Thai Turkey Avocado Egg Rolls
Thai Turkey Avocado Egg Rolls will take you to Thailand with a flavorful mixture of vegetables, turkey and spices. Served with a spicy peanut dipping sauce, you'll get a mouth full of textures and exciting Asian flavors in every bite!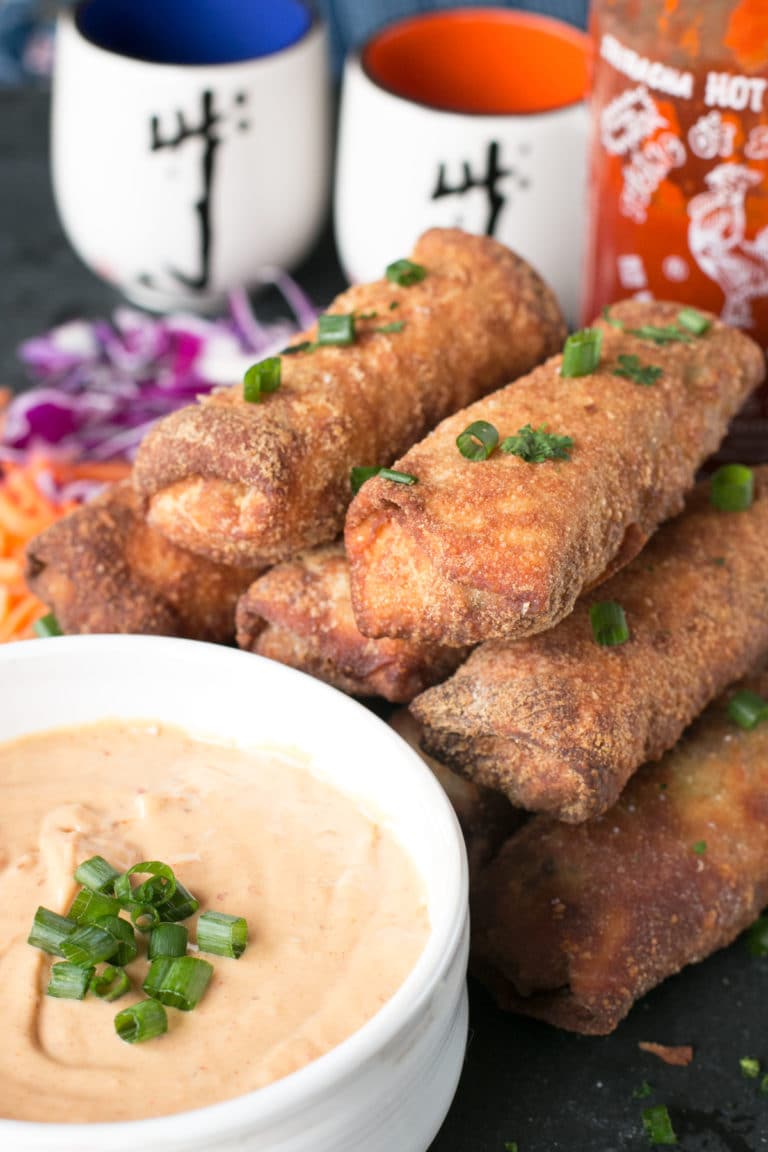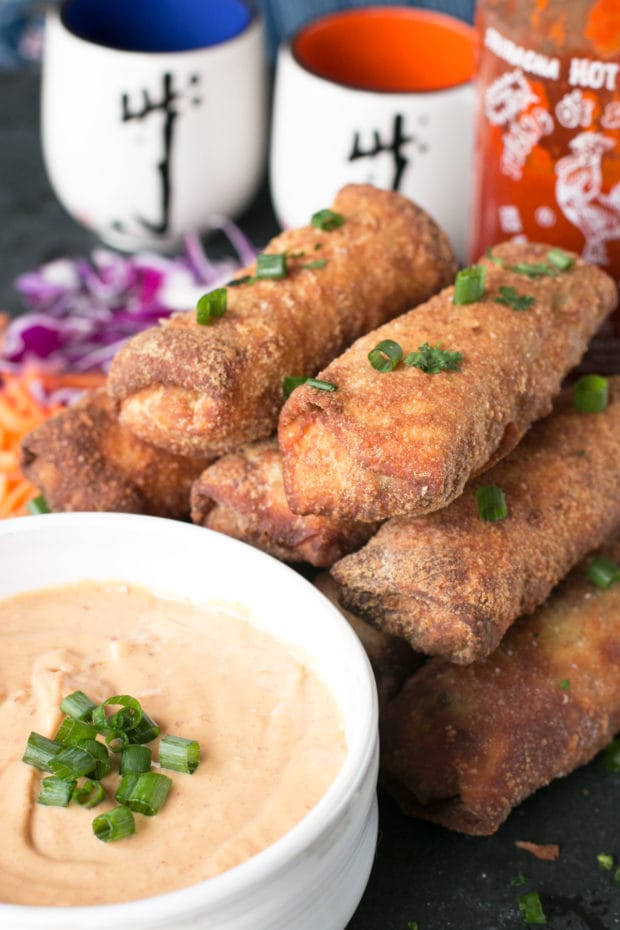 I swear I was a pro egg roll maker in another life. Despite my general struggle with all things delicate, I can somehow bust out egg rolls without having a single one burst on me.
It's like magic. Magic, I tell you.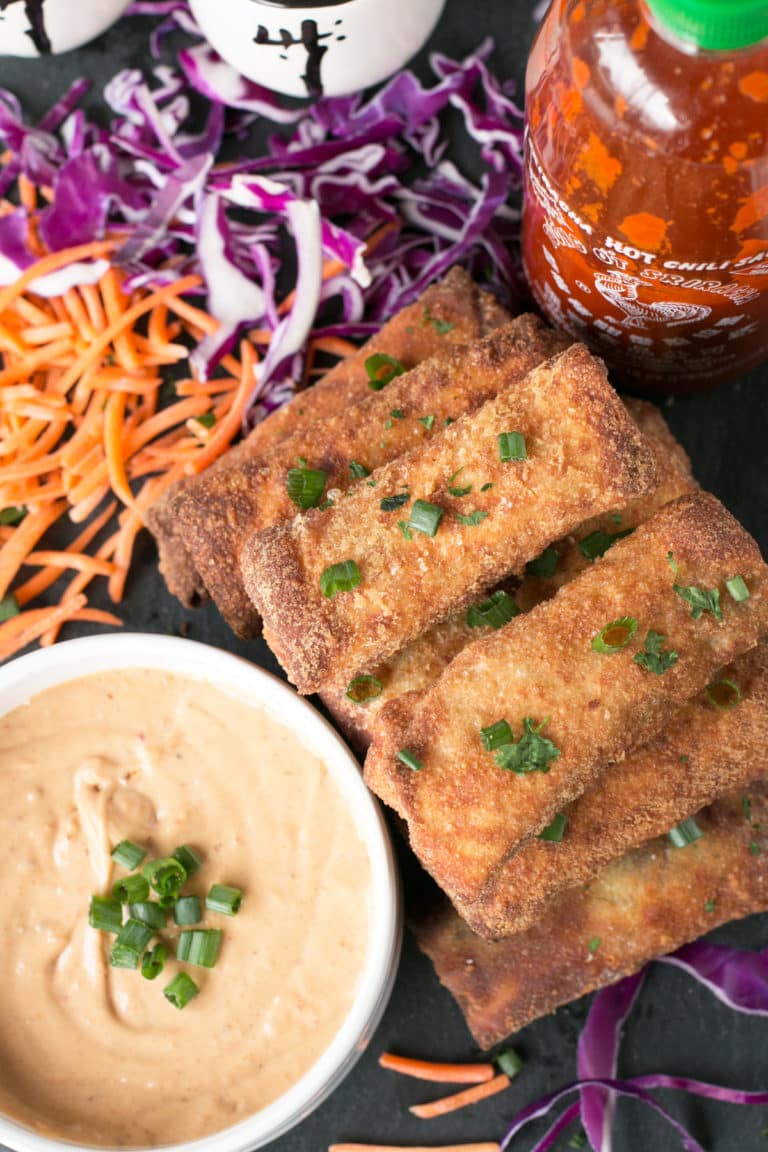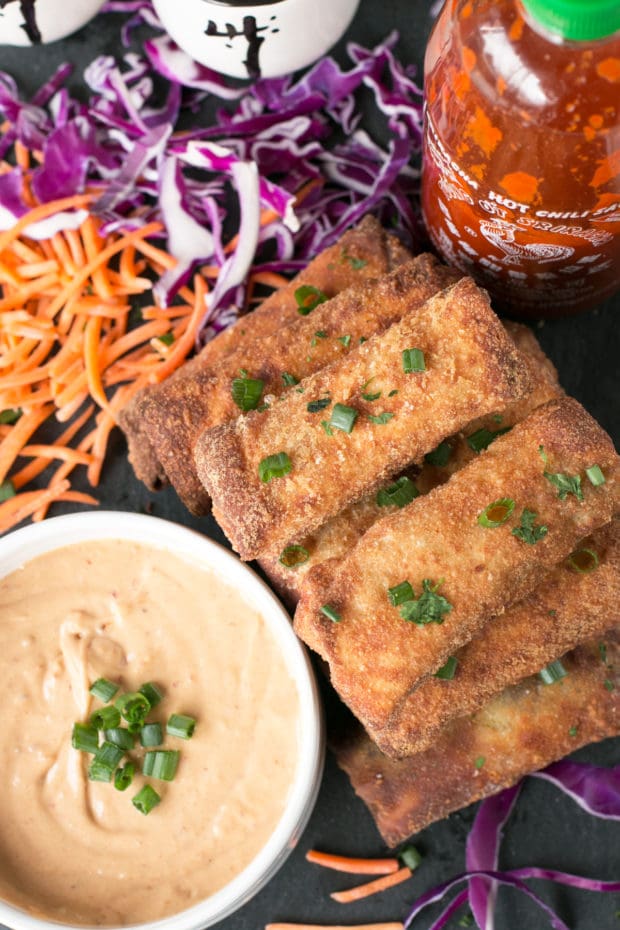 Ok, so at first perhaps I was a little unskilled in my wrapping of the rolls. There was mild cursing and some throwing of things involved…
BUT once I actually found my egg roll wrapping rhythm, it was like I had been doing it for years.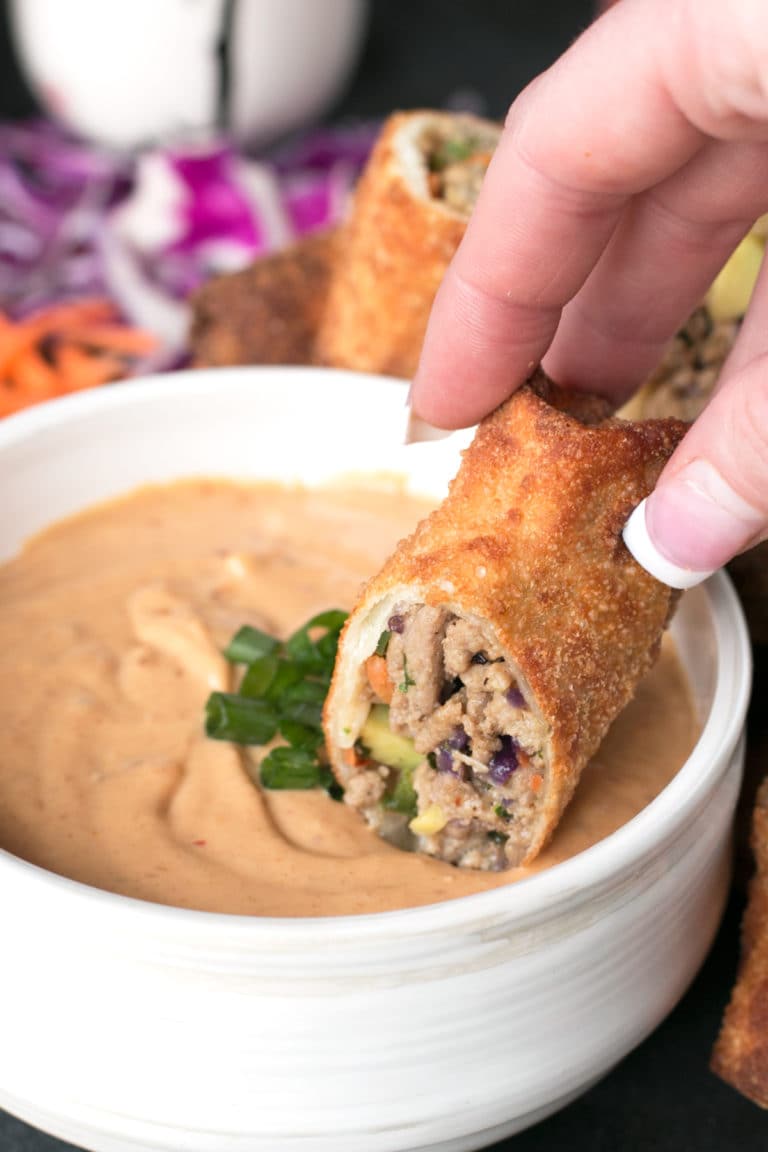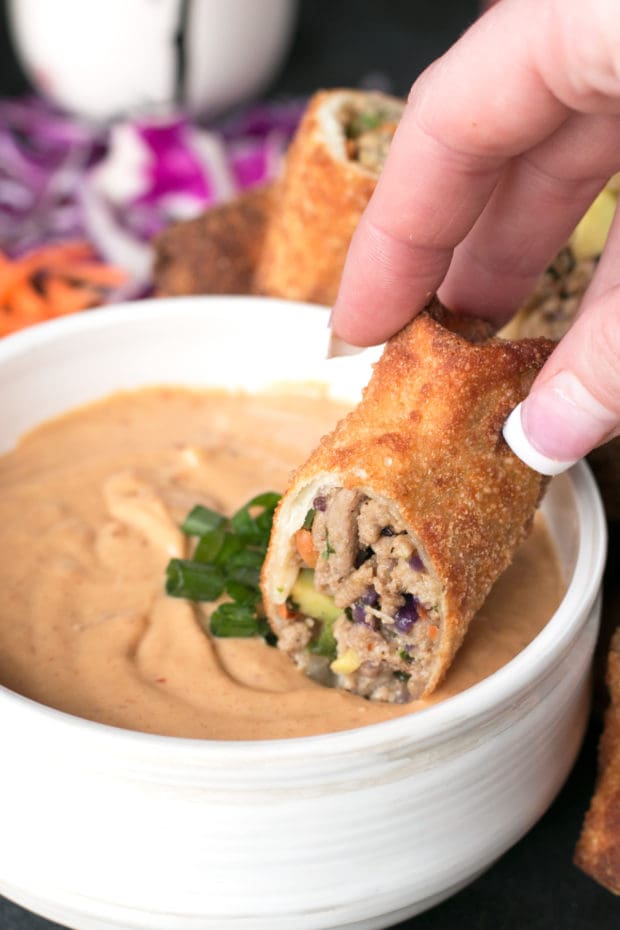 I have filled egg rolls with all sorts of things from sweet to savory, from berries to everything you'd put on top of loaded nachos. This time, I'm going to Thailand with my egg rolls.
Those Thai flavors hit a comfort zone for me.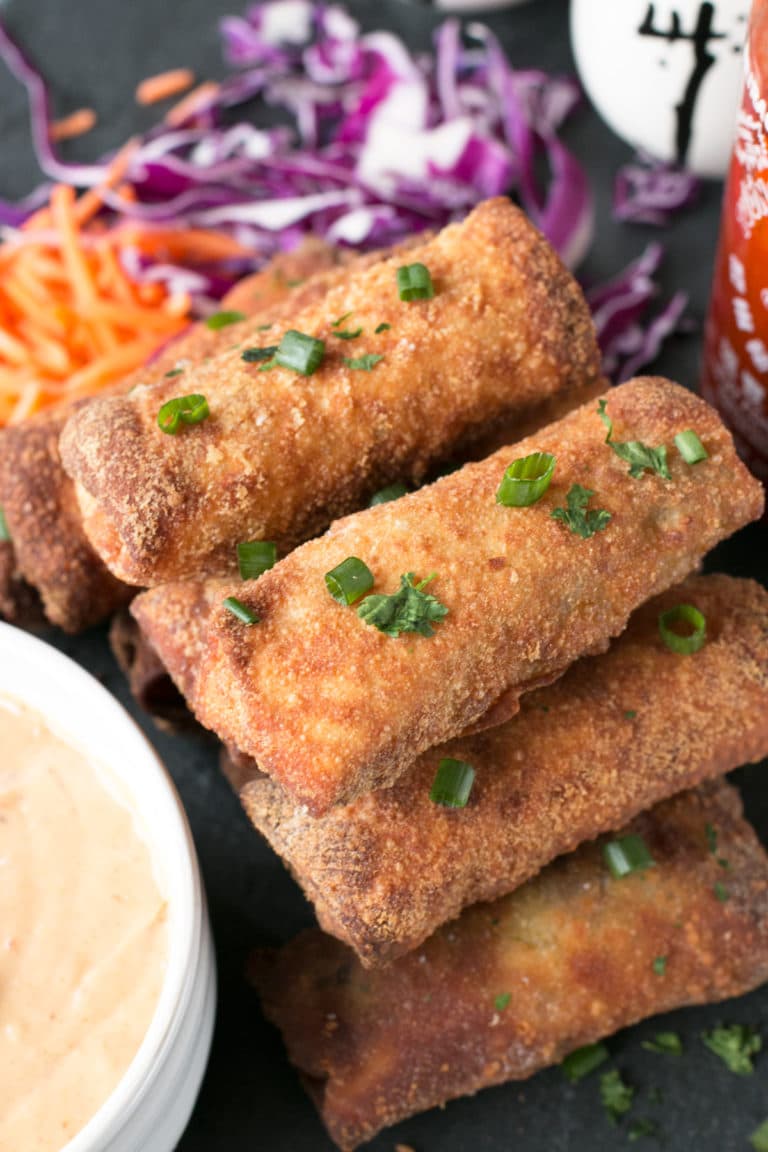 Even down to the fish sauce (which I still don't love the smell of, if I'm being completely honest), the combination of Thai ingredients comes together to form something truly unique in every dish I taste.
A whole new flavor profile that I was never raised with, as a child, and can never seem to get enough of.
Thus, Thai turkey avocado egg rolls were born.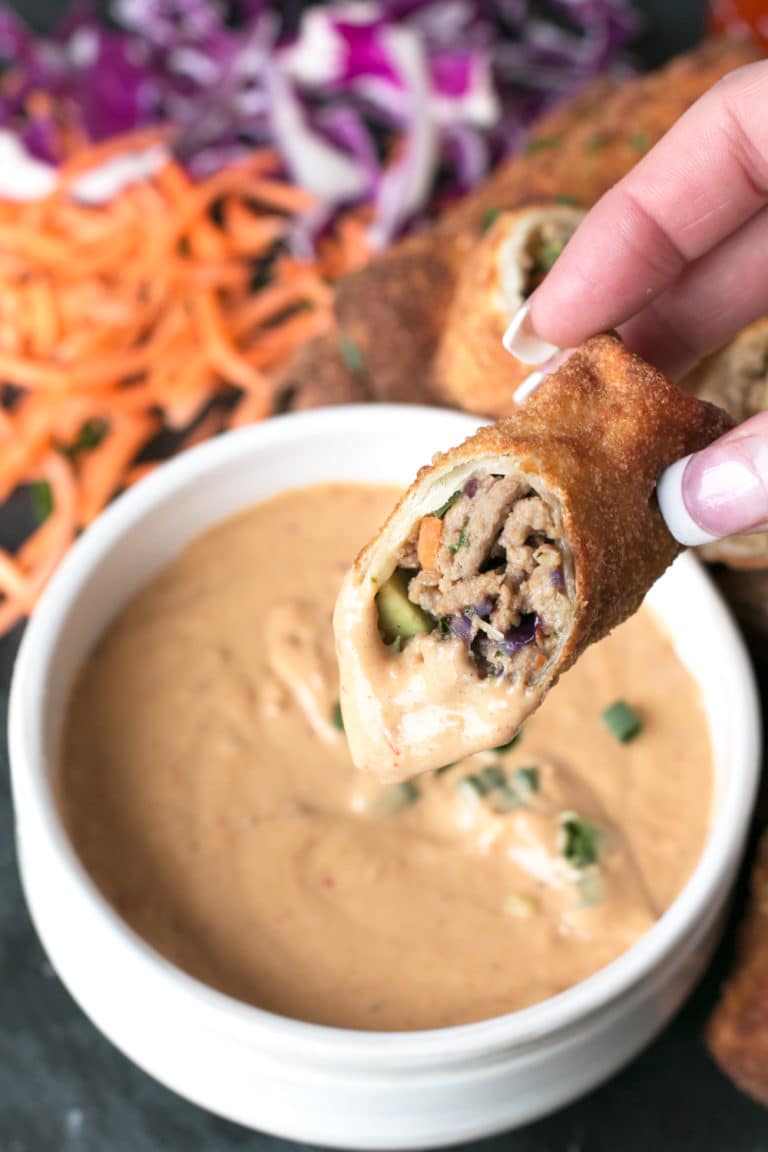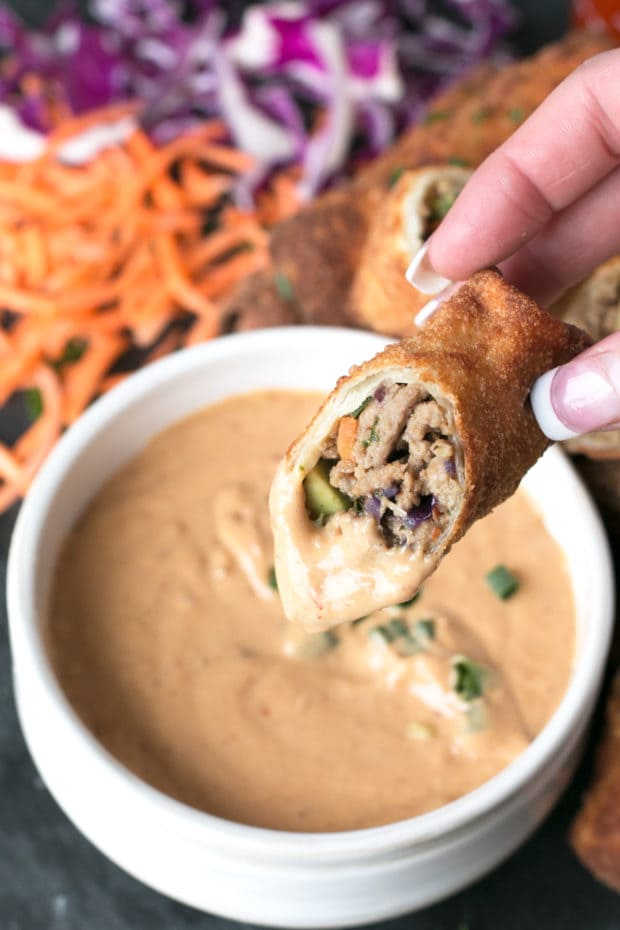 Crispy egg roll wrappers are filled with turkey, veggies, and a bunch of familiar Thai ingredients, including fish sauce and basil. The spicy peanut dipping sauce is just the icing on the cake.
I like to add a little to the filling and serve up the sauce to dip the egg rolls in so you get a little extra punch of the sauce in every bite.
You can also enjoy a little kick of peanut in every bite if you run out of the sauce (because you will, trust me).
This Recipe's Must Haves
Pin this Thai Turkey Avocado Egg Rolls recipe for later!