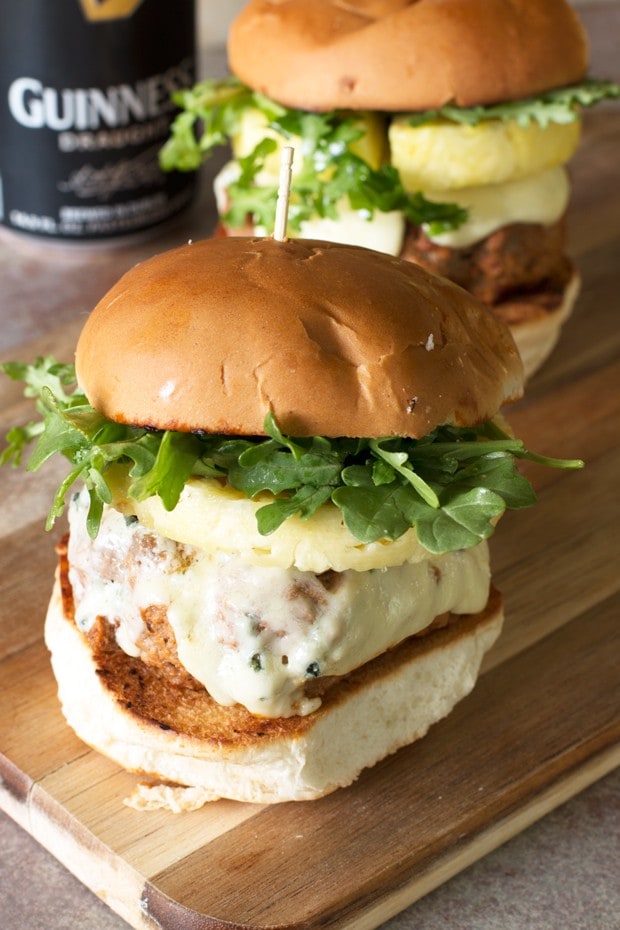 Spring is moving into summer, which means it's time to break out the grills, burgers and, most importantly, blue cheese! That's why today I'm partnering with Castello for a Summer of Blue, a celebration of sweet, salty and tangy blue cheese recipes that'll have your mouth watering throughout the summer.

For me, a burger wouldn't be a burger without blue cheese. It's a must-have on every burger I make and when I found out about Castello's Burger Blue cheese slices, I practically fainted. If you love blue cheese, you know how tough it is to get those blue cheese crumbles to stay on your favorite burger or sandwich. These blue cheese slices have officially changed everything…
Now you can get that gorgeous, melted slice that forms the perfect cheesy layer – Y.U.M.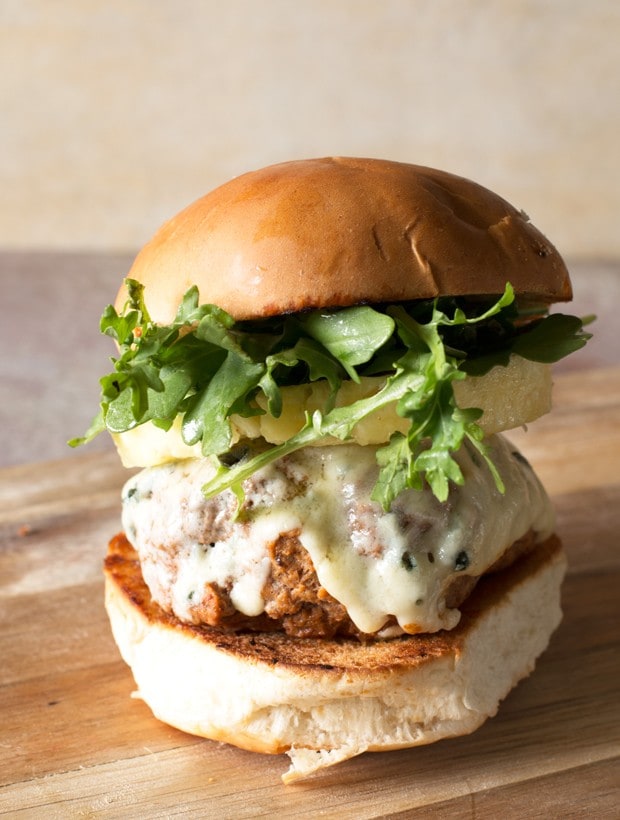 This tropical buffalo blue cheese turkey burger is packed with spicy buffalo flavor and with blue cheese in every bite; it's like eating a giant buffalo chicken wing, except without the bone. The pineapple brings in just the right amount of sweet, tanginess to stand up to the strong flavors in the burger.
Fire up those grills and get these burgers going! We all know summer doesn't last forever so take advantage of it. 🙂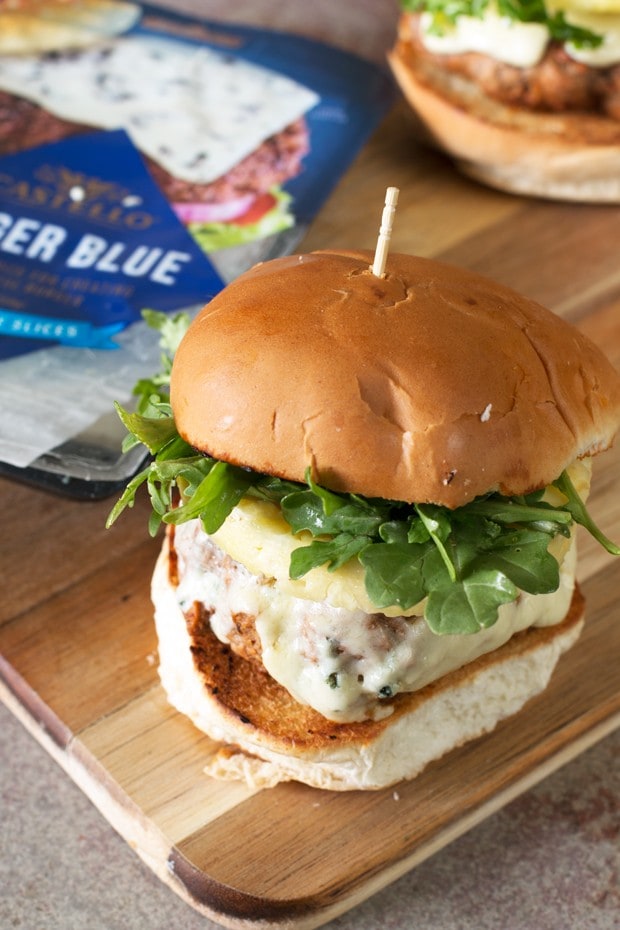 Be sure to keep an eye out for the hashtag #BluesdayTuesday every Tuesday through September for even more blue cheese goodness. Also don't forget to enter to win a summer's supply of Castello Blue Cheese by clicking the image below!
Disclosure: I was selected by Castello Blue Cheese to participate in the Castello Summer of Blue campaign. While I have been compensated for my time, all opinions written are purely my own.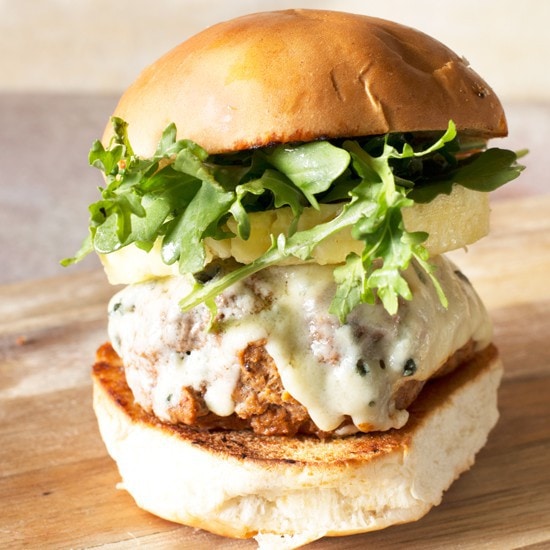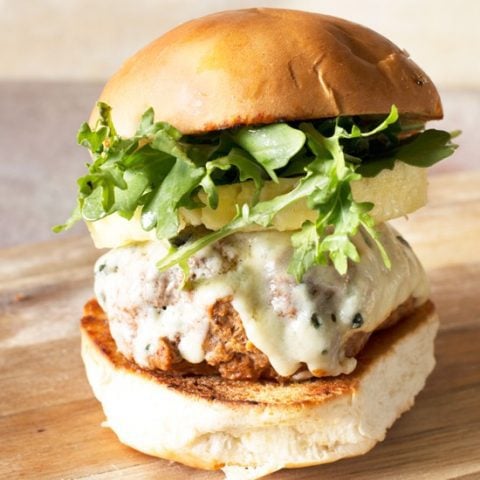 Tropical Buffalo Blue Cheese Turkey Burgers
Buffalo turkey burgers with Castello blue cheese are made tropical with the addition of pineapple.
Ingredients
1 lb ground turkey
2 Tbsp hot sauce
1 tsp cumin
1 tsp chile powder
1 tsp paprika
2 garlic cloves, minced
1/2 tsp salt
1/4 tsp pepper
1/2 pineapple, peeled, cored and cut into rings
4 Castello Burger Blue cheese slices
4 hamburger buns, cut in half
Arugula
Instructions
In a large bowl, combine ground turkey, hot sauce, cumin, chile powder, paprika, garlic, salt and pepper. Use your hands to bring the mixture together and incorporate all the ingredients into the ground turkey. Form the meat into 4 patties.
Add the patties to a hot grill or grill pan and cook for approximately 5 minutes per side, until the meat is cooked through. Top each patty with one slice of Castello Burger Blue cheese and close the grill. Allow the cheese to melt, approximately 2 minutes. Remove patties from grill and rest. Toast the buns on the grill until golden brown.
To assemble the burgers, add the patties with melted cheese to the bottom halves of the toasted buns. Top with one ring of pineapple on each burger and a handful of arugula. Top with the other half of the toasted buns. Serve immediately.