So we all know that I am not a huge breakfast person…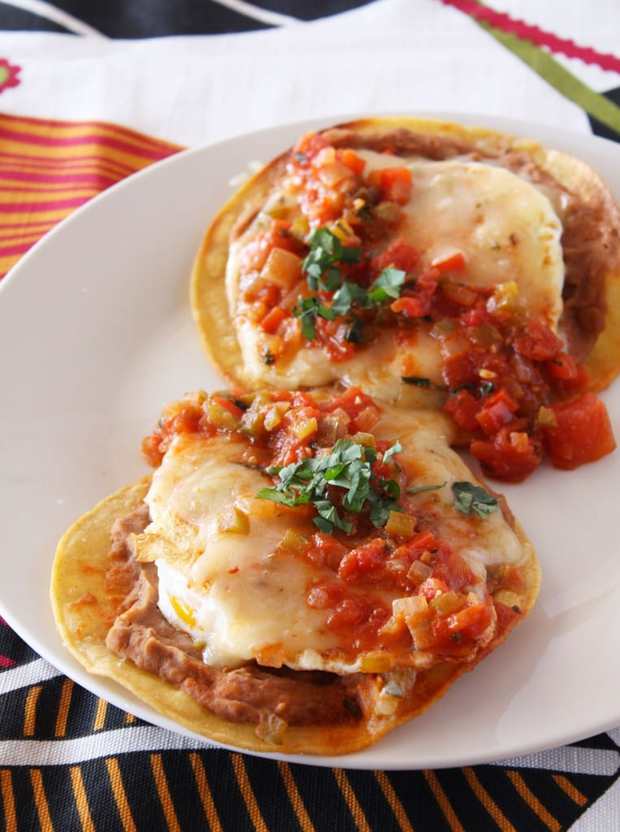 I know, I know, shame on me… However, when I do eat breakfast, I either go the cereal route (hello Reese's Puffs, am I right??) or I go Mexican. Seriously, who can avoid a huge breakfast burrito smothered in green chile? Or, as I recently discovered, a big plate of huevos rancheros?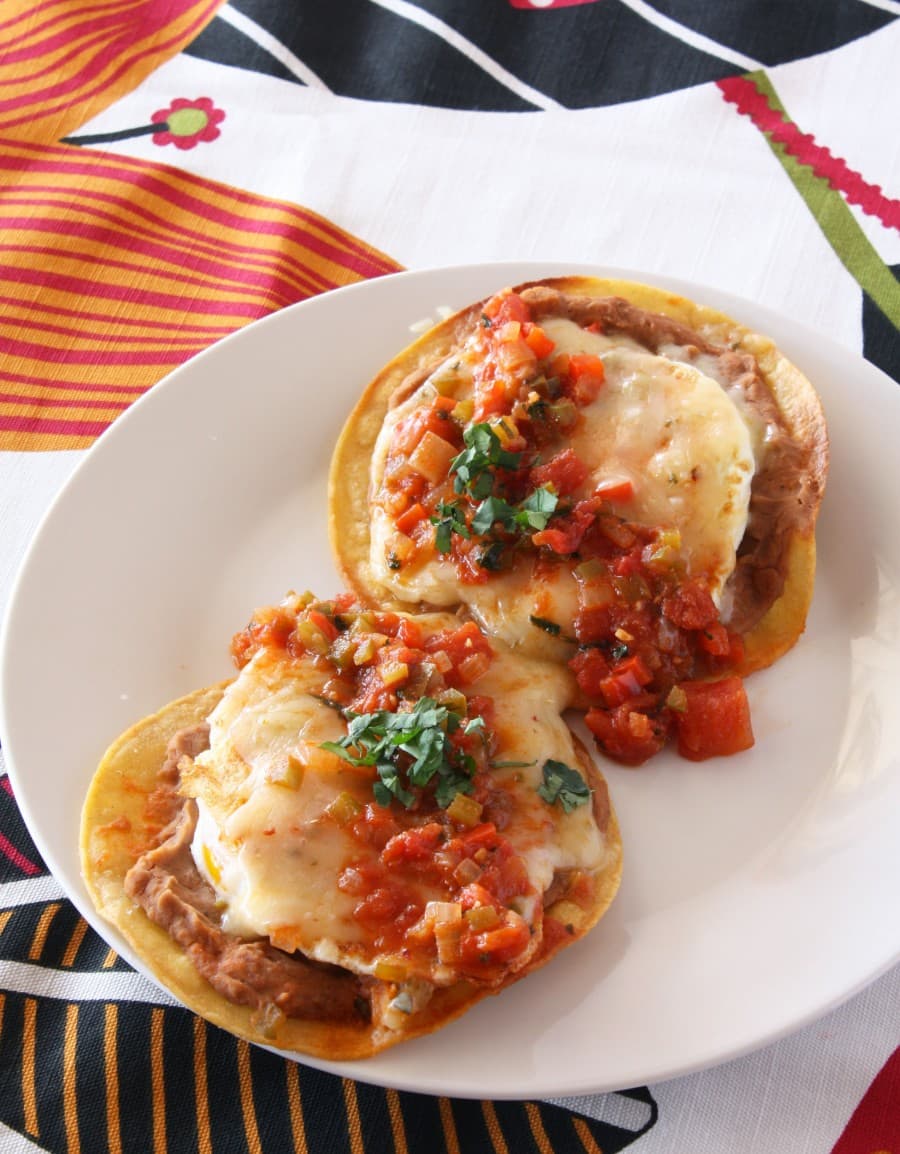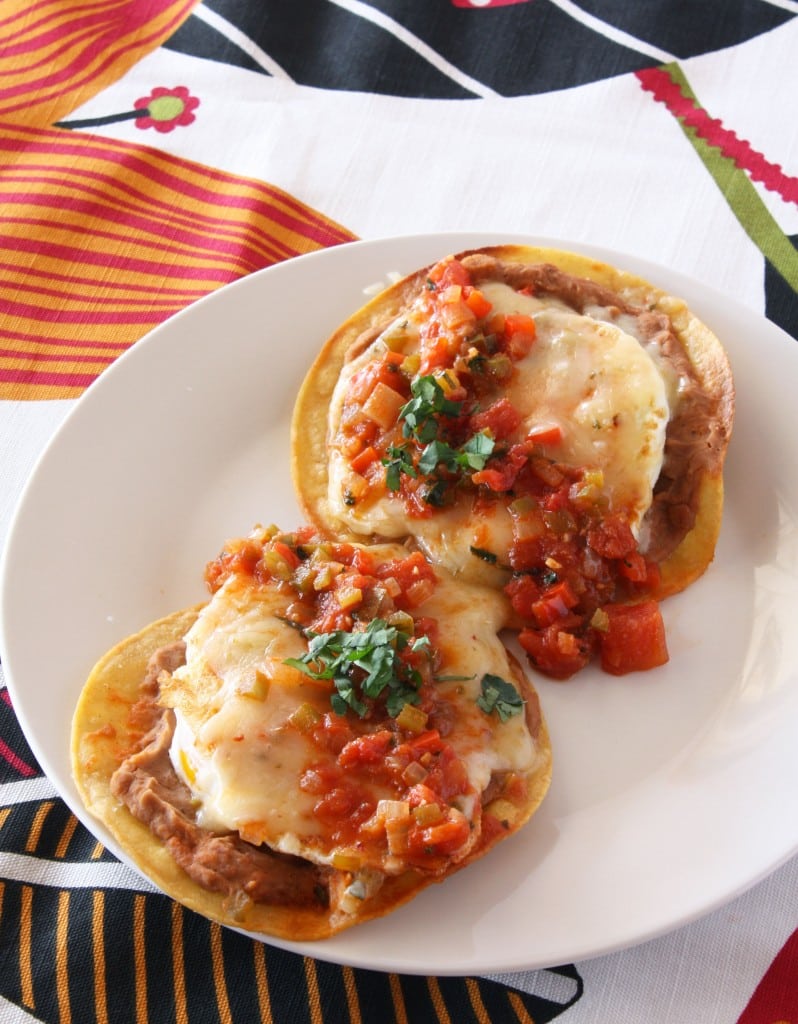 With all that cheese and spicy flavors and gooey egg, it's a fiesta in your mouth with each bite you take. This would really make the perfect hangover breakfast, especially for a wine hangover (we all know how painful those are). It has that wonderful balance of a little bit of grease, runny eggs, cheese, and heat that will make you forget all about that nagging headache.
I ate this while I was in the vortex of illness (also known as bronchitis, boy am I glad that's over and done with) and I swear it helped me over the final hump. I think the spice put an extra pep in my step. Or maybe it was the fact that I had been quarantined in our house for waaaaaay too many days and I couldn't take it anymore.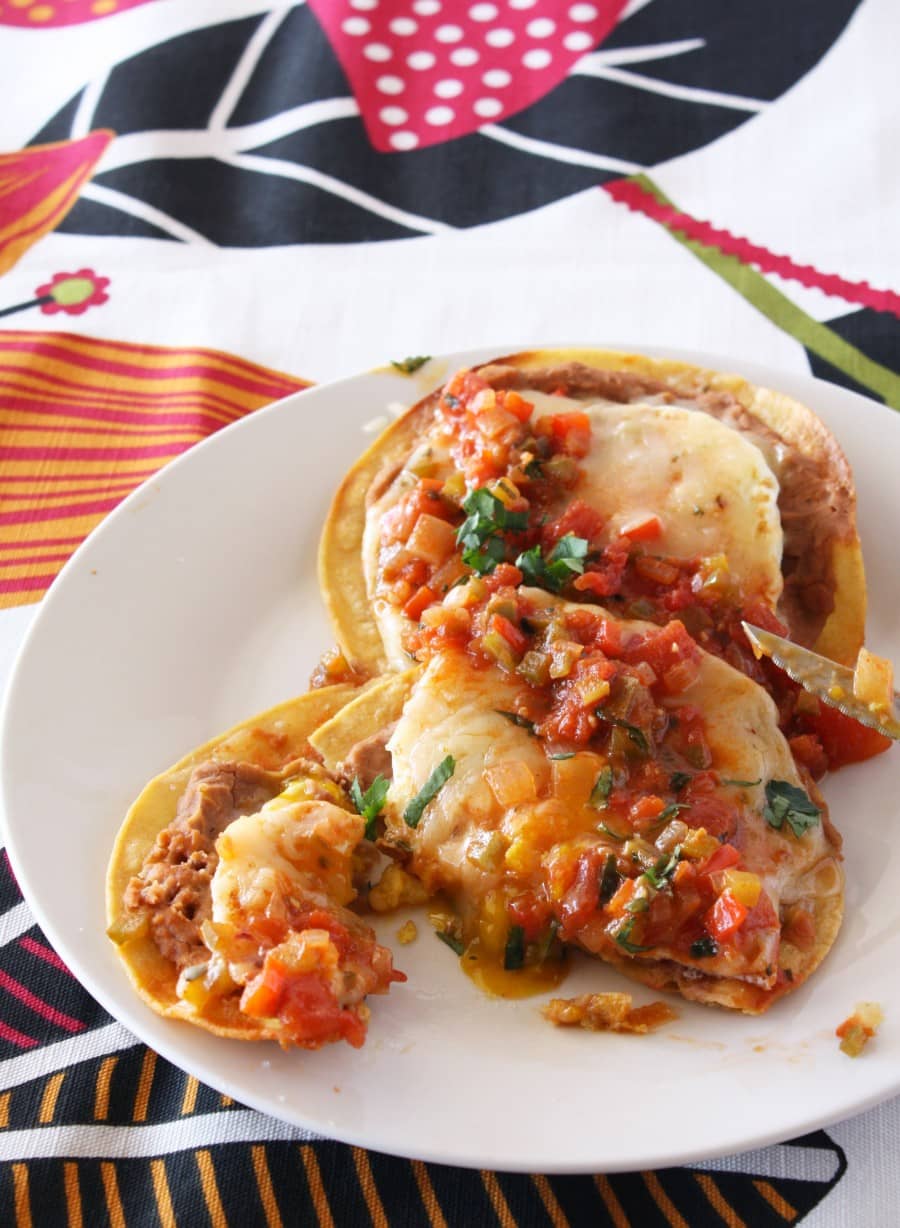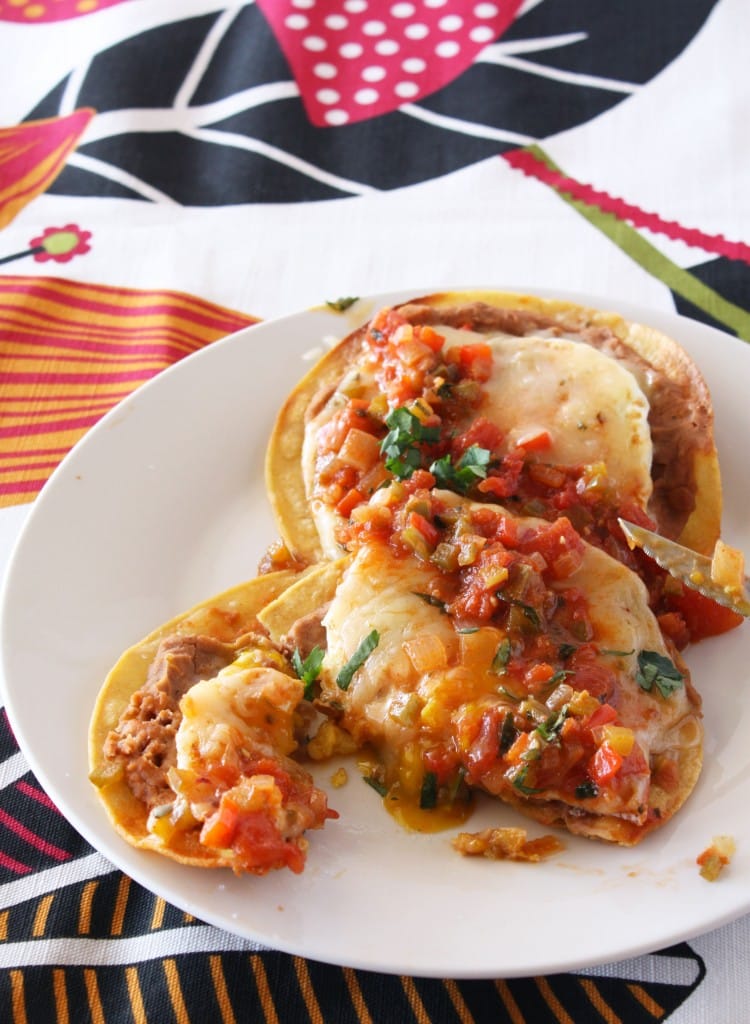 Nope it was definitely the huevos rancheros. For sure.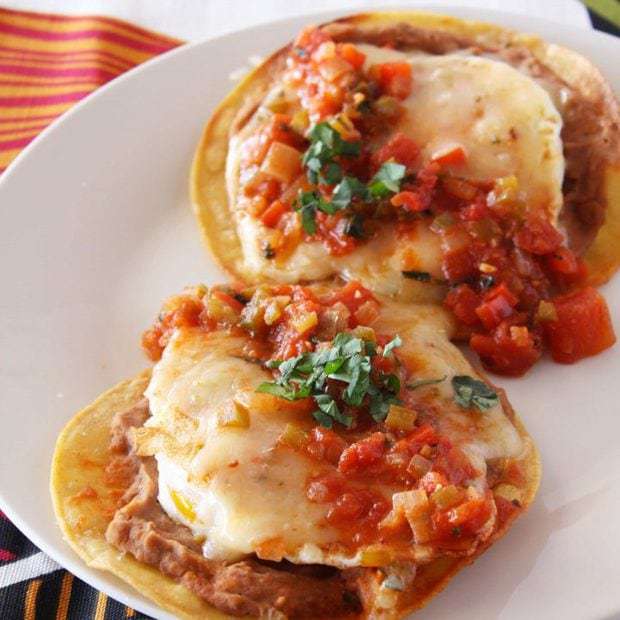 Huevos Rancheros
The best way to start the morning - with a spicy kick!
Ingredients
4 tsp vegetable oil
8 small corn tortillas
1/2 cup warm refried beans
2 Tbsp unsalted butter
8 large eggs
1 1/2 cups pepper Jack
Ranchero Sauce
1 Tbsp vegetable oil
1 cup chopped white onions
1/2 cup chopped red bell pepper
1/2 cup chopped green bell pepper
1 tsp ground cumin
1/2 tsp salt
1/4 tsp cayenne
1 Tbsp minced jalapeno
1 tsp minced garlic
1 cup chopped tomatoes and their juice
1 cup chicken stock
3 Tbsp chopped cilantro
Instructions
In a medium saucepan over medium-high, heat the oil. Stir in onions and bell peppers, cooking for approximately 3 to 5 minutes. Stir in cumin, salt, cayenne, jalapeno, and garlic. Stir and cook for 30 seconds. Add tomatoes and their juices, stirring constantly for approximately 2 minutes. Stir in chicken stock and simmer over low heat until thick, approximately 15 minutes. Stir in cilantro and remove from heat. Season with salt and pepper, cover and keep ranchero sauce warm until ready to serve.
In a large skillet over medium-high heat, heat 1/2 tsp of vegetable oil. Once hot, add 1 tortilla and fry until it begins to brown, approximately 30 seconds per side. Repeat this process with the remaining oil and tortillas.
Melt 2 Tbsp of butter, divided between two medium skillets over medium high heat. Add 4 eggs into each skillet and fry until they begin to set. Sprinkle the eggs with cheese evenly and cook covered to finish, approximately 1 to 2 minutes.
To assemble, add 2 tortillas to each plate and spread with refried beans. Place 1 fried egg on top of each and top with the warm ranchero sauce. Serve immediately.