A Lemon Rosemary Meringue Tart is the ultimate way to celebrate the arrival of Spring! Tart lemon curd is paired with meringue made with rosemary sugar, giving it a citrusy herbaceous note that is simply irresistible. With only a few simple steps, this is a great dessert to serve at your upcoming celebrations.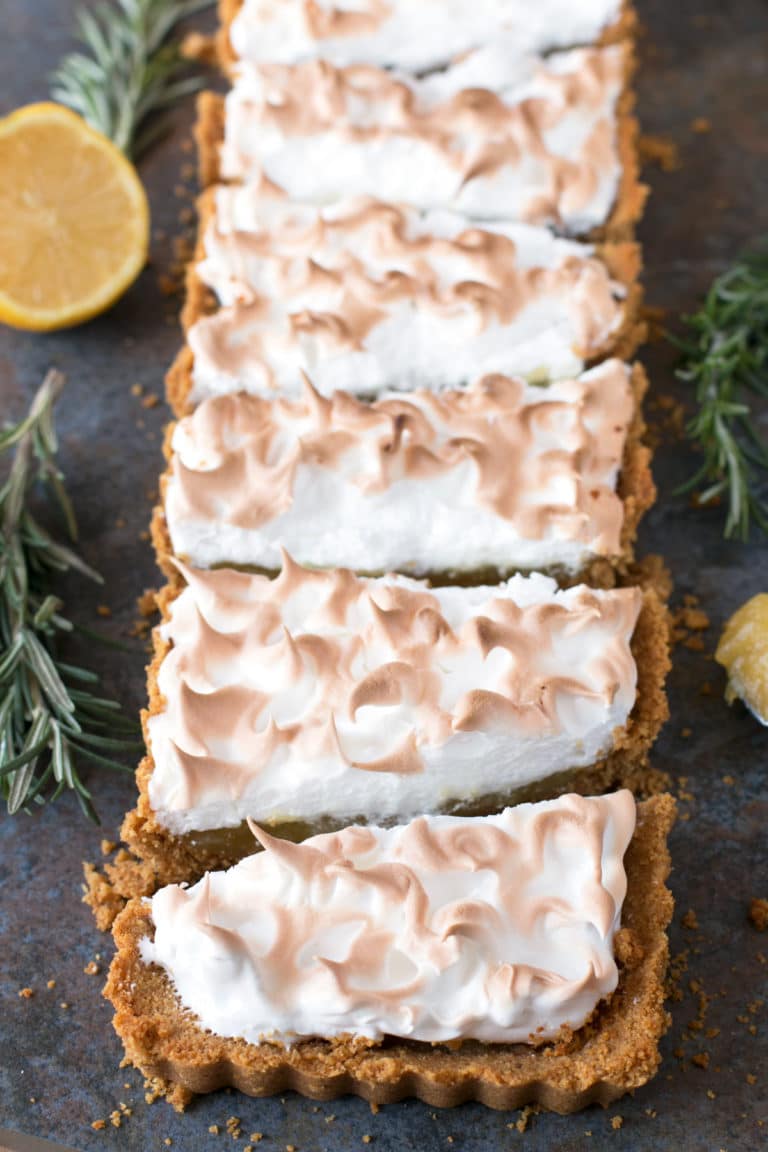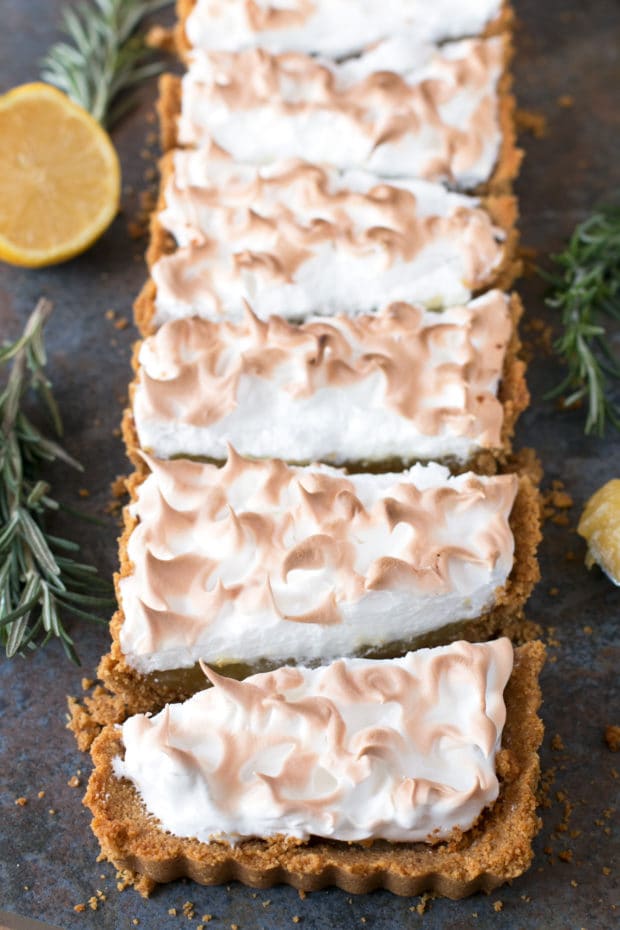 Where are all my lemon meringue fans at??
Lemon meringue pie is one of my favorite pies of all time, but making it can be a reallllll pain in terms of time and effort. So I decided to take a little shortcut on the road to lemon meringue land and turned a pie into a simple tart!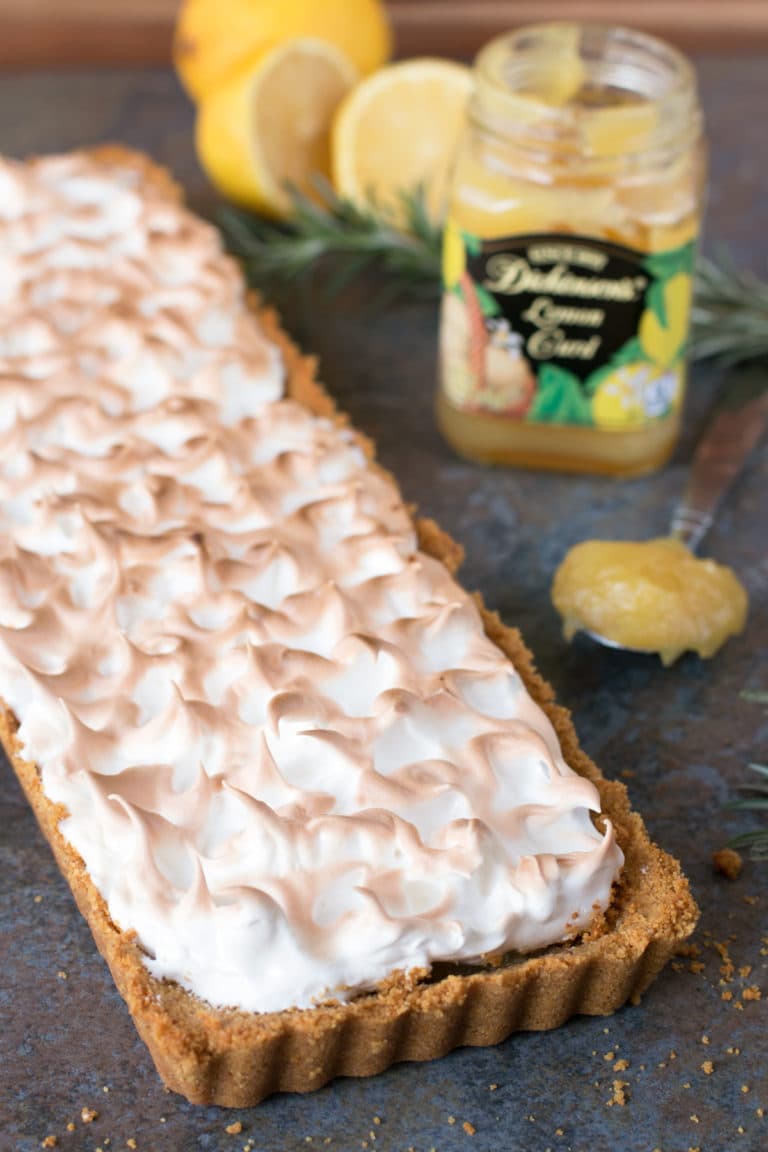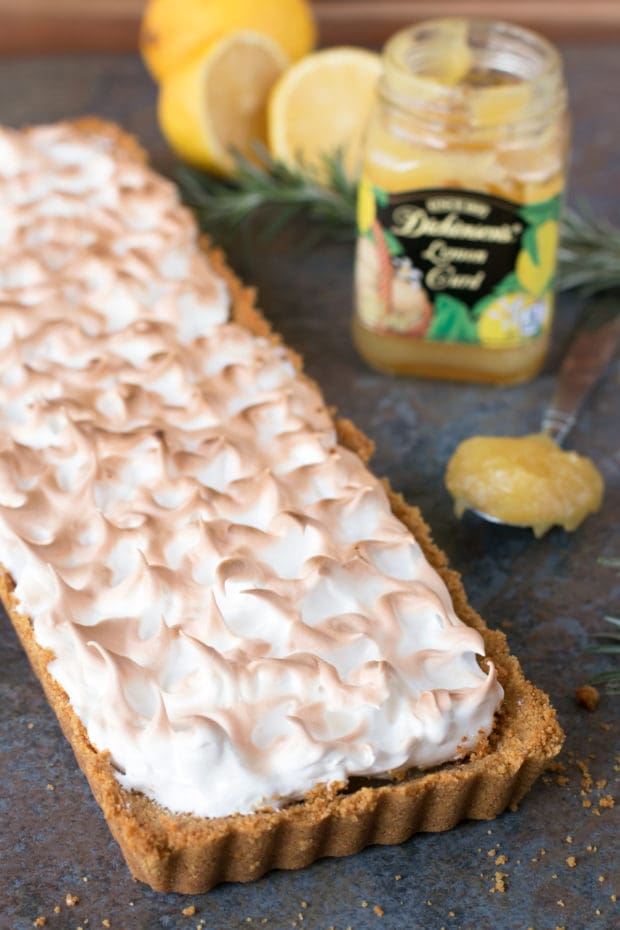 Of course I had to add a little rosemary in there too, because I'm still transitioning from rich, winter herbs.
In case you were wondering, lemon and rosemary are a match made in heaven. Heaven, I tell you!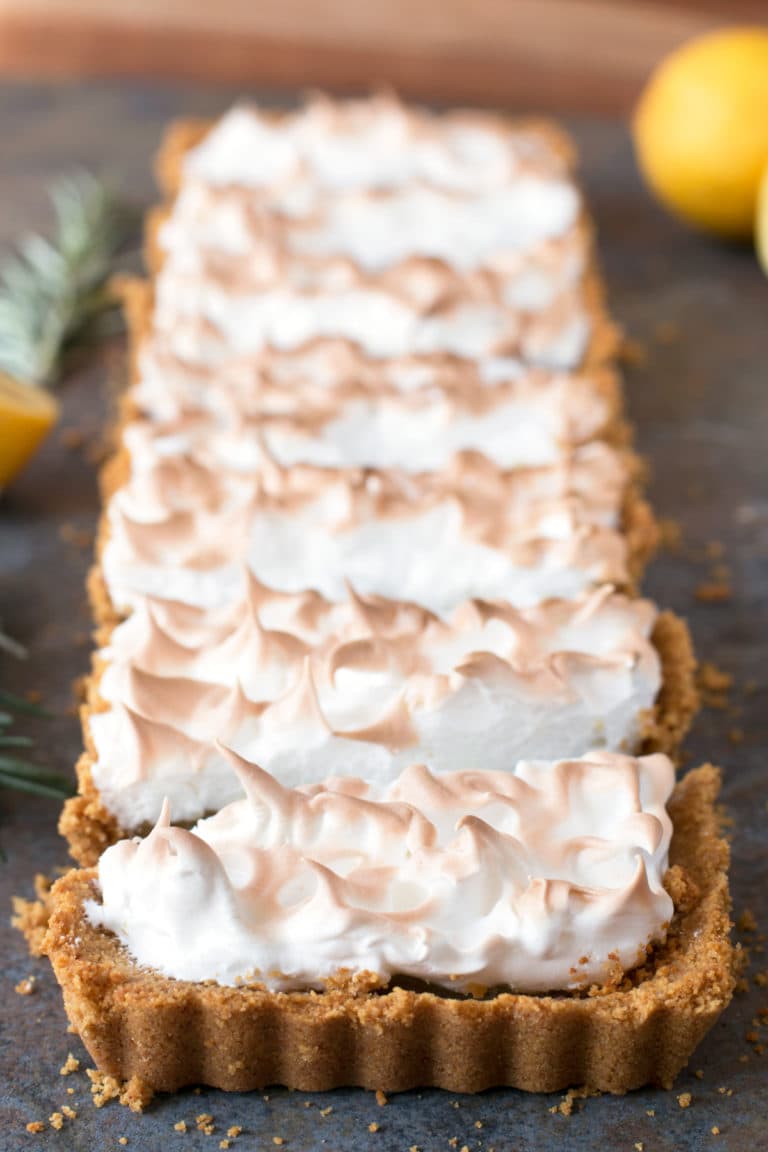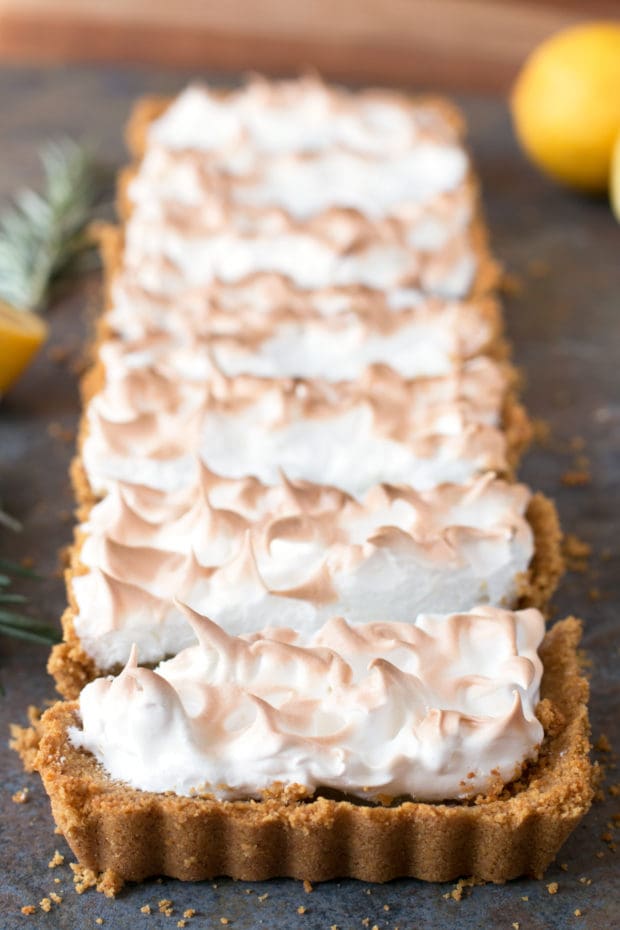 This tart is so freaking easy to make, it's almost laughable.
You can pull it together in 20 minutes and with all the spring and summer celebrations you have coming up, it makes the stress level way less to have such an easy recipe at your fingertips.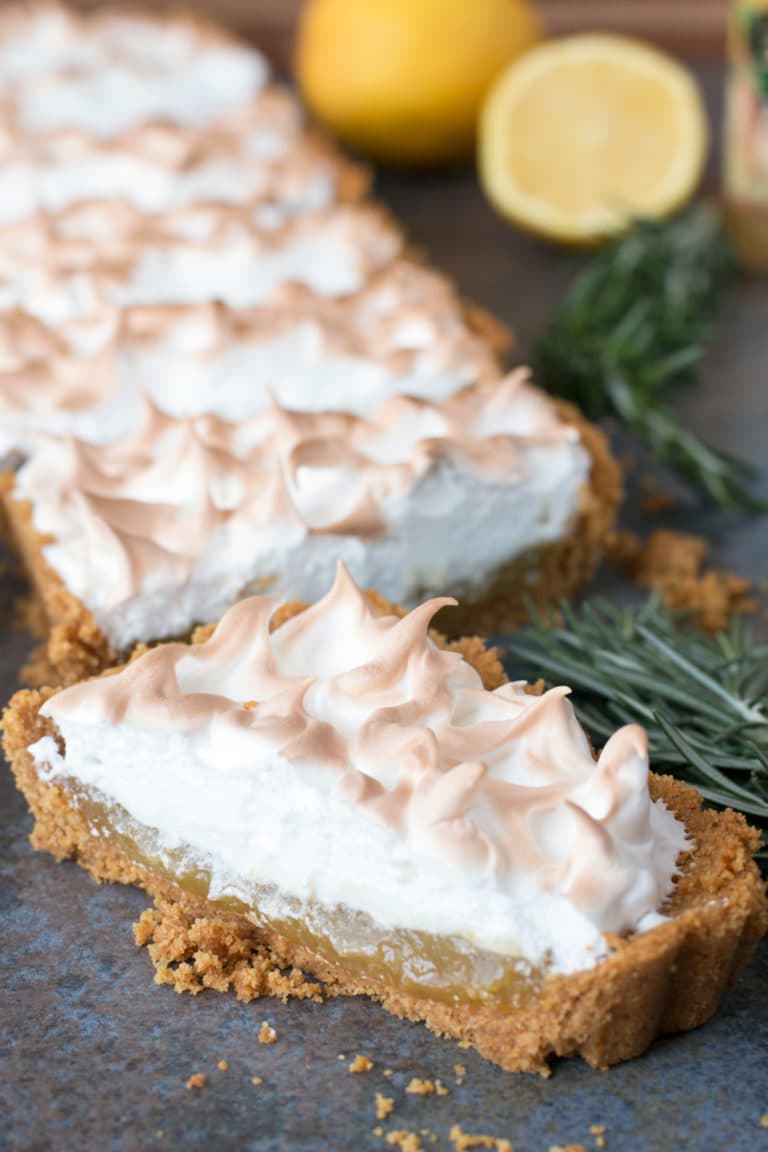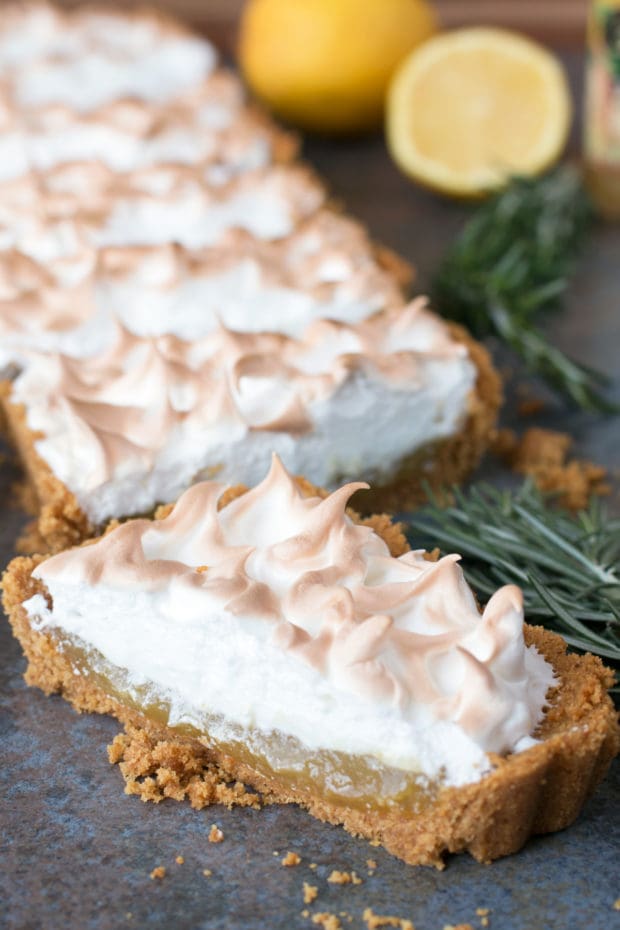 To me, a tart like this is perfect for Easter or Mother's Day. It's bright and light, yet satisfies that major sweet tooth you have lingering in your heart (well, mouth technically? I'm making this too literal, aren't I? I'm stopping now…).
My family always had HUGE get togethers for Easter and Mother's Day. It was tradition to have a big brunch and spend the entire day eating, laughing, doing dishes, goofing off with the kiddos, and stuffing our faces yet again when we got hungry again after all that activity.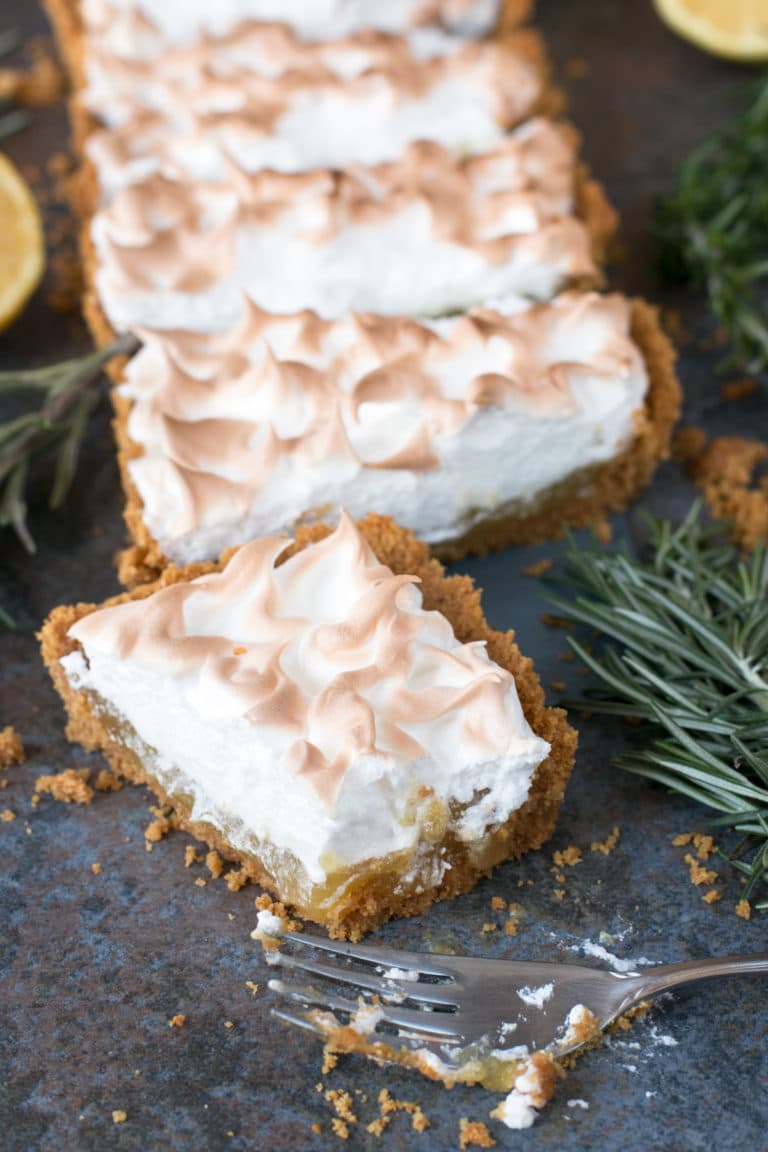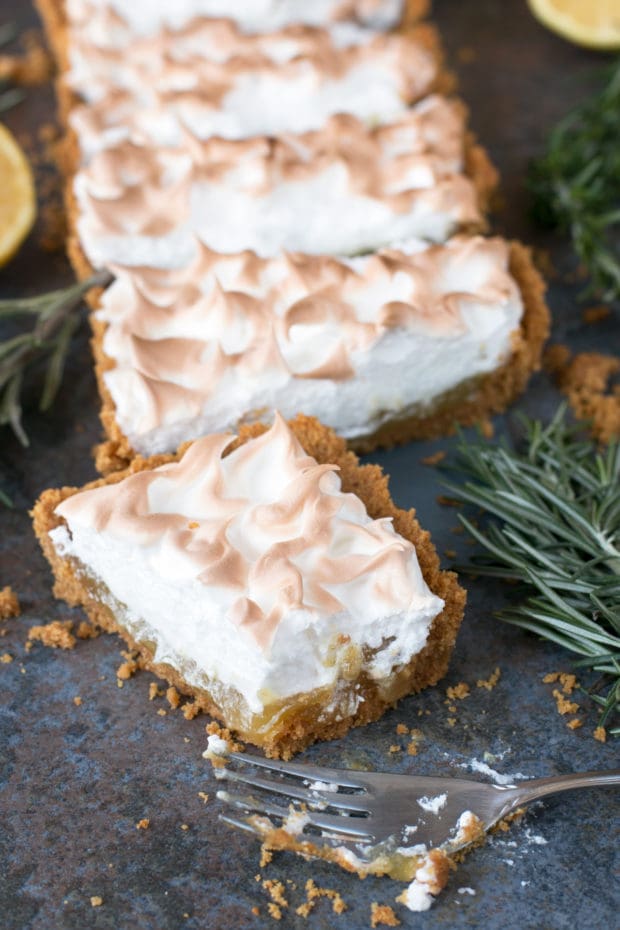 Whether you are having a ton of people over for the upcoming holidays, or you're just trying to satisfy a killer lemon meringue craving, you can't go wrong with this simple tart.
Plus the added flavor of rosemary in the sugar gives a new level of herbaceous flavor that is off-the-charts incredible.
This Recipe's Must Haves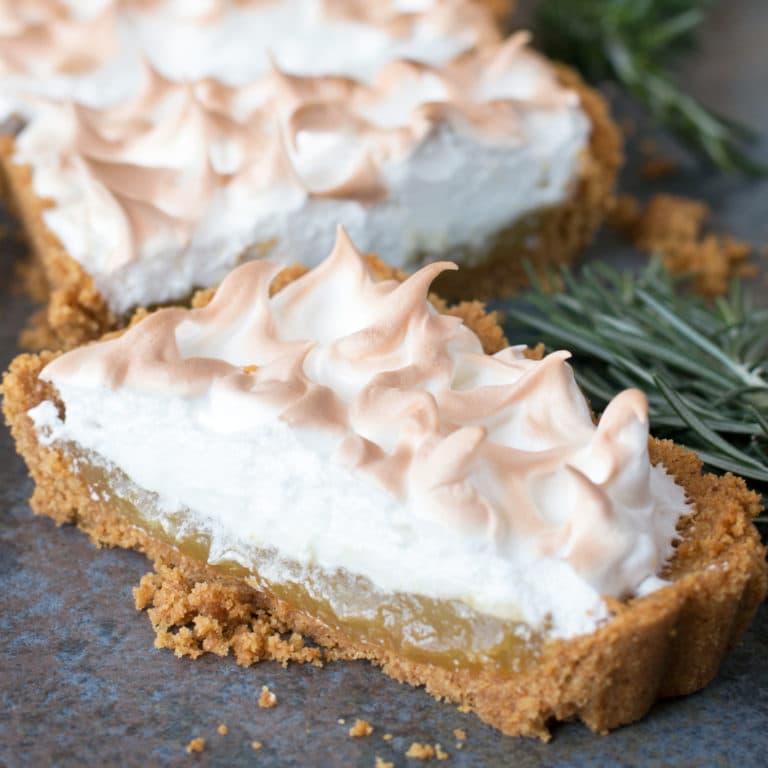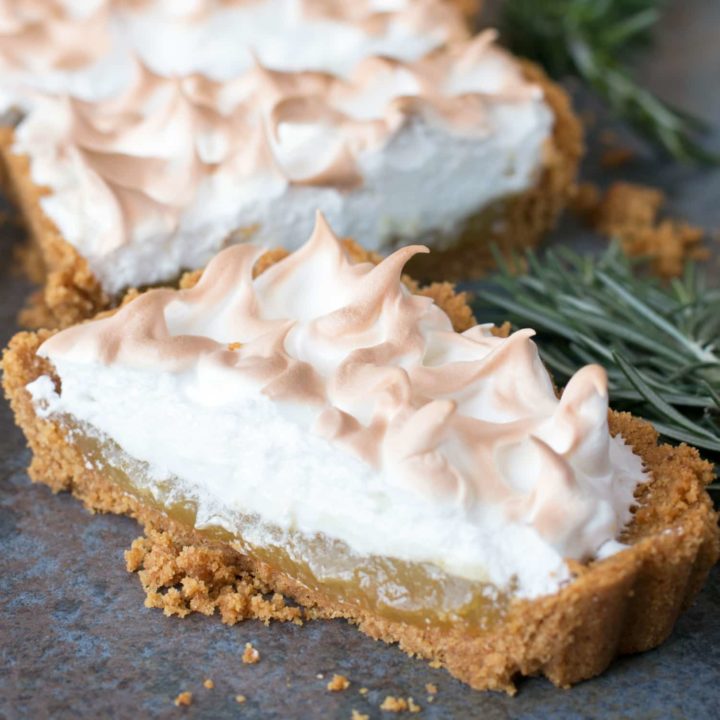 Lemon Rosemary Meringue Tart
Tart lemon curd is topped with a rosemary sugar meringue, making it a fresh and flavorful dessert everyone will love!
Ingredients
Crust
1 1/2 cups graham cracker crumbs
7 tbsp unsalted butter, melted
1/3 cup brown sugar
Rosemary Meringue
2 egg whites
1/4 cup rosemary sugar
1/4 cream of tartar
Filling
Rosemary Sugar
1/2 cup sugar
3 to 4 sprigs of rosemary, cut in half
Instructions
In a mason jar, combine 1/2 cup sugar and 3 to 4 sprigs rosemary to make the rosemary sugar. Close and let stand for 24 hours.
Preheat oven to 350 degrees when ready to make the tart.
In a medium bowl, stir together graham cracker crumbs, melted butter and brown sugar for crust.
Press into a 10" rectangle tart pan. Bake for 7 to 8 minutes. Let cool completely.
In the bowl of a stand mixer, beat egg whites and cream of tartar until it reaches soft peaks. Add 1/4 cup of the rosemary sugar and continue to beat until it reaches stiff peaks and is nice and glossy.
Fill tart crust with lemon curd. Top curd with meringue and swirl using a knife.
Using a torch or under the broiler set to low, brown meringue (approximately 3 to 5 minutes under the broiler).
Slice and serve.