Sparkling Holiday Brunch Punch is the ideal combination of bubbly celebration in a glass that you should be serving at your next holiday gathering. Made with Korbel® Brut, this easy-to-make big-batch recipe can easily serve a crowd. It's tangy, it's fruity, and it's brimming with bubbles to tickle your taste buds.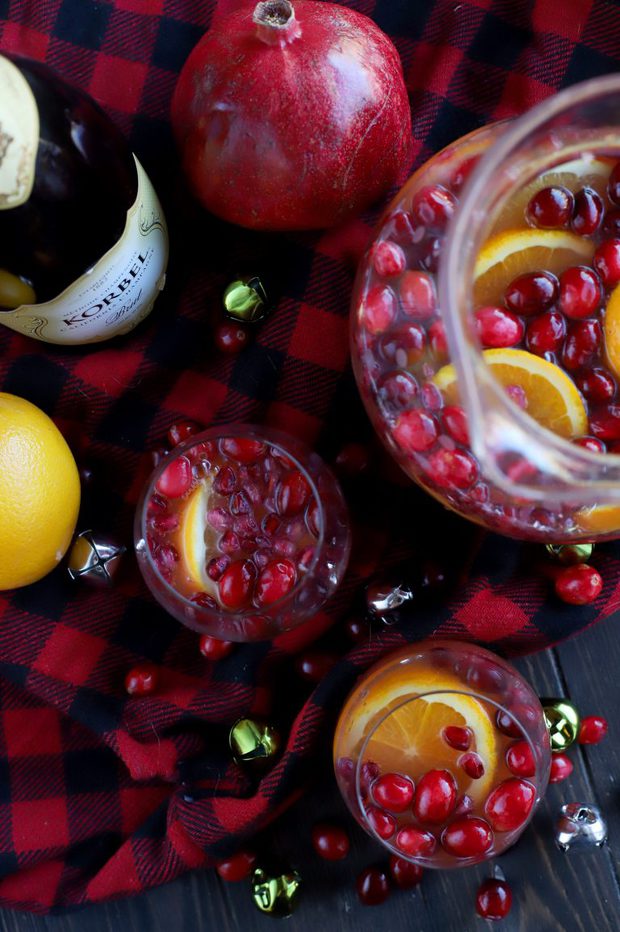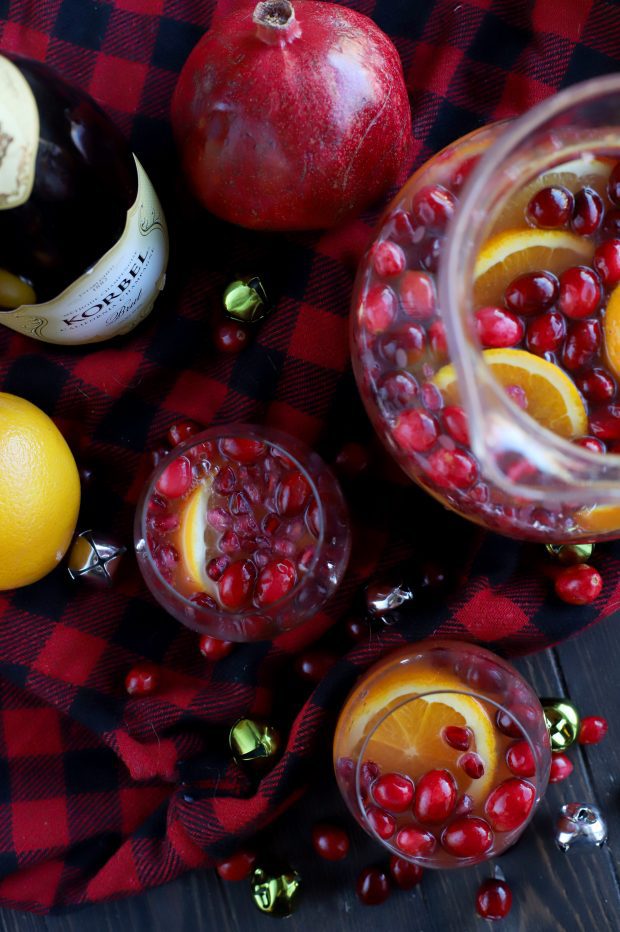 This post has been sponsored by Korbel® California Champagne. All thoughts and opinions are my own.
When it comes to the holidays, one of my favorite ways to gather friends together to celebrate is with brunch.
With all the evening parties that roll around this time of year, it's refreshing to gather together during the daytime with friends and family. That's why this year, instead of your typical cocktail party, you should host a holiday-themed brunch party with Korbel® Brut.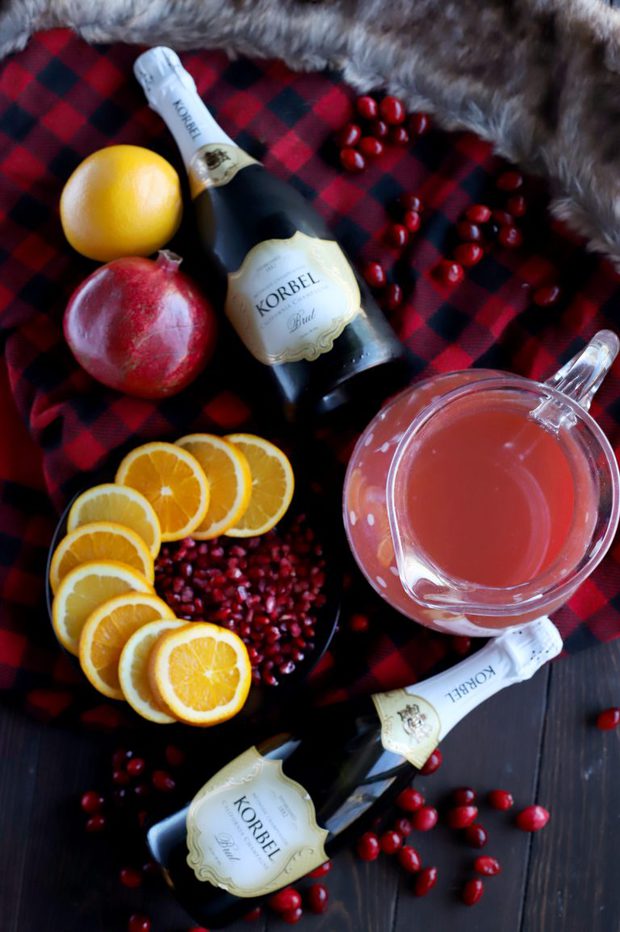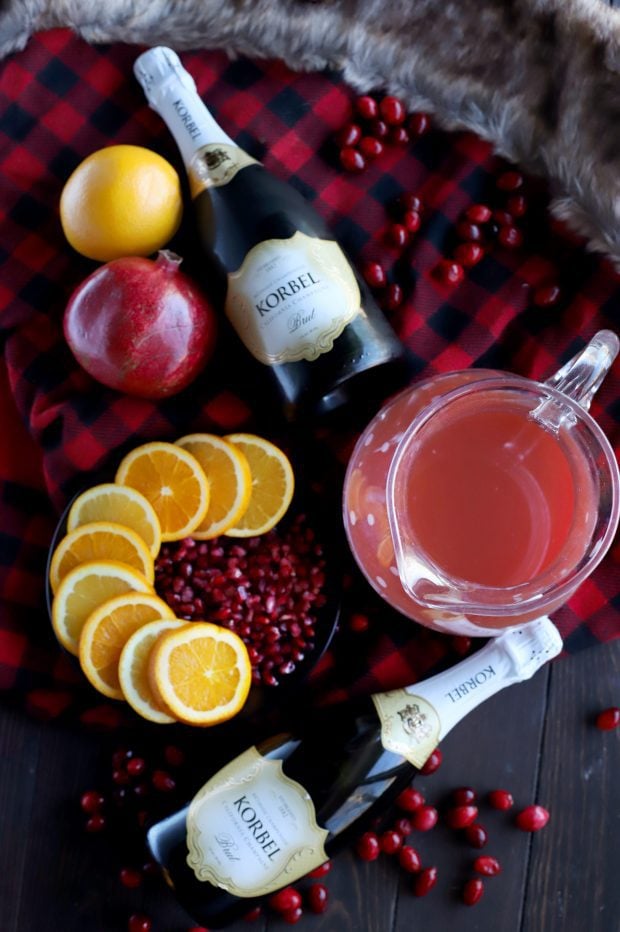 Keep friends and family safe this holiday season by taking advantage of this Uber discount when using ride share services. Use the code KORBELHOLIDAY18EVENT to get $5 off your next ride!
After all, who doesn't love brunch?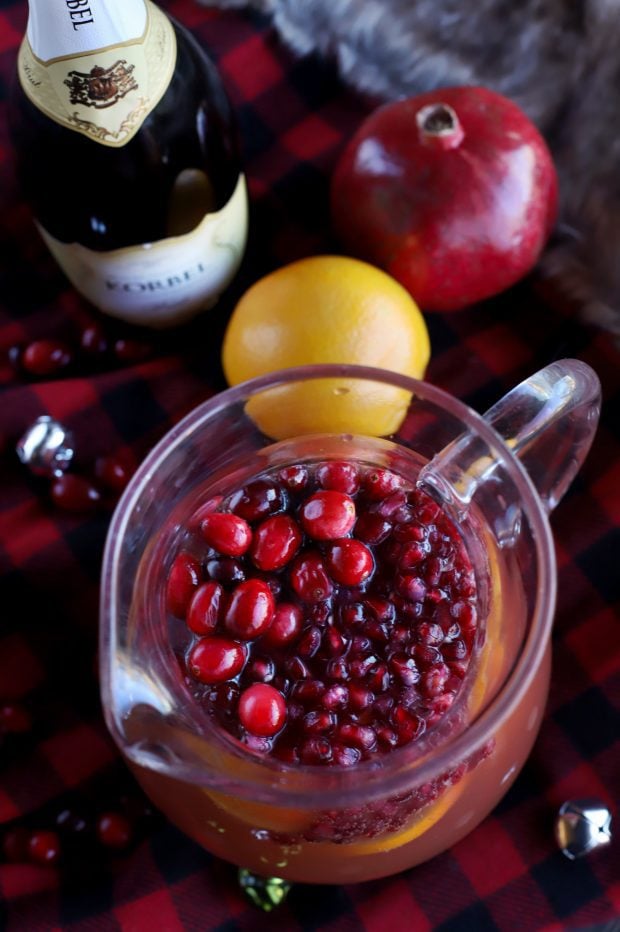 It is later than breakfast and it includes the opportunity to make this amazingly flavorful punch to imbibe in. The combination of orange, cranberry, and pomegranate makes this punch the ultimate holiday season celebration of flavor. The tart and fruity flavors blend together to balance out sweet and tartness, with a hint of orange liqueur bringing in the added sweetness.
The real highlight of this Holiday brunch punch is the sparkle.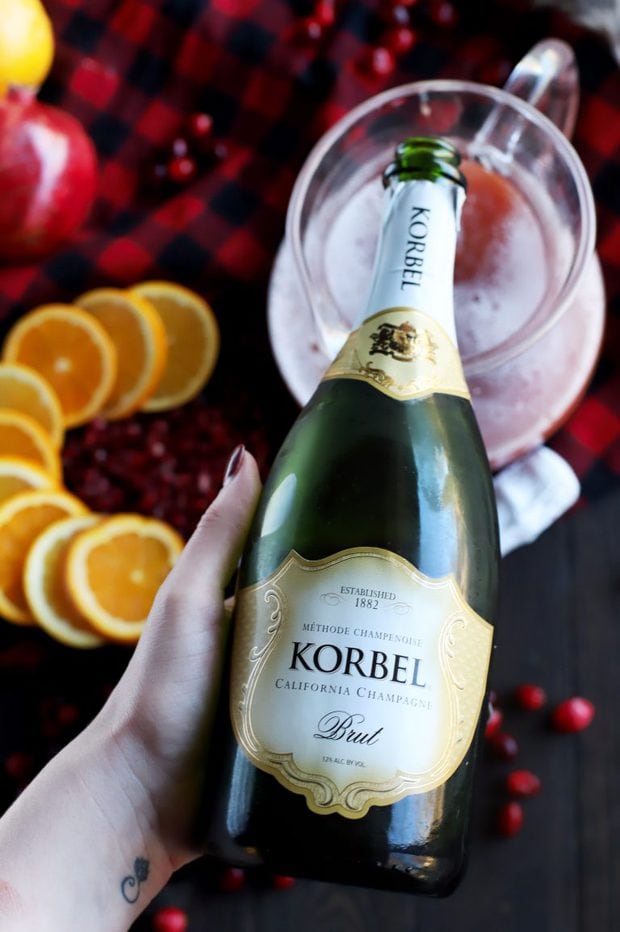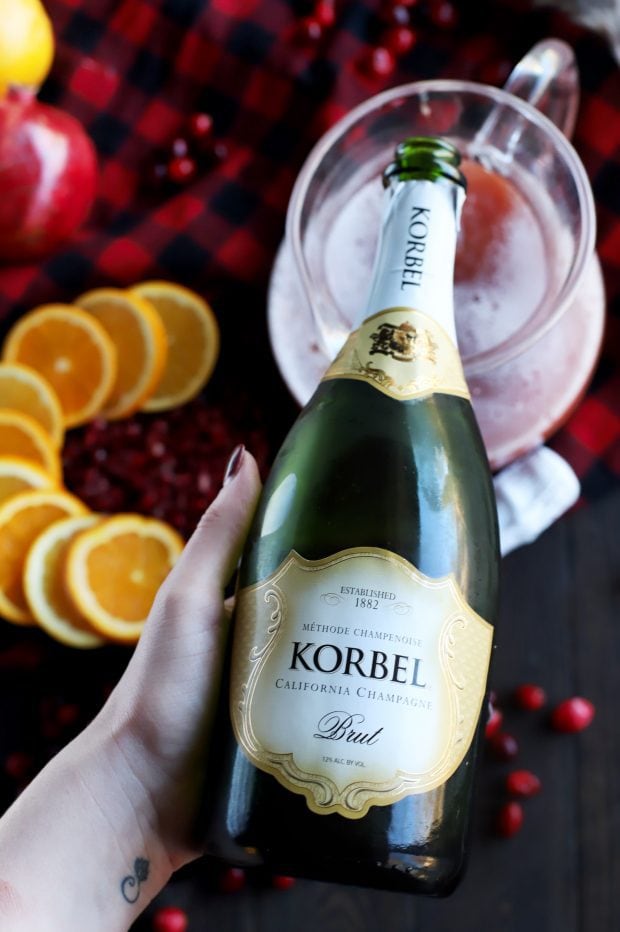 That's right, I'm talking about the bubbles that tickle your nose as you bring a glass of the punch up to your lips. For this particular punch, I can't recommend Korbel® Brut enough. The fruit flavor in the champagne is not too sweet, making it highly mixable for this type of big batch cocktail.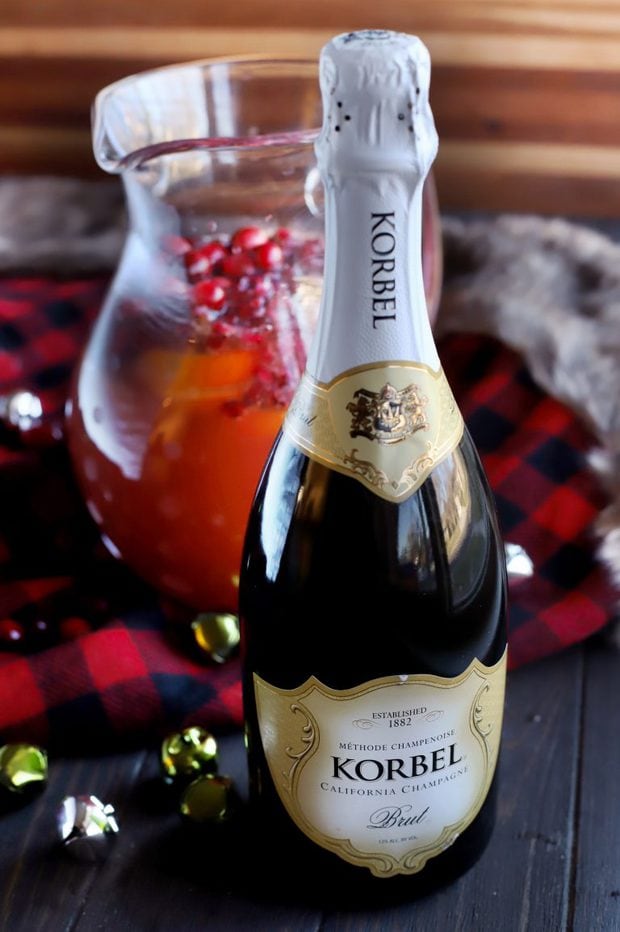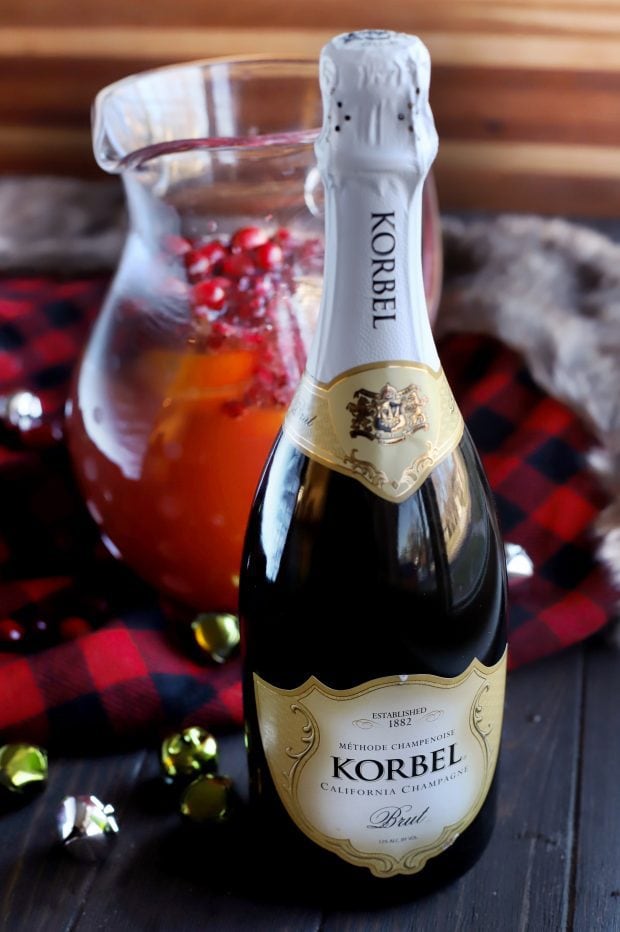 The light bubbles and good fruit flavor make Korbel® Brut the holiday beverage to serve, no matter what celebration you are putting together for the holidays this year.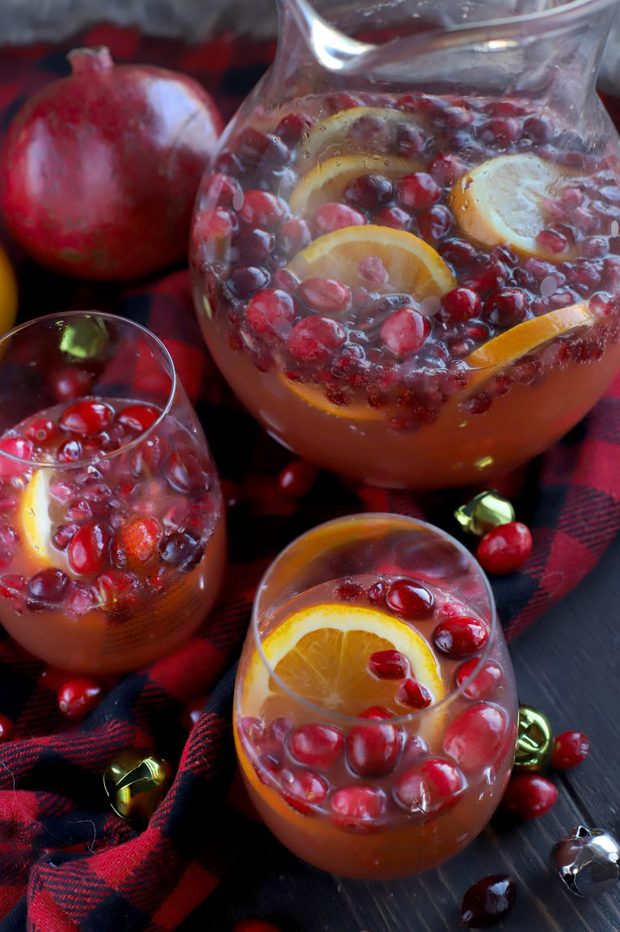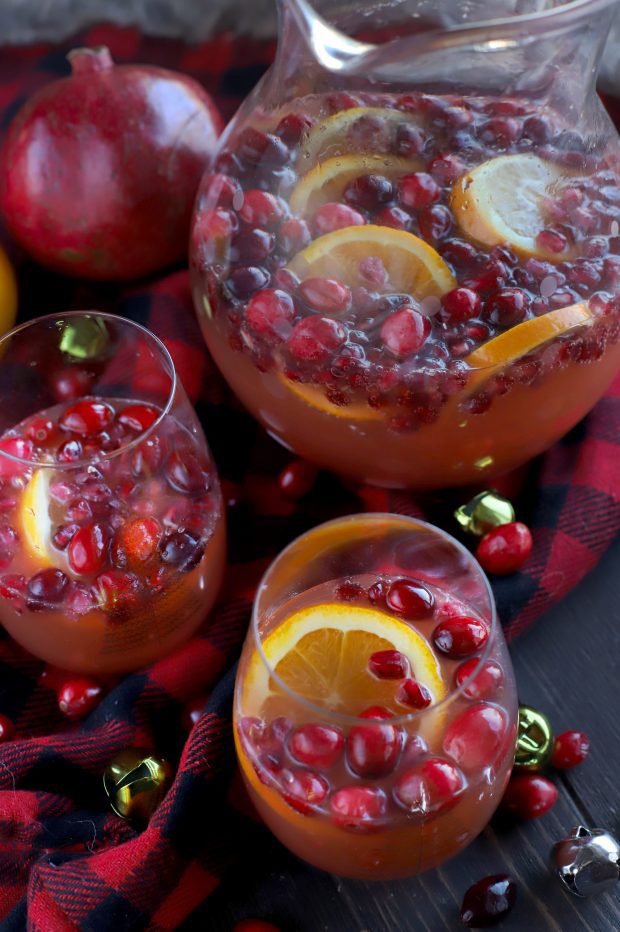 What would brunch be without food? Especially when you are indulging in alcoholic beverages, serving up food is a must to make sure everyone is being safe.
My Favorite Brunch Recipes: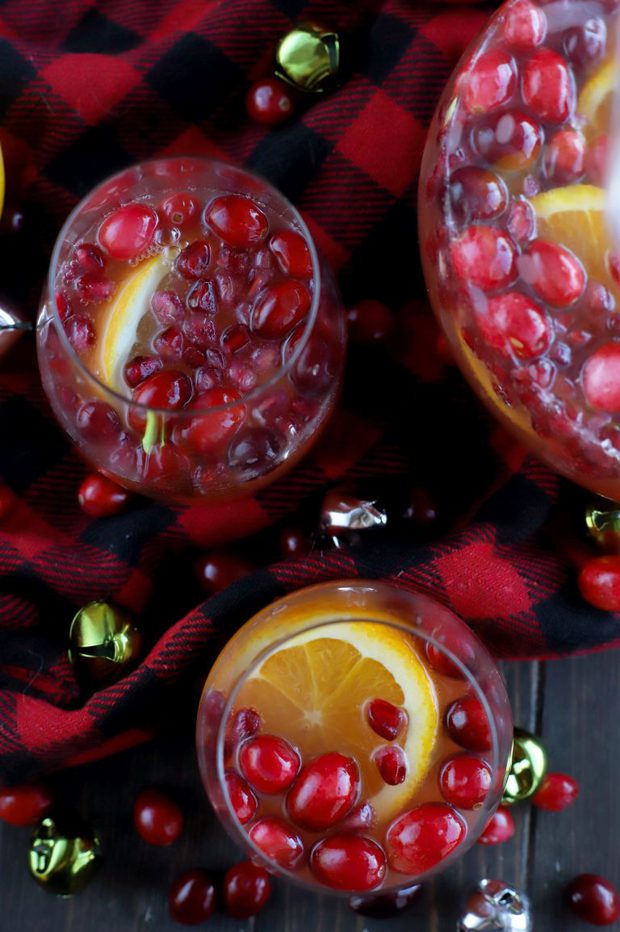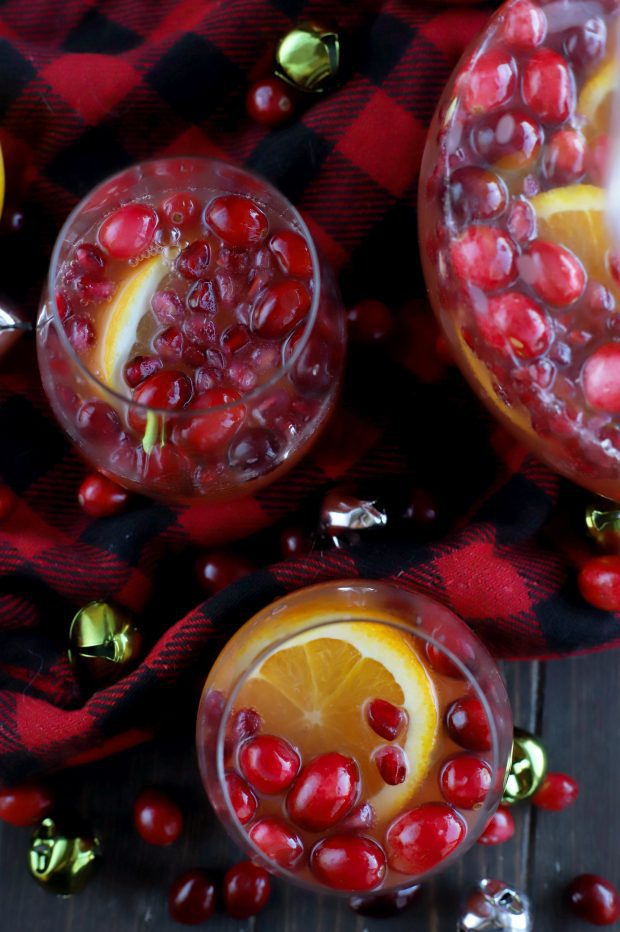 If you have guests that prefer a non-alcoholic option, you can simply halve this recipe and use one bottle of sparkling apple cider in lieu of Korbel® Brut.
Celebrate Responsibly. ©2018 F. Korbel & Bros. All rights reserved. Intended for readers 21+.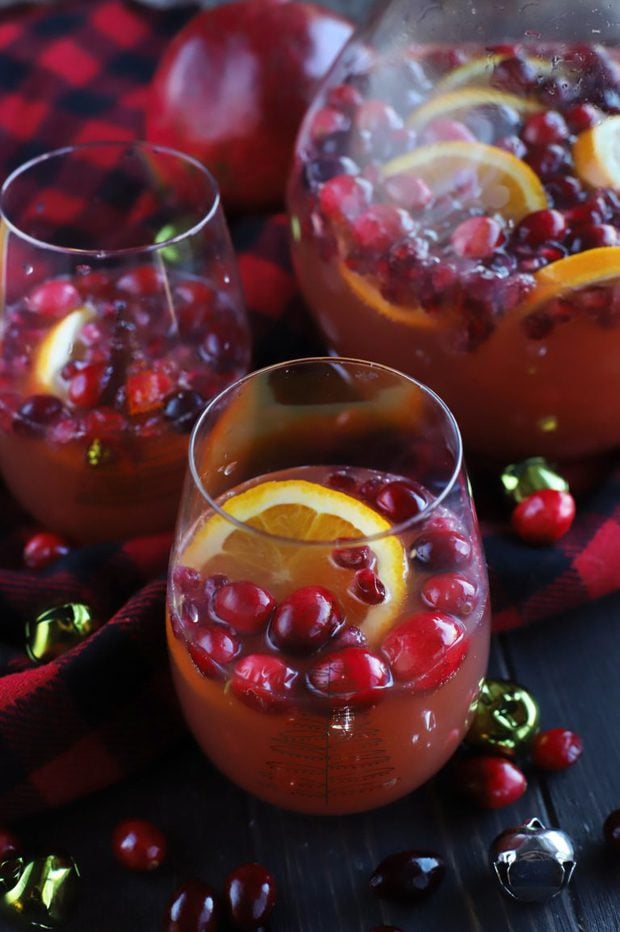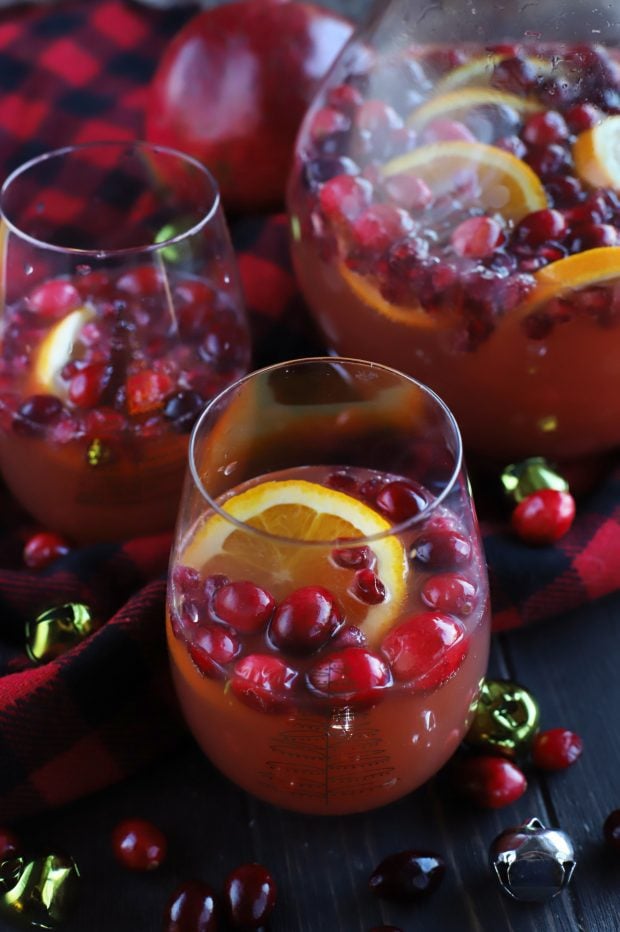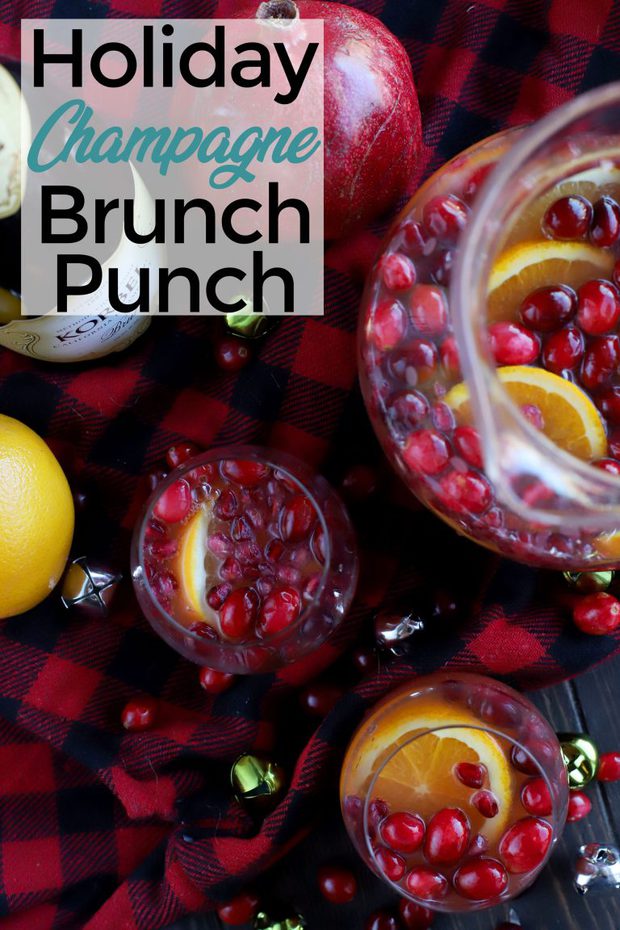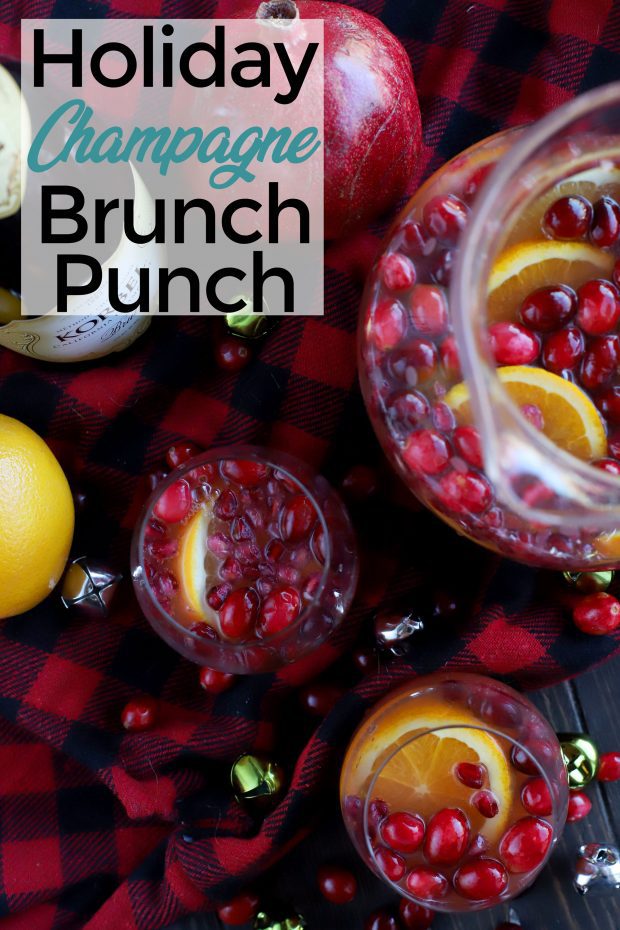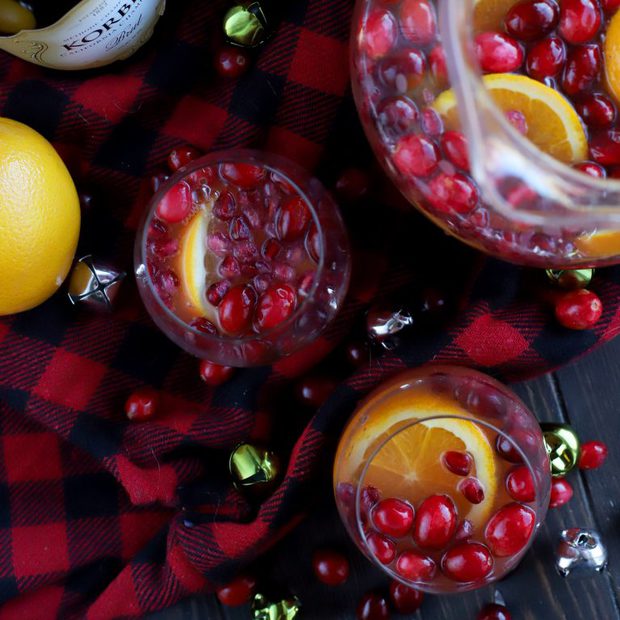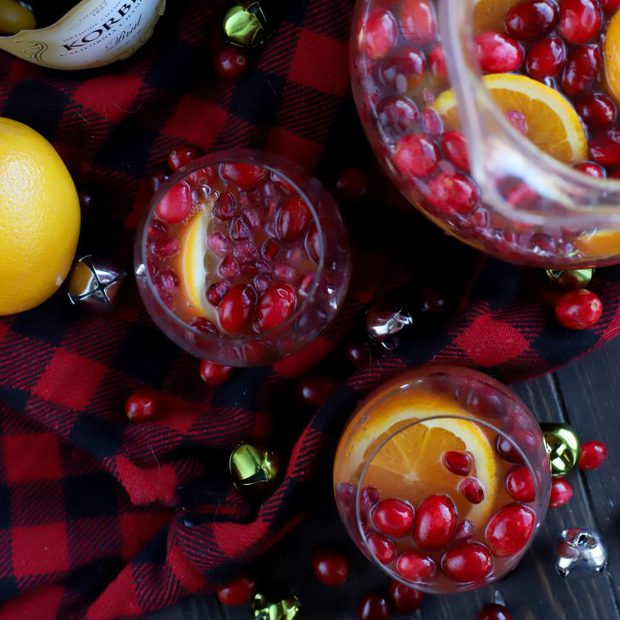 Sparkling Holiday Brunch Punch
The ideal combination of bubbly celebration in a glass that you should be serving at your next holiday gathering. It's tangy, fruity, and brimming with bubbles.
Ingredients
3 cups pomegranate juice, chilled
1 cup cranberry juice, chilled
2 cups orange juice, chilled
1 cup orange liqueur
2 bottles Korbel Brut Champagne (750ml), chilled
1/2 cup pomegranate seeds
1 cup cranberries
2 oranges, sliced
Instructions
Stir together pomegranate juice, cranberry juice, orange juice, and orange liqueur.
Pour in champagne and stir. Add pomegranate seeds, cranberries, and slices of orange.
Serve immediately. Add ice as necessary to chill the punch if needed.