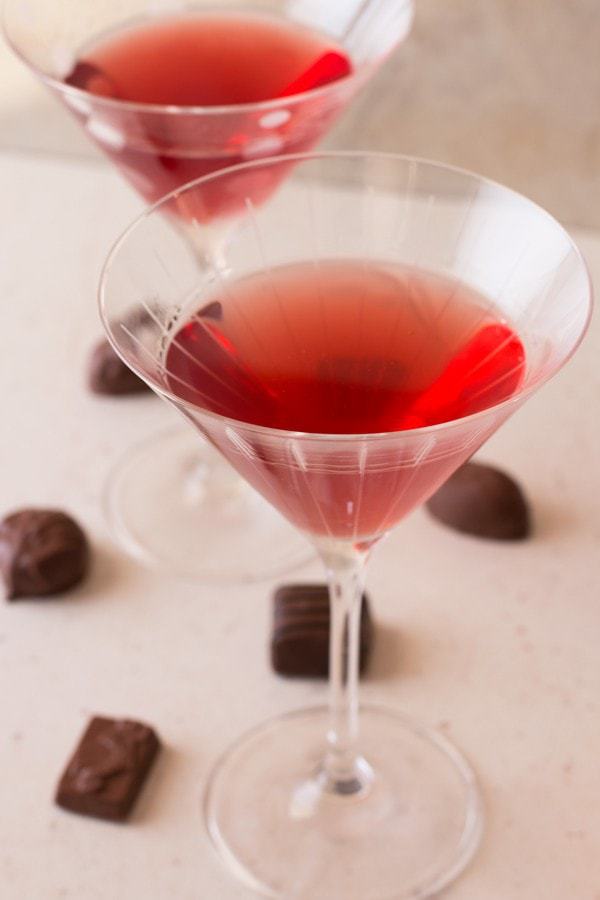 You know that song "Love Potion #9"? I know we typically hear it during Halloween parties, but it's been stuck in my head for weeks (absolutely no idea why!). Lately the only way I've been able to get anything out of my head is by making into food – which has got to be some sort of strange talent right?
Ladies and gents, allow me to present Love Potion #9.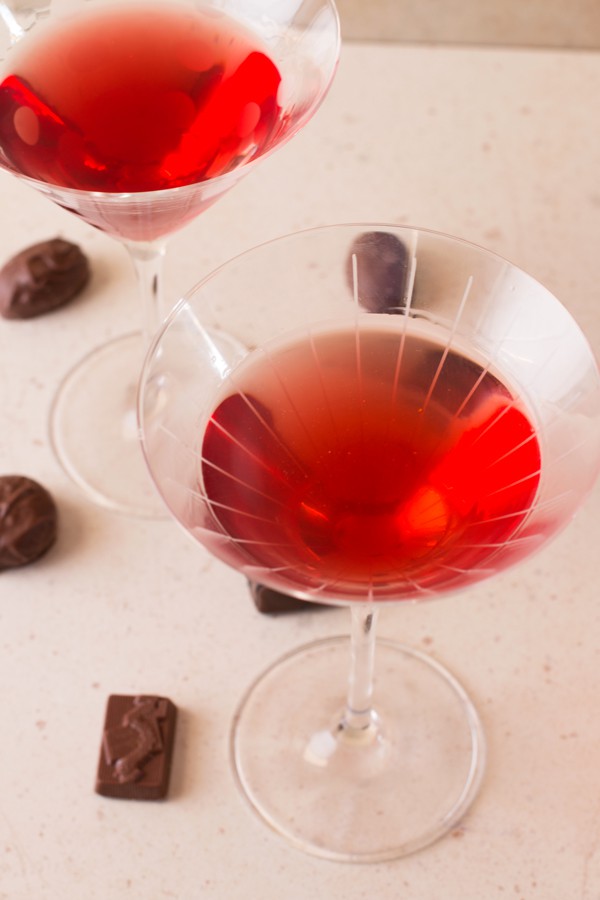 After one sip you might not be kissing everything in sight, but you'll start to feel a lovely haze settle in as yiu slowly drain the glass. Hey, after a few of these you might even catch a glimpse of Cupid! 😉
The best way to describe this cocktail is sweet and sassy (insert the cliche "just like me!" here, HA). It starts out sweet with the Pama and simple syrup, but then the ginger in the simple syrup comes nipping at your taste buds.
It's my version of an intoxicating elixir that I imagine Aphrodite would sip on.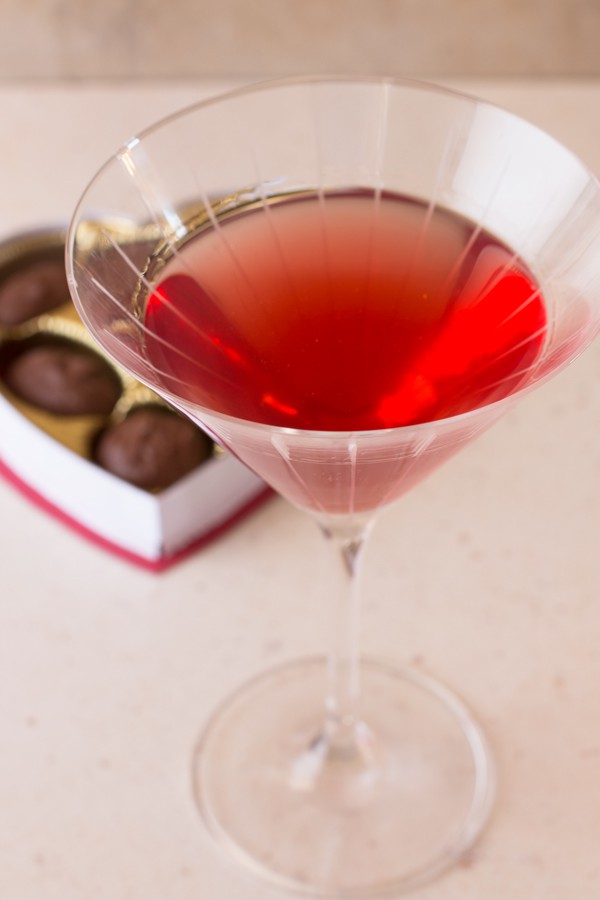 And no, you don't have to save this just for Valentine's Day! Start the celebration early. With me. And many chocolates.
Perfection.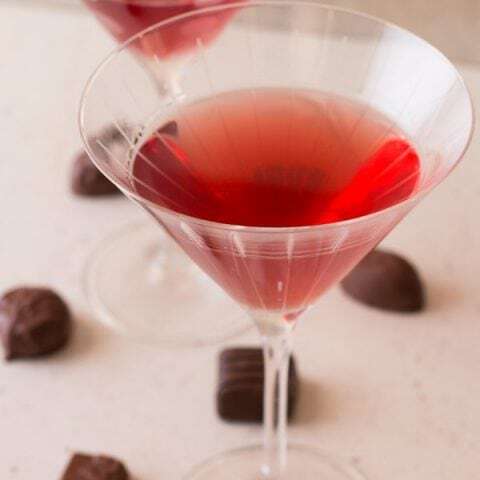 Ginger Pomegranate Martini (aka Love Potion #9)
Love Potion #9 comes to life in this sweet and spicy martini.
Ingredients
Ginger Simple Syrup
1/3 cup sugar
1/3 cup water
1 piece (about 1 inch long) fresh ginger, peeled and sliced
Cocktail
6 oz vodka
2 oz Pama pomegranate liquor
3 oz Ginger Simple Syrup
Instructions
To make the ginger simple syrup, combine sugar and water in a medium saucepan over medium-high heat, stirring to dissolve the sugar. Add ginger and bring the liquid to a simmer. Remove from heat and let steep for 30 minutes. Strain into an airtight container and refrigerate up to one month.
Combine vodka, Pama, and 3 ounces of the ginger syrup in tall glass fill with ice and stir to combine. Strain into two martini glasses to serve.