Sake Sangria is bold and fruity with just the right touch of sweetness to go along with your next backyard BBQ. It comes together in minutes so you can make it the night before or 5 minutes before the party. No waiting required!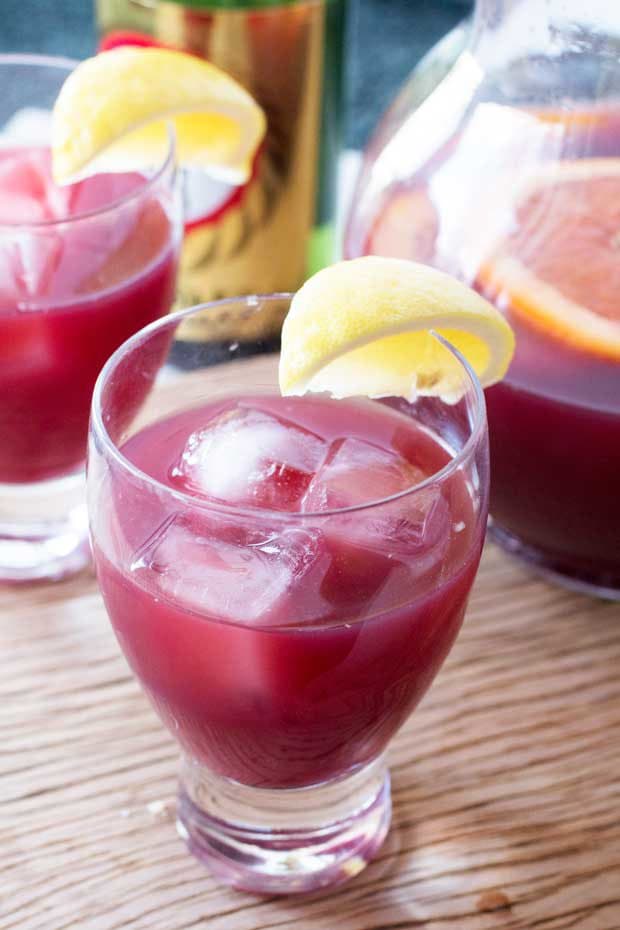 So there's this sushi place in downtown Denver that has this sake sangria that I'm basically obsessed with. It's this fruity, boozy drink that goes down super smooth and then hits your with a pleasant buzz a few minutes after you polish off that first glass.
Honestly, I am now a bigger fan of sake sangria than sake or sake cocktails…. Combined. Don't judge.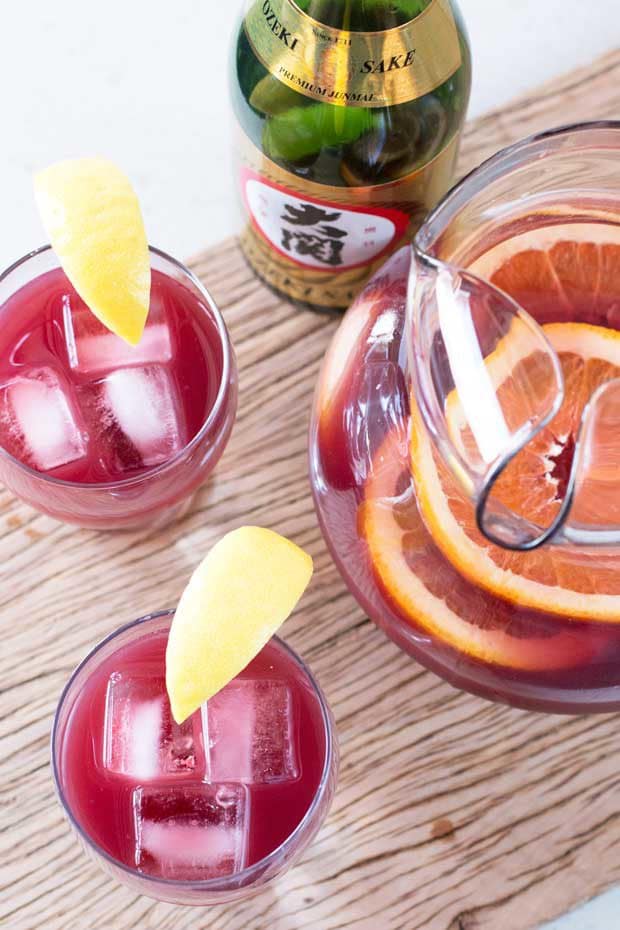 I am not a major fan of fruity drinks. Too much sweetness just makes me feel bloated and sick by the end of the first glass, so I usually shy away from the uber sweet cocktails and sangrias. While this sake sangria is a little sweet, it's at just the right level so it won't make you sick after indulging in a couple of glasses. It's refreshing and summery, which are the two things I am desperately craving in my cocktails right now (despite the recent snowstorm we had in Denver… argh). I need something to brighten up the end of a long work day!
There have been a lot of long work days, especially as I prepare to take off for Vegas at the end of the month – helllooooooo food blogger conference! WOO HOO!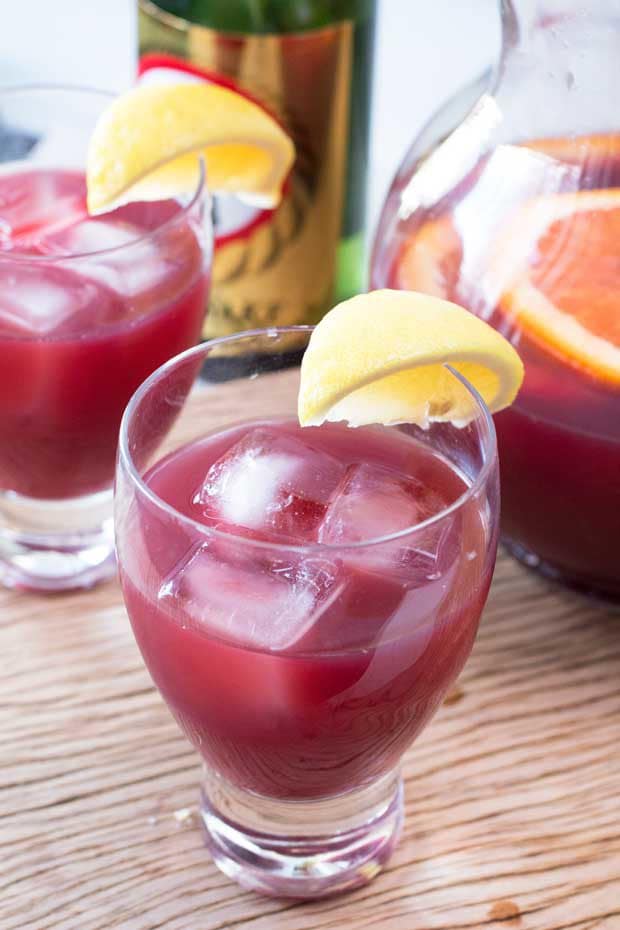 Of course a chunk of time off like that when I'm self-employed means a whole lot of leg work ahead of time to make sure I a) don't fall behind and b) don't end up homeless and without work when I return. I think I've made more food in the past week than I've made in the last two months combined. It's borderline disgusting because it's all been really indulgent stuff so I've been hauling my butt to the gym for seriously looonnnnngggggggg hours to combat the calories. I've also had to actively start giving away food so I don't eat it all.
Giving away this sake sangria ain't happening though. It's been my reward after a long couple of hours at the gym and I'm not letting anyone take that away from me. How else will I be motivated enough to push through cardio, weights, abs and more cardio each time?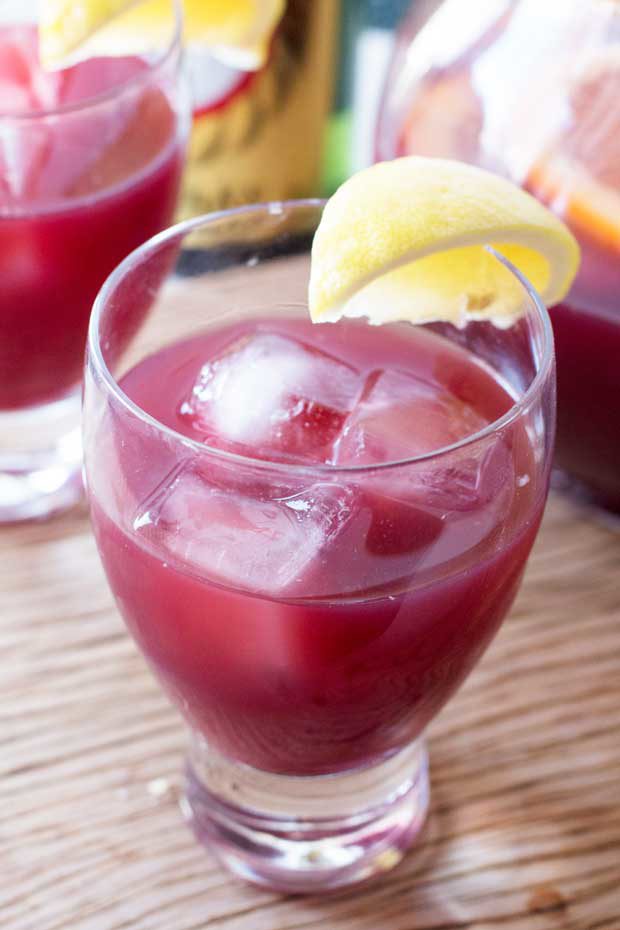 #reallifefoodbloggerproblems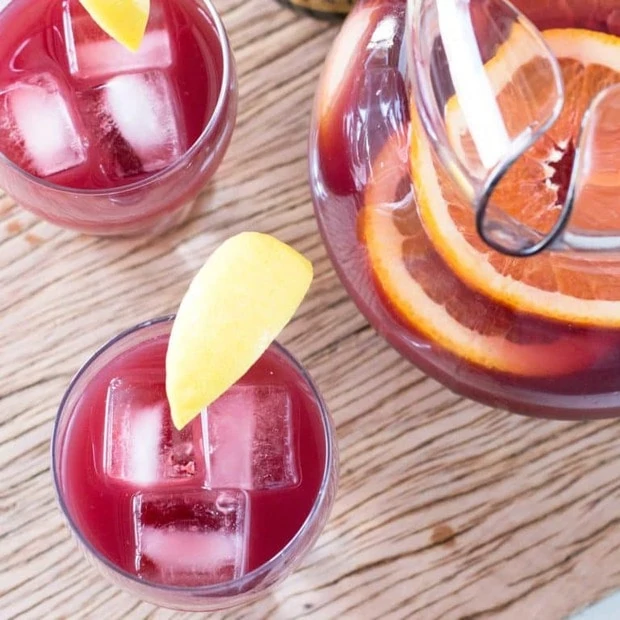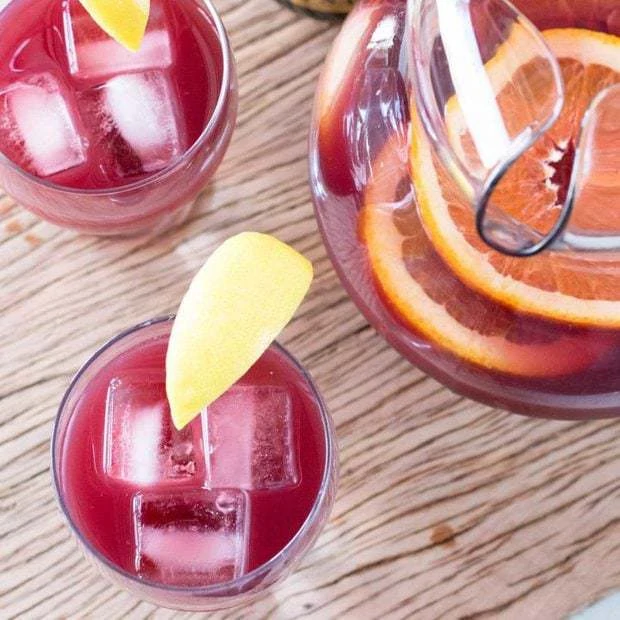 Sake Sangria
Fruity, boozy and just enough sweetness to be the ultimate summer red sangria recipe.
Ingredients
8 oz sake
1 bottle merlot
3 oz pomegranate juice
2 oz lemon juice
1 oz lime juice
6 oz orange juice
4 oz simple syrup
1 cup soda water
Fresh orange slices for garnish
Instructions
Combine sake, merlot, pomegranate juice, lemon juice, lime juice, orange juice and simple syrup in a pitcher. Stir to combine
When ready to serve, add soda water to the pitcher and garnish with orange slices.