Please note this post contains affiliate links.
Perfect Garlic Agave Pizza Crust is the only pizza crust recipe you'll ever need. It's sweet, savory and just a touch spicy, then it's slathered down with a sweet and spicy honey butter that will have you obsessed after the first bite.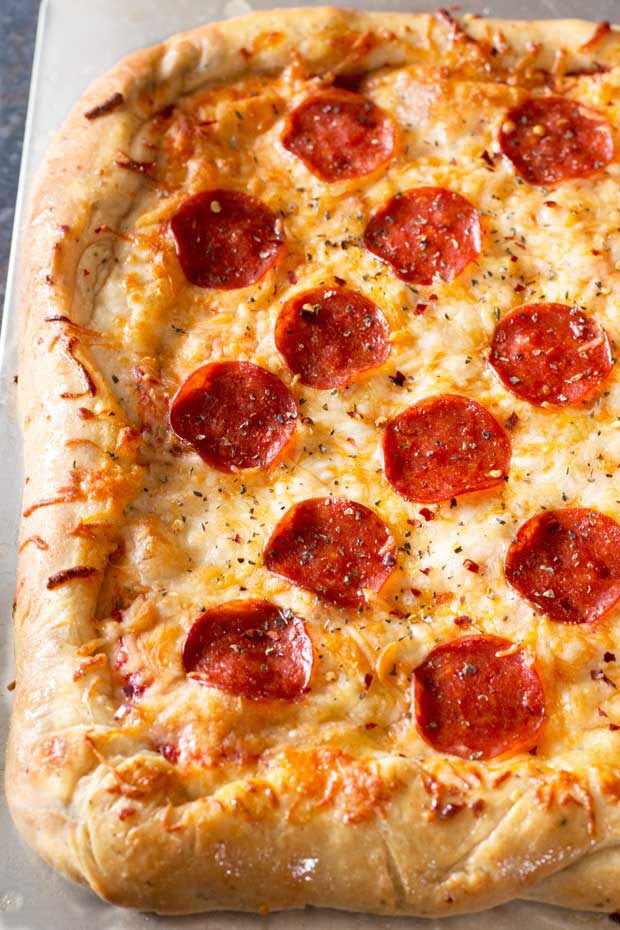 Anyone who knows BeauJo's knows the beauty of dipping your crust in honey and enjoying the sweet and savory deliciousness that swiftly follows. For those of you who have not been exposed to this, get your butt to Idaho Springs, CO and experience it NOW.
I'll wait.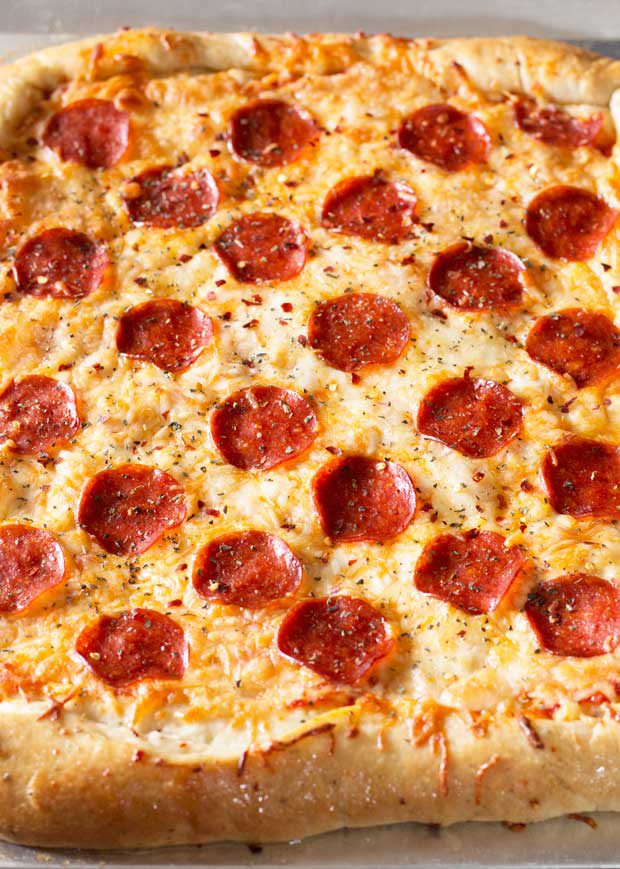 This pizza crust is an ode to that amazing taste, without having the sticky mess of dipping crust into honey. Ok so maybe the mess is only Meghan-related and most people can be quite graceful about the way they eat their pizza… I, however, am not one of those people.
Anyways, all of this is to say today is all about pizza night! Now that it's grilling season, I feel like it's time to start busting out pizza night. I am a big fan of grilled pizza, oven-baked pizza, well really any pizza. This one in particular is a thick, sweet, savory and spicy version that is the perfect vehicle for any of your favorite toppings.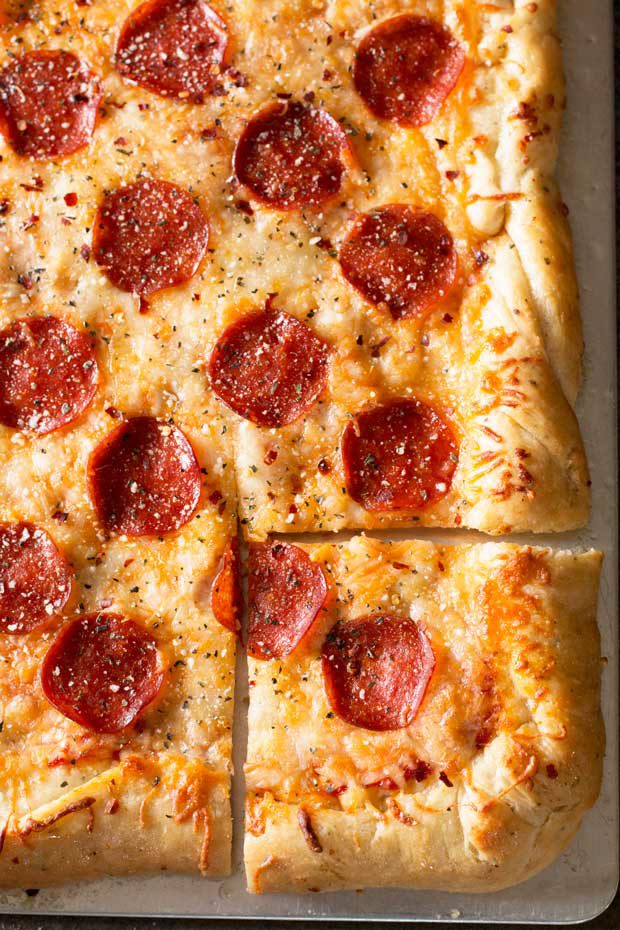 Seriously, if you are ever going to make homemade pizza dough, this is the only recipe you will ever need. It's packed with flavor so the crust is even more enjoyable (hellllooooo, there's a sweet and spicy honey butter on it), but it's not so flavorful that your toppings are completely drowned out by it.
Not only am I sharing my favorite pizza crust recipe with you today, I'm sharing my favorite pizza crust tools for a pizza night giveaway! I made this crust with my new favorite measuring cups and spoons AND these pizza scissors that have basically blown my mind. SO much easier than a pizza cutter and it's so precise!
New favorite kitchen tool – check and check.
Check out the giveaway below the recipe – this package makes pizza night the most fun night of the week (as if it wasn't already, right?!)!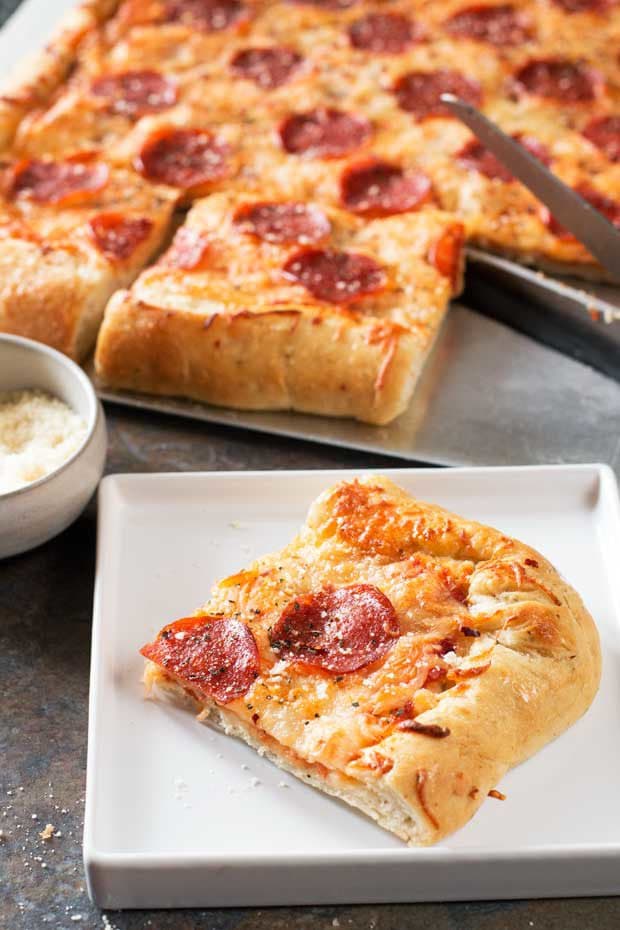 Disclosure: I received free product from Dreamfarm as part of this giveaway and post. As always, all opinions and recipe are my own. Thanks for supporting the brands that support Cake 'n Knife!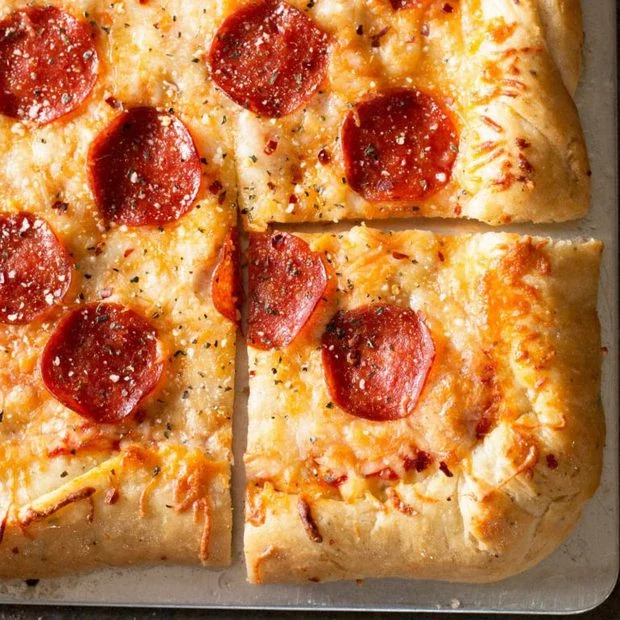 Perfect Garlic Agave Pizza Crust
Yield:
Makes 1 large pizza
Total Time:
2 hours
40 minutes
Just the right combination of savory, sweet and spicy to make the only pizza crust you'll ever need.
Ingredients
1 1/8 cups warm water
3 tsp active dry yeast
1 Tbsp agave
1 1/2 Tbsp olive oil
3 cups all-purpose flour
1 tsp salt
2 tsp garlic powder
1/2 tsp dried basil
1/2 tsp dried oregano
Sweet & Spicy Honey Butter Topping
5 Tbsp unsalted butter, melted
3 cloves garlic, minced
2 Tbsp agave
For serving: your favorite pizza toppings (mine are pizza sauce, mozzarella & monterrey jack cheese, pepperoni, dried basil and parmesan cheese)
Instructions
Combine water, yeast, honey and olive oil in the bowl of an electric stand mixer fitted with a dough hook. Stir to combine and let sit until nice and foamy, approximately 10 minutes. Add 2 1/2 cups of flour, salt, garlic powder, dried basil and dried oregano. Turn on the mixer and knead until it comes together. Remove the dough from the bowl and knead in the remaining 1/2 cup of flour slowly until the dough is no longer sticky (you might not need to use all of the flour here). Knead for a couple minutes. Add the dough to a bowl that's been greased with olive oil. Cover with a towel and let rise in a warm place for 1 1/2 hours.
Preheat oven to 375 degrees.
Once the dough is ready, roll it out onto a flour surface and, using a rolling pin, work it into your desired form. Create a crust by rolling in the edges slightly, if desired, pinching to close.
Stir to combine the melted butter, garlic and agave for the honey butter topping. Brush the entire crust with the butter, reserving about 1 to 2 Tbsp of the melted butter for later. Make your pizza as desired with whatever sauce, cheeses and toppings you love.
Bake for 25 minutes, or until the crust is golden brown and the cheese is all melted.
Remove from the oven and brush with the remaining honey butter (you might have to nuke the butter for 15 to 20 seconds if it firms up on you). Serve immediately.
Ready to win this fun pizza night package?! Here's what you could win: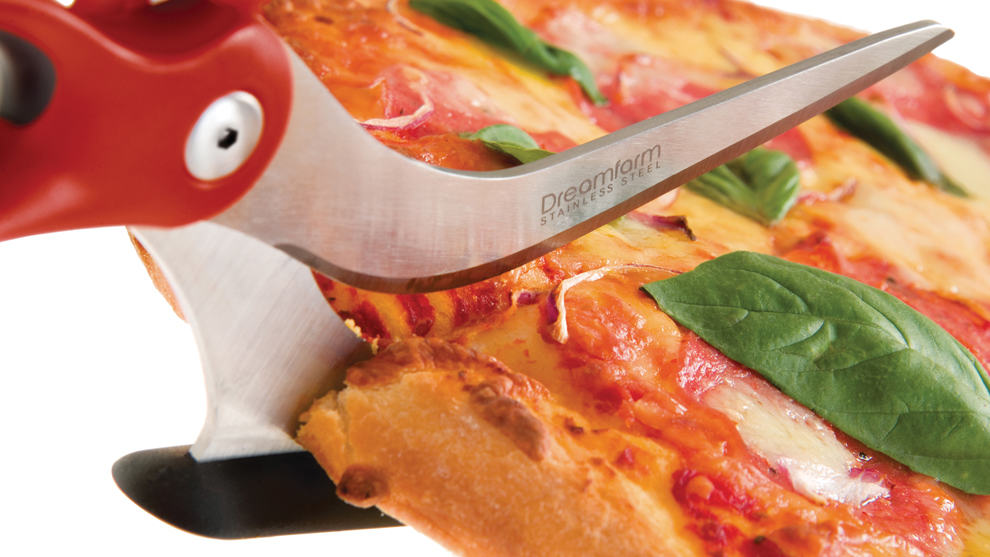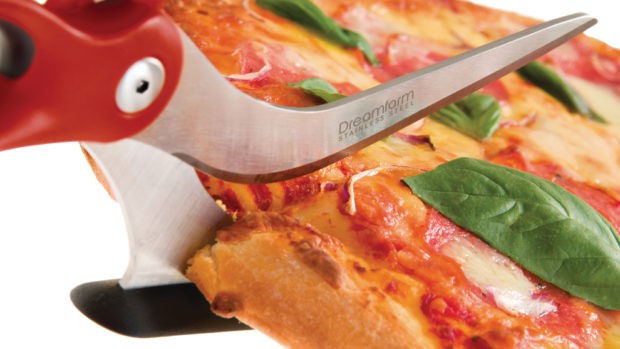 2. Levups – the ultimate measuring cups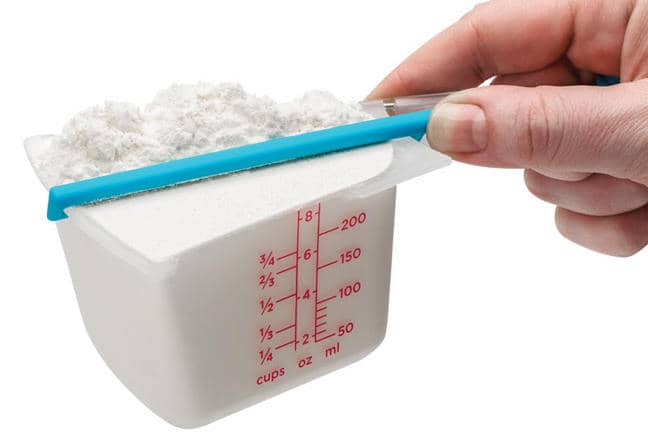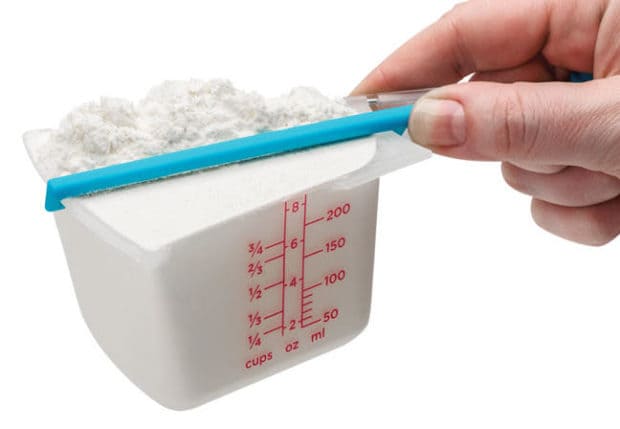 3. Levoons – the ultimate measuring spoons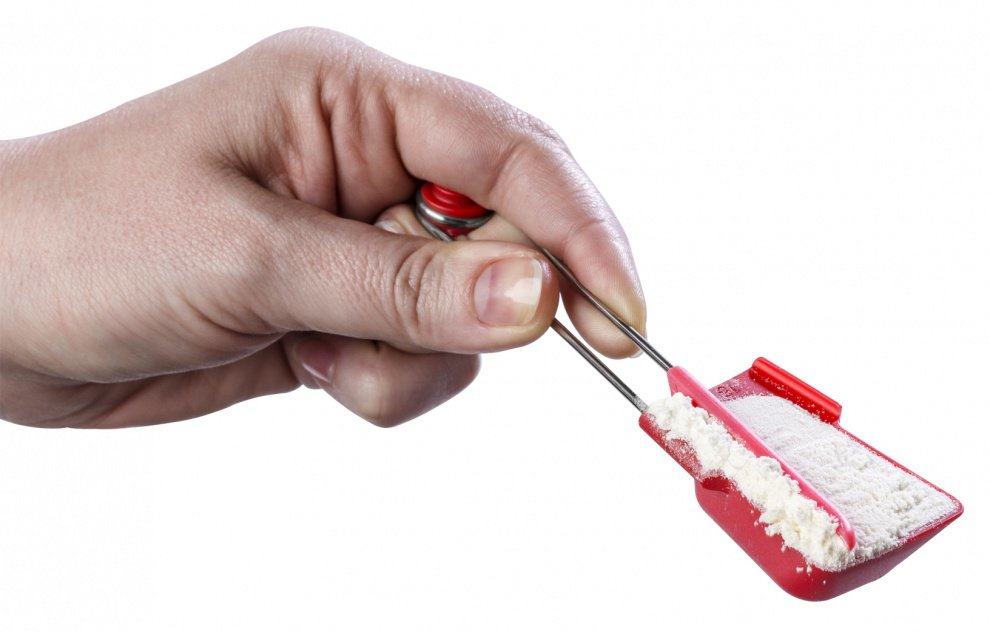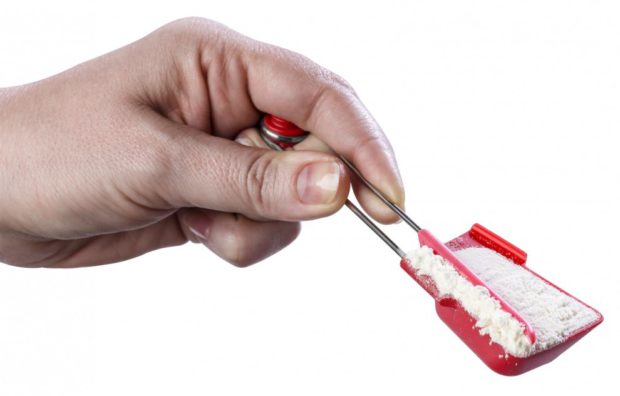 See the Rafflecopter widget below to enter to win!
Giveaway rules:
1. Enter the giveaway through the Rafflecopter widget below. Everyone gets a free entry! You can enter multiple times, up to 15 total entries by following the giveaway sponsors on social media. (If you've followed in the past, that counts! Just enter the information as prompted.) All entries will be verified. No purchase is necessary to win.
2. The giveaway is open until Sunday, May 1, 2016 at 11:59 p.m. CST. One winner will be chosen at random and e-mailed within 48 hours. Winners must claim prize within 48 hours of initial contact. The retail value of the prize is $70. Prize listed above is the only one available.
3. Open to U.S. residents with a valid shipping address only. Must be 18 years of age as of February 1, 2016.