Guest Post: Steak Tostada Bites
Today I am thrilled to tell you that I can be found over on Macheesmo, an amazing food blog dedicated to helping you get confident in the kitchen.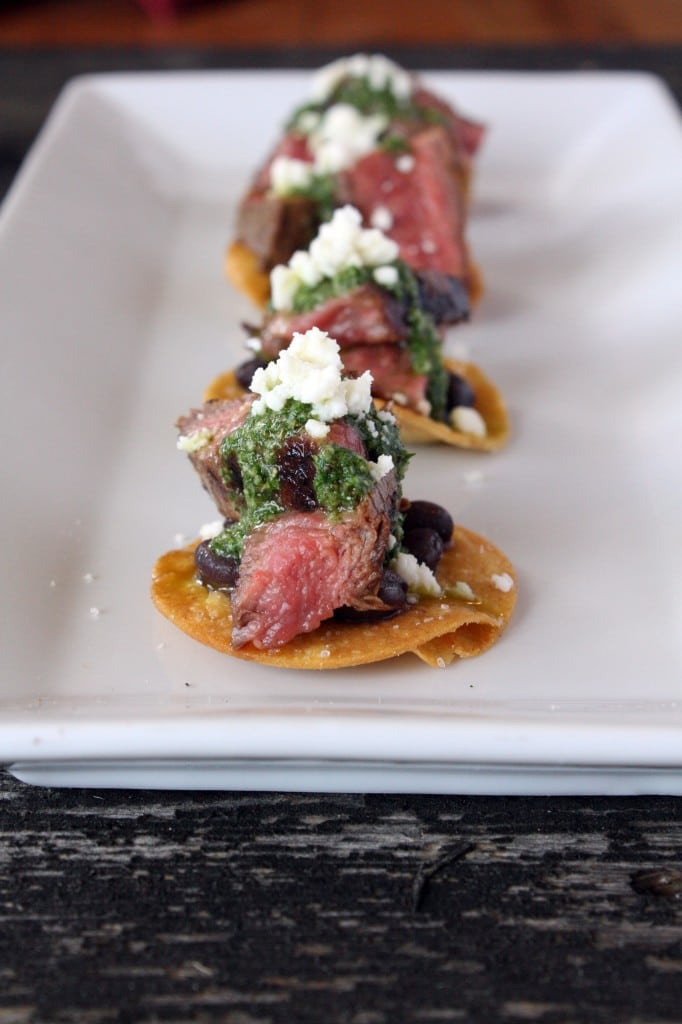 To me, confidence in the kitchen is all about using fresh ingredients to create recipes with incredible flavor that are easy to make. Just like these tostada bites.
Some may think that making all the elements in this recipe from scratch may seem daunting, but in truth this recipe is very simple.
So hop on over to Macheesmo and check out these cute little tostada bites loaded with steak and an incredible chimichurri sauce! They are so incredibly simple to make and will amaze anyone you share them with.