Leftover Thanksgiving Enchiladas
Leftover Thanksgiving Enchiladas take your leftover turkey to a whole new level of flavor. The unique combination of turkey, sweet potato, black beans, and cranberries makes for a savory and tangy filling for the spicy dish. It's the best way to keep Thanksgiving going throughout the weekend!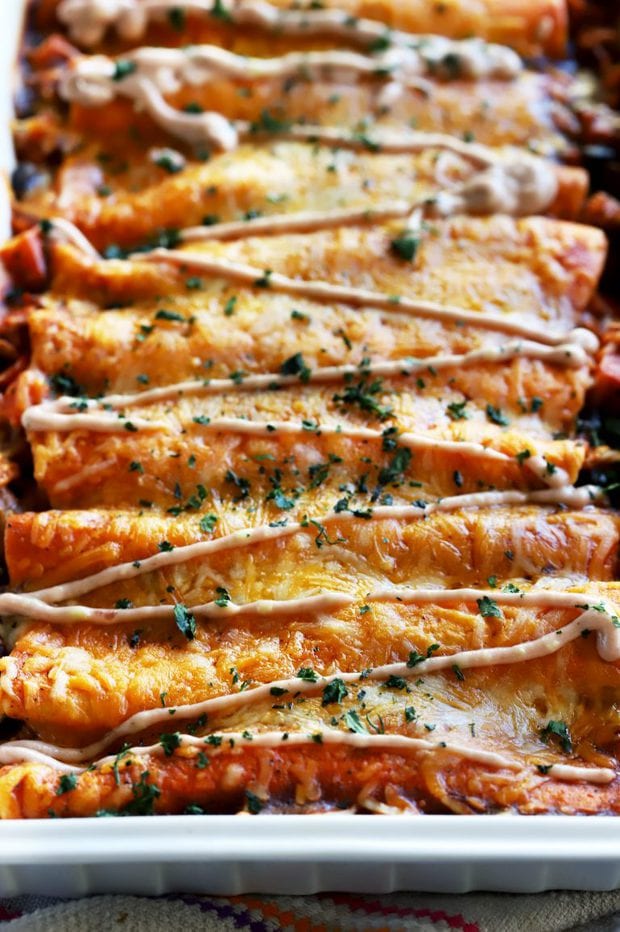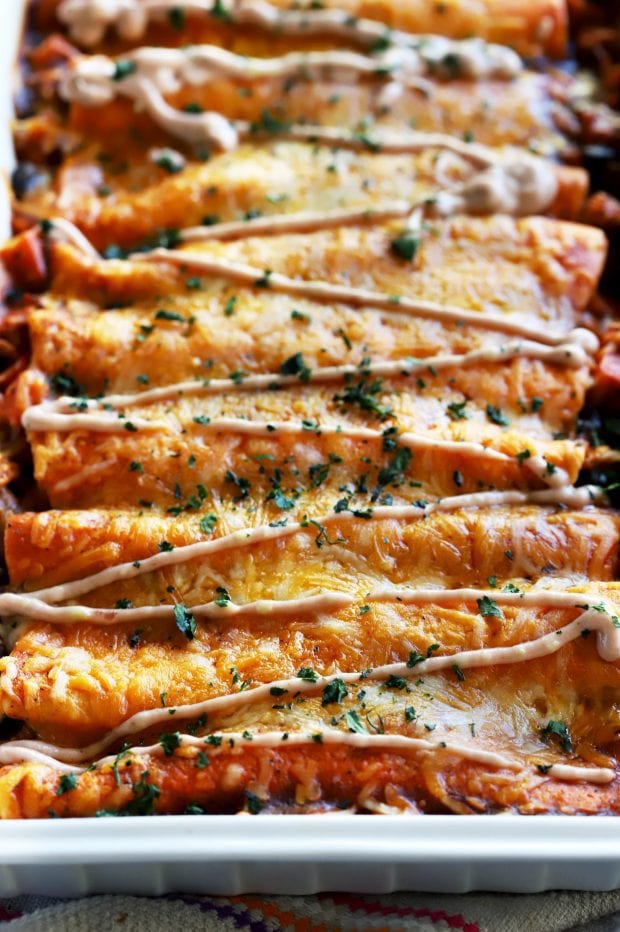 Please note that some of the links below are affiliate links. If you make a purchase through one of these links, I will receive a small commission.
I'm back at it again with the Thanksgiving leftovers recipes!
As you all know, I love getting down on some Thanksgiving leftovers. For some reason, on the actual turkey day, I don't eat as much as most people. After a day of cooking and grazing as I cook, I somehow end up not as hungry as I want to be when the big dinner rolls around.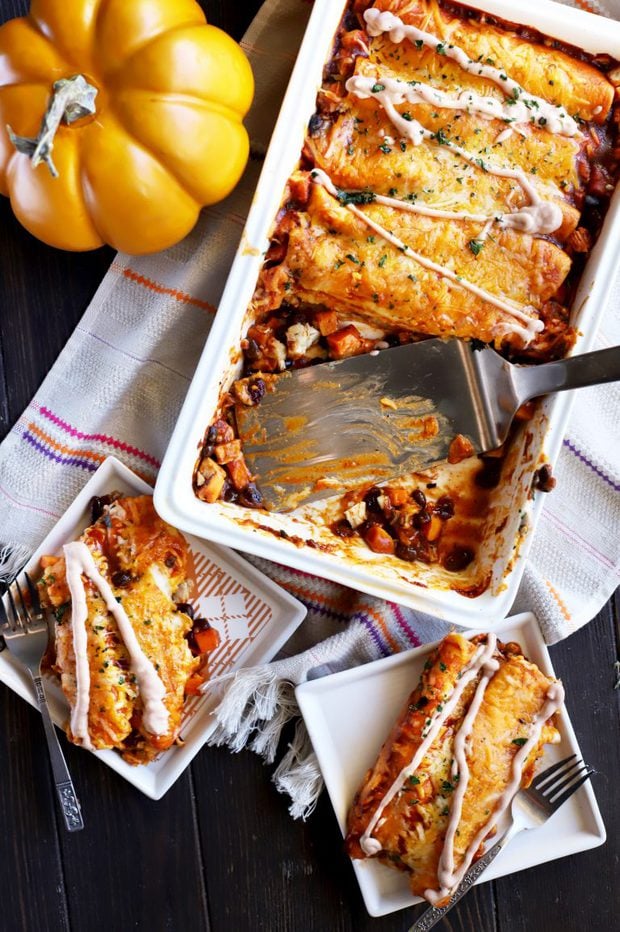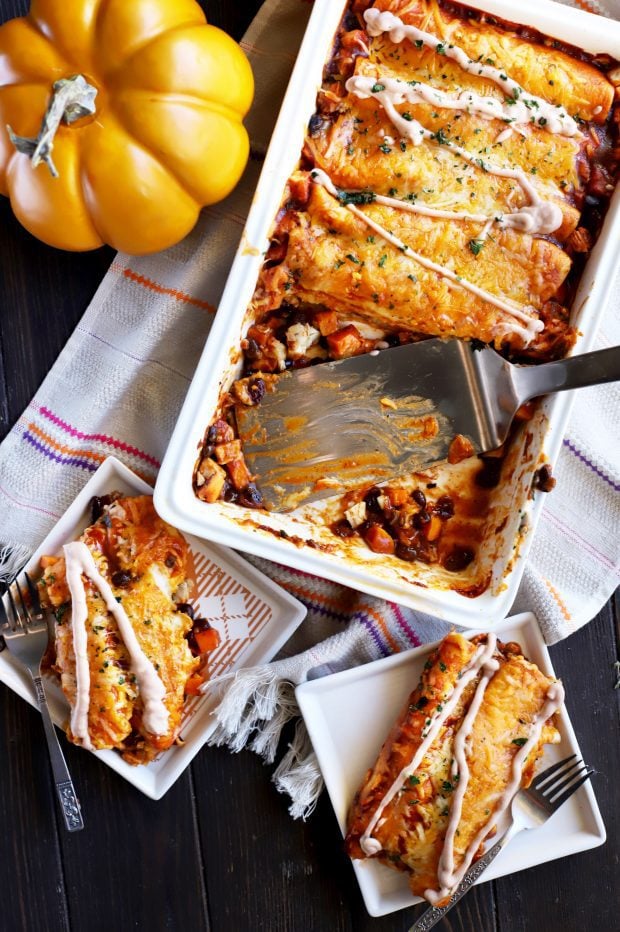 I don't end up gorging myself on the meal and instead, I spend Black Friday eating to my heart's content as I set up the Christmas tree, per my usual tradition.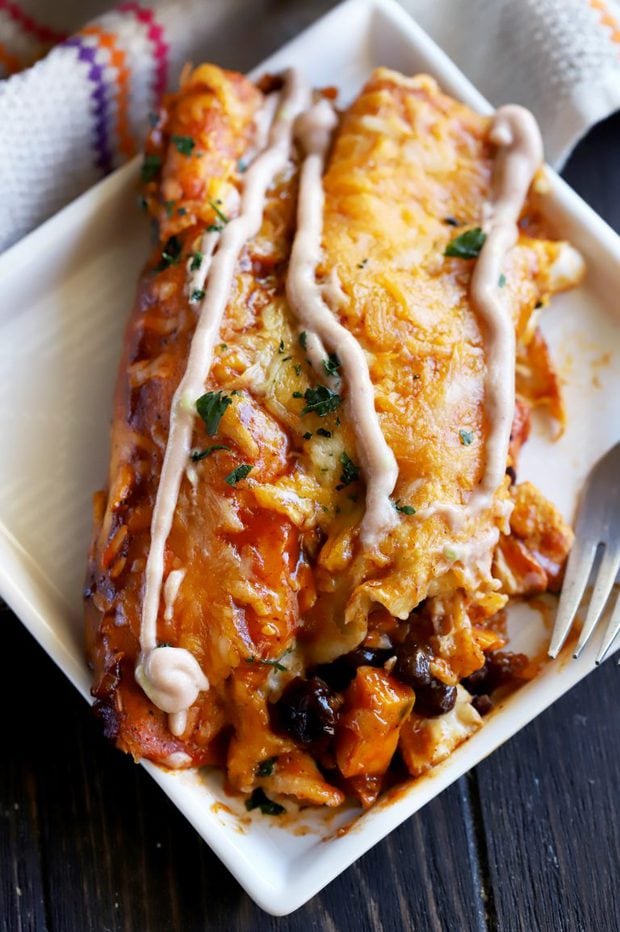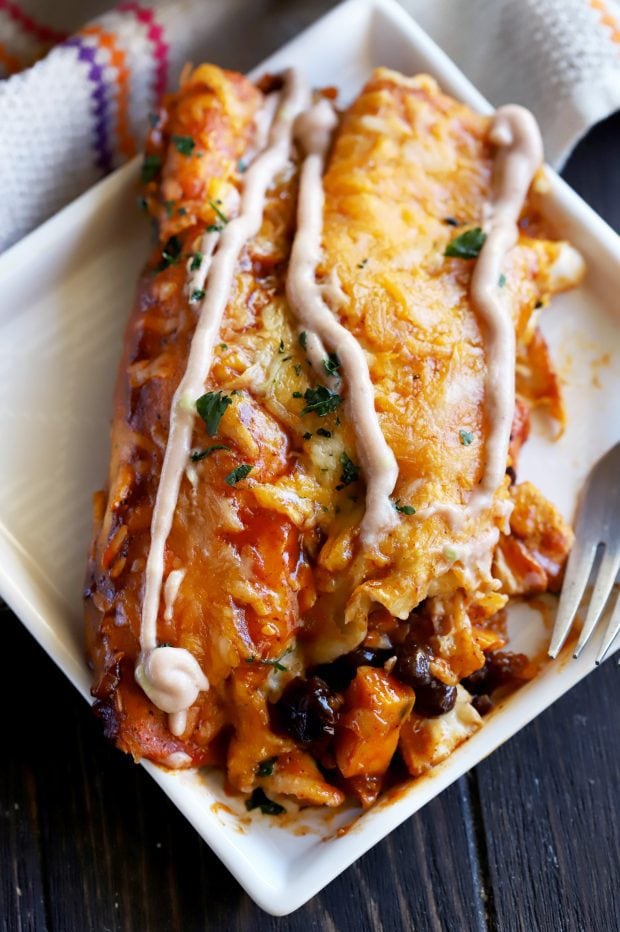 If you are anything like me, I love to make more food than is necessary for Thanksgiving because I like to ensure that I have those leftovers to gorge on later!
Plus, you can get creative with those leftovers to make some seriously delicious dishes like this one.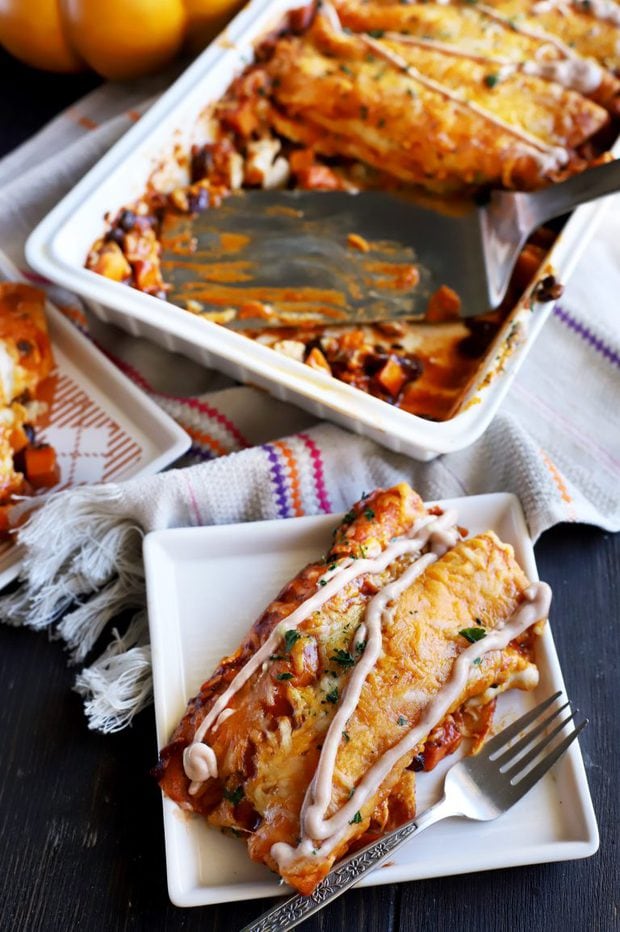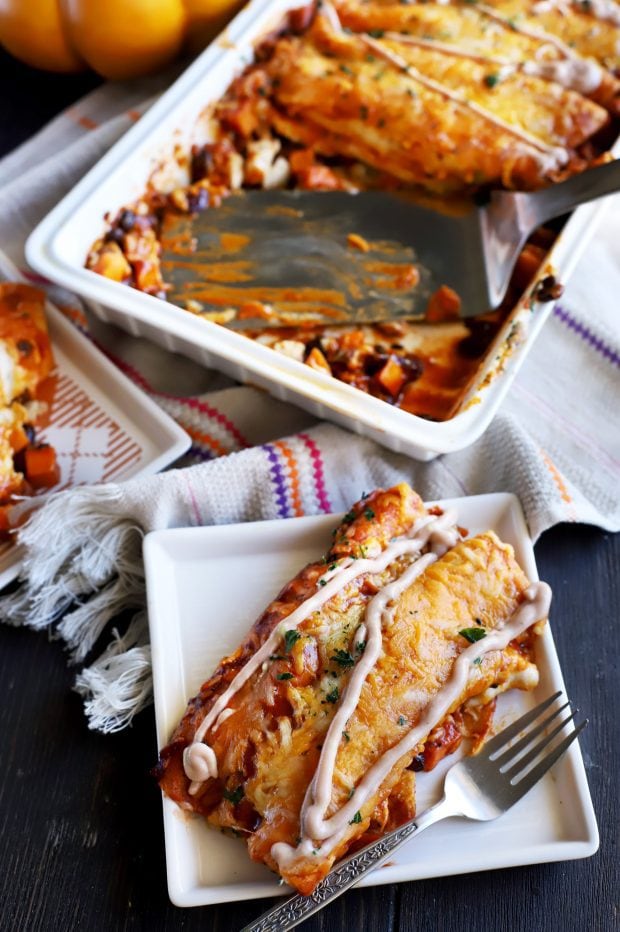 I have to say, I've really outdone myself with this leftovers recipe. I started making leftovers recipes 5 years ago when Cake 'n Knife was just a wee baby of an idea. It began with the ultimate leftovers sandwich, moved toleftover stuffed egg rolls, and with each year the recipes grow.
Now we have these enchiladas, which I have to say are pure freaking magic.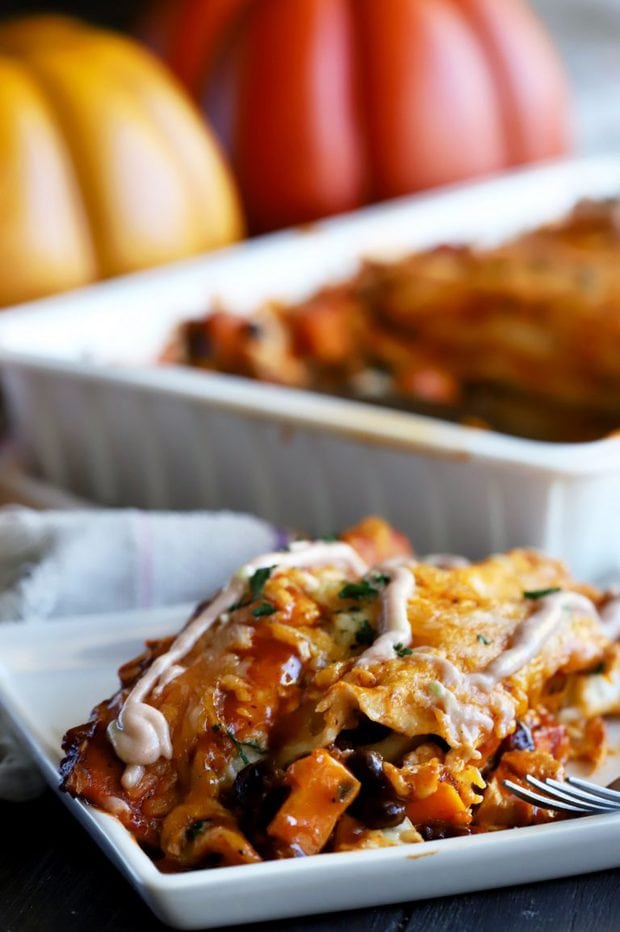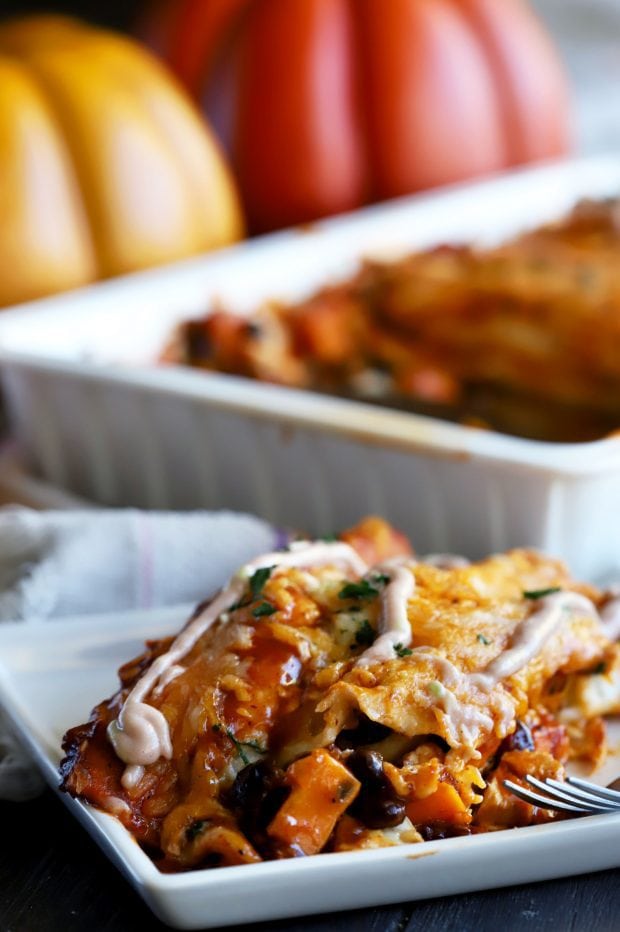 You can use whatever Thanksgiving leftovers you have around the house for these bad boys! You can use that turkey, leftover sweet potatoes (whether you roasted they or mashed them), and roasted cranberries to make these enchiladas really shine.
Don't worry though, if you only have leftover turkey, I've given you instructions on how to prep everything you need to make them.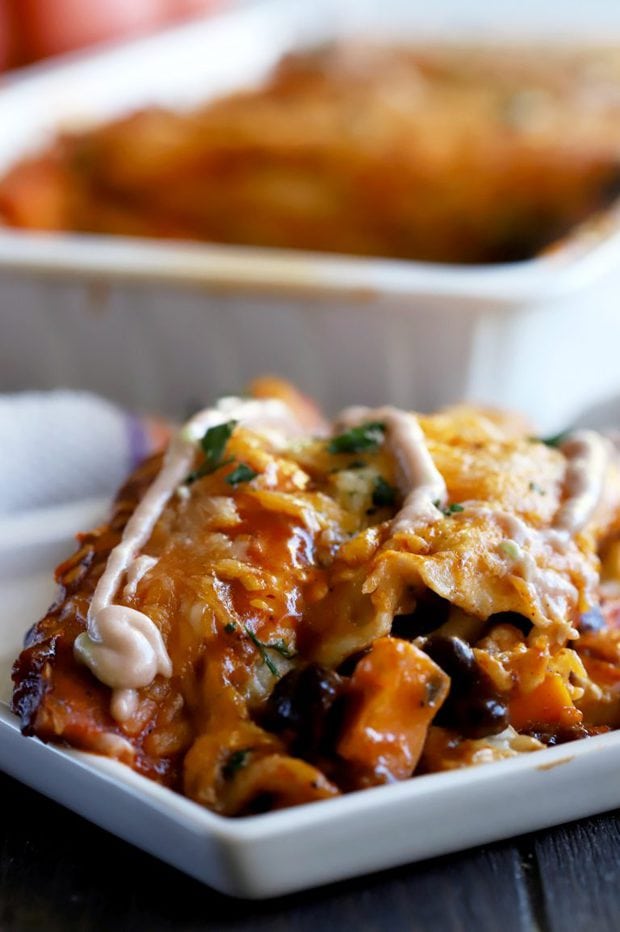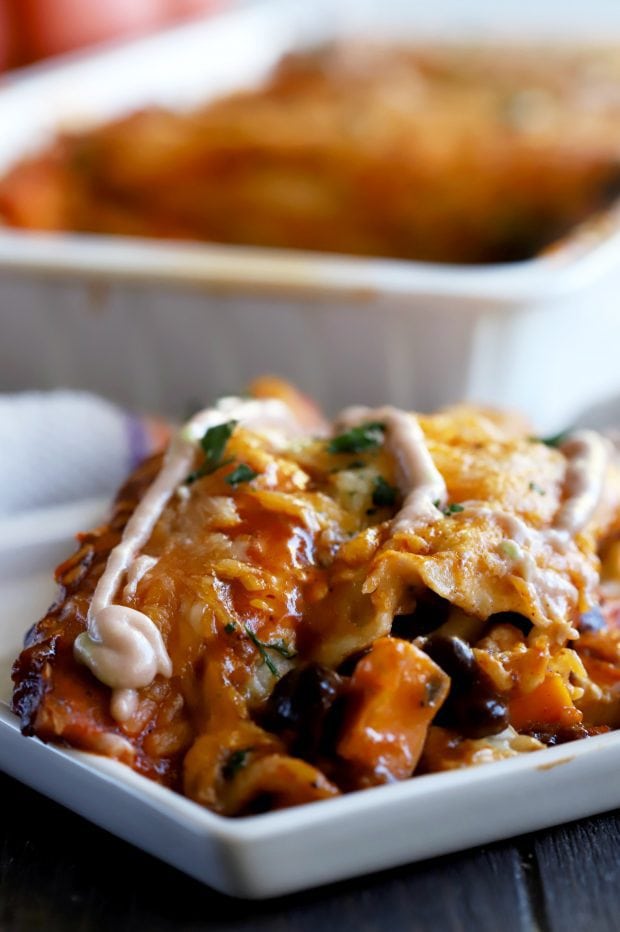 The flavors are spicy and savory, with a burst of tangy and creaminess from a simple avocado cranberry crema. It tastes like Thanksgiving, but on a whole new level of deliciousness.
Bring on the leftovers!!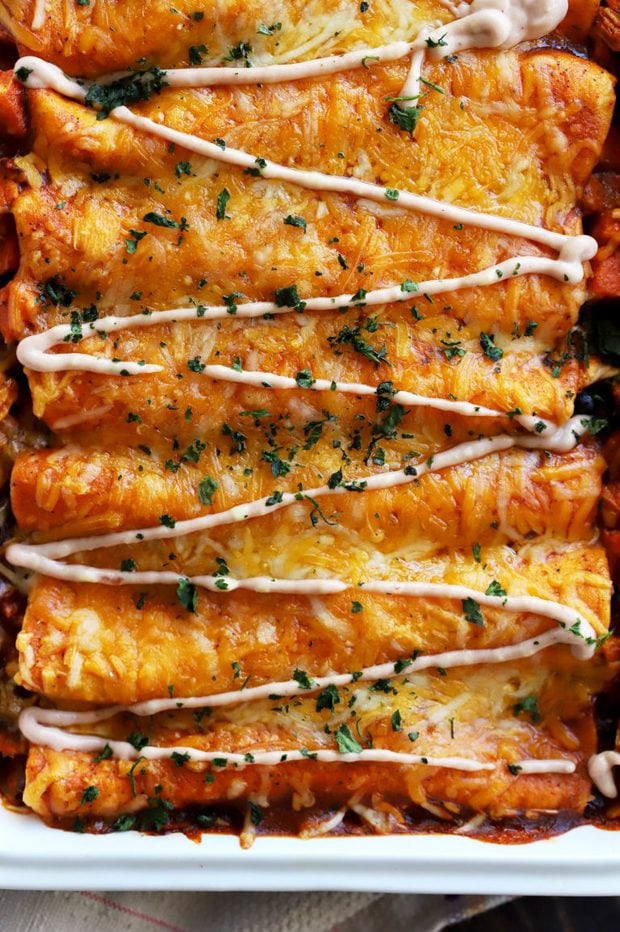 This Recipe's Must-Haves