Please note this post contains affiliate links.
California Style Eggs Benedict is a lightened up version of a classic, with an avocado hollandaise that takes seconds to pull together. Forget spending all that time on traditional hollandaise! Your breakfast routine just got a whole lot easier.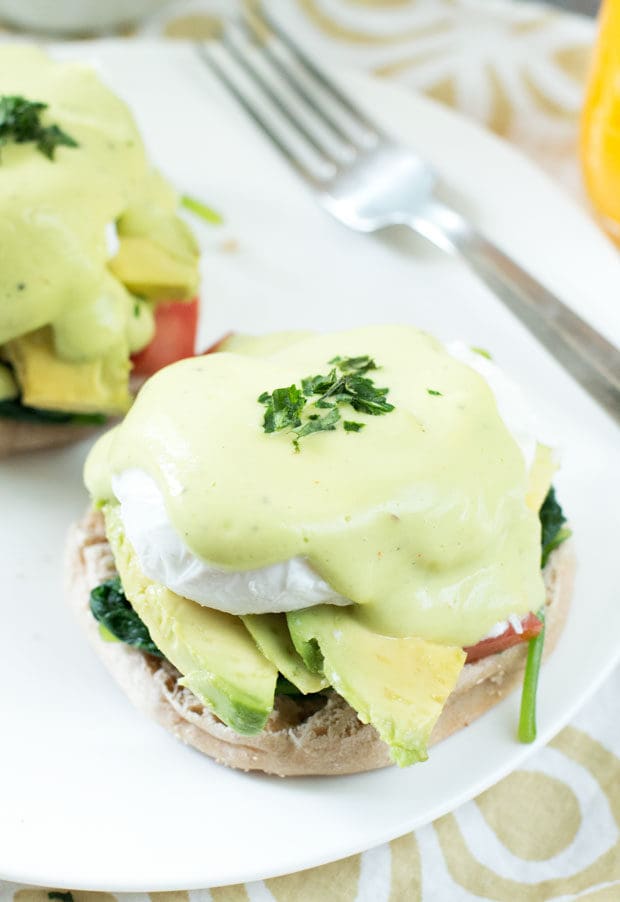 Eggs Benedict are one of the only egg breakfasts I will eat. I know I know, you all are screaming in horror because how DARE I not love everything about eggs?!
I swear I am coming around to them. It's just a slow coming around to them. Scrambled eggs still aren't a favorite… I'm just being honest. #realtalk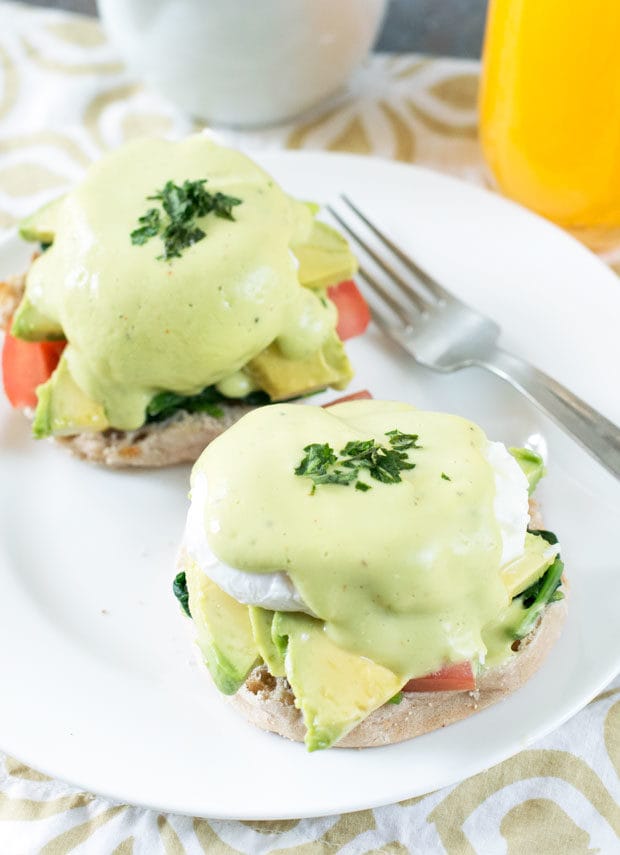 Of course, the poached egg or fried egg is always my jam. That runny yolk gets me every freaking time. It's like it's own sauce that blends in with everything else around it, soaking up all the goodness and melting in your mouth with every bite.
That's the main reason I will always order eggs benedict for breakfast or brunch. Breaking that egg open is almost like a high. The yolk comes spilling out and blends with the hollandaise… Then the English muffin soaks it all up and it's this heavenly mess that you can't help drooling over. My mouth is already watering just thinking about it.
This lightened up version of eggs benedict is my morning ode to the avocado. It's fresh, bright and the avocado hollandaise is the perfect substitute for regular hollandaise. You aren't getting nearly as many calories packed in there, plus you never have to worry about your hollandaise breaking.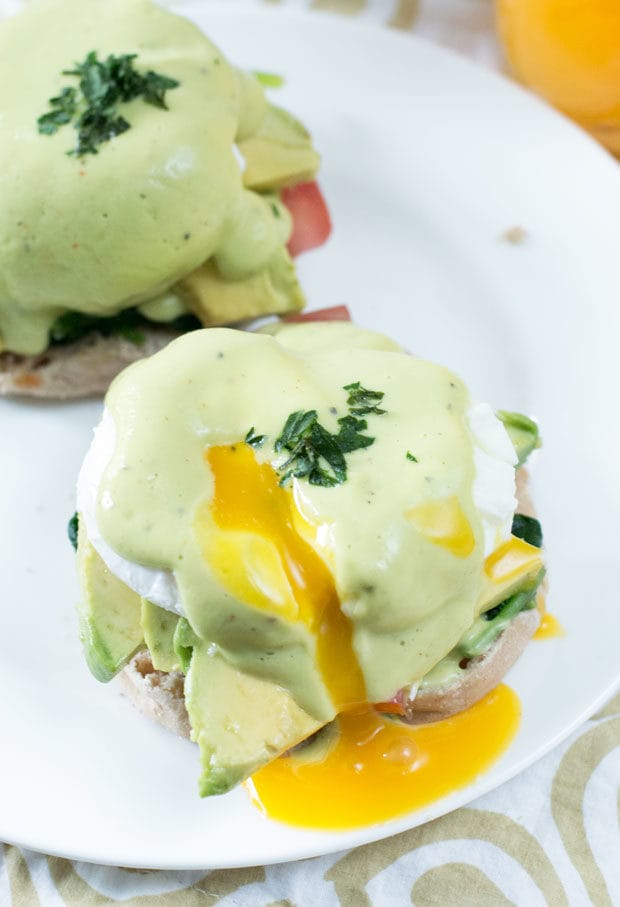 The avocado hollandaise comes out perfect, every single time. All from the blender or food processor. It's magic people. Pure. Magic.
As we start heading into winter, you need all the lightened up breakfast ideas you can find. I can already feel the holiday weight gain on my hips…
Preemptive dieting, for the win.