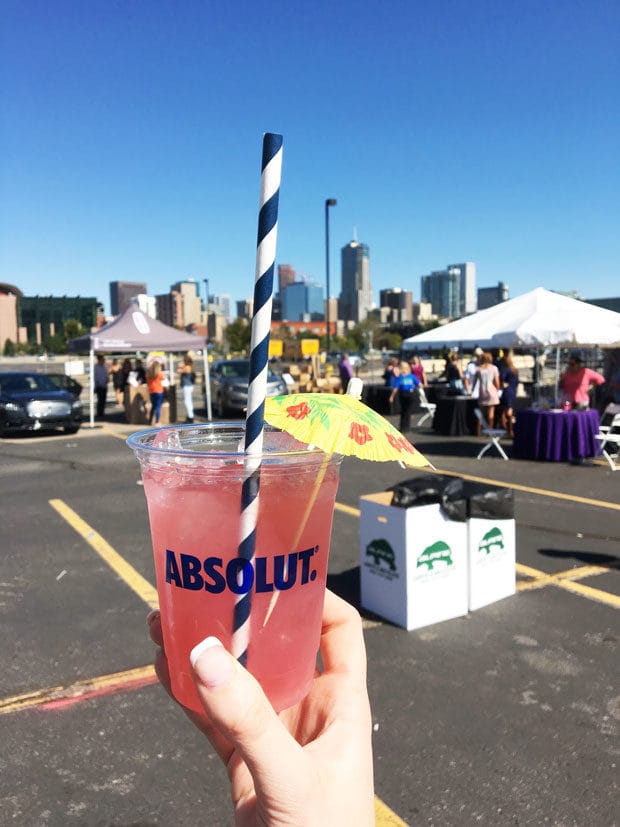 It's hard to believe I'm sitting here writing this Denver Food + Wine 2016 recap right now. It all went by way too fast! If you follow me on Instagram and Snapchat (@megbassett23), you saw the massive amounts of everything I ate and drank over a two day period.
Yes, I know I shared this photo this week already, but I love it too much not to share again. I mean a cocktail, blue skies and the Denver skyline – COME. ON.
I have no idea where I fit it all, but this is the level of consumption that I train all year for, people.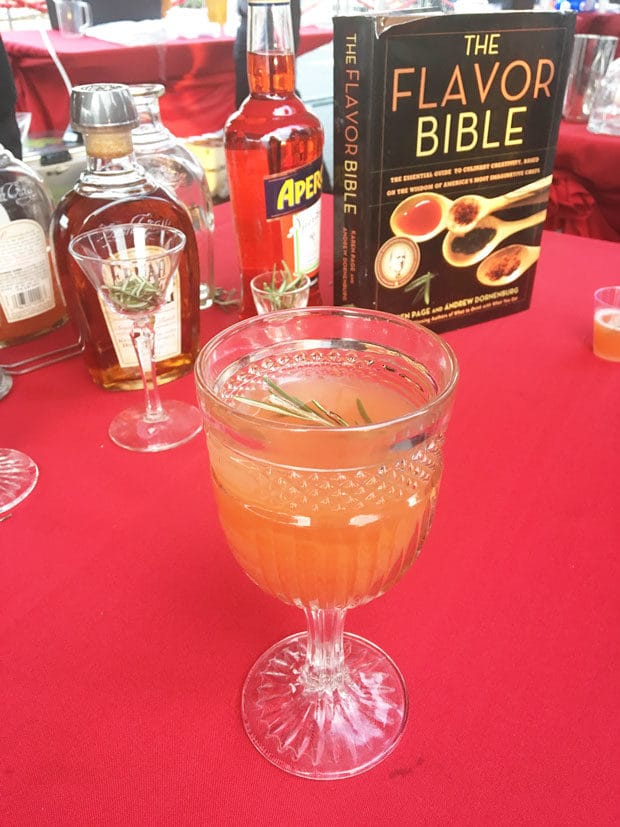 It all started out with the Shakedown cocktail competition on Friday night. You all know how much I love my cocktails, so this was SO my jam. So many of my favorite bars and restaurants were there, pumping out amazing drinks and treats all night long.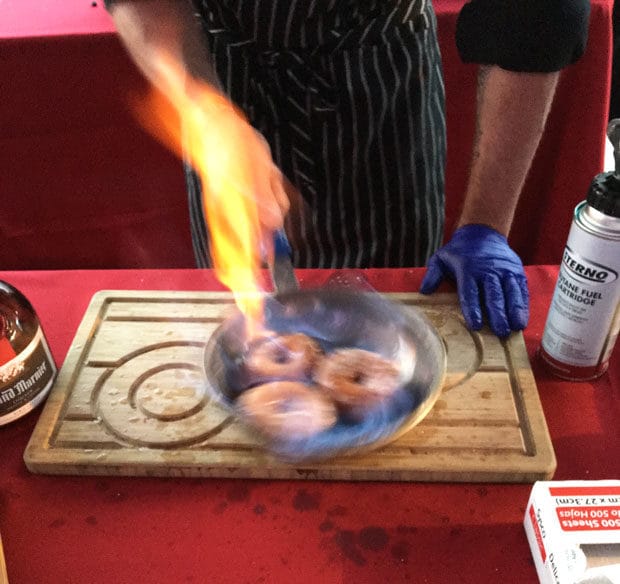 The highlight of the night was the flaming doughnut from Habit Doughnut Dispensary… A delicious doughnut, lit on fire with whiskey. It was served piping hot and basically melted in your mouth the moment you took a bite. It doesn't get much better than doughnuts and whiskey, am I right?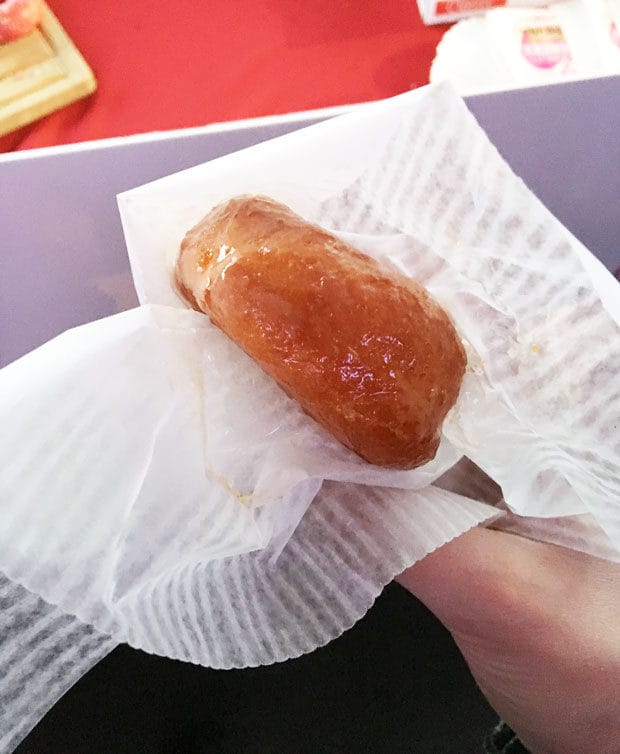 Apparently I was on a dessert kick that night, because my other favorite bite was the Brown Butter Eclairs with Salted Caramel Bavarian cream from Williams & Graham. I wanted to down about 20 of them, but I figured that would be pretty selfish.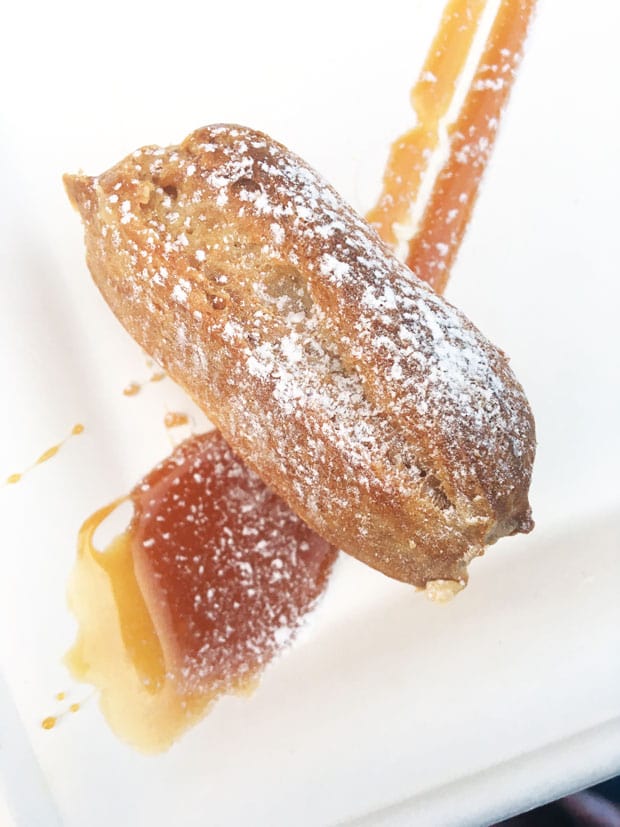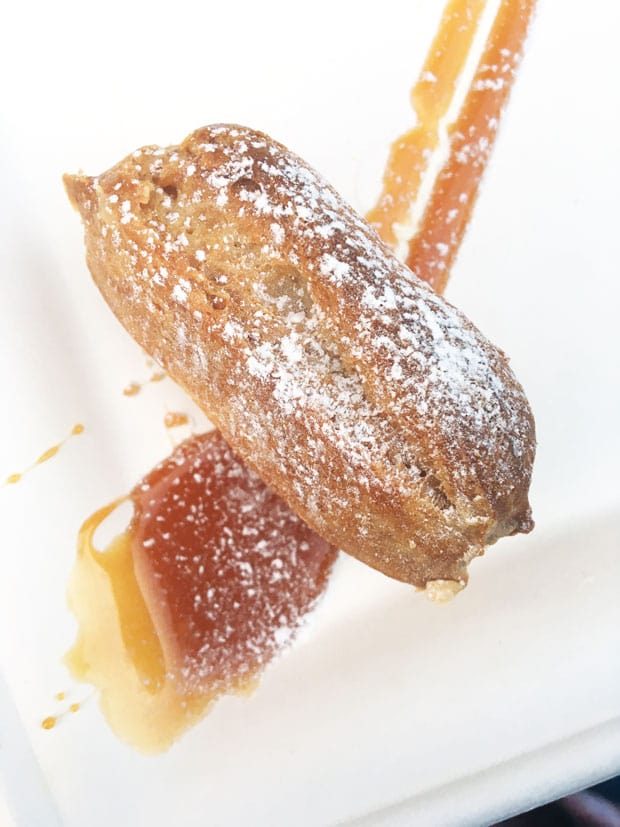 Especially after downing this massive short rib dish…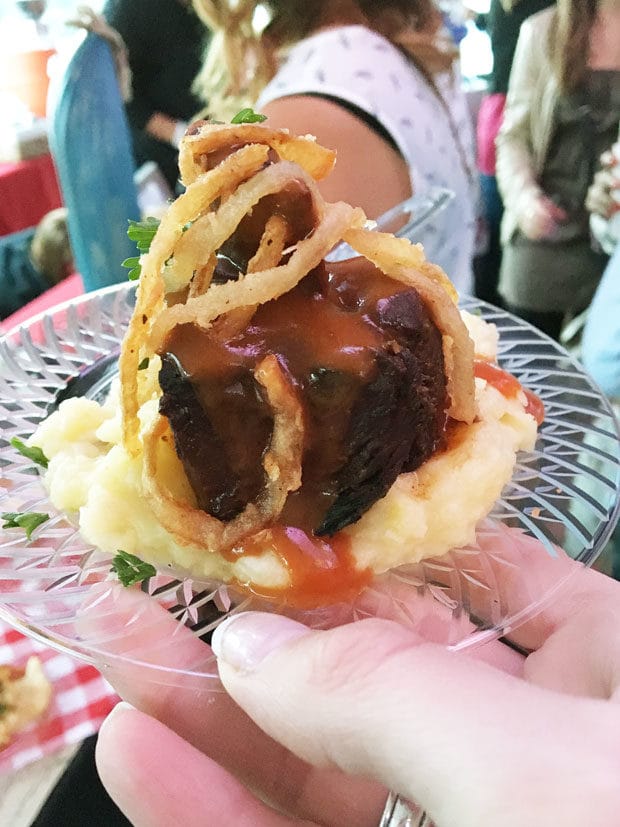 Not to mention this fried chicken bite with pimento cheese…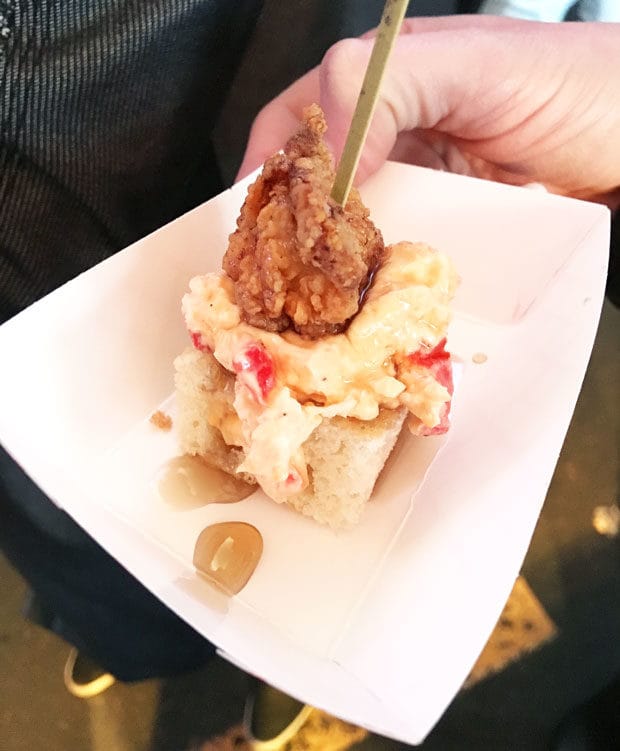 My favorite sip of the night, you ask? Irishman's Delight, because I'm a whiskey girl at heart.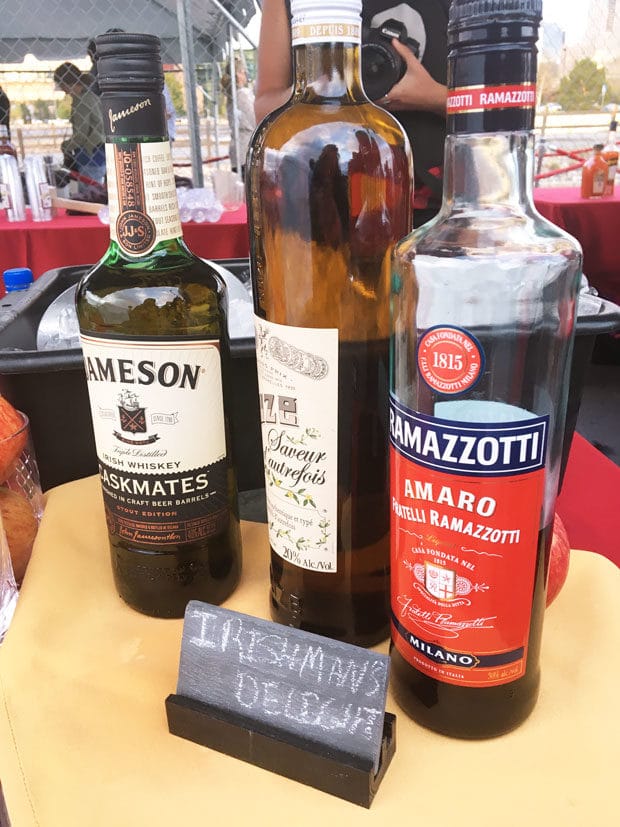 Then it was onto the main event on Saturday.
You all know how much I gush about the Denver Food + Wine Grand Tasting every year. It's honestly one of my favorite foodie events in Denver. I mean, a round up of 40 restaurants and over 700 wine and spirits?? Yea, it doesn't get much better than that.
It's one of my opportunities to check out some of my favorite restaurants, stumble upon some new ones, and try wines and spirits that I've never heard of before. This year there were way too many highlights to count but I'm gonna break down my absolute favorites.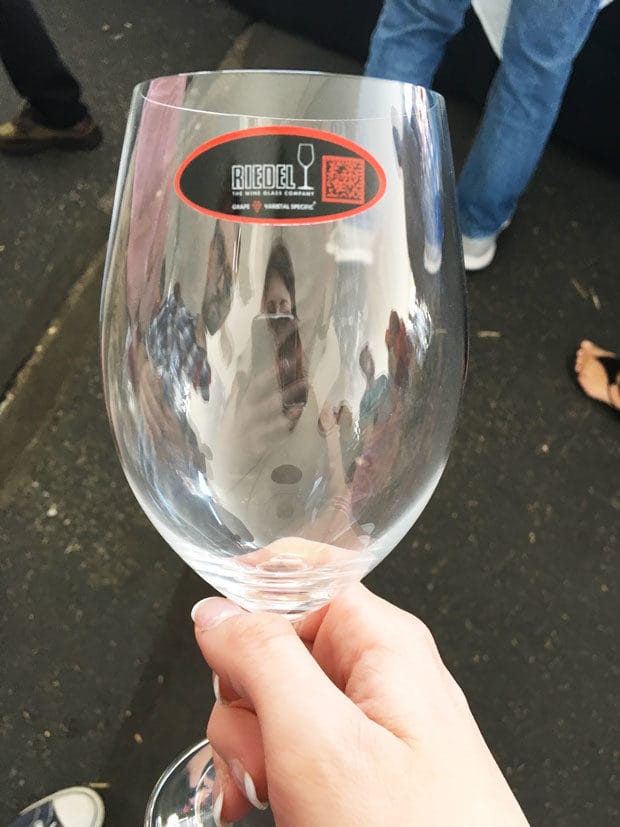 Getting hooked up with a Riedel glass? Classy AF and I'll take it.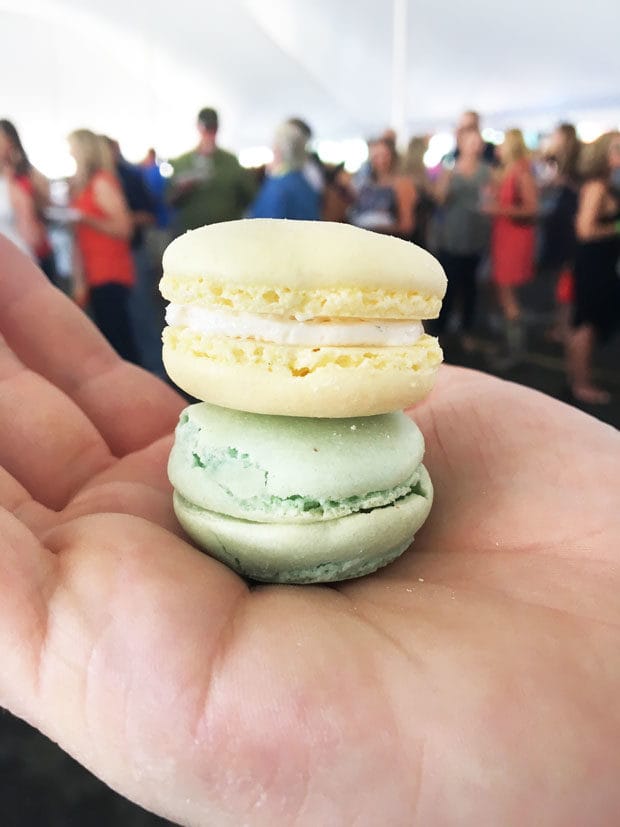 The Noshery hit my sweet tooth hard with vanilla and ROOT BEER macarons. Seriously, root beer. *swoon*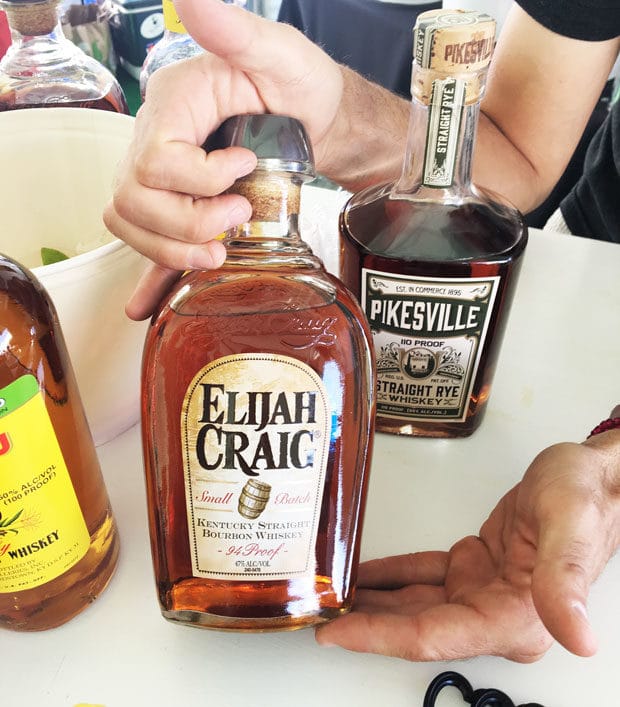 Never tried Elijah Craig or Evan Williams before and I just found my new favorite bourbons. The Elijah Craig Small Batch and Evan Williams Single Barrel are a MUST TRY for any bourbon lover out there.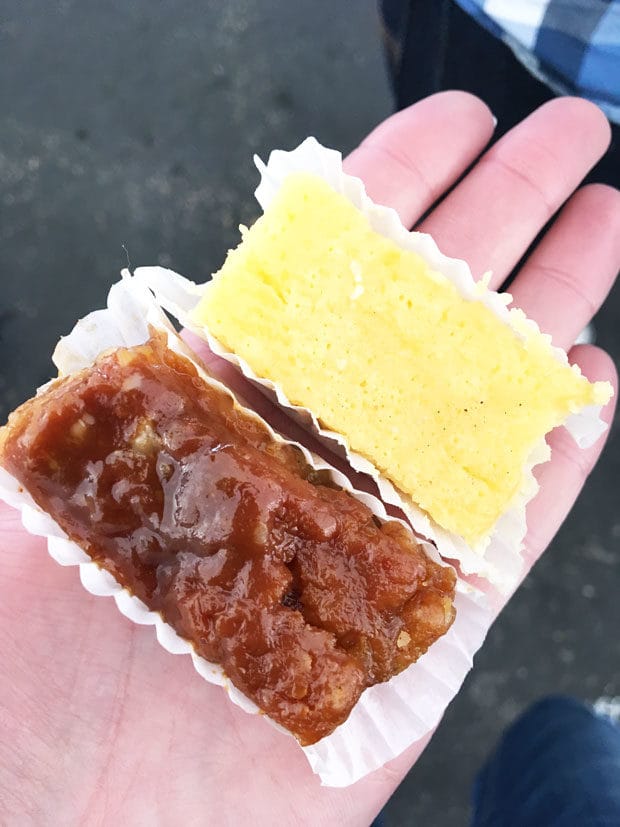 La Patisserie Française had everyone melting with their caramel apple pie and key lime cheesecake bites.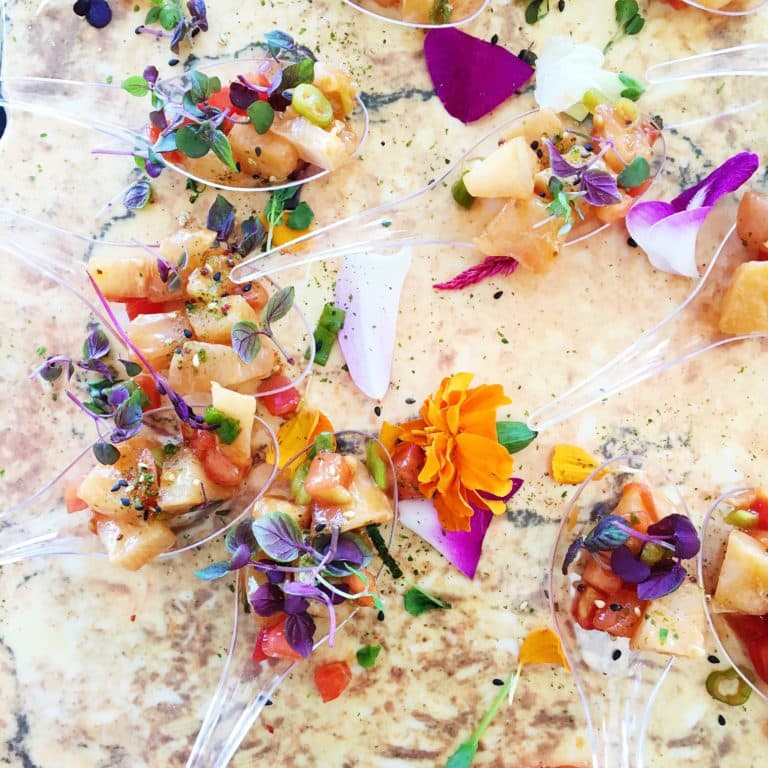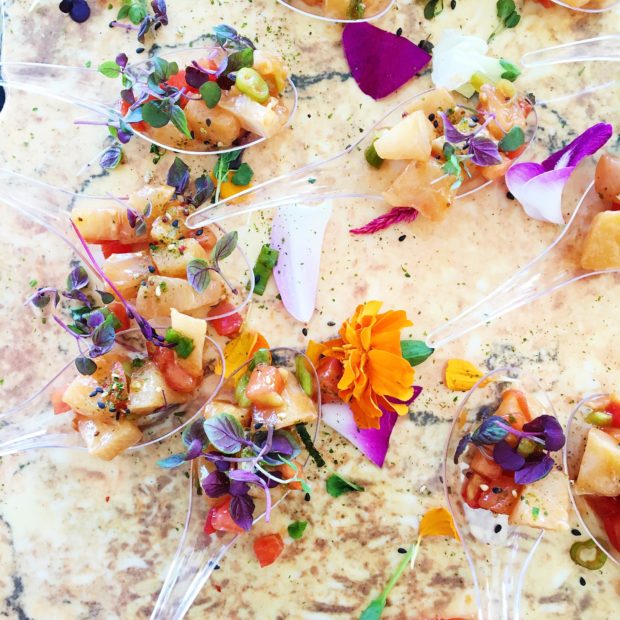 Not to mention the art that River & Woods put out… THAT COLOR THO.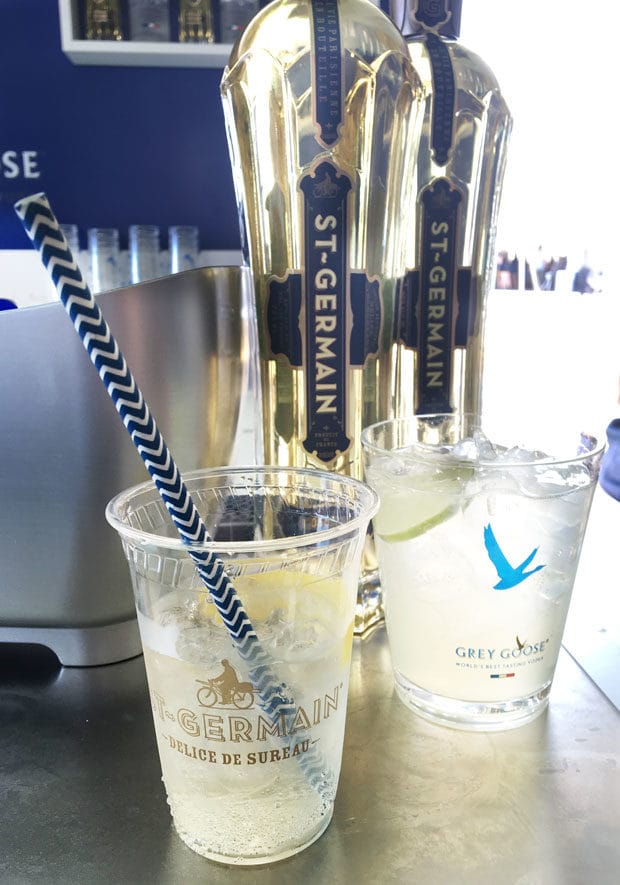 Then being transported to the French Riviera with Grey Goose and St. Germain… pinch me already.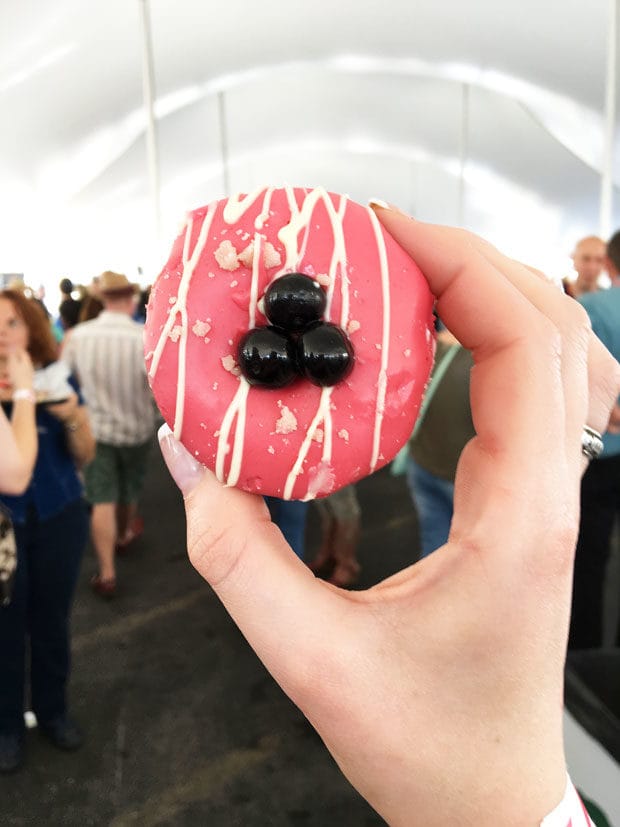 Another stop for Habit Doughnut Dispensary… because doughnuts.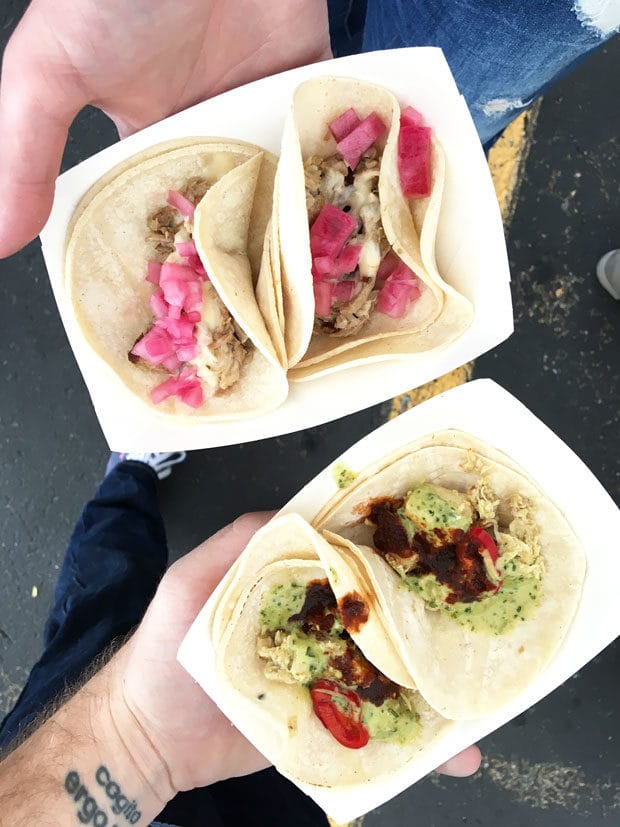 My favorite bite of the day was hands down this confit chicken thigh taco with chimichurri, molcajete salsa and pickled fresno from Degree Restaurant. Degree Restaurant wasn't on my radar before but they sure as heck are now.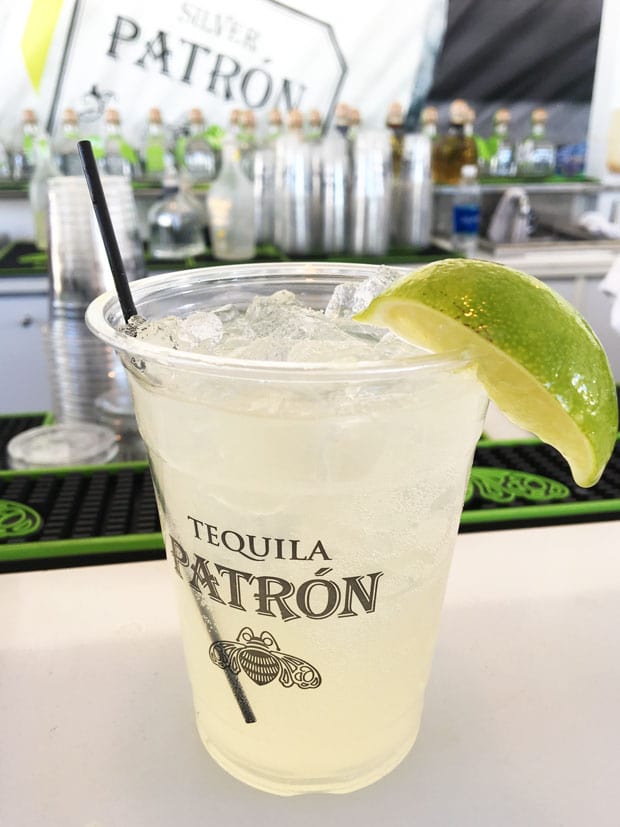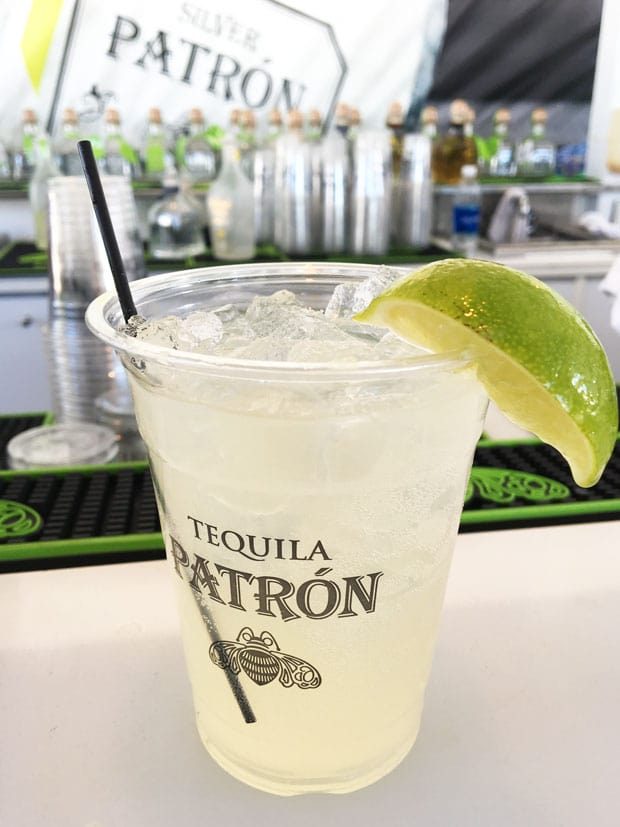 My favorite sip of the day (aside from the bourbon) was Patron's mango margarita. Talk about a cocktail that tastes delish and will knock you on your butt.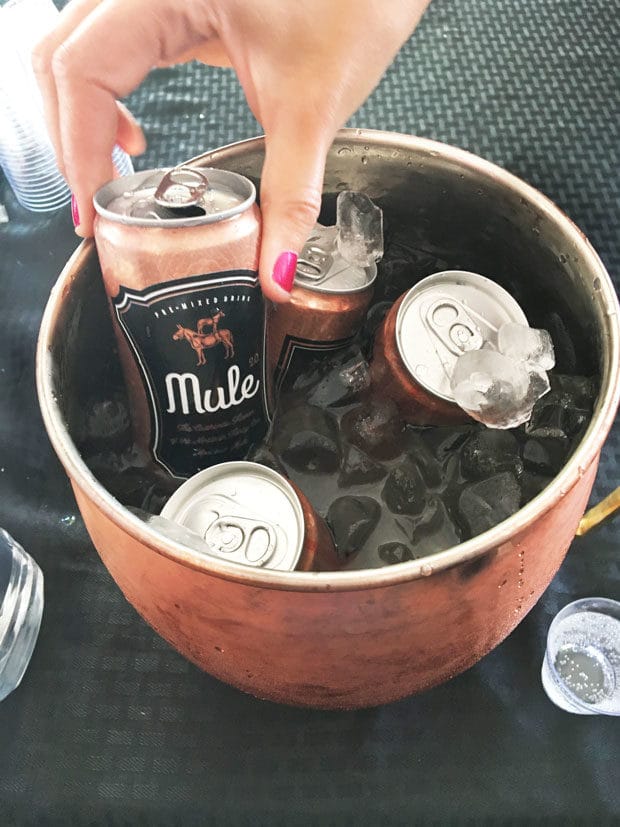 By the way, Moscow mules in a can is a thing and it surprisingly tastes freaking AWESOME.
If you are in Denver, mark off the week after Labor Day next year to get in on this INSANE foodie week of events! And if you aren't in Denver, isn't it about time you planned a trip out here? I'm just sayin'…