Please note this post contains affiliate links.
This Bourbon Peach BBQ Sauce is a lip-smackin' combo of sweet peaches and bourbon bbq sauce! Use it on everything from chicken to pork to burgers and more.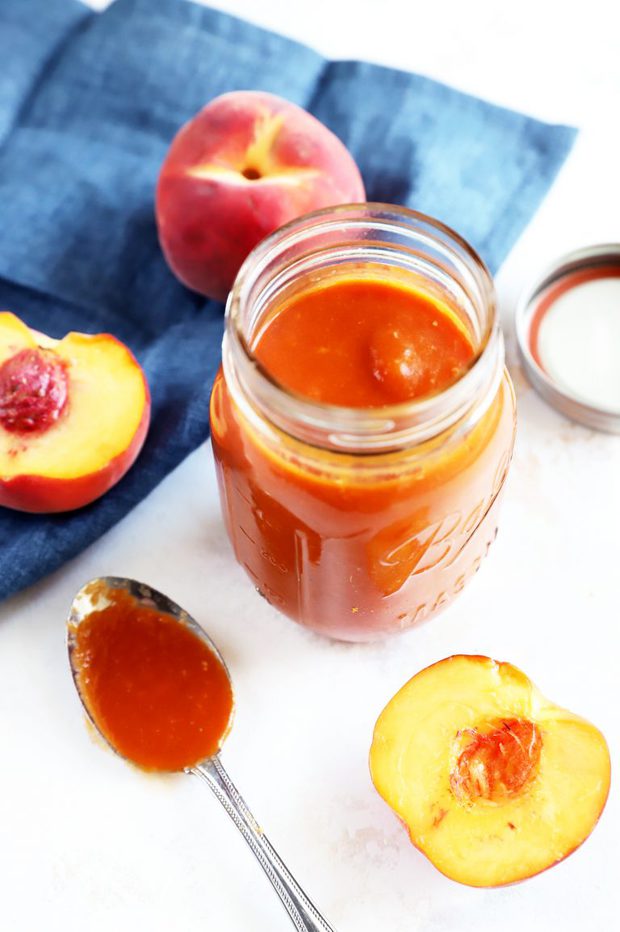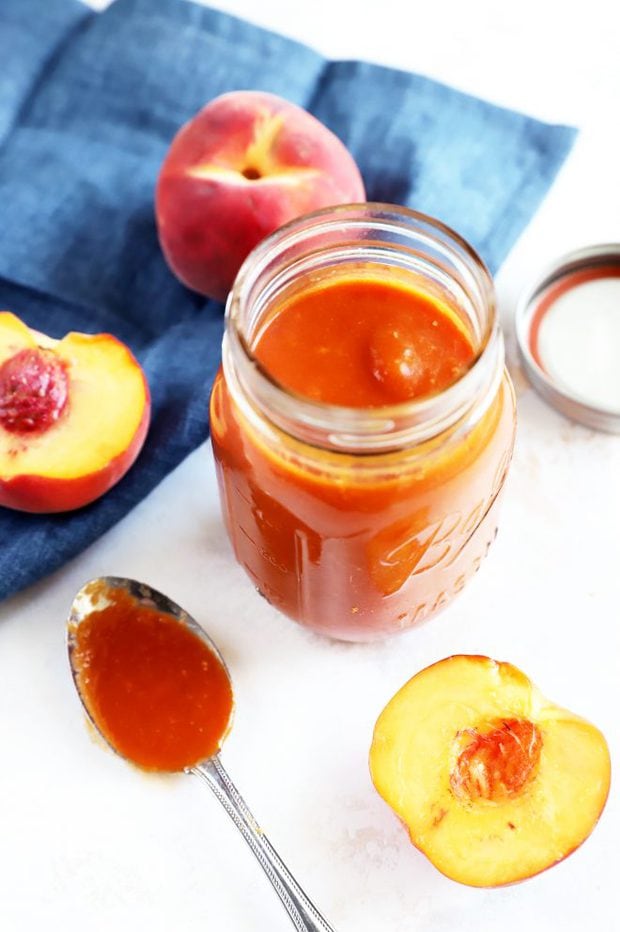 Say hello to the new one-two punch of flavor coming straight for your taste buds!
This summer, I've been craving BBQ. Usually, I love it but it's not something that I necessarily CRAVE, you know?
Apparently baby boy is gonna be a BBQ fiend, because I can't get enough of the stuff. I am always wishing for pulled pork sammies, ribs, and even basic grilled BBQ chicken.

a Cake 'n Knife favorite:
Usually I am buying BBQ sauce, as you well know, but this year, I decided to try my hand at making my own and taking advantage of the end of peach season (before pumpkin mania sets in next week!).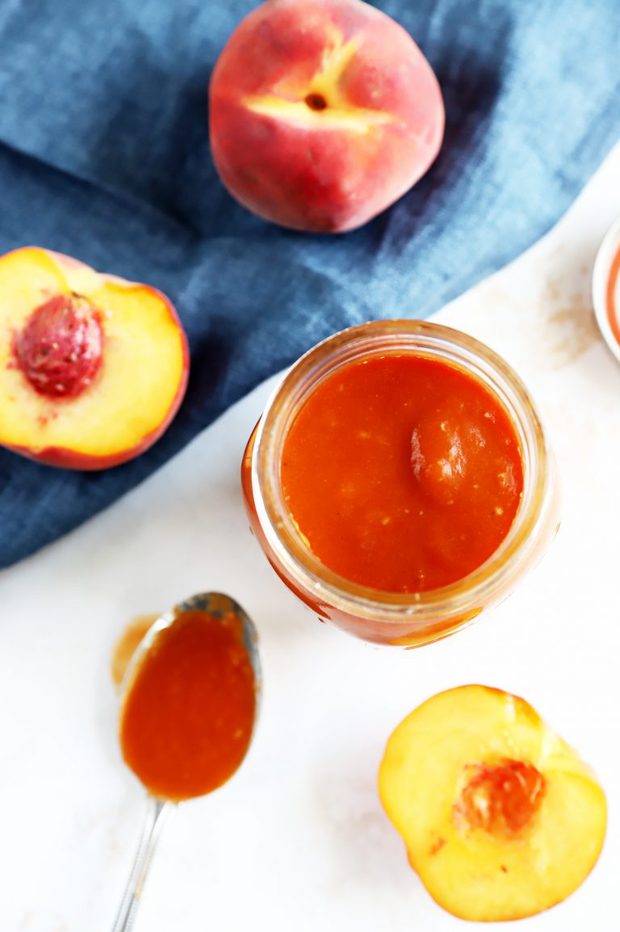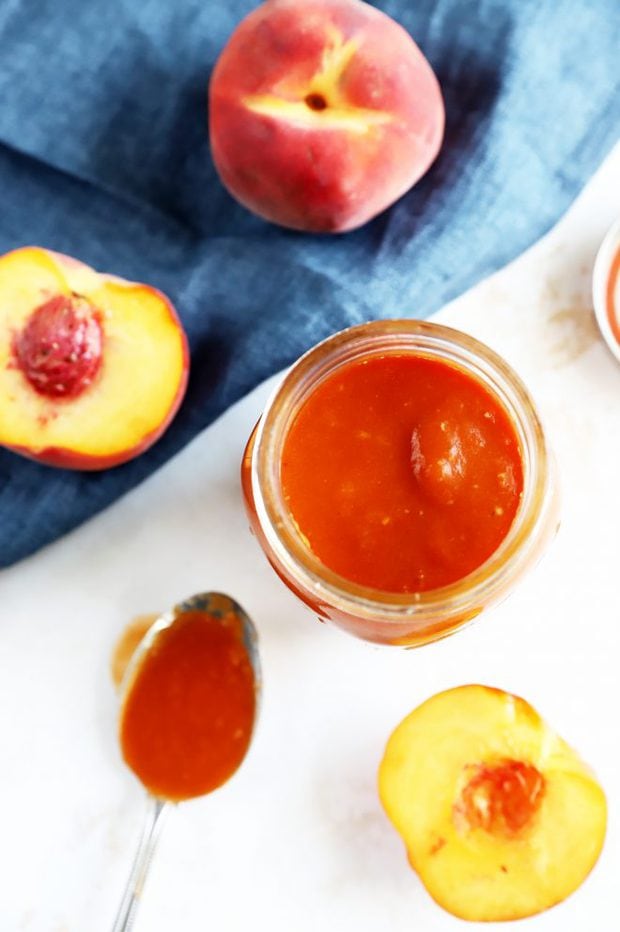 Yes, I've already started putting up fall decorations… DON'T JUDGE ME. It's been a tough year!
This bourbon peach bbq sauce is packed with flavor and it is SO SIMPLE to make. You can whip it up all in one saucepan and then all you do is blend it up!
I love to keep this peach BBQ sauce in mason jars (plus you can give away smaller jars to friends and family if you want to share!).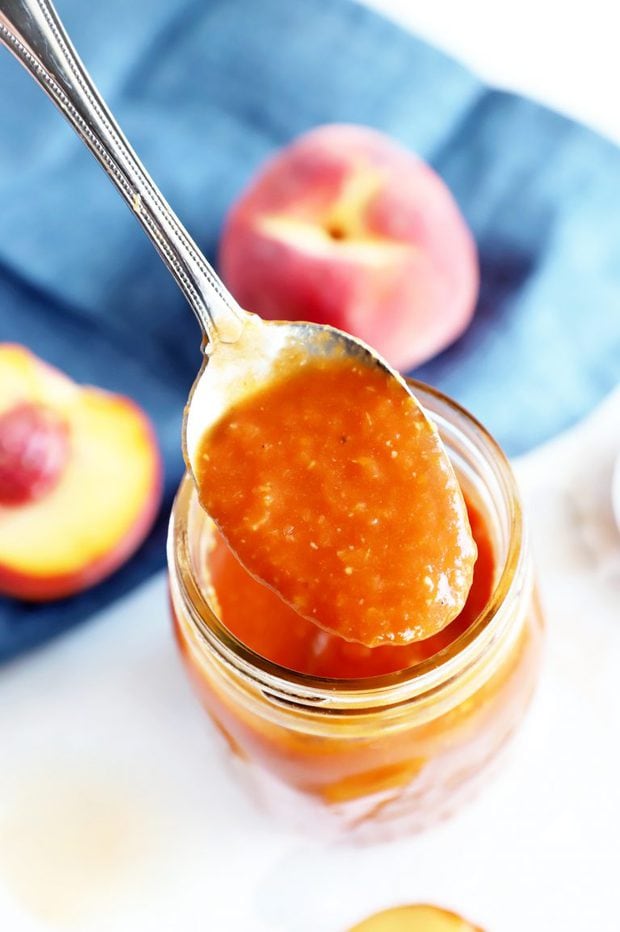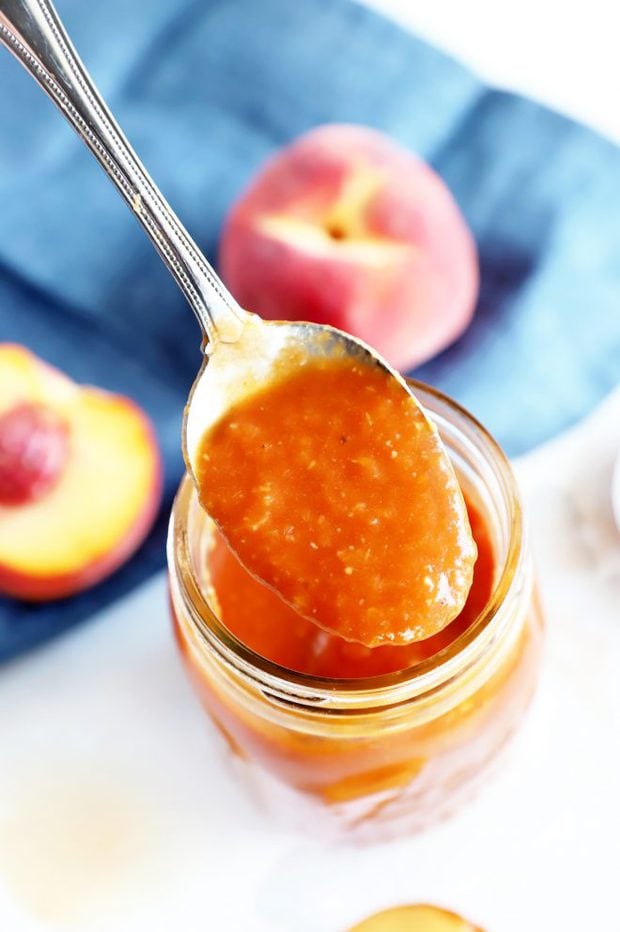 this recipe's must-haves
The whole recipe is cooked up in a saucepan and all you need is a wooden spoon to stir it together.
Finally, you'll need an immersion blender to blend it until it's nice and smooth. You can also pour the mixture into a blender or Vitamix to blend it together!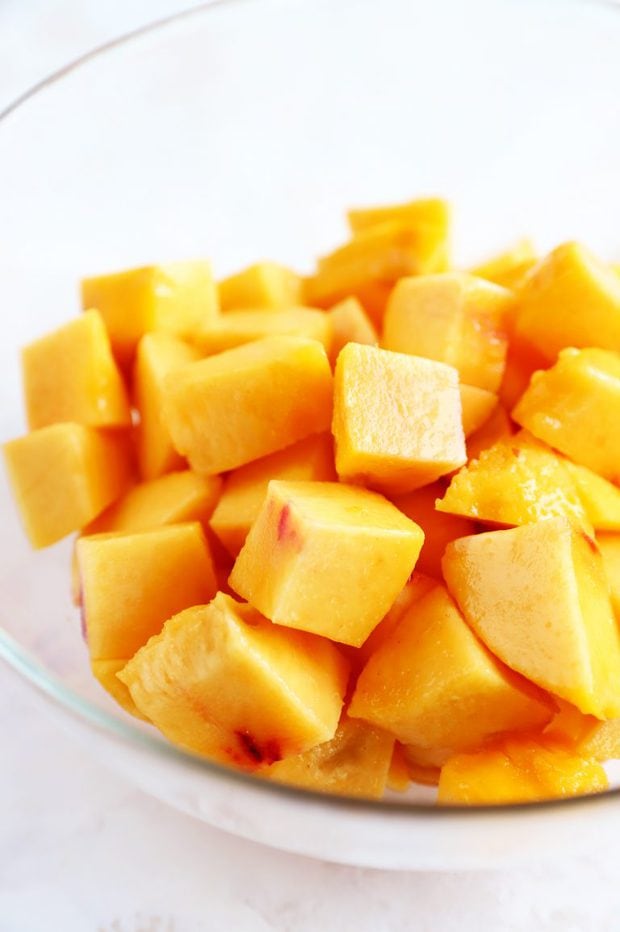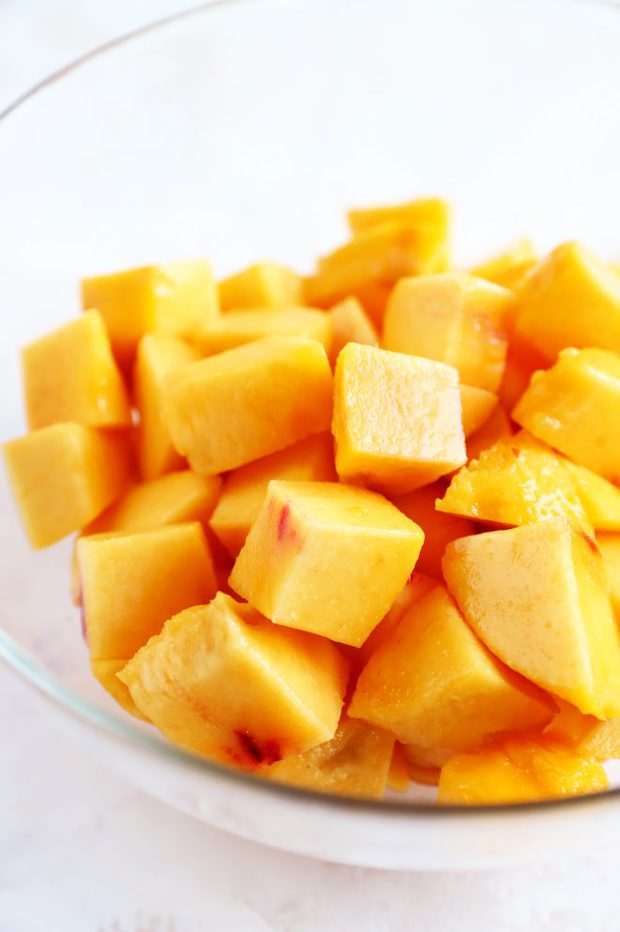 let's make yummy bourbon peach BBQ sauce!
Cook It All Up
First, start by cooking up the onion, garlic, and peaches until they are softened a little bit. Reduce heat to low and add all the remaining ingredients, stirring to combine it well.
Now just let it simmer for about 5 minutes until the mixture is thickened just a bit.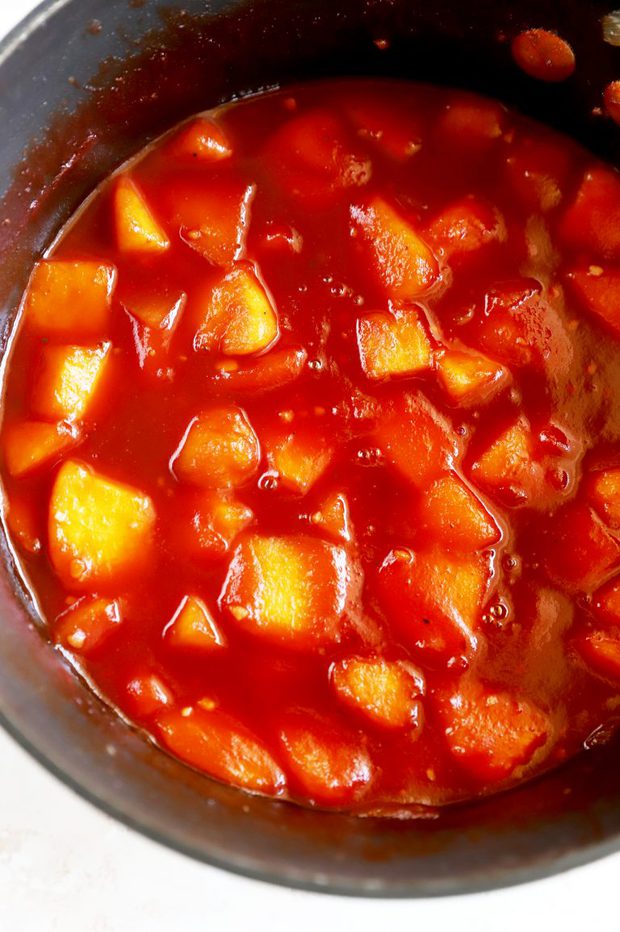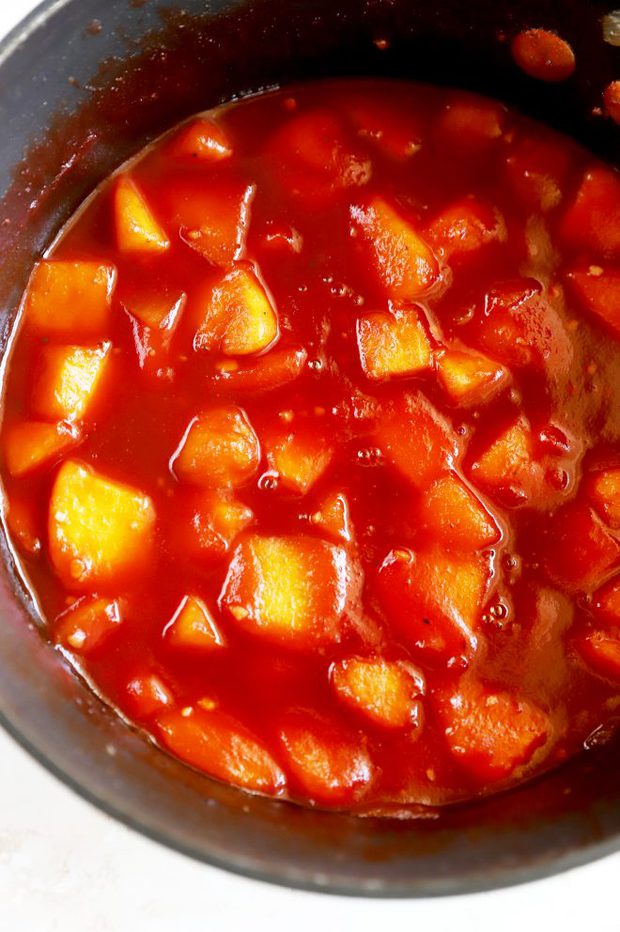 Blend
Once thickened slightly, use the immersion blender until the sauce is smooth. You can also pour it into a blender to blend if that's what you happen to have on hand!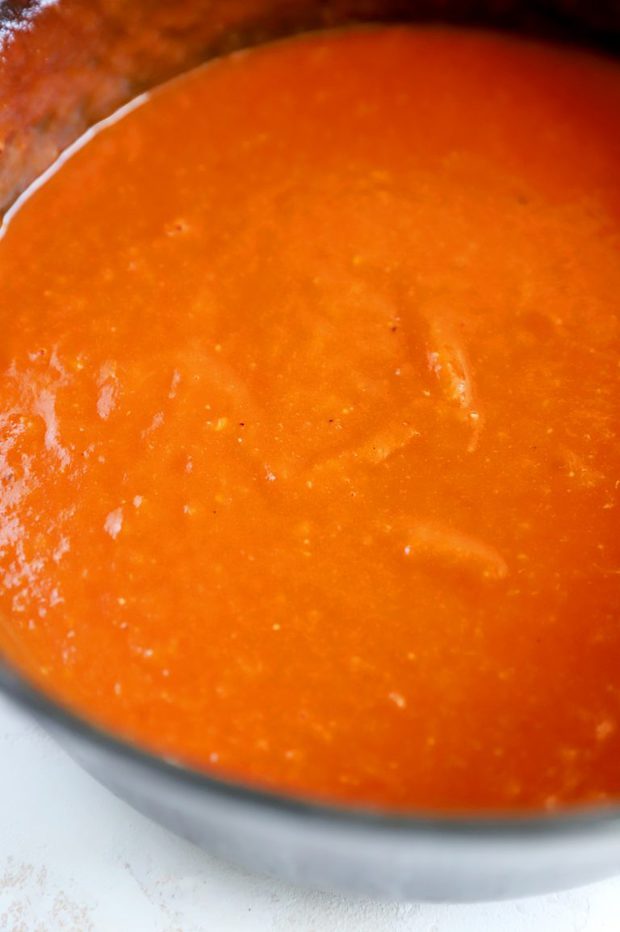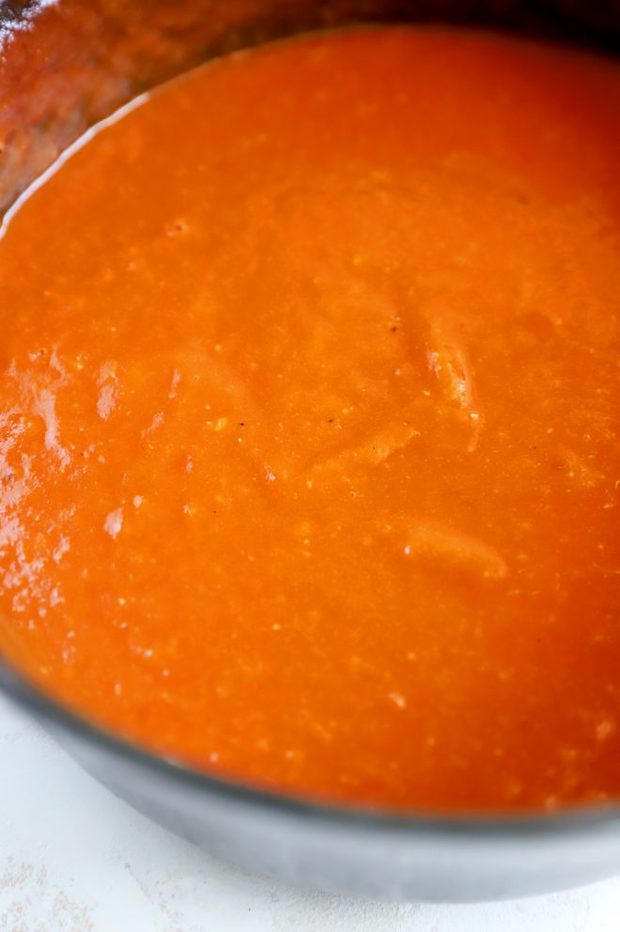 Need some more inspiration for BBQ this week? Check out my BBQ recipes page!
can I use frozen peaches?
You can definitely use frozen peaches if you are making this when peaches aren't in season! Just make sure they don't have any sugar added and that they are peeled. Simply thaw them out before chopping and let them drain before adding them to the pan.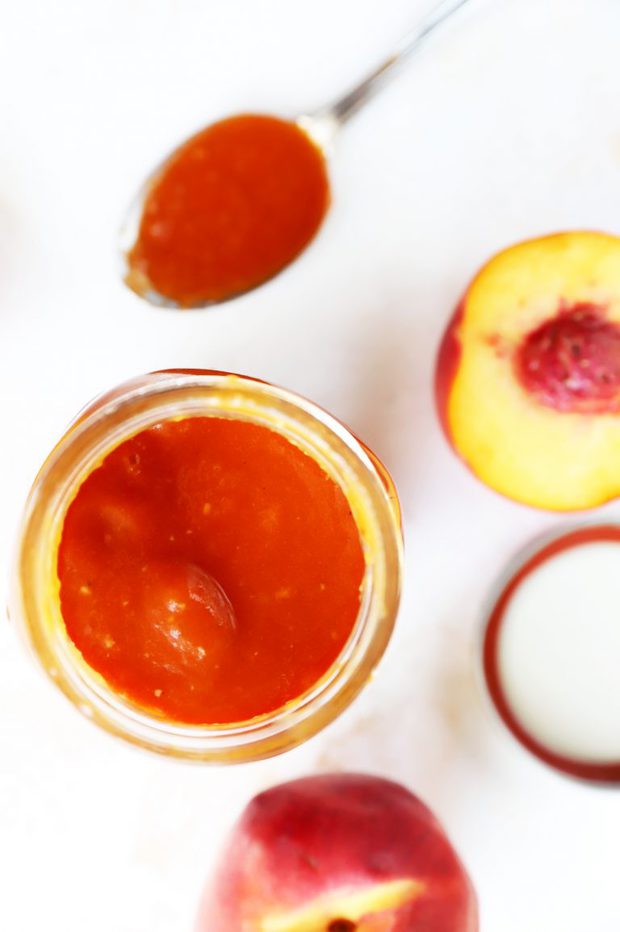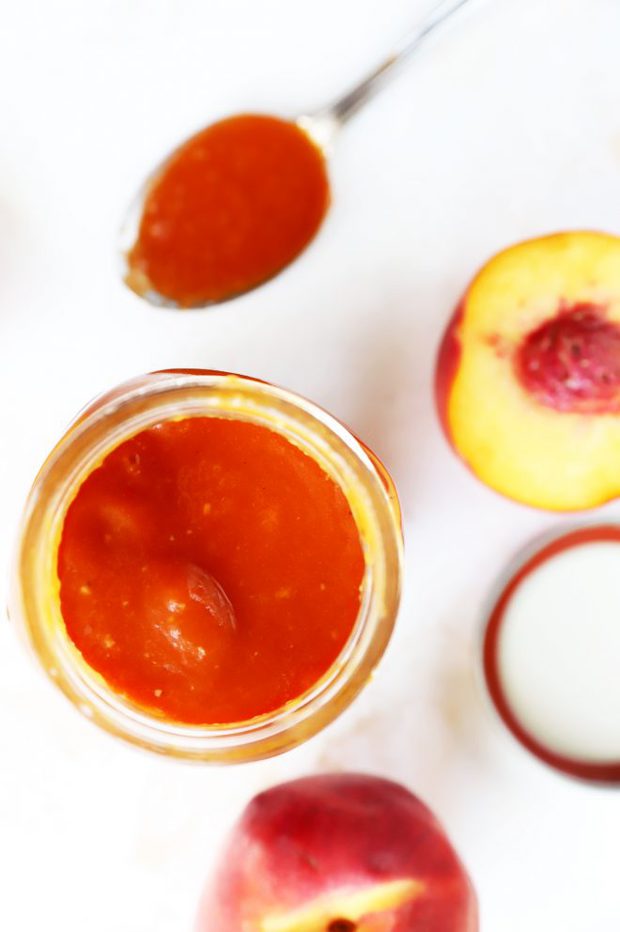 can I use canned peaches?
I recommend using frozen or fresh peaches because canned peaches are soaked in a sweet liquid. Even when you drain it, those peaches have soaked up the extra sweetness. This ends up making the sauce way too sweet overall! So I say skip the canned and go for fresh (frozen peaches in a pinch).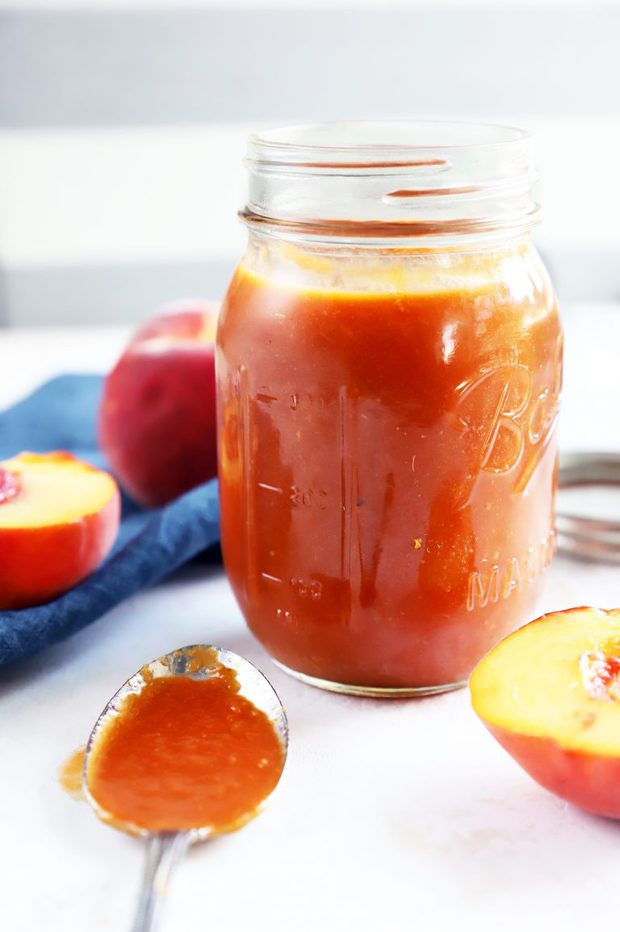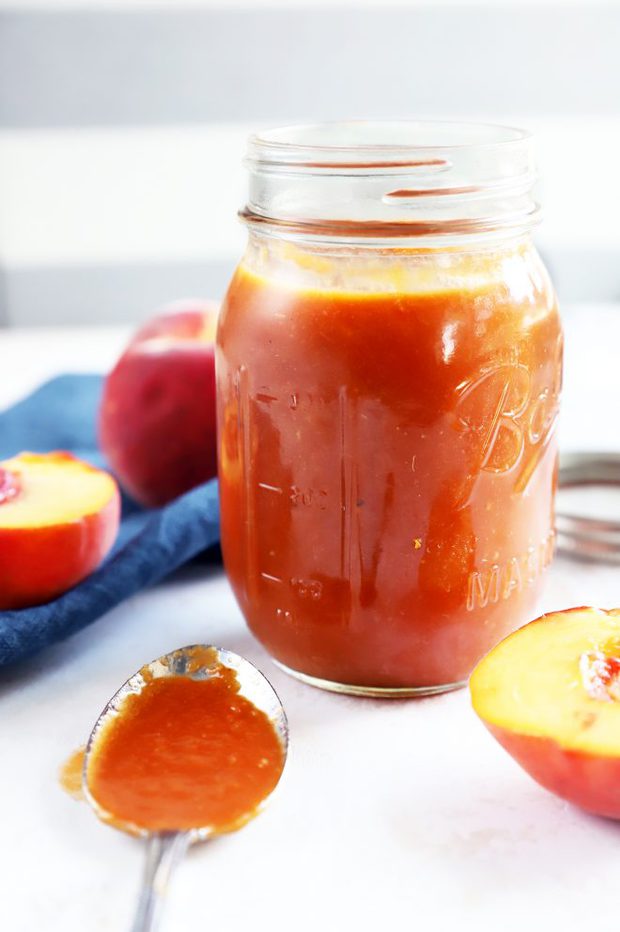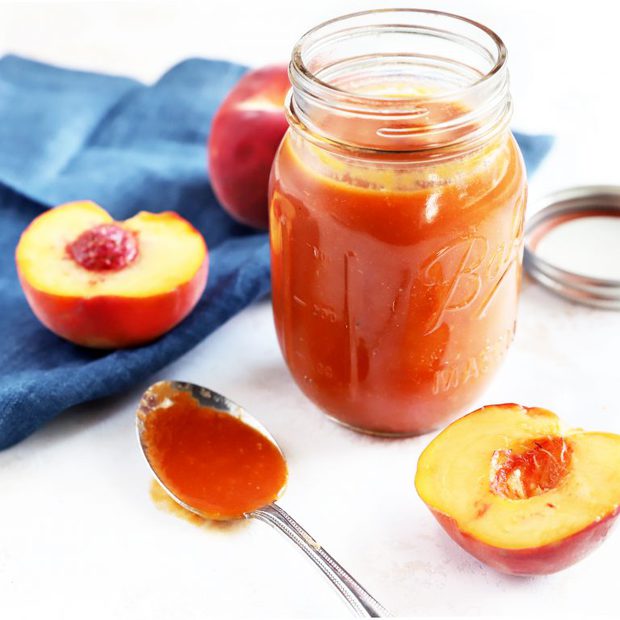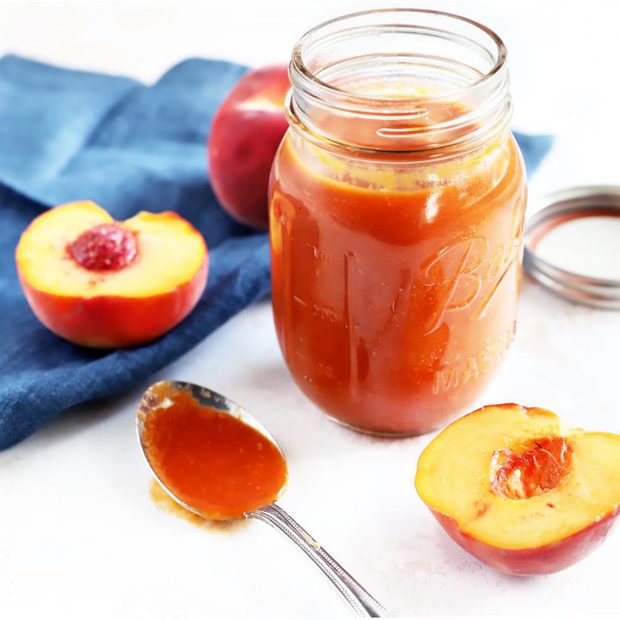 Bourbon Peach BBQ Sauce
Yield:
Makes about 1 quart
Sweet, tangy, and a little boozy, this bourbon peach bbq sauce is the perfect summer sauce!
Ingredients
2 tsp extra virgin olive oil
1/4 cup diced yellow onion
3 cloves garlic, minced
3 fresh peaches, peeled and chopped
1 cup tomato sauce
1/4 cup apple cider vinegar
1/4 cup bourbon
1/4 cup packed brown sugar
1/4 cup honey
2 Tbsp Worcestershire sauce
1/2 tsp kosher salt
1/8 tsp cayenne pepper
Instructions
Heat oil in a medium saucepan over medium heat. Once hot, add onion and cook until softened, stirring occasionally, about 5 minutes. Stir in garlic and peaches, cooking for another 2 minutes.
Reduce heat to low and add remaining ingredients, stirring well to combine. Bring to a simmer and cook for 5 minutes, until the mixture is thickened slightly.
Remove from heat. Use an immersion blender to blend the mixture until smooth. You can also pour it into a blender and blend until smooth, if needed.
Recommended Products
As an Amazon Associate and member of other affiliate programs, I earn from qualifying purchases.