Boozy Chili Hot Chocolate is a luxurious blend of chili, chocolate and booze that brings warmth to even the coldest of nights. You'll never use hot chocolate mix again once you've tasted this homemade deliciousness.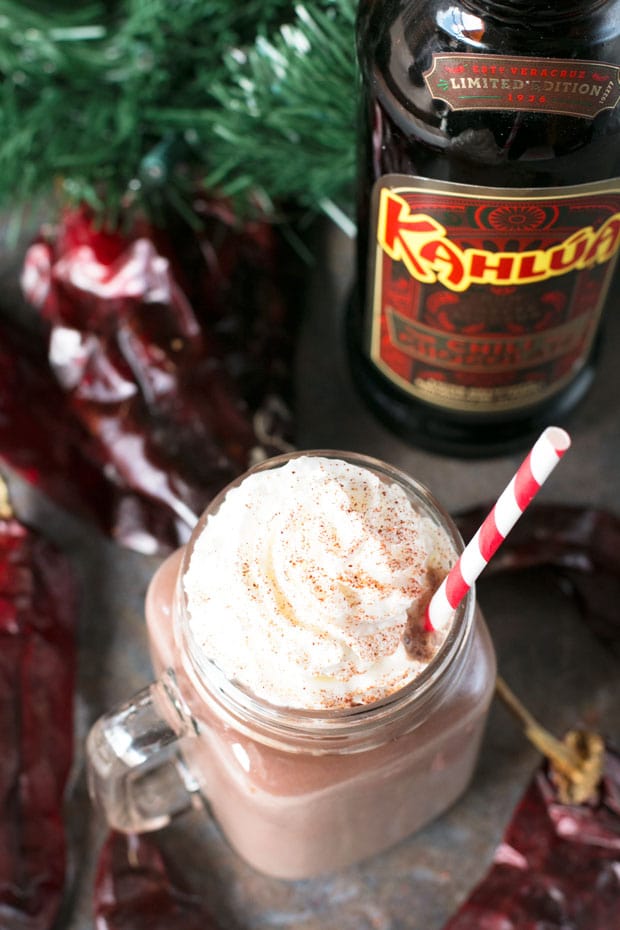 Merry Christmas Eve everyone! I had to squeeze in one more recipe before I head out for all the Christmas festivities, especially when it's a delicious hot chocolate cocktail filled with all sorts of homemade goodness.
Homemade hot chocolate is a weakness of mine. Usually I make a big crockpot full of it, but this year I opted for making a few different variations of hot chocolate (like this one or this one) to break up the monotony of just one kind of hot chocolate every night.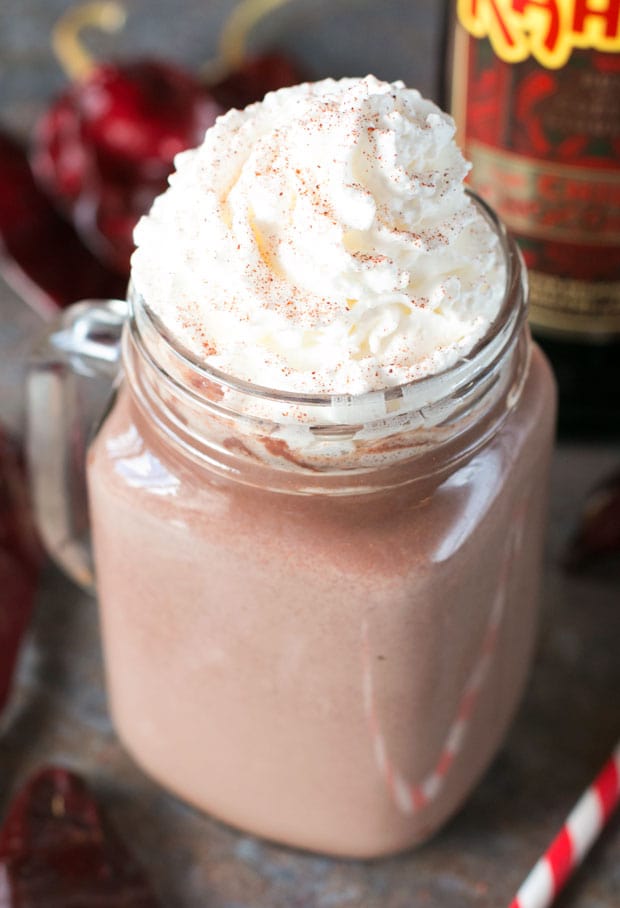 The pinnacle of all the hot chocolates I've busted out this season has to be this one.
I'm a sucker for a chili and chocolate combination. The bit of spice with the rich dark chocolate sets my taste buds on fire with pure happiness.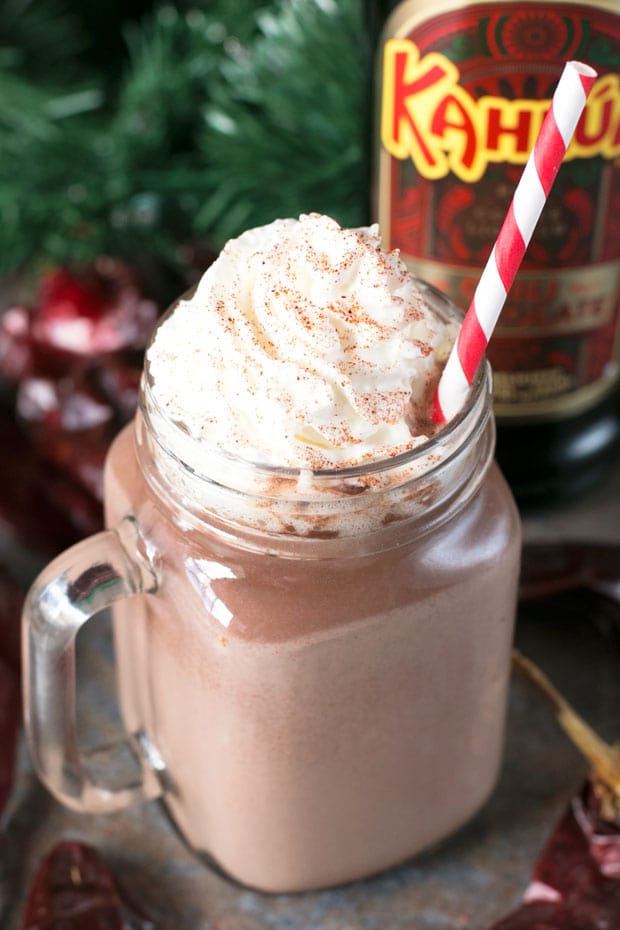 Making homemade hot chocolate on the stove, or even in the crockpot, is miles better than any hot cocoa mix you can pick up at the store.
It's luxurious, a little spicy, and most importantly the two different types of booze inside will warm you up even more than the actual warmth of the hot chocolate itself.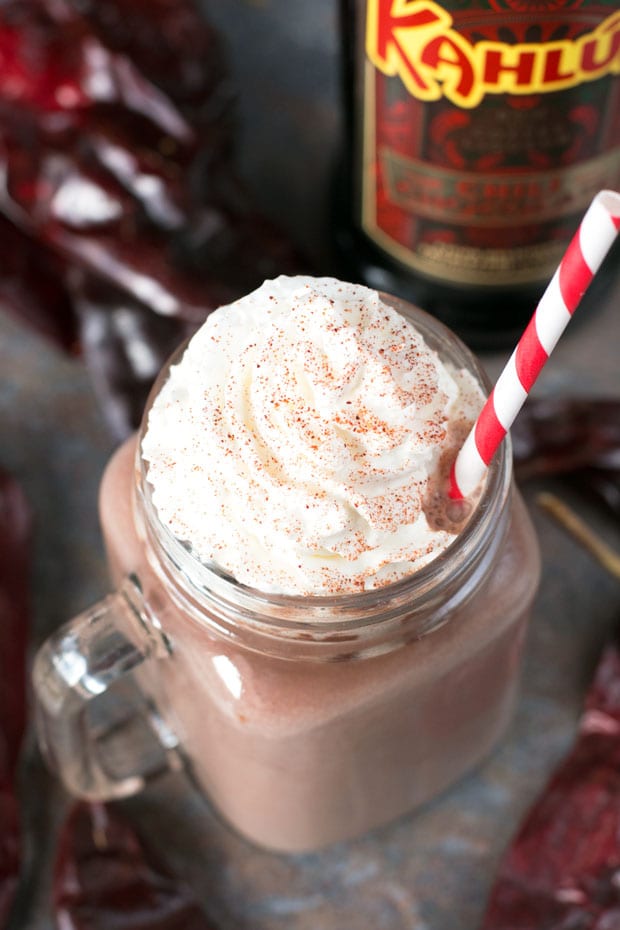 Plus there's something about make it from scratch that gives you an even bigger sense of accomplishment once it's all done.
Since this weekend is Christmas, I thought it would be a perfect time to share this drink with you as a little treat for yourself. Yes you can make it for all your family and friends if you want to… but given all the craziness, this is just the right drink to whip up when you need some time alone to just enjoy the season and some quiet.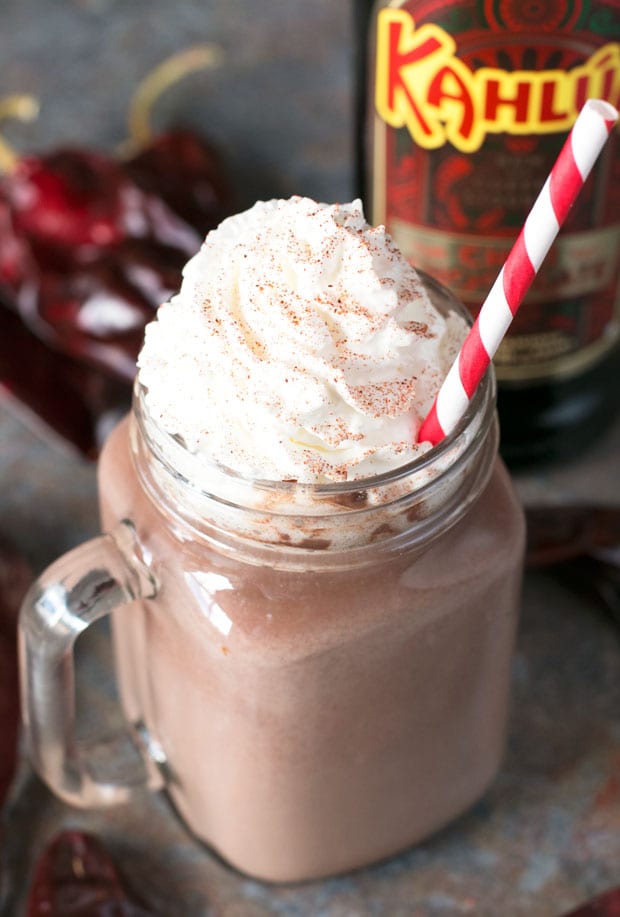 I'll be escaping with a glass by the fire, pups on either side of me (if I can convince them to stay that way for longer than two seconds). Merry Christmas, friends!
This Recipe's Must Haves
Pin this Boozy Chili Hot Chocolate recipe for later!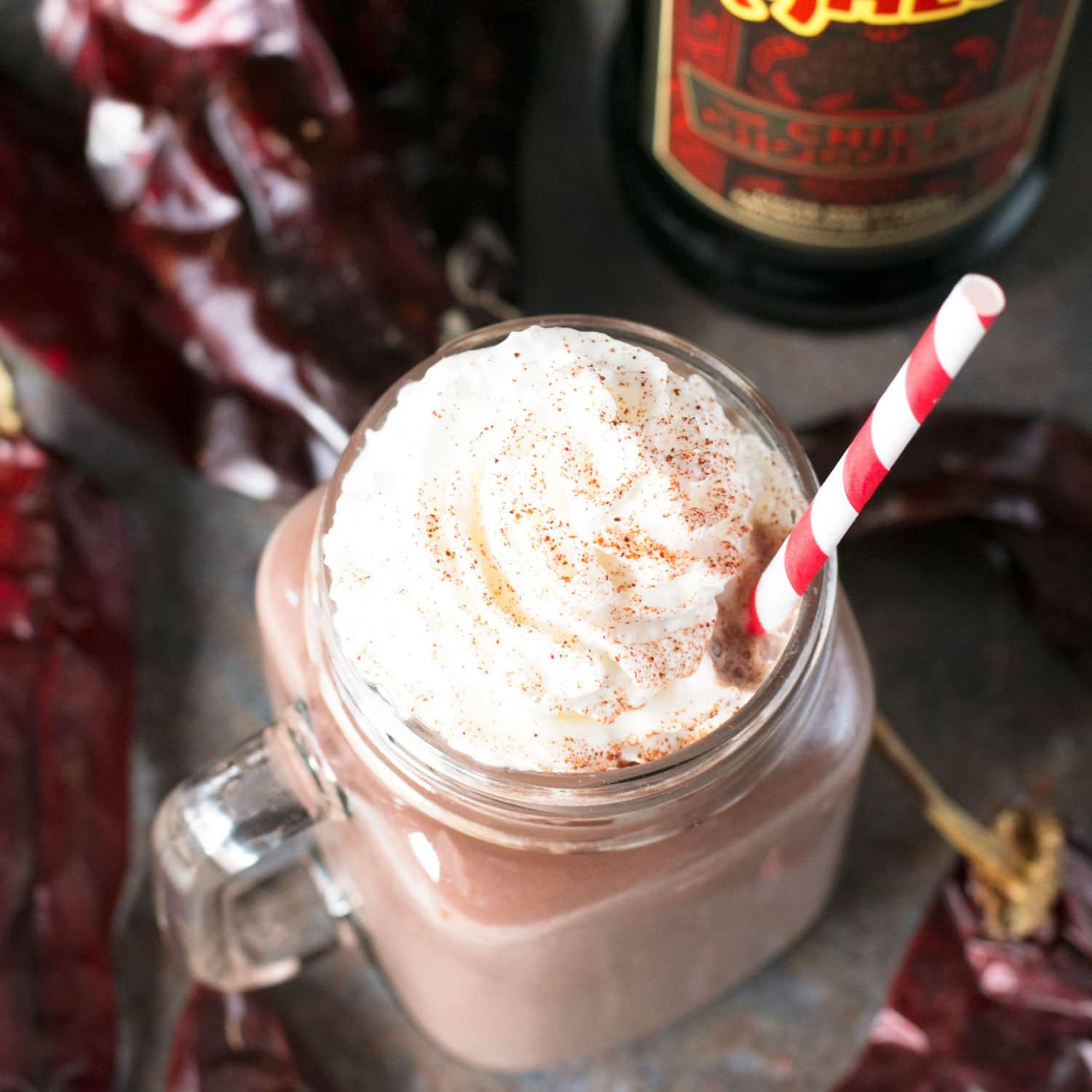 Boozy Chili Hot Chocolate
Yield:
2 large hot chocolates
The mix of booze, chili and chocolate in this homemade hot chocolate is bomb dot com!
Ingredients
5 oz dark chocolate, chopped
4 cups whole milk
1/4 cup heavy cream
3 oz vodka
4 oz chili chocolate kahlua
Garnish: chili powder, whipped cream
Instructions
In a small microwavable bowl, melt chocolate in the microwave for 30 second increments, stirring in between until melted completely.
Heat milk and heavy cream over medium heat.
Once warm, whisk in melted chocolate, vodka and kahlua. Divide between two large glasses.
Top with whipped cream and a sprinkle of chili powder.