Old-Fashioned Gingerbread Torte
Sooooooo I think I need to take a break from baking for a little while…
I have baked so many cookies, cakes, and candies in the past two weeks that my mind is literally rejecting the concept of baking at this point. I almost completely messed up this torte (which happens to be the last thing I baked for the holiday season) by adding 3/4 cup of salt instead of sugar. I have reached complete baking overload.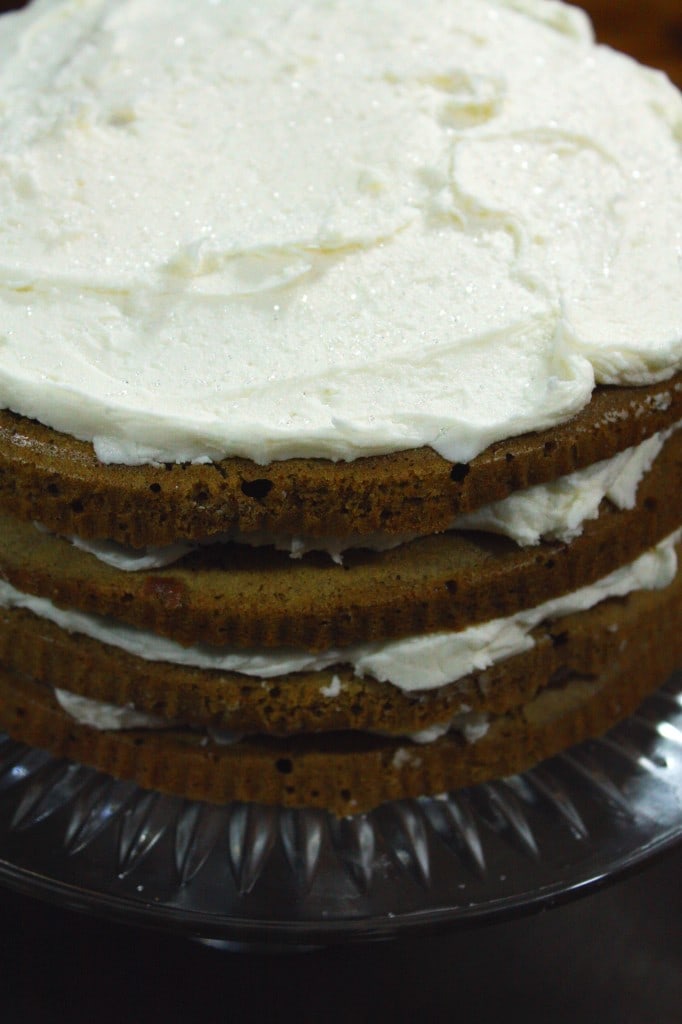 Did you have a very merry Christmas? I know I did. 🙂 It's always hard to say goodbye to the holiday season. Primarily because I have so many decorations to put away. Why is putting up the Christmas tree and all the other decorations so more fun than taking them all down? Perhaps it's due to my belly being stuffed with endless amounts of food, thus making it more difficult to lift my lazy butt off the couch.
If you are anything like me and continue holiday feasting long after the holidays are wrapped up, this cake is the PERFECT for the endless eating.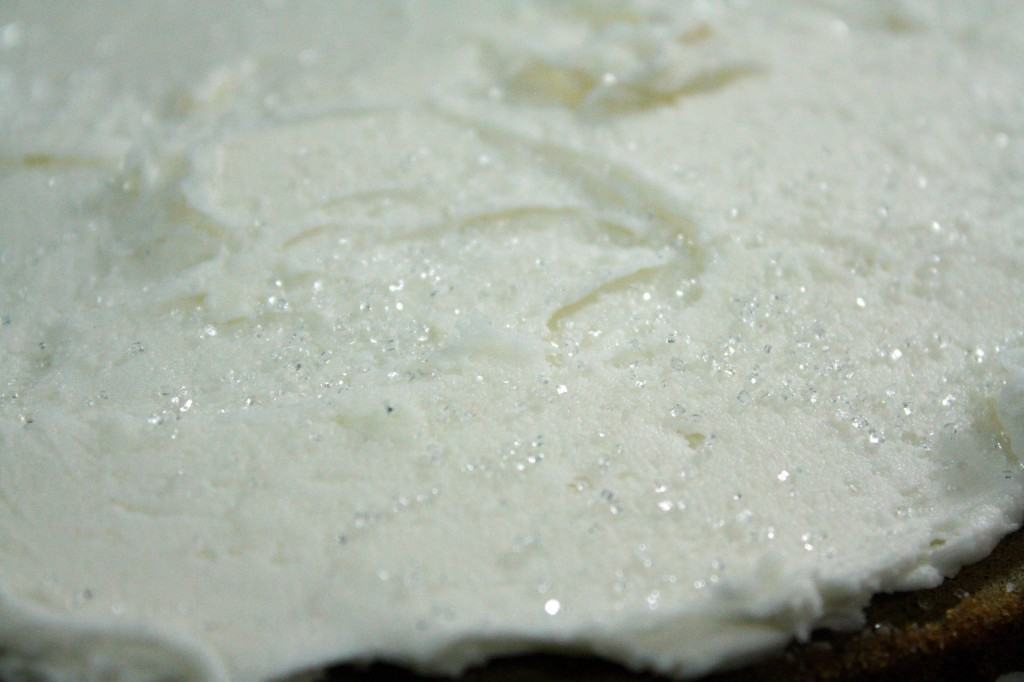 It is SO moist, SO fluffy, and SO yummy that it makes me want to cry when I am without it for too long.
So let's just keep up this whole holiday food fest through the New Year. Just so I can keep eating this cake before I get started on those resolutions for next year… Like the one where I said I would stop eating so much cake…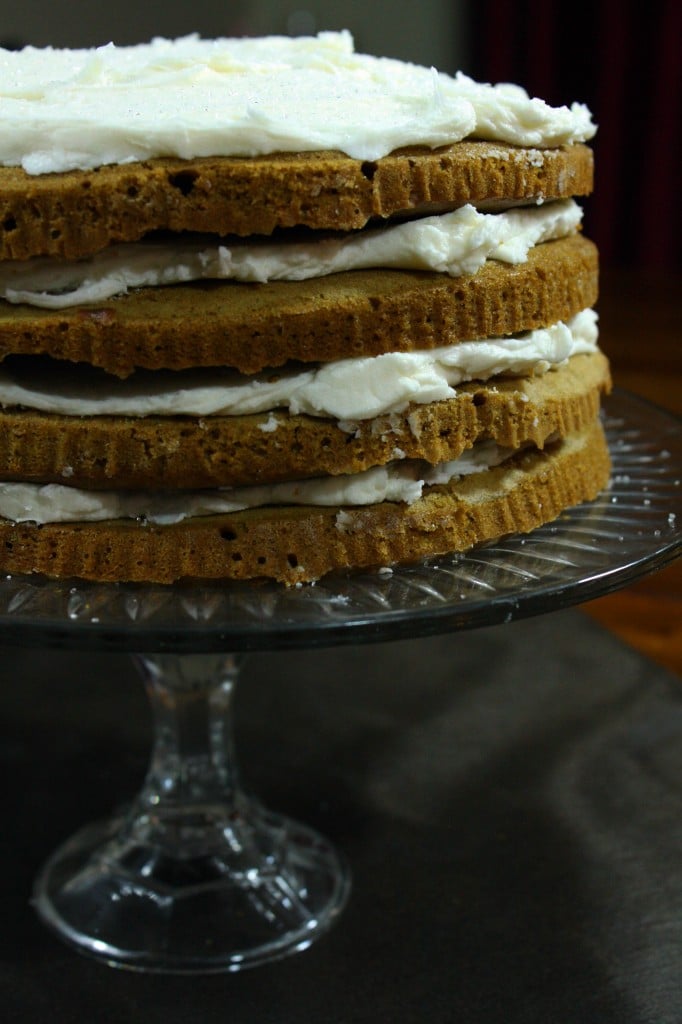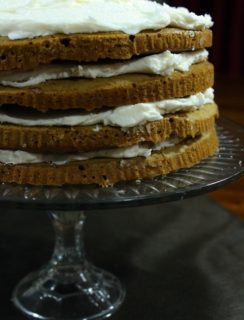 Old-Fashioned Gingerbread Torte
Yield: Serves 10 to 12
Prep Time: 15 minutes
Cook Time: 30 minutes
Total Time: 1 hour 15 minutes
Moist, dense gingerbread cake with a white chocolate buttercream - perfect for the holidays!
Ingredients:
Cake
3 cups all-purpose flour
3/4 tsp baking soda
3/4 tsp salt
1 Tbsp ground ginger
1 1/2 tsp cinnamon
1 1/3 cups molasses
1 cup water
3/4 cup butter, softened
3/4 cup sugar
2 eggs
Frosting
1 cup butter, softened
6 to 7 cups powdered sugar
6 to 9 Tbsp milk
2 tsp vanilla extract
1/4 tsp salt
1/2 cup white chocolate chips, melted and cooled
Directions:
Preheat oven to 350 degrees.
In a medium bowl, stir flour, baking soda, salt and spices for the cake together and set aside.
In a small bowl, whisk together molasses and water. Set aside.
In the bowl of a stand mixer, beat butter and sugar together until creamy.  Beat in eggs, one at a time, beating well after each. Gradually flour mixture, alternating with the molasses mixture, until the batter is blended.
Line the bottoms of four 9" round cake pans with wax paper and grease and flour the pans. Divide batter evenly between the pans.
Bake for 25 to 30 minutes, until toothpick comes out clean when inserted in the center. Cool in pans on cooling rack for 10 minutes. Turn cakes out onto the racks and cool completely, discarding the wax paper.
For the frosting, beat butter until very fluffy. Beat in sugar and milk in small batches, beating completely between each addition. The frosting should be very fluffy when you are done. Stir in vanilla, salt and melted chocolate. Frost the cake in between layers for a rustic look, or frost as you desire.