I wish I could say that I am glorious enough to make this recipe up completely on my own.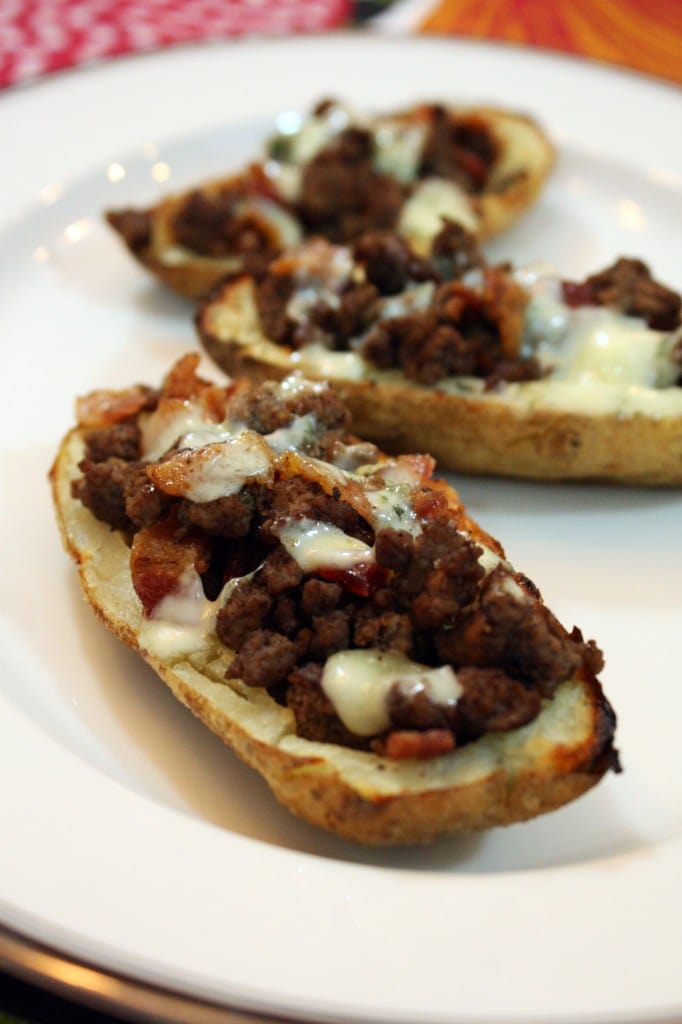 Then I would demand that you bow down to my greatness.
Instead I will merely ask that you accept my belated Valentine's Day gift of flavor.
When I saw this recipe, I just about cried. I mean, why didn't I think to put these flavors together before? I eat burgers smothered with blue cheese ALL THE TIME. It's the only way I will eat a burger. You know, aside from the massive mound of ketchup I slab on top. My brain just never left the realm of beef and blue cheese. Now I added pork and potato to the party.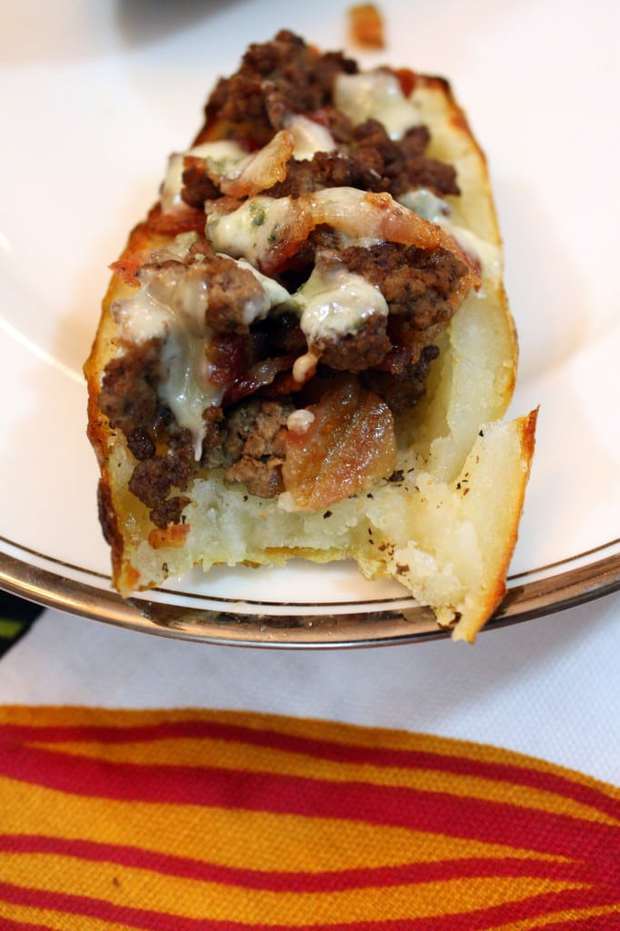 I know I know, again with the cheese and bacon.
Just accept it and get used to it. Cheese and bacon are here to stay.
I ate half of these delicious potato skins and found myself still needing more. This is why I should stop sharing with my hubby until I am 100% sure I don't want what I give to him…
I swear I'm only selfish when it comes to cheese. And bacon. And… I'll just stop there.
Happy belated Valentine's Day to you all!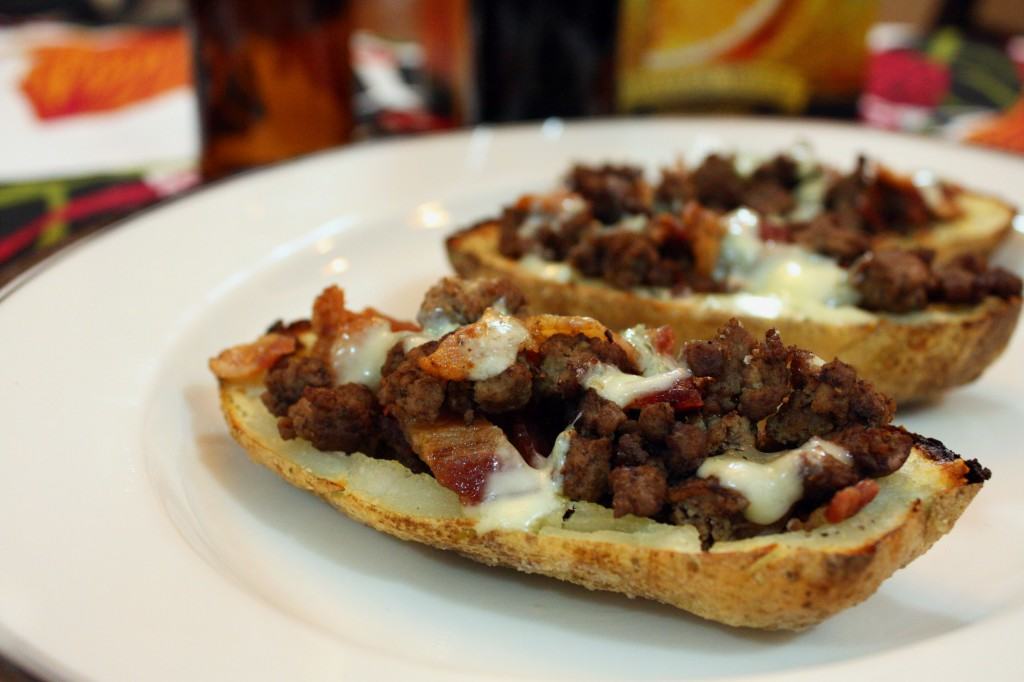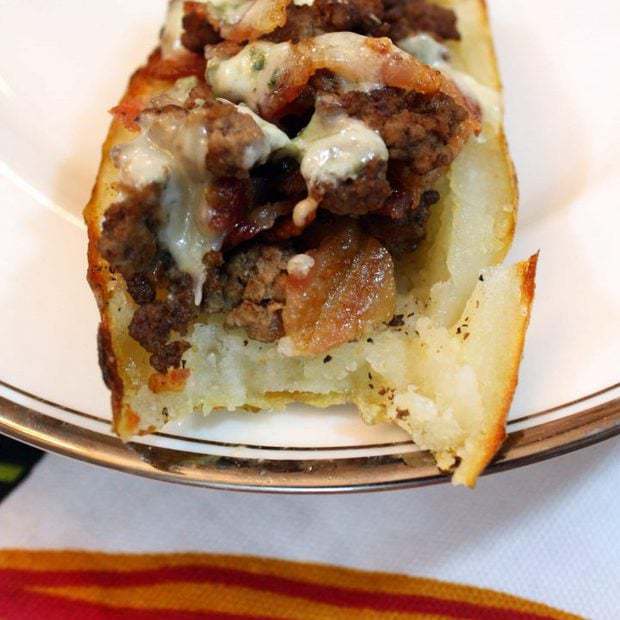 Bacon & Blue Cheeseburger Potato Skins
Cook Time:
1 hour
30 minutes
Additional Time:
15 minutes
Total Time:
1 hour
55 minutes
This is the ultimate game day food. Everyone who eats these will worship you for years to come.
Ingredients
4 russet potatoes, scrubbed
6 slices bacon
3 Tbsp unsalted butter, melted
1 tsp salt
1 tsp freshly cracked black pepper
¼ lb ground beef, browned
½ cup blue cheese crumbles
Instructions
Preheat oven to 400 degrees.
Poke the potatoes all over with a fork and place on a baking sheet. Cook in the oven for 1 hour. Once cooked, cool for 15 minutes.
In a medium skillet, cook bacon over medium heat until crispy. Remove from skillet to drain on a paper towel lined plate before crumbling it.
Cut potatoes in half lengthwise and scoop out approximately 70% of each potato. You can reserve this for hash browns or mashed potatoes for another meal.
Turn oven to broil on high. Brush butter on the inside and outside of each potato skin. Place them on the baking sheet. Season the inside of each with salt and pepper.
Place potato skins under the broiler for 8 to 10 minutes, until the insides are a little crispy. Remove from oven and fill with cooked ground beef, bacon pieces and approximately 1 Tbsp of blue cheese per potato skin. Place them back under the broiler for approximately 3 to 4 minutes until cheese is melted. Remove from oven and top with more blue cheese. Serve immediately.