Fried Mashed Potatoes with Tangy Chili Aioli
I decided it would be a good idea to fry mashed potatoes.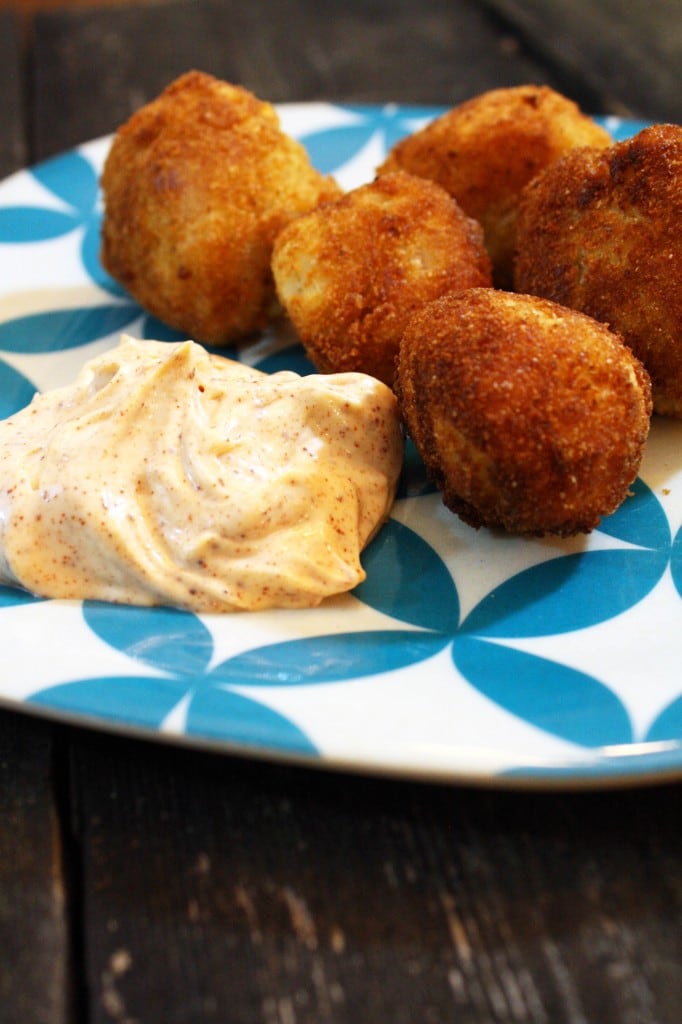 Because really, how could that possibly NOT be a good idea.
I was fully prepared to experience the usual burns I receive from hot oil and the general panic that ensues whenever I try to fry ANYTHING.
Somehow my friends, a miracle has occurred  When I made these, I did not get burned. I did not set the kitchen on fire. I did not burn anything. I ended up with a beautifully golden round ball of fried mashed potatoes. Wonderfully crispy on the outside and warm on the inside.
For those of you who don't know me and my adventures with frying, this is a BIG DEAL.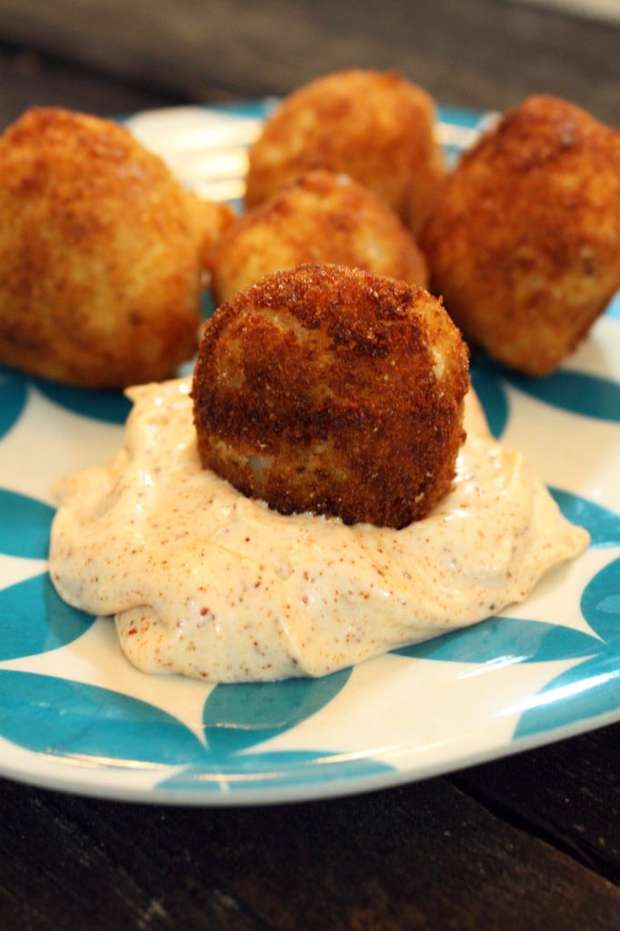 I swear, I was in some sort of zen moment. Everything just came together in the kitchen for me. I had everything in place and ready ahead of time. The oil didn't get too hot. I even made a ridiculously amazing tangy sauce to go with these suckers.
I don't know what is happening to me, but frying things on a weeknight after a long day of work is becoming…. easy.
Shocking.
This is going to do disastrous things for my diet.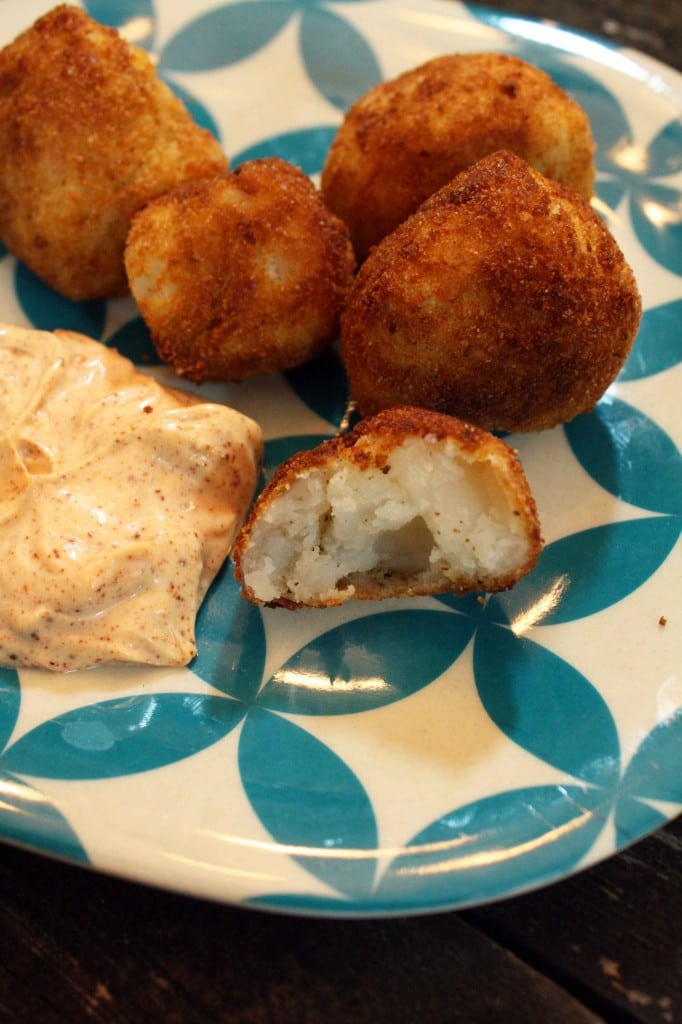 Fried Mashed Potatoes with Tangy Chili Aioli
Yield: Serves 4
Prep Time: 15 minutes
Cook Time: 15 minutes
Total Time: 30 minutes
Leftover mashed potatoes? This is the way to eat them!
Ingredients
2 cups mashed potatoes
1 cup all-purpose flour
1 large egg
1 1/2 cups fresh breadcrumbs
Vegetable oil
1/2 cup mayonnaise
1 tsp lemon juice
2 tsp chili powder
2 tsp paprika
1 tsp garlic powder
Salt and pepper
Instructions
Stir together mashed potatoes with salt and pepper.
Set up dredging stations. In one shallow bowl add flour, salt and pepper. In another bowl, whisk together egg with 1 Tbsp water. In a third bowl, add 1 1/2 cups breadcrumbs.
Form potatoes into large balls, approximately 2" wide. Roll in flour, shake off excess and dig in egg wash. Roll in breadcrumbs to coat.
In a heavy bottomed saucepan, heat 1 1/2" vegetable oil over medium high until hot. Fry the potato croquettes in batched until golden brown on all sides, approximately 2 minutes total, turning as needed. Remove to paper towel lined plate to drain.
Stir together mayonnaise, lemon juice, chili powder, paprika and garlic powder in a small bowl. Serve croquettes with aioli on the side for dipping.