Oven Fried Goat Cheese with Honey & Fig Jam
Just so you know, these were gone about 1 minute after they came out of the oven.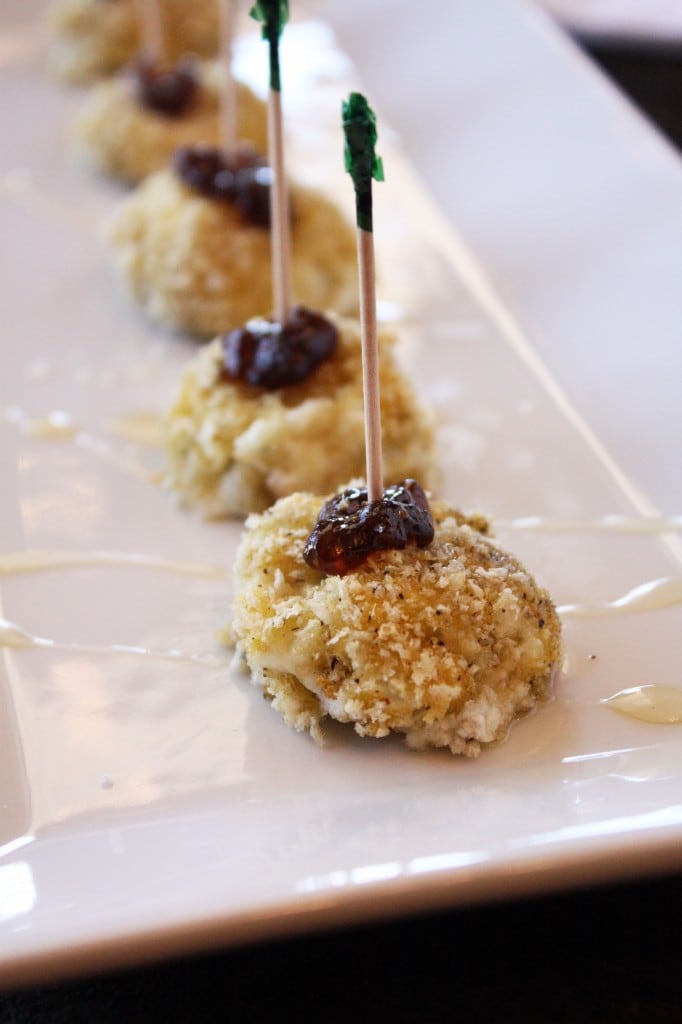 I love cheese. In a way that no one but other cheese freaks could even come close to understanding. And I am all about the strong cheese. You know, the ones that stink to high heaven and taste like heaven all at the same time? Those are my FAVORITE.
Growing up I used to hate stinky cheese. I LOATHED the stuff. I was all about Kraft single cheese slices and the occasional Brie at special events. I avoided all other cheeses like the plague. Seriously, I was the most picky eater as a child. You wouldn't think that from my obvious food maturity (stop rolling your eyes already), but it's the truth. I relied on the comfort of processed sugary snacks and fruit drinks for most of my childhood life (basically anything I could sneak when my mom wasn't looking).
Oh and I was the kid that fed her veggies to the dog.
Please hide your shock and embarrassment. At least I came around to the idea of delicious food and smelly cheese.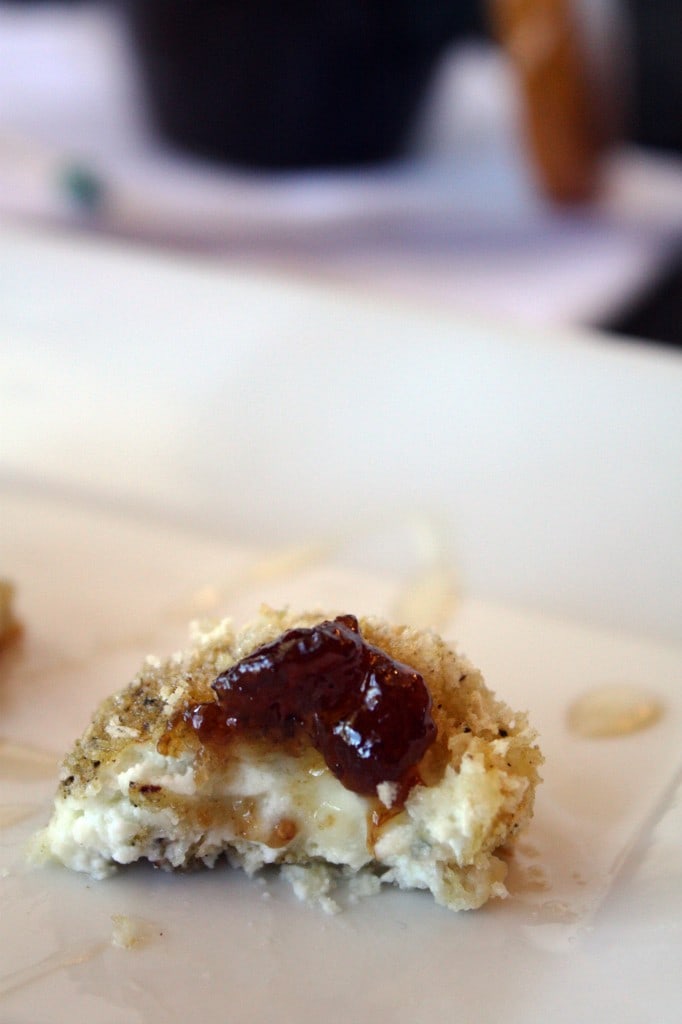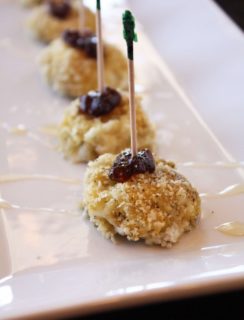 Oven Fried Goat Cheese with Honey & Fig Jam
Yield: 24 fried bite-size cheese balls
Prep Time: 5 minutes
Cook Time: 20 minutes
Total Time: 30 minutes
Crispy, fried goat cheese with sweet fig jam and honey.
Ingredients:
10 oz goat cheese
1/2 cup bleu cheese
2 cups panko bread crumbs
2 eggs
1 Tbsp ground pepper
1 Tbsp ground thyme
24 tsp fig jam (1 tsp per fried cheese ball)
honey or agave nectar for drizzling
Directions:
Preheat oven to 400 degrees.
In a medium bowl, mash cheeses together with a fork. Once combined, roll cheese mixture into 24 balls. Freeze for 5 minutes to firm up.
Beat eggs in a small bowl for the egg wash. Combine the bread crumbs, pepper, and thyme on a small plate. Take a cheese ball and dip in the egg wash, covering the entire ball thoroughly. Roll in breadcrumb mixture, coating well, and set on a baking sheet lined with parchment paper or silpat. Repeat for each cheese ball until done.
Bake for 15-20 minutes. Allow them to cool and remove to a plate. Drizzle with honey or agave nectar and place 1 tsp of fig jam on top of each fried cheese ball.