A Tropical Green Smoothie is just the refreshing kick you need in the midst of all this insane holiday feasting. It's packed with all the healthy stuff, so you'll feel great (aka not guilty) about enjoying it as much as you do.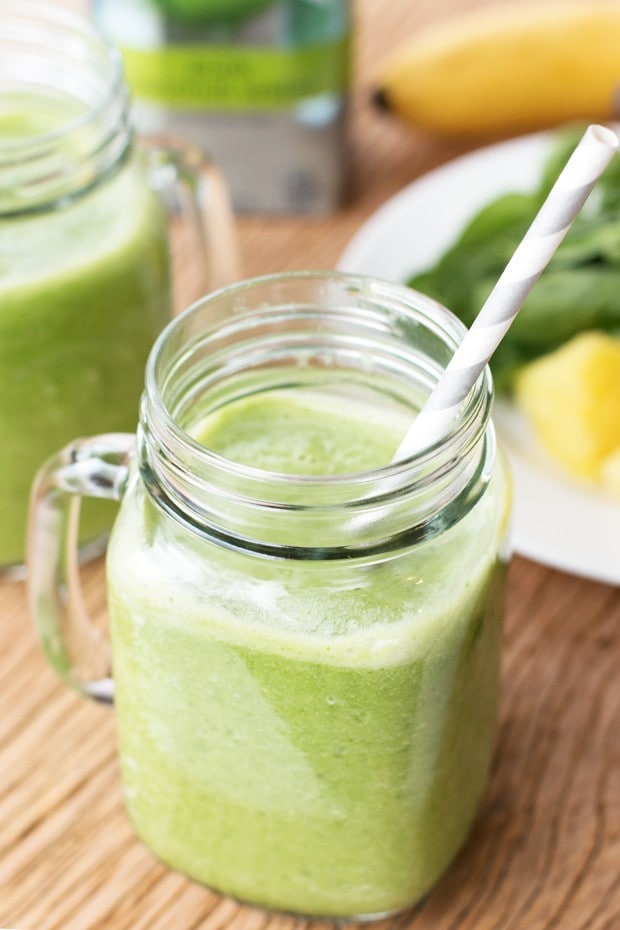 You're probably asking yourself, ummm has she lost her mind? She does realize she just posted a healthy recipe right?
I may not be the most health-conscious food blogger, but I have my moments. After such an epic day of endless eating, I needed something to kind of cleanse all the turkey, potatoes, wine, stuffing, wine and more wine… I know the diet doesn't technically start until January 1st at this point, but sometimes you just have a craving for something light, fresh and healthy. At the very least it tricks your mind into thinking you're being healthy enough to counteract the insane amount of calories you consumed the day before.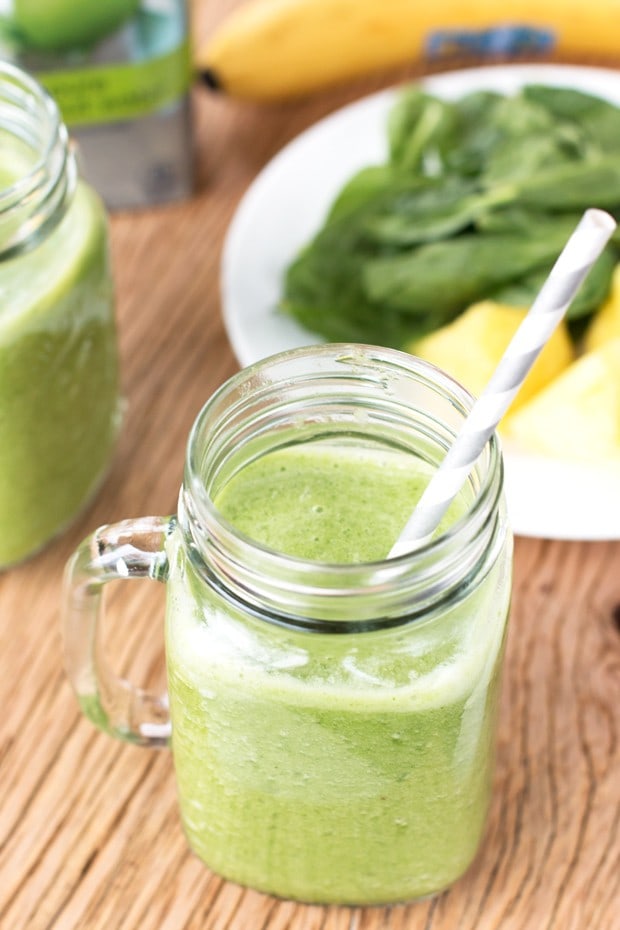 I'm going to be honest with you… This is the first green smoothie I've ever had. I've always been a little terrified of them because I was convinced that it would only taste like the greens that are packed in it. You know when your mom tells you this healthy thing tastes so delicious and you try it only to be severely disappointed as a child. Yep, I was convinced that would happen.
Thankfully I was pleasantly surprised after throwing in some pineapple, coconut water, and banana! This smoothie perfectly hides the taste of the spinach with a tropical twist that is good for you. I've been making them all week long!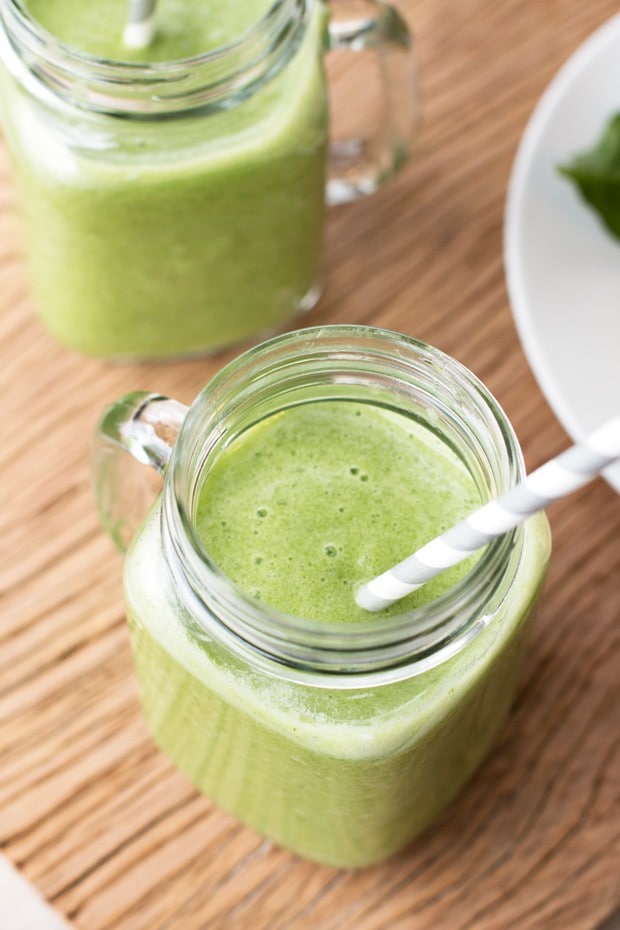 Don't be afraid of the green my friends. The green is GOOD.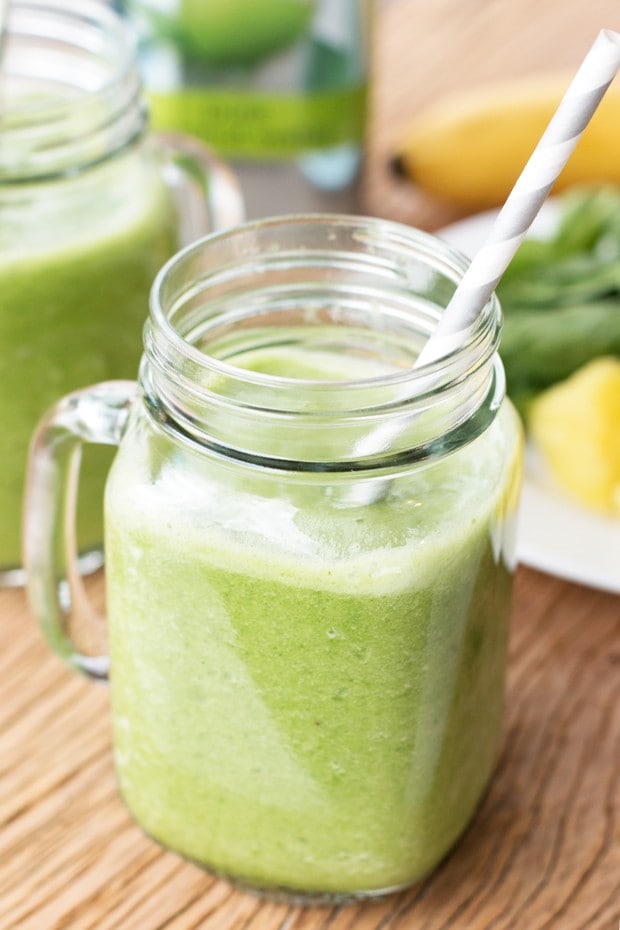 If you don't believe, I dare you to try it and tell me what you think. I guarantee you're gonna love the tropical green smoothie so much, you'll feel like you have a pina colada in your hand instead of an oh-so healthy, vitamin-packed miracle smoothie.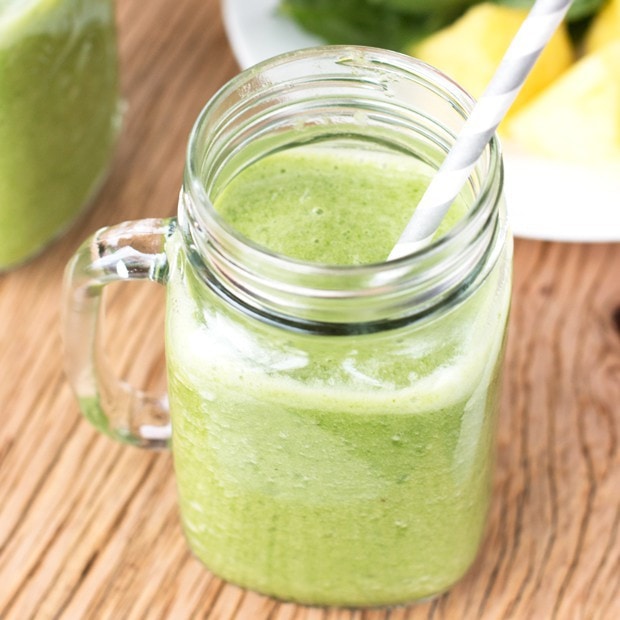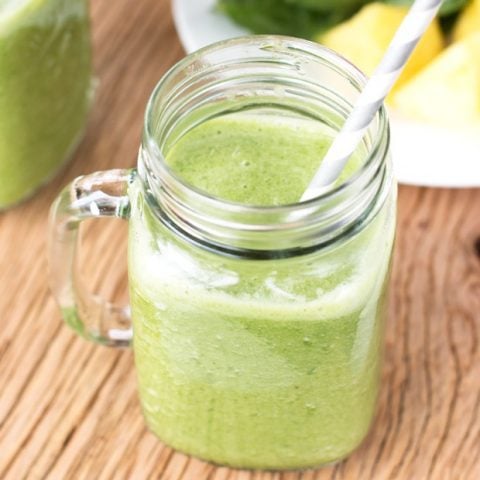 Tropical Green Smoothie
This Tropical Green Smoothie is refreshing and packed with healthy stuff to make you feel great!
Ingredients
2 cups spinach (not packed tightly in the measuring cup)
1 cup coconut milk
1 medium banana
1 cup pineapple chunks
1/3 cup orange juice
1/2 cup ice cubes
Instructions
Add all ingredients to a blender and blend until smooth. Add more ice if desired to make the smoothies thicker.
Pin this Tropical Green Smoothie recipe for later!