Garlic Bread Bites with Honey Butter will become an instant party favorite this holiday season. These savory and sweet buttery bread bites come together in less than 15 minutes!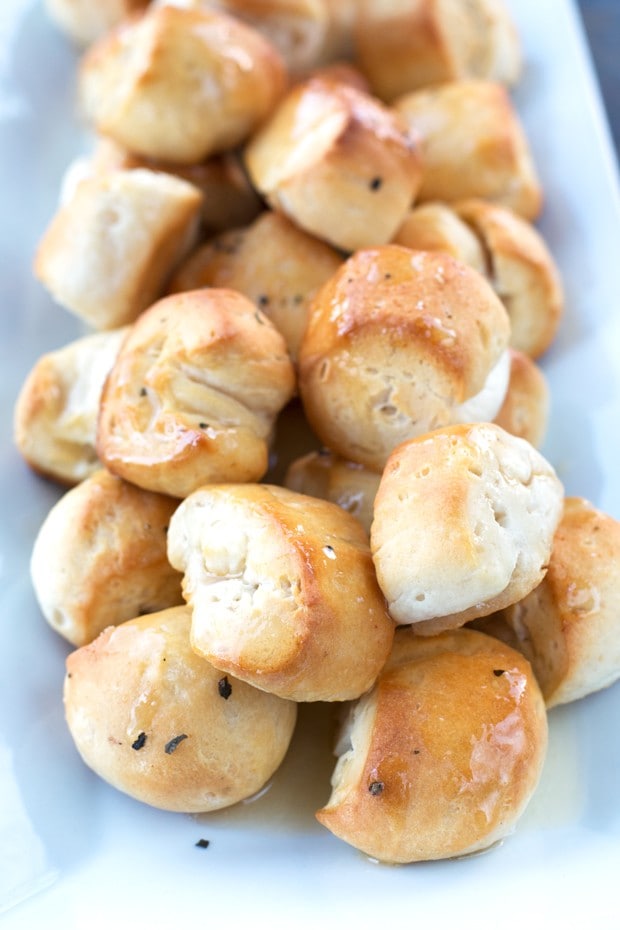 So who remembers the restaurant Hops? I have no idea if they are still around, but back in the day when they were in Denver, they're bread with honey butter drizzled all over them were my jam. I could have drank that honey butter by the gallon.
I am not sure what made Hops pop in my head this week. I think it popped in my head while I was eating a roll on a particularly snooze-fest date, wishing I had honey butter to soothe my inner boredom.
I mean, I love football and my Broncos, but do I know who the tight end is for the Lions and do I care about his stats?
Umm, no.
Sorry dude, I'm not the football fanatic you are but thanks for telling me everything I ever need to know about the teams I don't keep track of…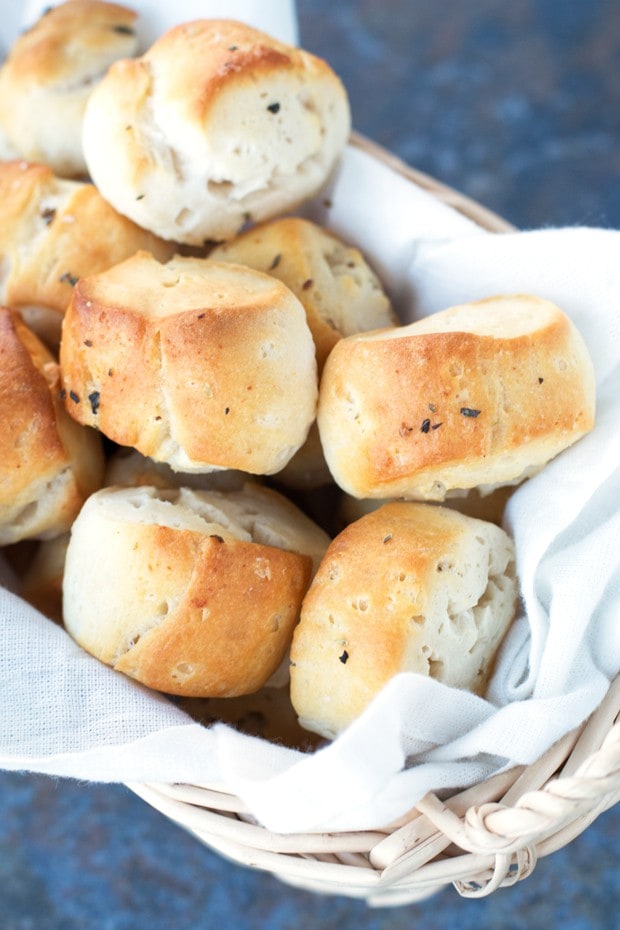 Is it too much to ask for Joseph Gordon-Levitt to be my boyfriend?
Sidenote: have you seen his duet with Miss Piggy? Even with the random Muppets breaks I'm still swooning…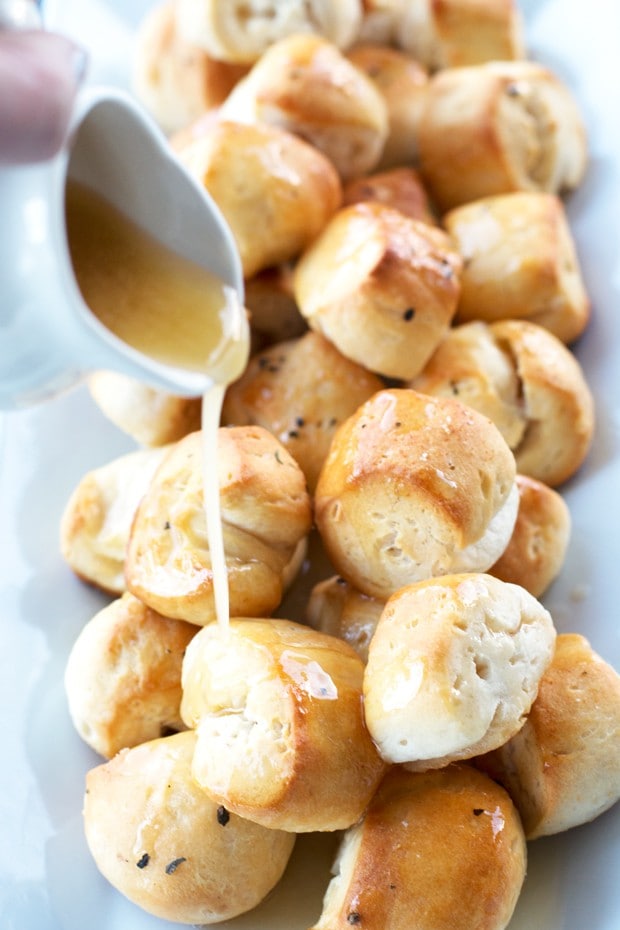 Thankfully I have gorgeous savory and sweet garlic bread bites to keep me company while I wait for Joseph to come to his senses.
These bread bites are insanely easy to make (no making the bread from scratch this time!) and they are delicious even by themselves, but then you drizzle that honey butter everywhere…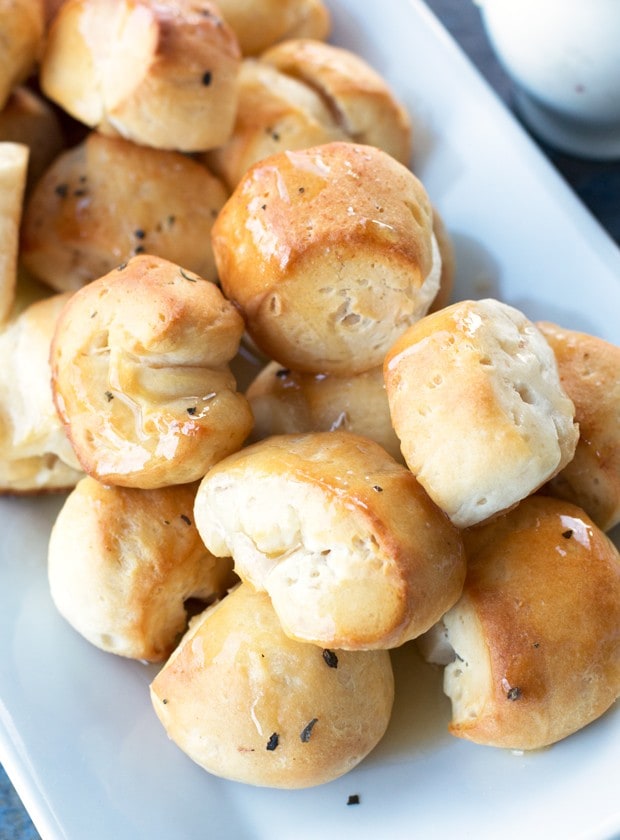 And your mind explodes with happiness.
I'll be serving these at every party I ever host or attend from now on.
When a recipe comes together in less than 15 minutes and tastes THIS good, that's the moment I start believing in miracles.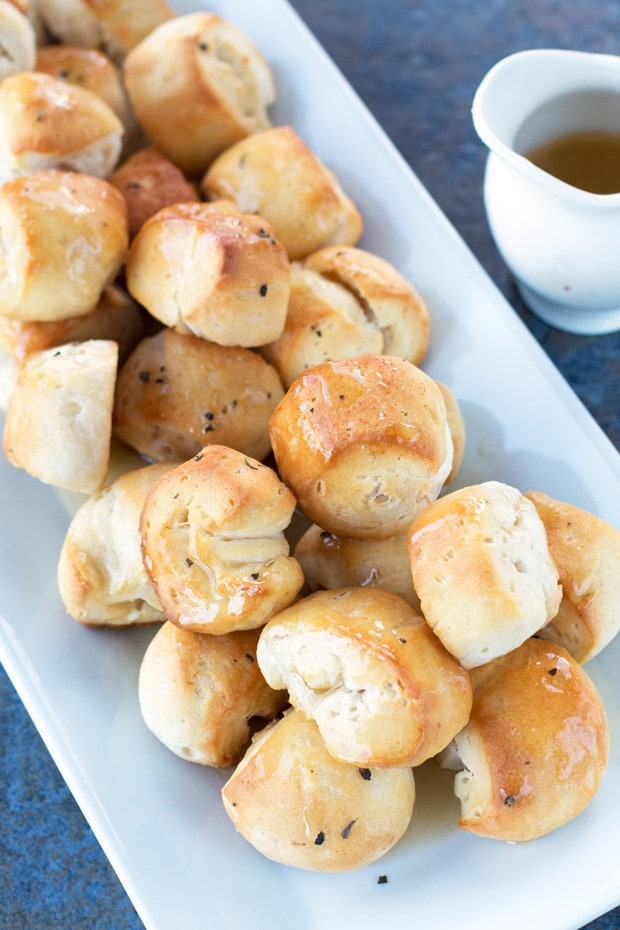 Miracles obviously only appear when there's butter involved.
This Recipe's Must Haves
Pin this Garlic Bread Bites with Honey Butter recipe for later!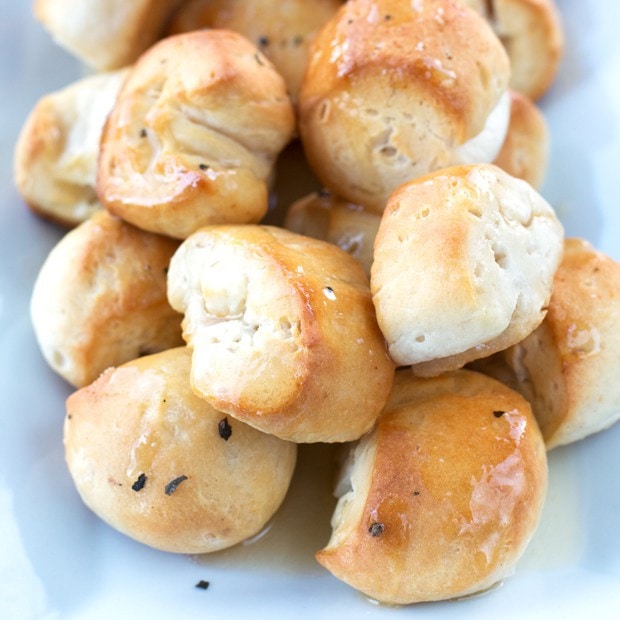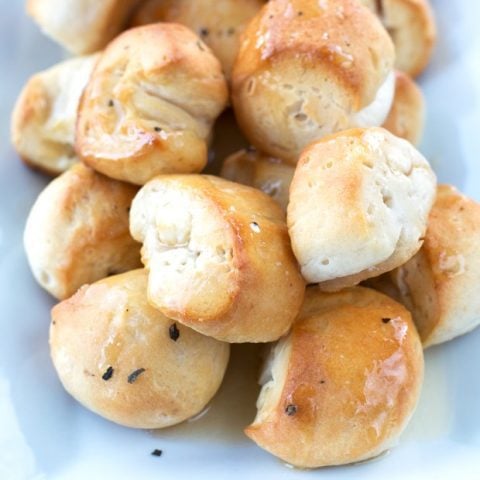 Garlic Bread Bites with Honey Butter
Garlic Bread Bites with Honey Butter are a savory and sweet snack that'll win everyone over.
Ingredients
Garlic Bread Bites
1 16oz can refrigerated biscuits
1/3 cup unsalted butter, melted
1 tsp garlic powder
1/2 tsp dried oregano
1/2 tsp dried basil
Salt
Honey Butter
1/4 cup unsalted butter, melted
3 Tbsp honey
2 1/2 Tbsp confectioners sugar
Instructions
Preheat oven to 400 degrees F. Grease a rimmed baking sheet or line with a silicone baking mat.
Roll out each biscuit into a 4-inch rope, approximately 1-inch thick. Cut each rope in 5 bite-size pieces. Place the bread bites on the baking sheet.
In a small bowl, stir together 1/4 cup melted butter, oregano, and basil. Brush the tops of the bites with the butter mixture.
Bake the bread bites for 8 to 10 minutes, or until golden brown. Brush with any remaining garlic butter mixture, hit them with a light sprinkle of salt, and set aside.
In a separate small bowl, combine 1/4 melted butter, honey and confectioners sugar. Whisk to combine. Drizzle the honey butter over the tops of the garlic bread bites, or serve on the side as a dipping sauce.