"The Elvis" Sliders
I might as well declare this week Elvis Week!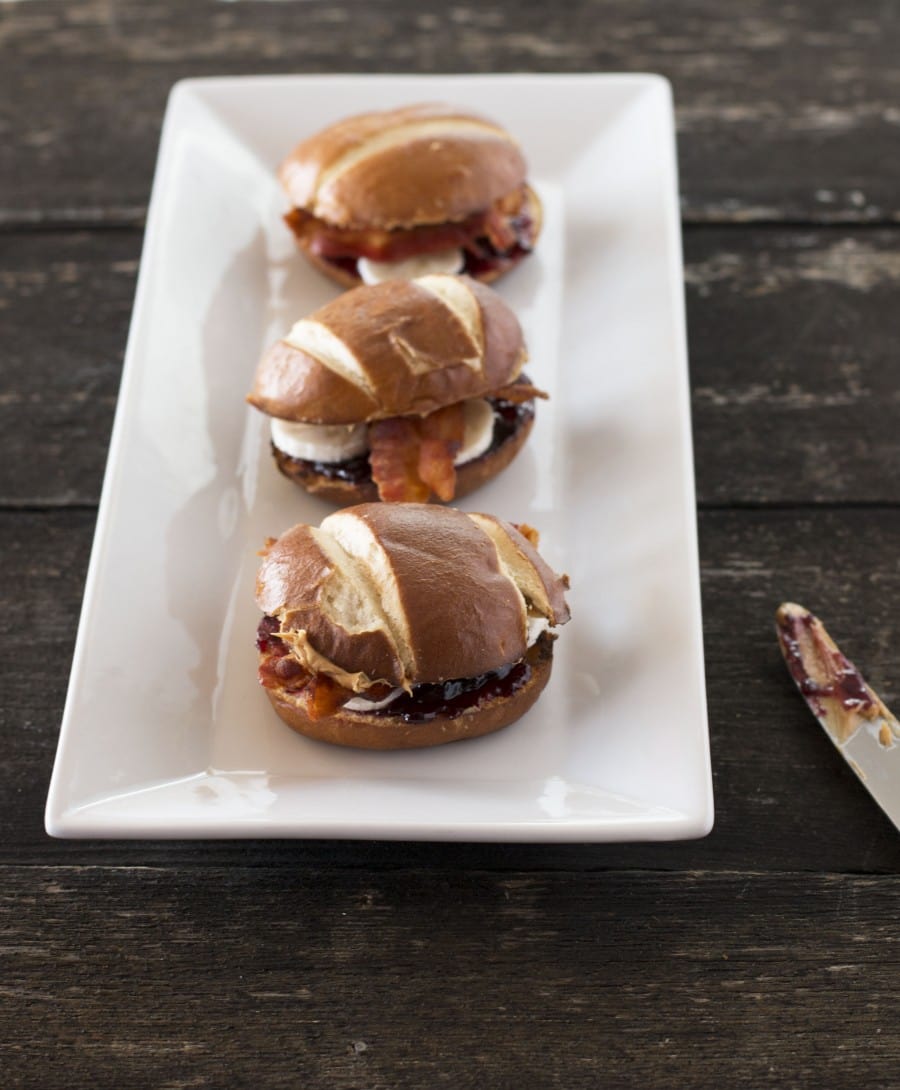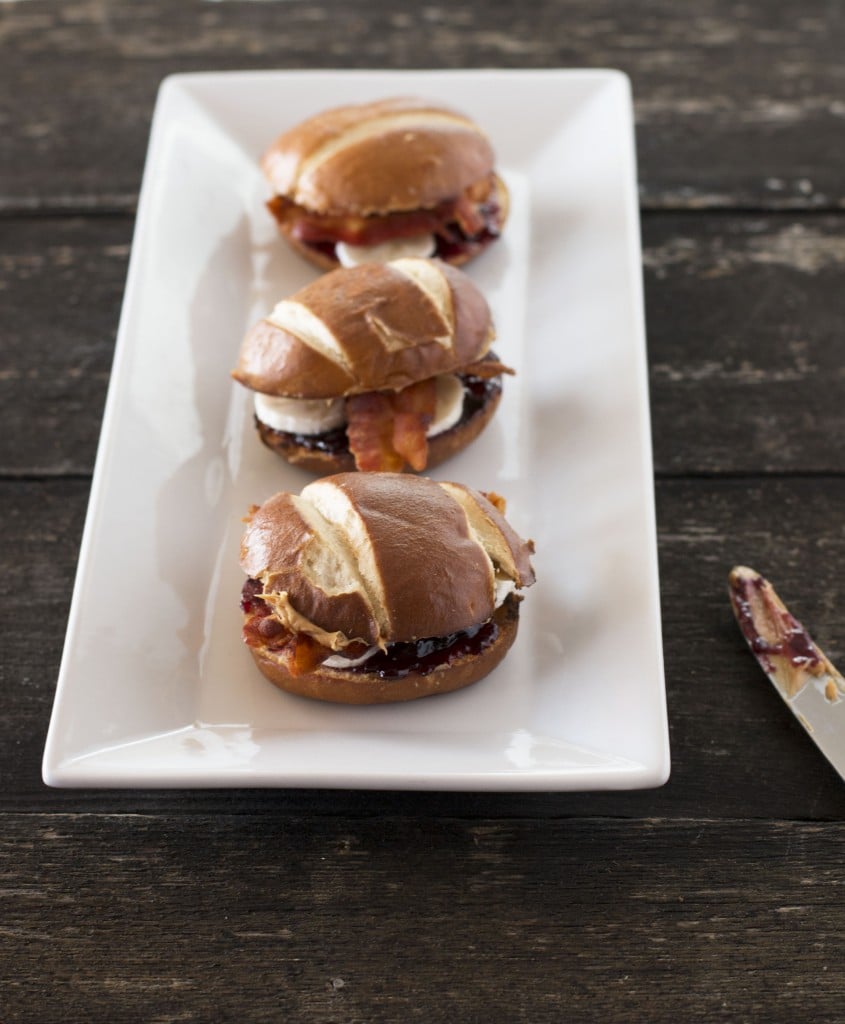 I just got so inspired with those Three Olives Elvis Presley™ Coconut Water cocktails (Shake, Rattle & Roll and Tropical Bliss, in case you are interested)! I don't know if you are aware, but Elvis had a favorite sandwich – peanut butter, banana and bacon. These adorable sliders have all those things PLUS jelly AND a toasted pretzel bun! GAH, I could eat another dozen of them RIGHT NOW. 
Oh yes, I said another dozen…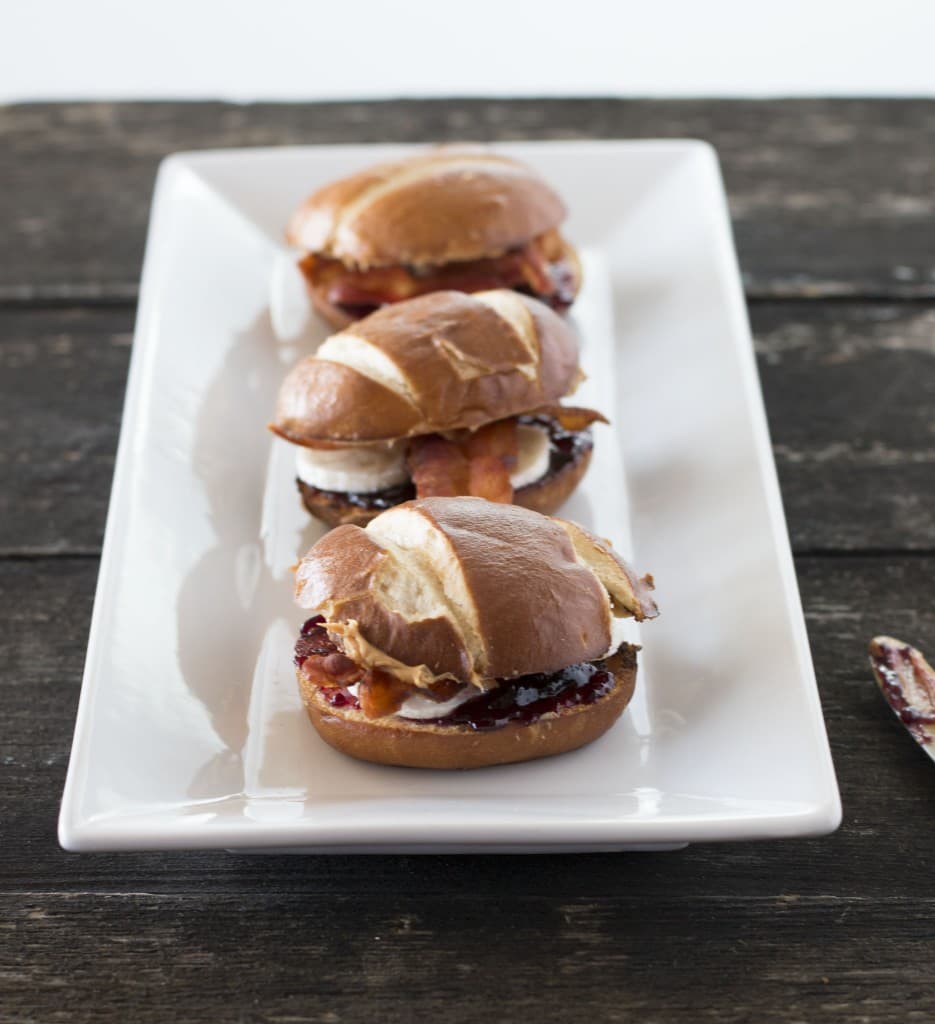 If you saw on Instagram, you already know that this week I received the most amazing planner ever made. Like EVER. It's called the Day Designer and it's perfect for all those planners/list makers. Well it's really perfect for anyone who has a dream they want to come true. In my experience, it's easy to have a dream, but much harder to find a real way to make those dreams come true. Whitney English is, to put it simply, a genius for creating this amazing tool. Seriously, it's so worth checking out.
Ok I shall end my day planner preaching now. Back to these little guys…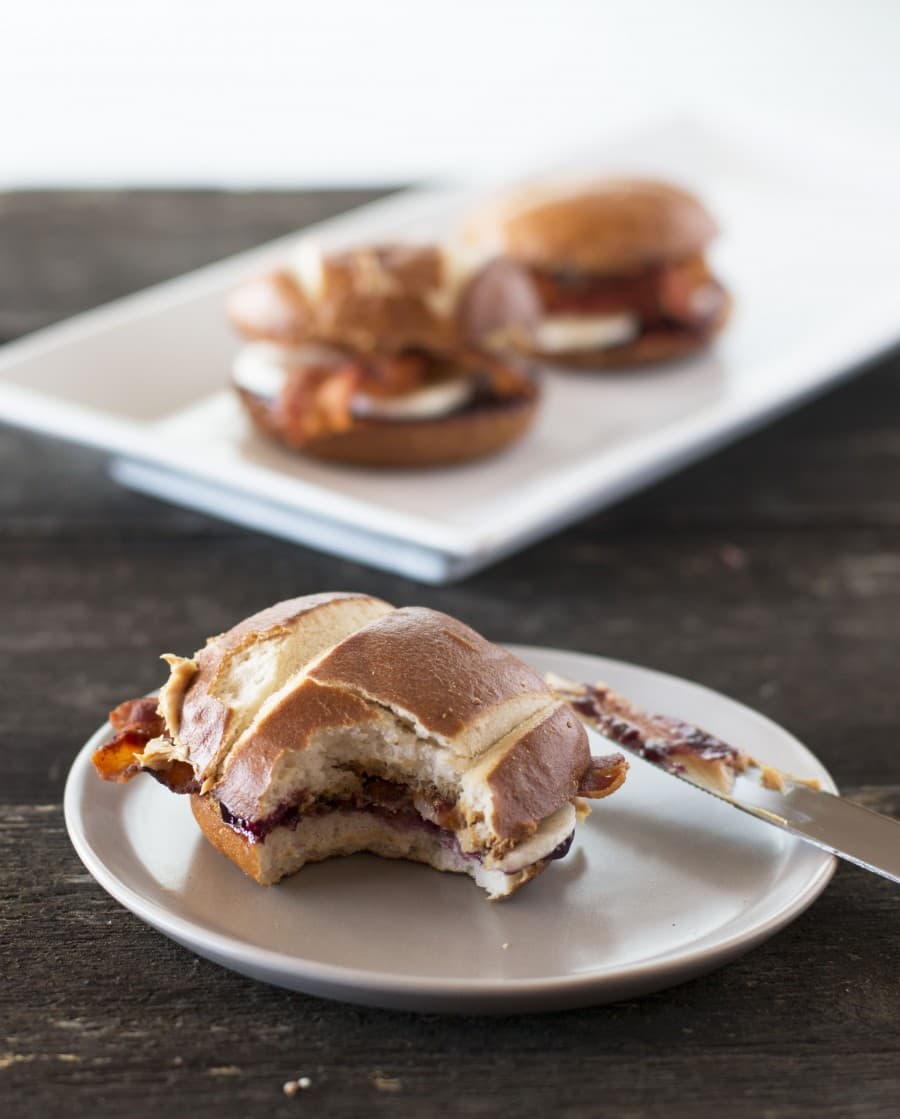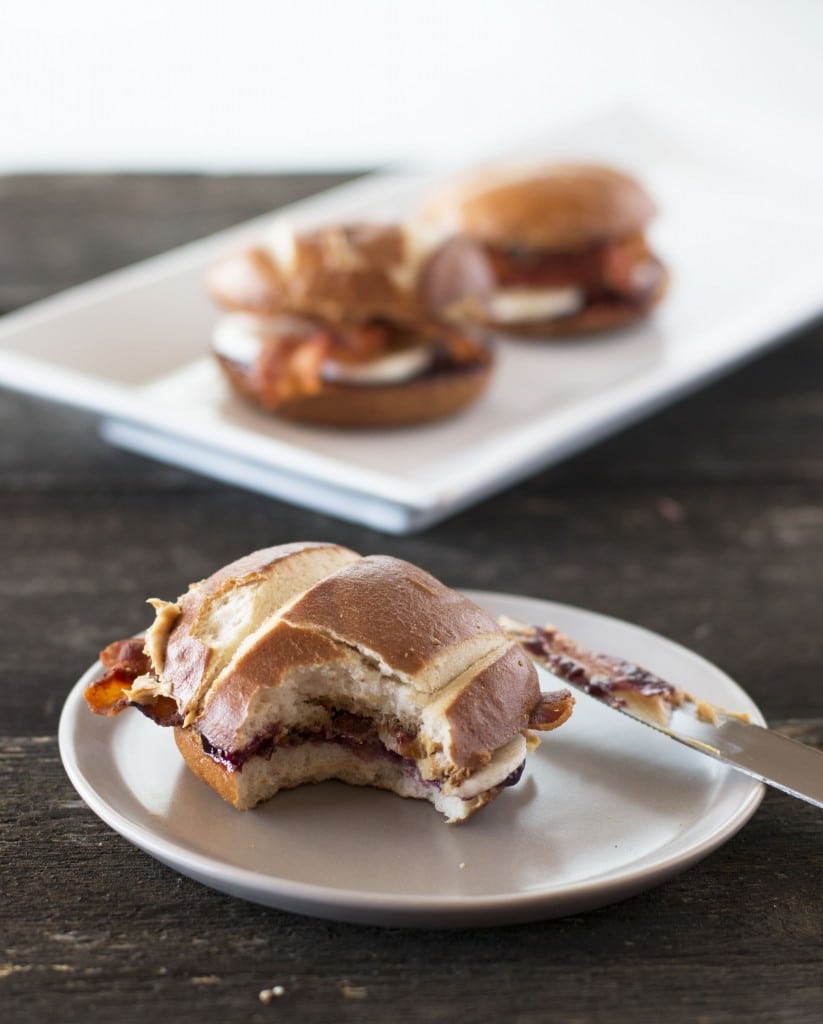 This combination is a serious winner. I could easily see children flipping out over these. I mean come on, it's PB&J on steroids essentially. How is that not every kid's dream snack??
I know it's my dream snack and my maturity level rarely gets above the average 10 year old's…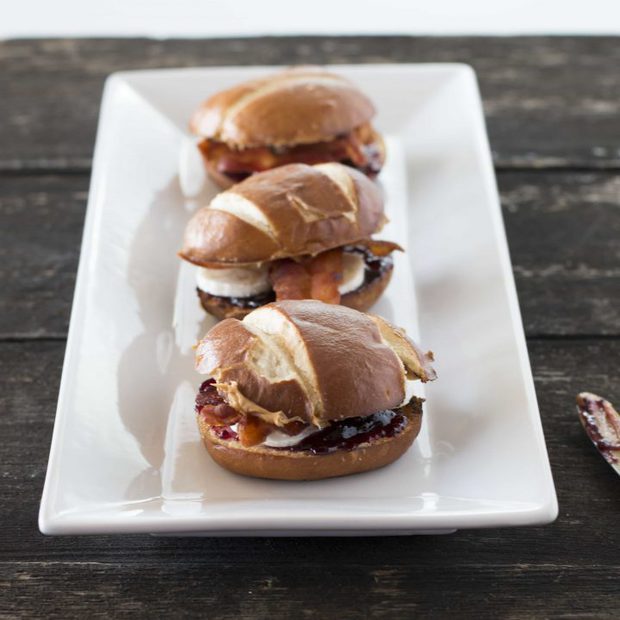 "The Elvis" Sliders
Yield: 6 sliders
Prep Time: 10 minutes
Cook Time: 5 minutes
Total Time: 15 minutes
My interpretation of Elvis's favorite sandwich.
Ingredients
6 small pretzel rolls
6 slices of bacon, cooked
1/4 cup grape jelly
1/4 cup creamy peanut butter
1 banana, sliced into 1/4-1/2" thick rounds
Butter
Instructions
Cut the pretzel rolls in half and butter the cut side of each half. Heat up a grill pan over medium heat. Place the halves of the rolls cut side down on the grill pan. Cook for about 1 minute, or until toasted. Remove from the pan.
Beginning with one roll, cut sides facing up, spread about 1 Tablespoon of jelly on one half. Then spread about 1 Tablespoon of peanut butter on the other half. Add 3-4 slices of banana to the bottom half. Cut one piece of bacon in half and place on top of the banana slices. Flip the top half on the bottom half and you have your first slider!
Repeat the process with the remaining 5 sliders. Serve and devour immediately.