A Smoky Mezcal Cider Cocktail is a delightful sipper that you can break out anytime of the year. The flavors of smoke and cider come together to create a glass of bubbly perfection. It's ideal for game day or for your weekly cocktail hour!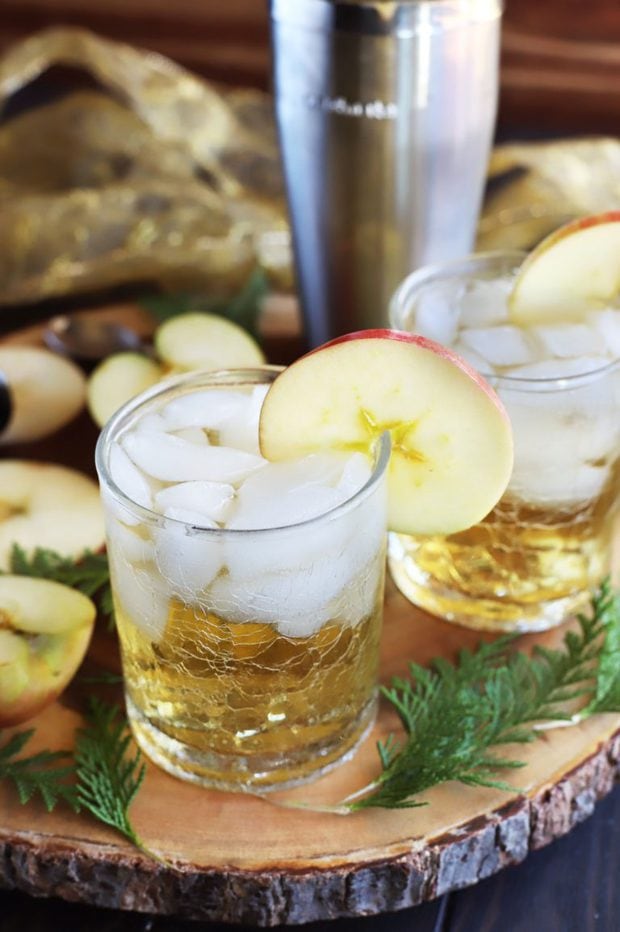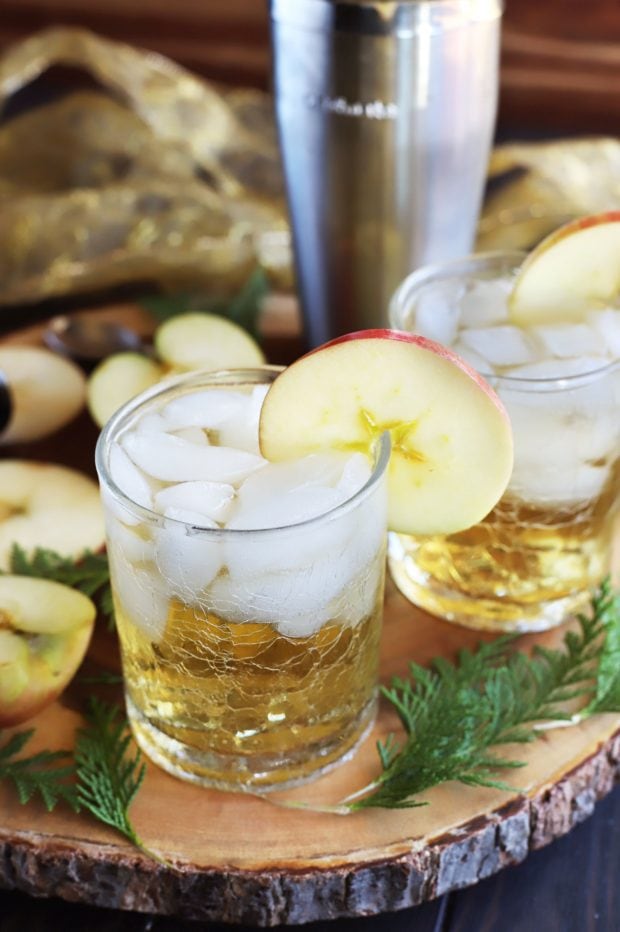 Please note that some of the links below are affiliate links. If you make a purchase through one of these links, I will receive a small commission.
For my birthday back in October, the Man took me out for a day around the city. We spent time exploring new spots and tasting all the new things.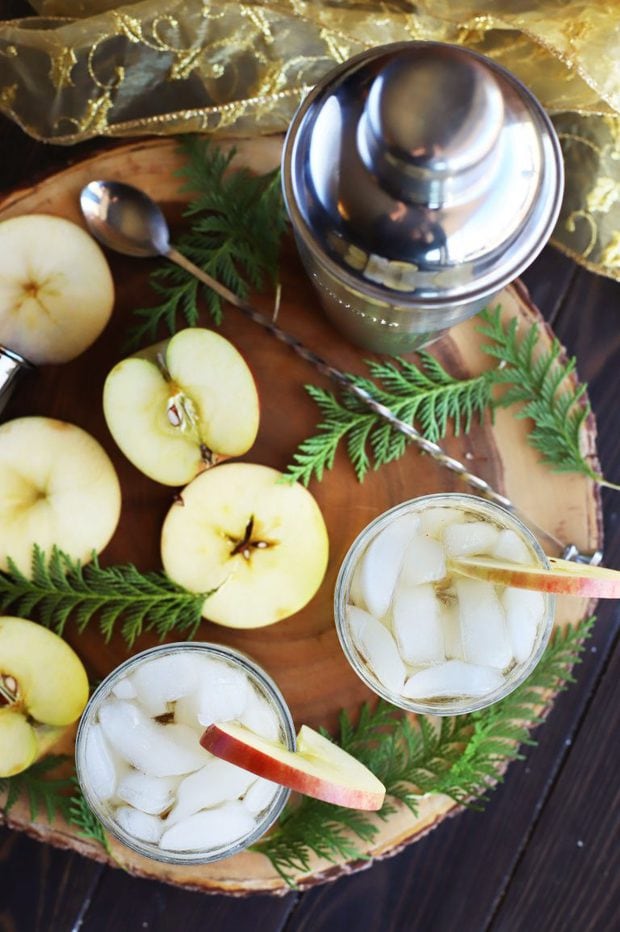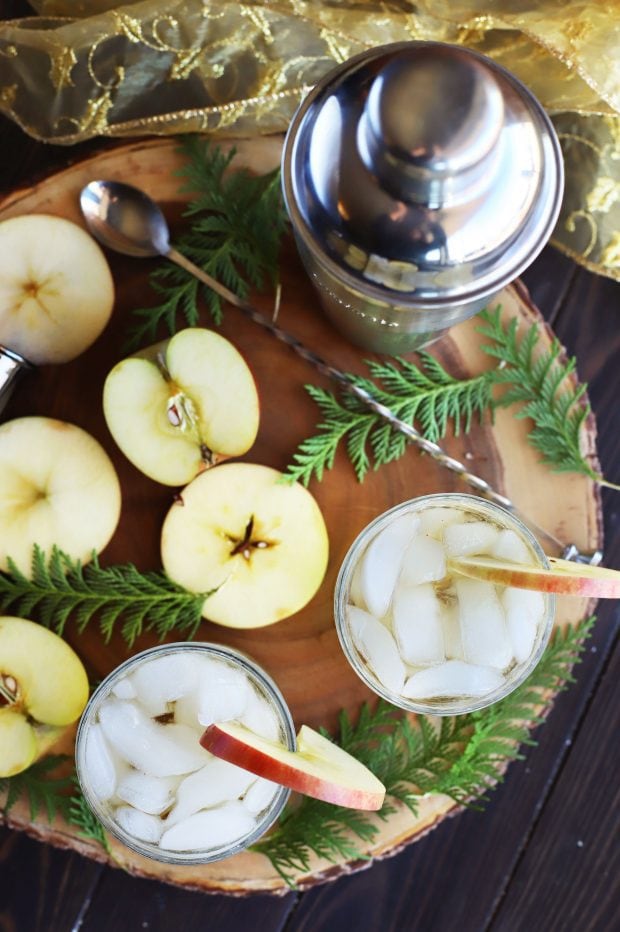 One of those new things was a combination of mezcal and hard cider at Zeppelin Station!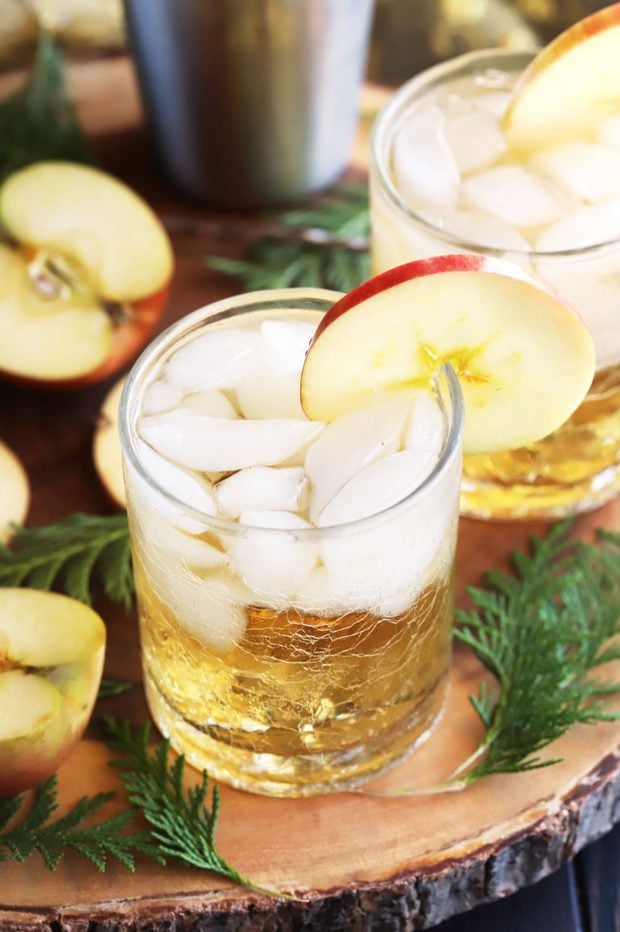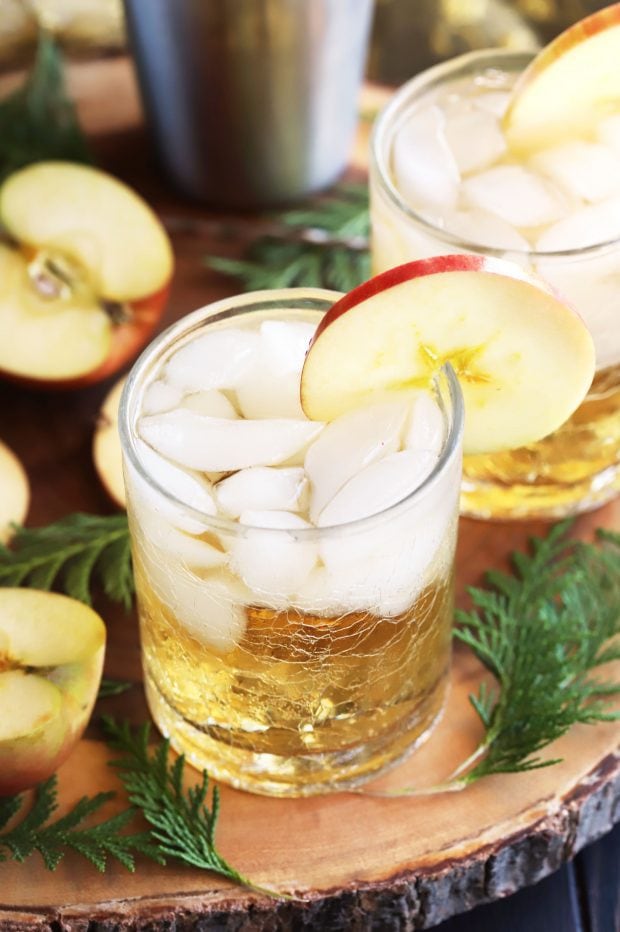 I had never even heard of combining the two before but once I tasted a sip, I was seriously hooked.
Honestly, I am a recent convert to mezcal. I used to shy away from the stuff because I automatically associated it with tequila.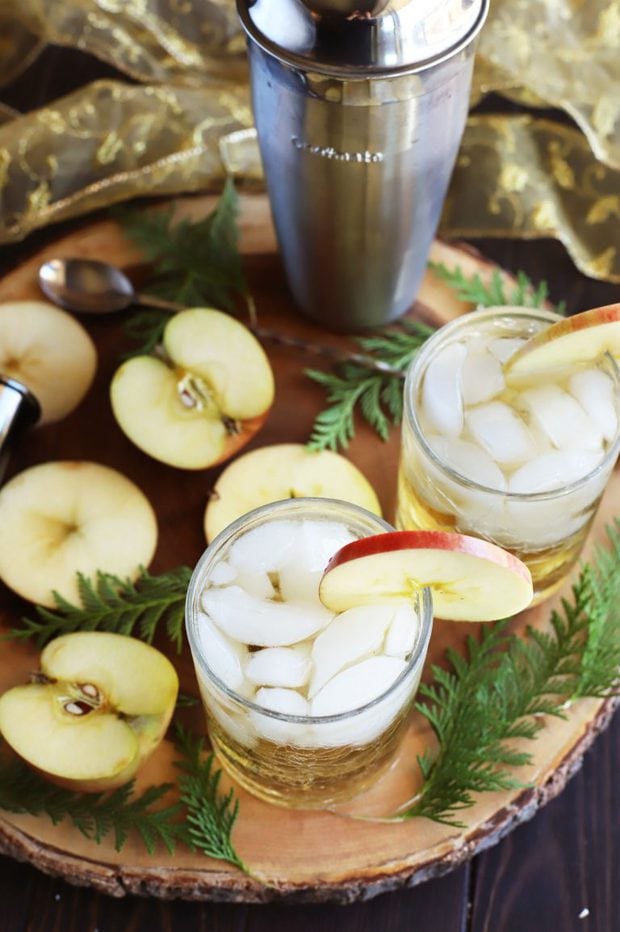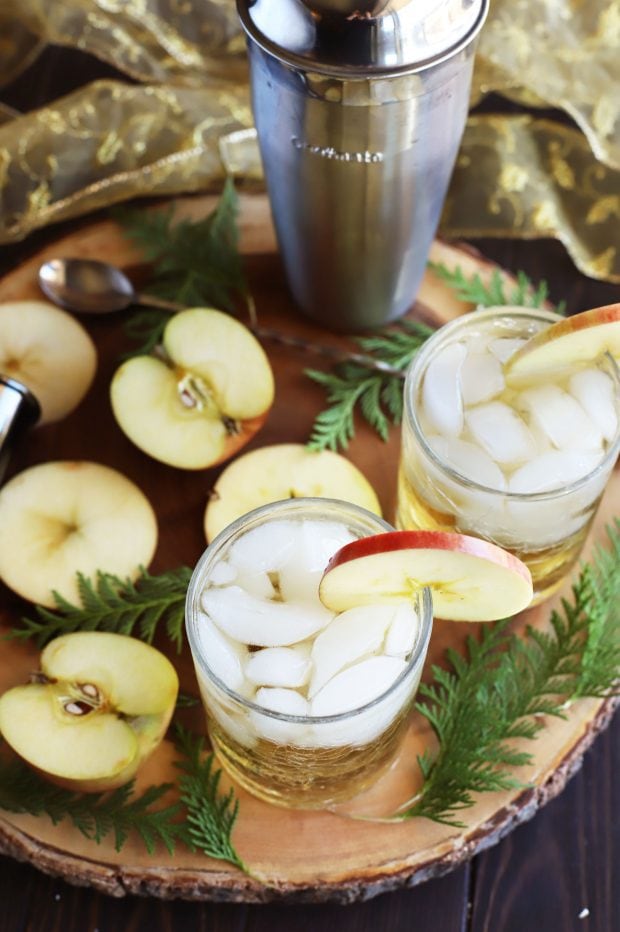 Tequila is definitely my nemesis in the spirits world (one too many trips to Mexico ruined it for me), after all.
Of course, the first time I decided to brave it and take a sip. I was shocked by the smoky, smooth flavor that washed over my taste buds. From then on, I've been obsessed (as you've heard me say multiple times in my pomegranate mezcal cocktail and spicy mezcal mule posts).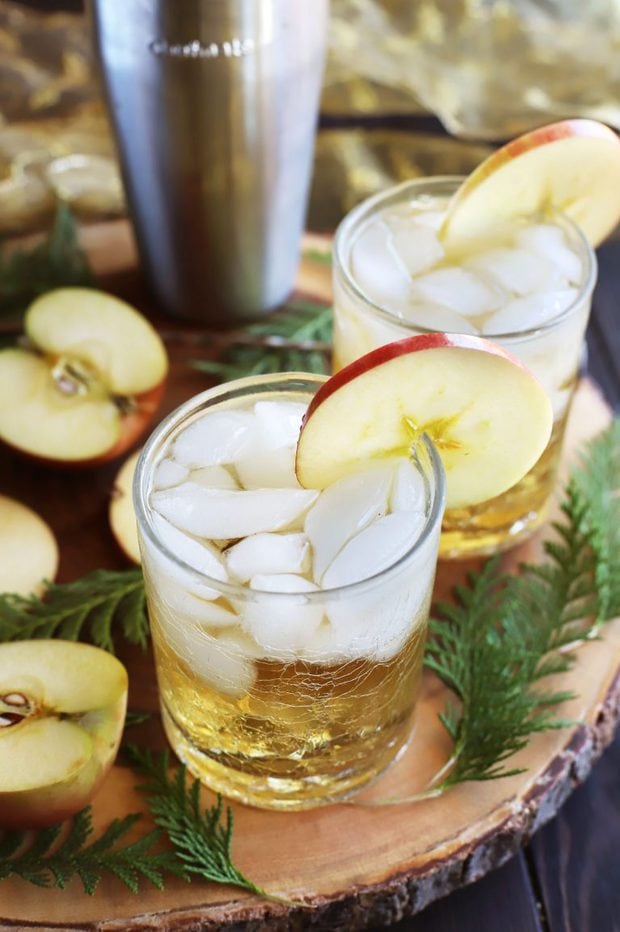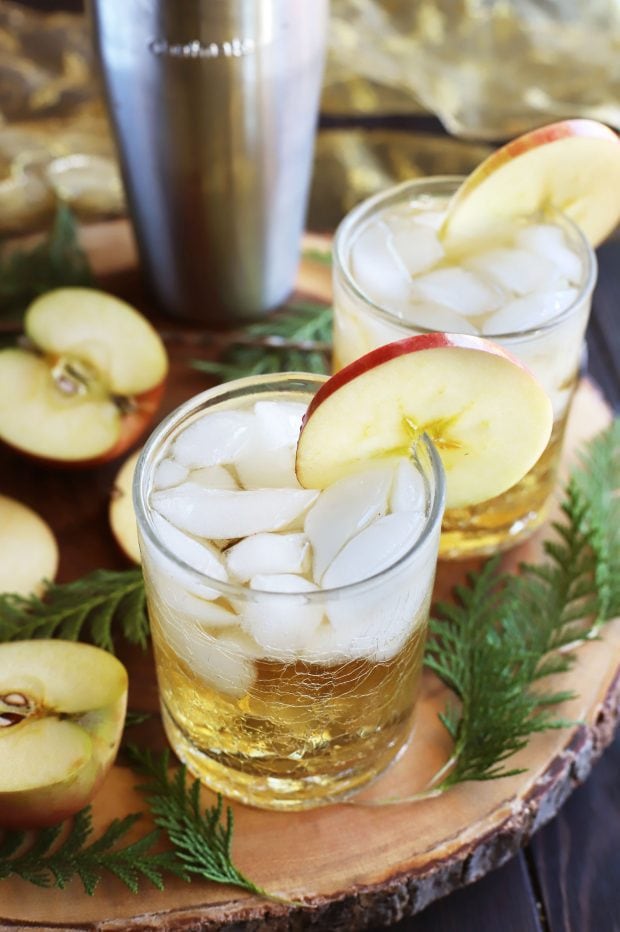 While I love both of those previous cocktail, this is the afternoon sipper that I could go back to day after day after day. The addition of the mezcal adds a smoky note to the cider, and the result is simply delicious. You get just the right amount of sweetness from maple syrup, which is another element that enhances the apple notes from the cider.
Finally, there's a touch of brandy to tie it all together. The result is just the right balance of smoky, sweet, and fruity that you could honestly sip on all day long.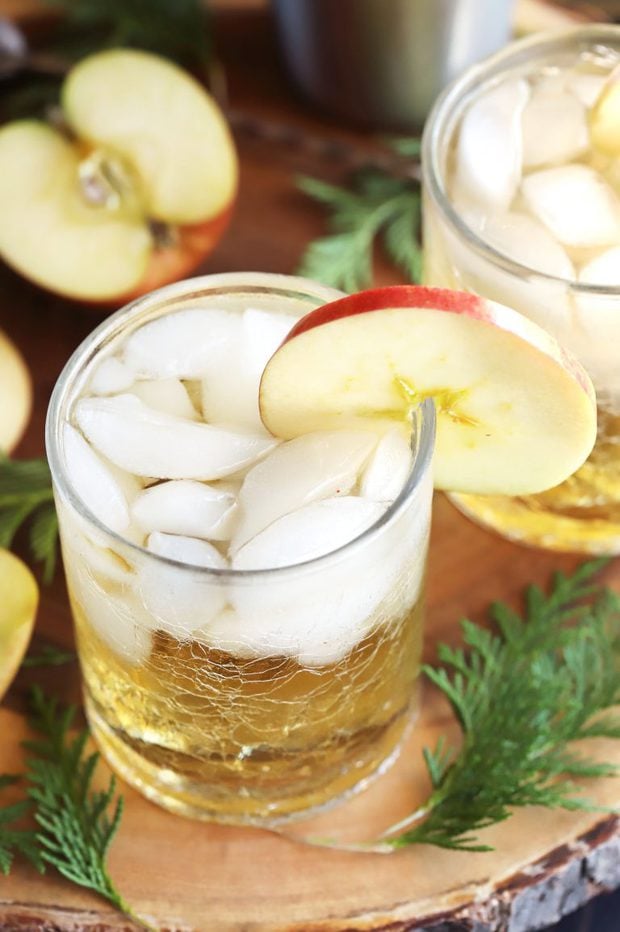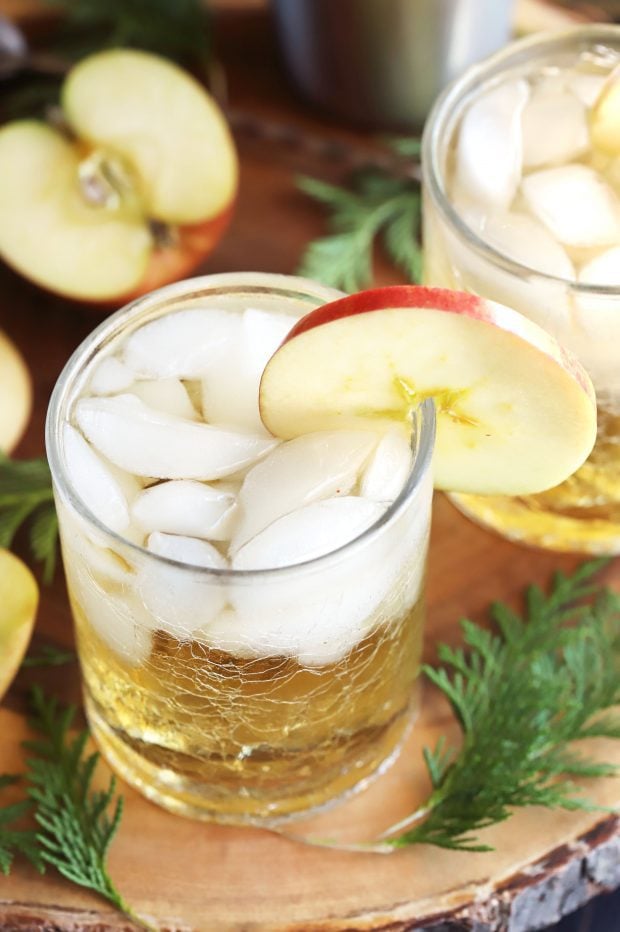 I personally like to use a really dry cider, like Stem Ciders Off-Dry, but you can use a sweeter cider if you prefer. If you do happen to use a sweeter cider, I would recommend halving the amount of maple syrup and trying the combination before adding more. No one wants a cocktail that's too sweet!
Happy drinking, my friends!
For another mezcal cocktail that tickles the taste buds, spice things up with this spicy mezcal old fashioned.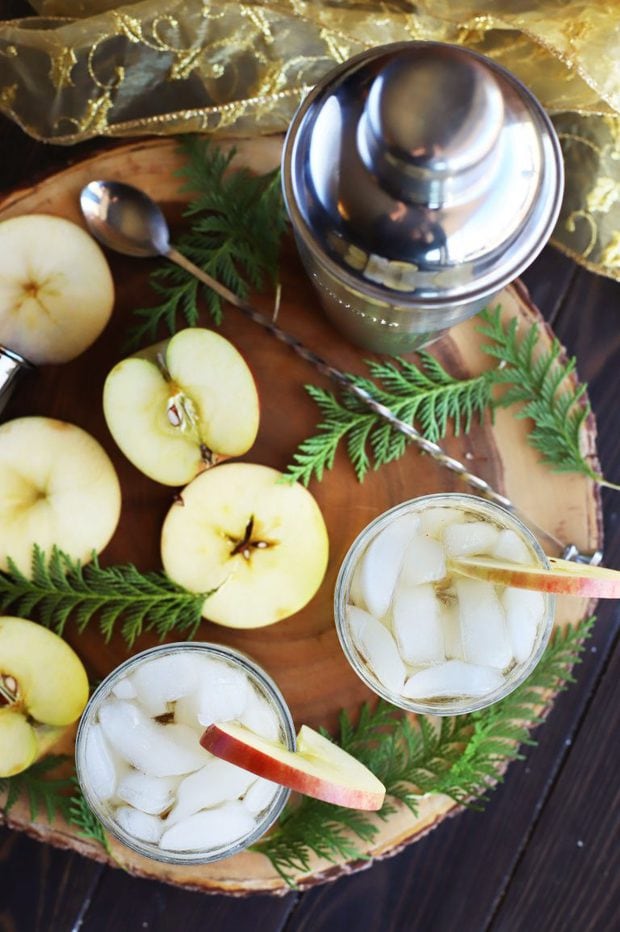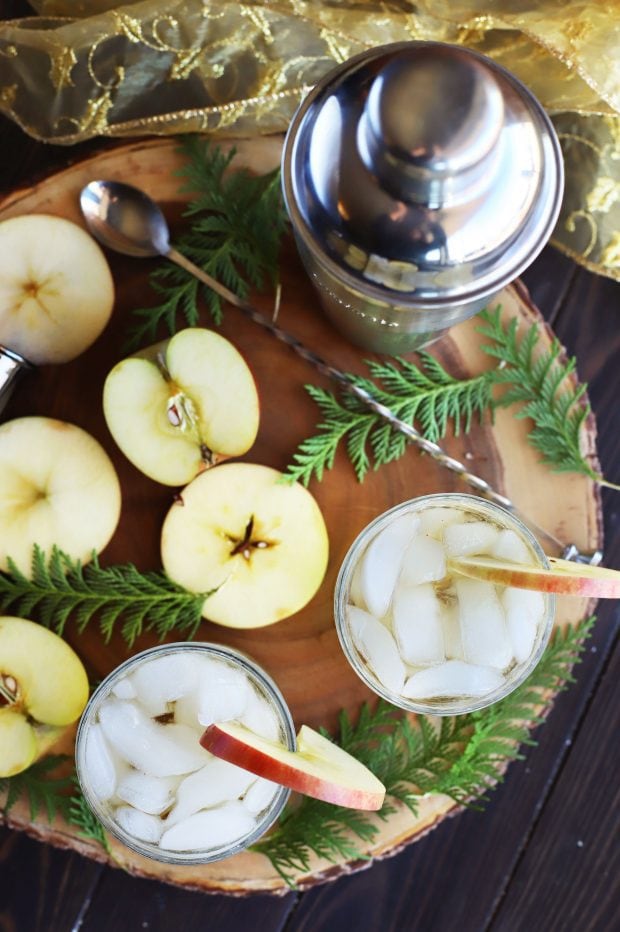 This Recipe's Must-Haves
This cocktail is so stinking simple, you only need a few things to make it! I like to use this Stainless Steel Boston Shaker
for the shaken part.
Next, you'll need a Hiware 12 Inches Stainless Steel Mixing Spoon
to stir in the cider. That's it!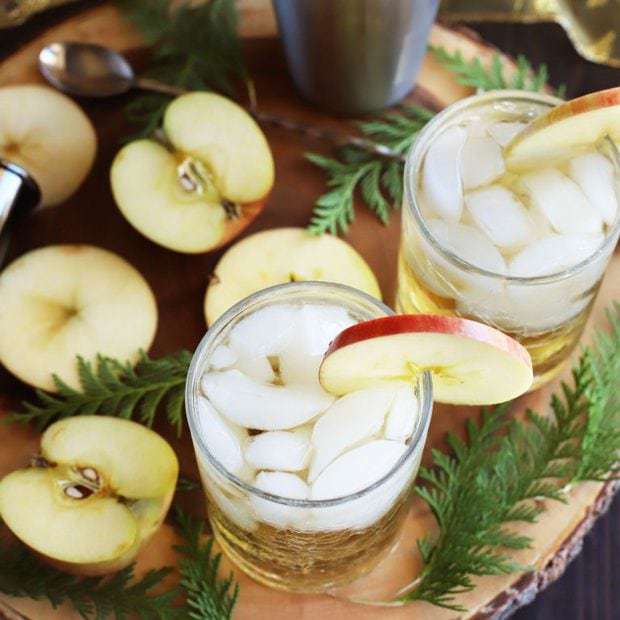 Smoky Mezcal Cider Cocktail
Smoky, sweet, and bubbly, this is the ideal refreshing sipper!
Ingredients
Ice
1 oz brandy
1 1/2 oz mezcal
1 tsp real maple syrup
1 cup cold hard apple cider
Fresh apple slice
Instructions
Fill glass with ice.
Add brandy, mezcal and maple syrup; stir.
Add hard apple cider; stir gently. Garnish with apple slice.
Recommended Products
As an Amazon Associate and member of other affiliate programs, I earn from qualifying purchases.