My Two Favorite Base Cookie Recipes are all you need to make a killer impression on a special someone (or just to treat yourself)! With these easy biscotti and Madeleine recipes, you can change things up every time you make them. All you need is USA PAN bakeware to bring them to life!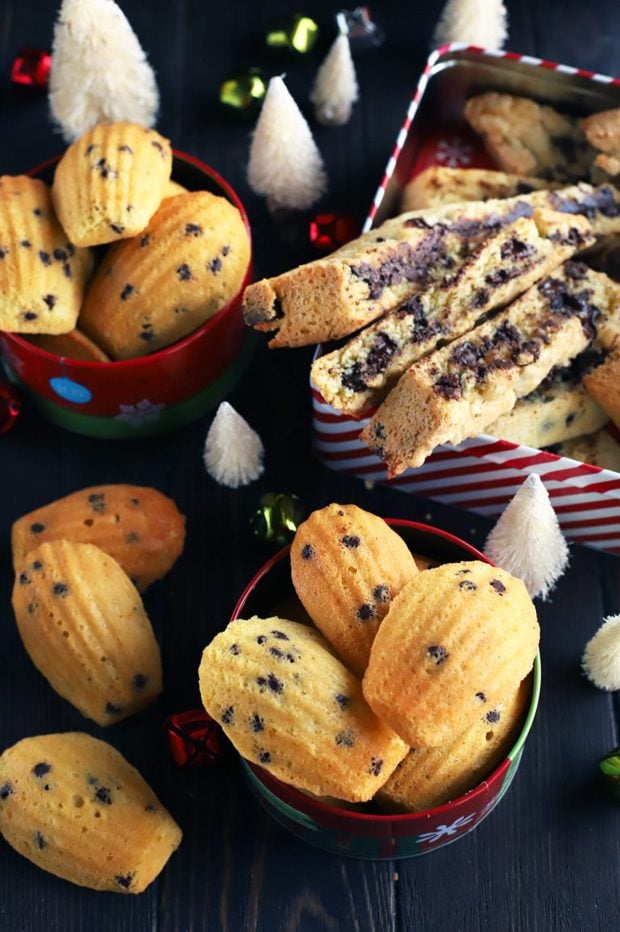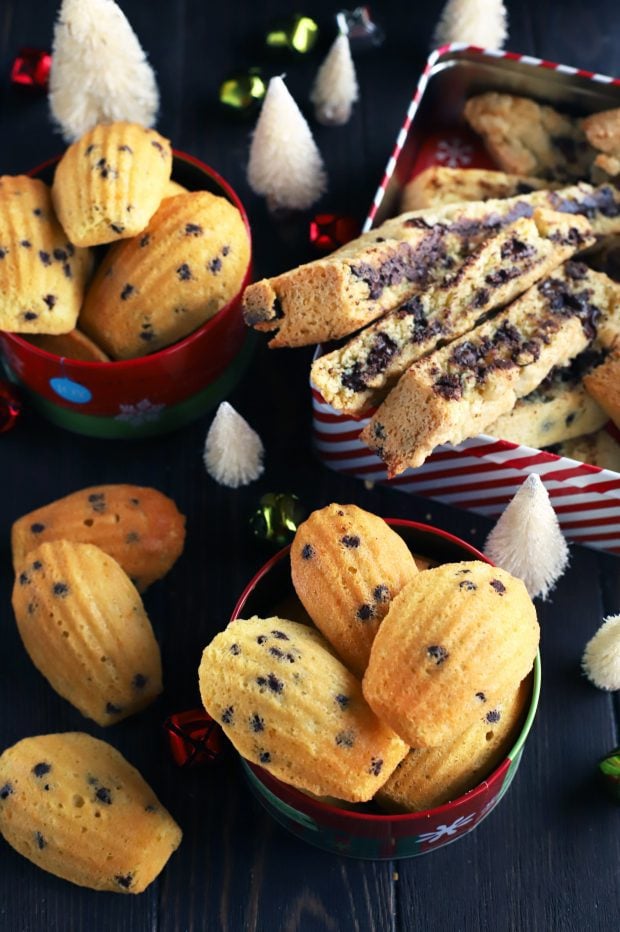 Disclosure: This post has been sponsored by USA PAN. As always, all opinions are my own. Thank you for supporting the brands that support Cake 'n Knife!
If you are anything like me, this weekend is reserved for baking and relaxation.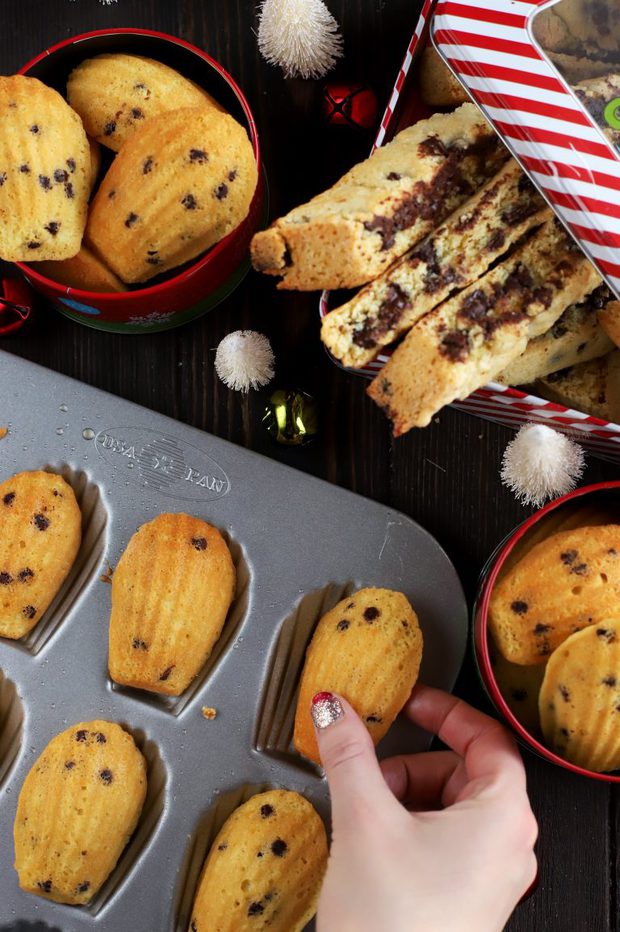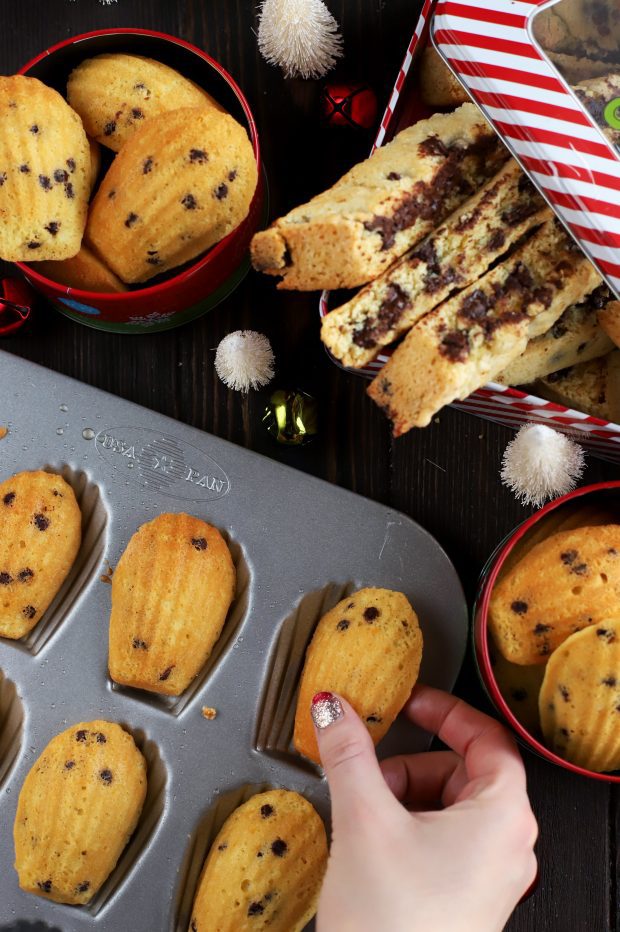 I've been kicking my butt into high gear this week, scrambling to wrap up everything I need to before I take a much-needed break for the next four days.
To me, the holidays are all about baking. However, they are also about taking baking to the next level.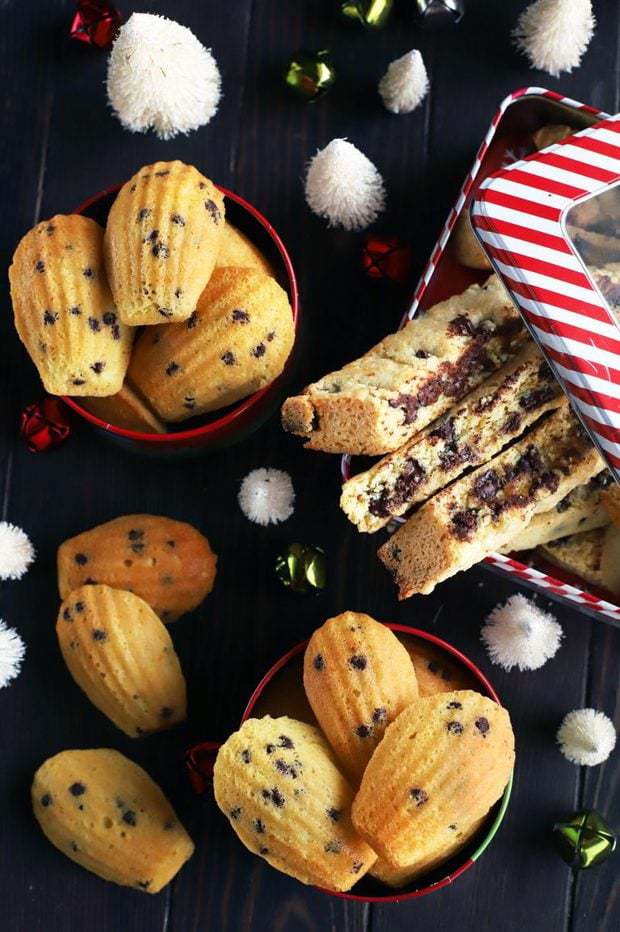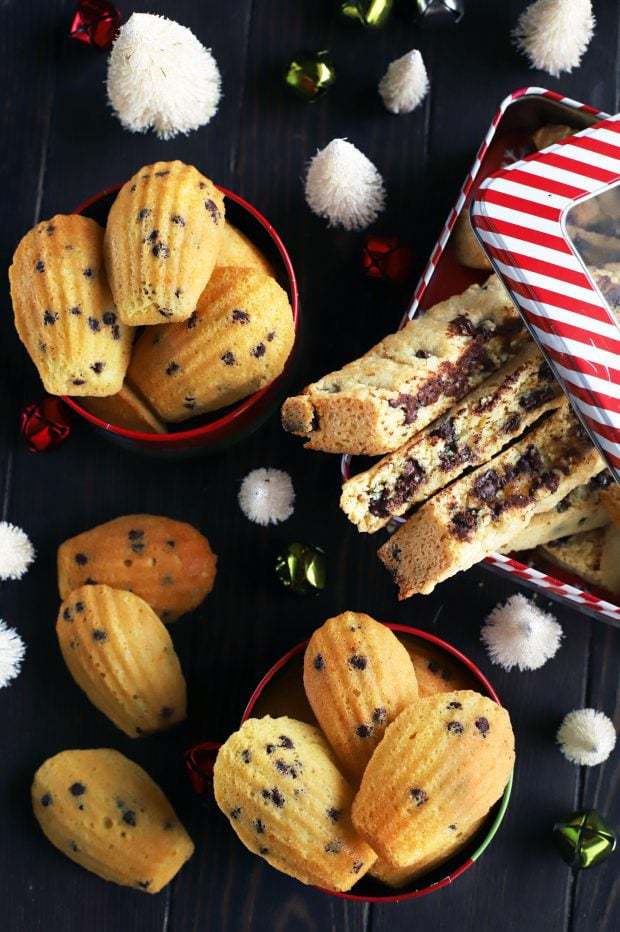 Please note that some of the links below are affiliate links. If you make a purchase through one of these links, I will receive a small commission.
This doesn't mean three tiered caked and piping decorations. Let's face it, that just isn't my forte and I don't have the patience for it.
What I DO have the patience for are cookies.
All. The. Cookies.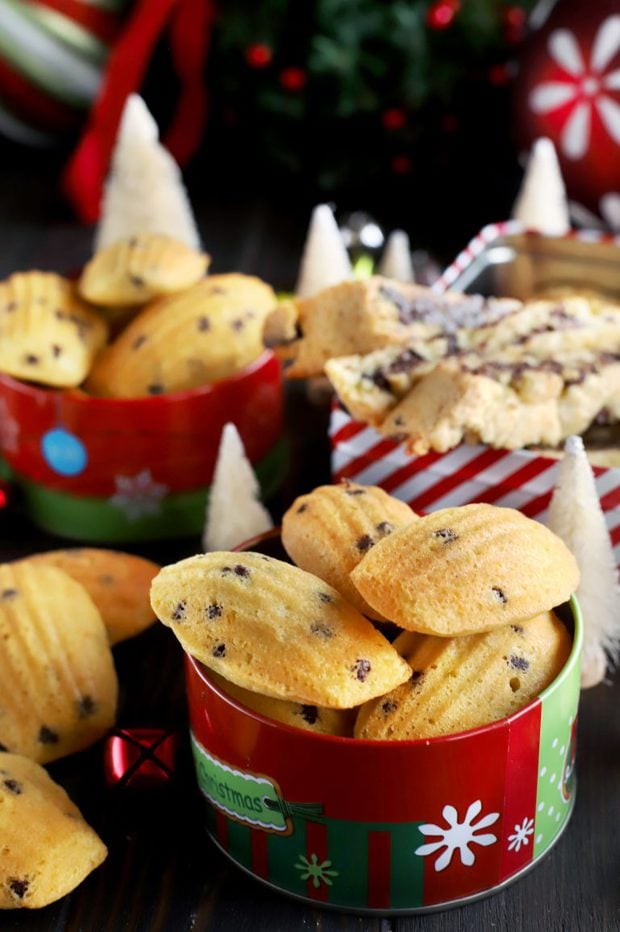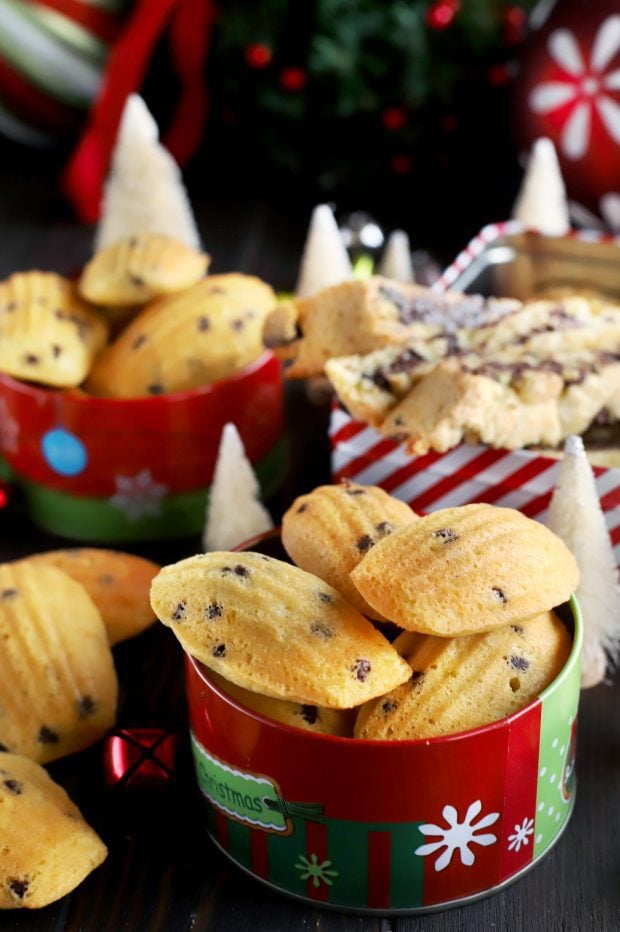 I still remember the times my grandmother and I would bake in the kitchen while waiting for cousins, uncles, and aunts to join the holiday festivities.
However, the one thing she taught me that's invaluable is, once you have a base recipe, you can make it anything you want it to.
That's exactly what these base cookie recipes I'm sharing with you are all about. With both the biscotti and the madeleines, you can switch out flavors and change mix ins to create your favorite cookie ever.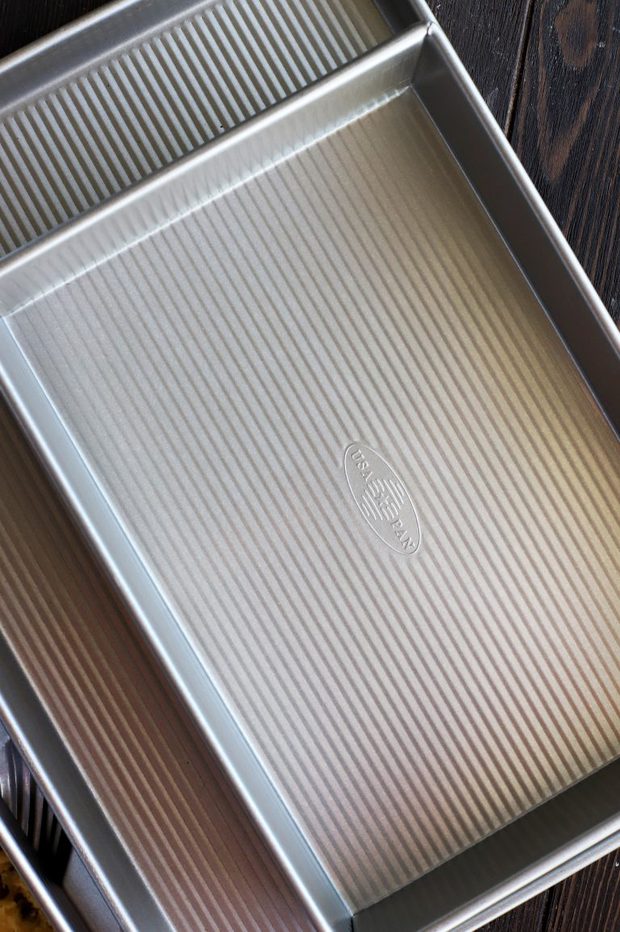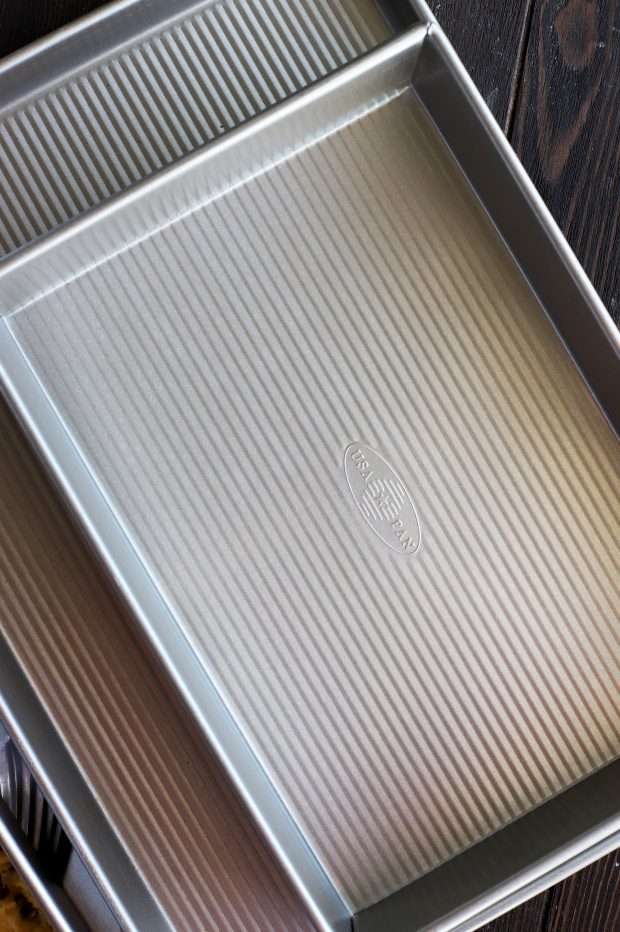 You can also customize them for friends and family as gifts, which is a personal favorite past time of mine. More on that later though!
One of the main important pieces of baking these base cookie recipes is using the right pans. That's why USA PAN takes over my kitchen.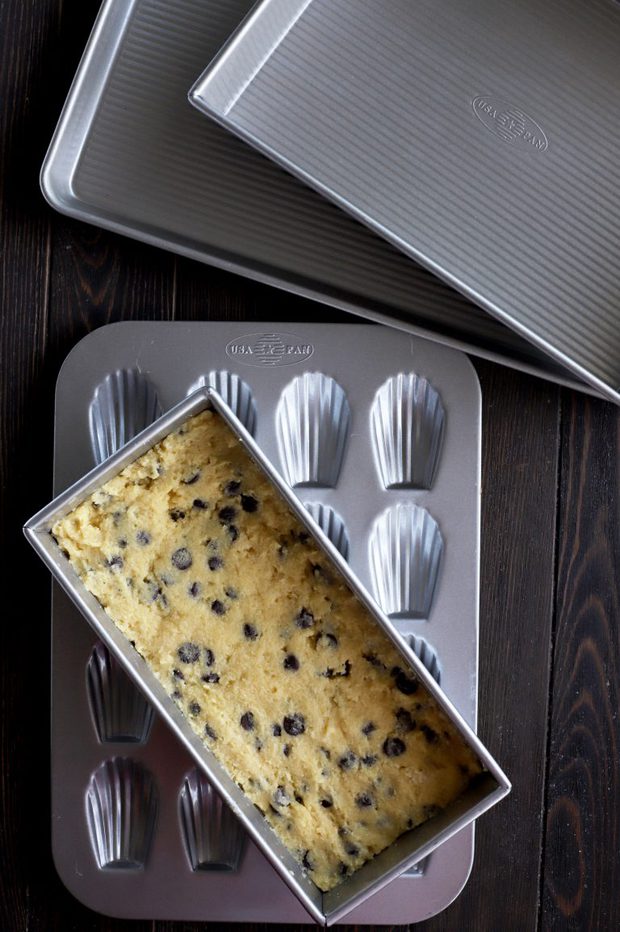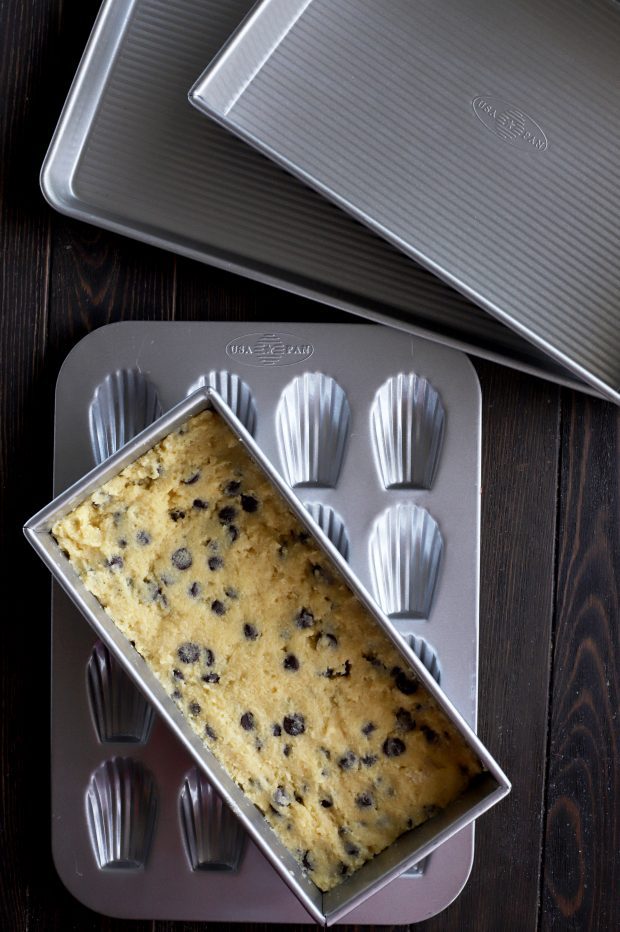 I have come to rely on their pans in so many ways. They are durable and long-lasting but they also resist warping and they are non-stick.
I accidentally forgot to grease their rectangular cake pan when I made a sheet cake the other day and I was petrified that I would have to do it all over again.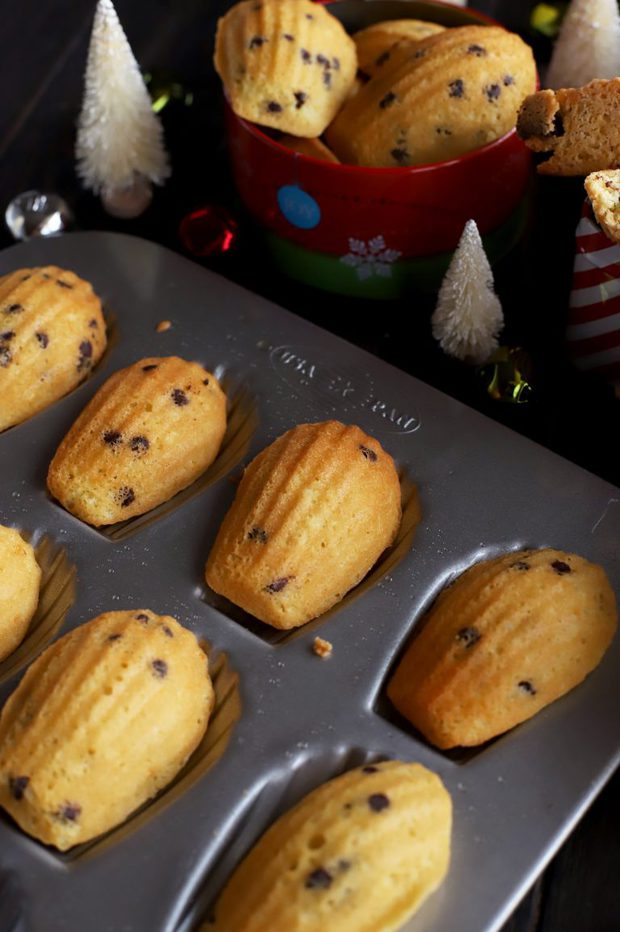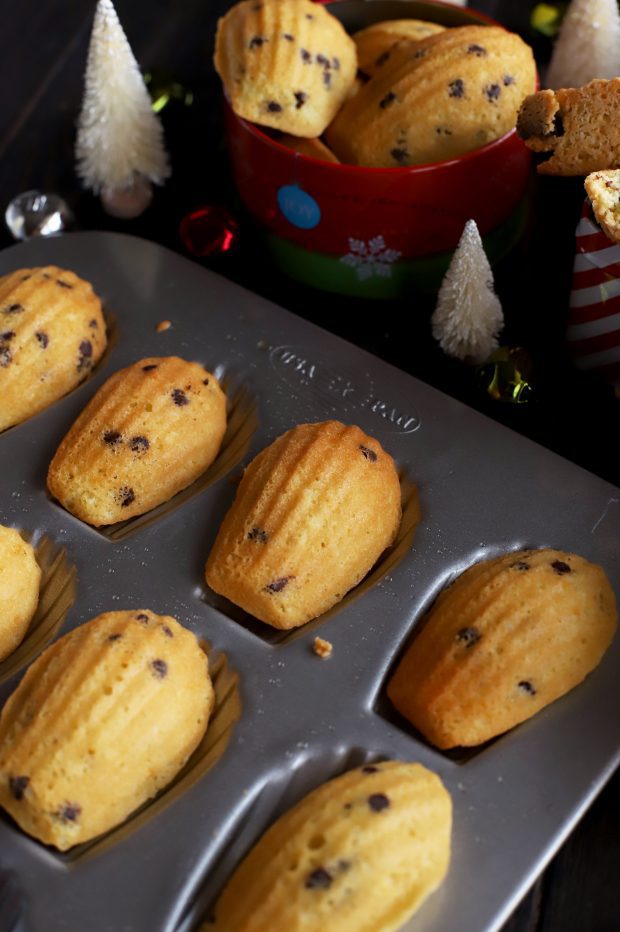 However, once it cooled, USA PAN did its job and the cake came right out with exceptional ease.
Their Madeleine pan and biscotti pan that you see me using here are fabulous to use for those of you who have a particular passion for baking.
These base cookie recipes are so stupid simple, there's no reason not to try your hand at them this holiday season.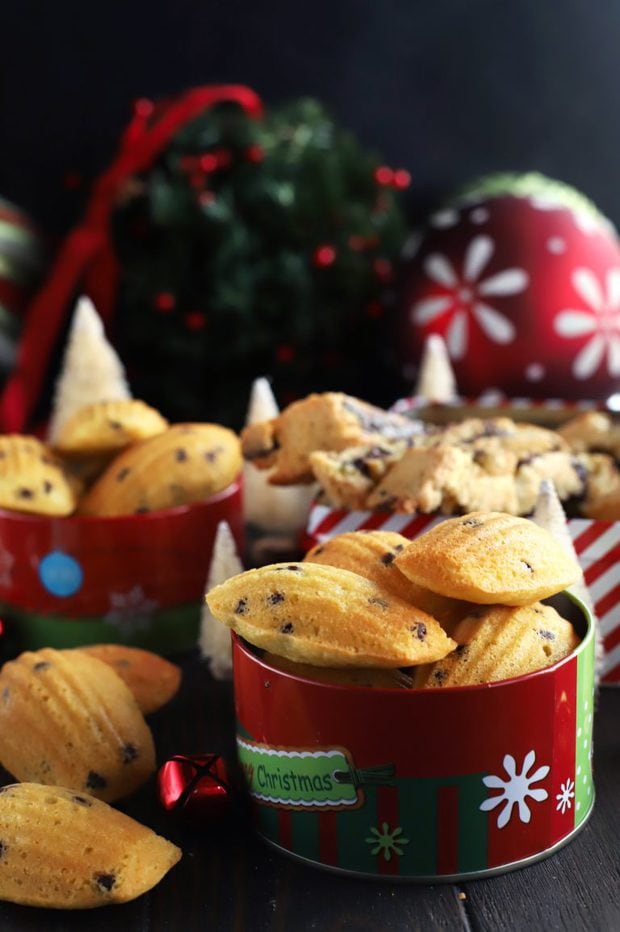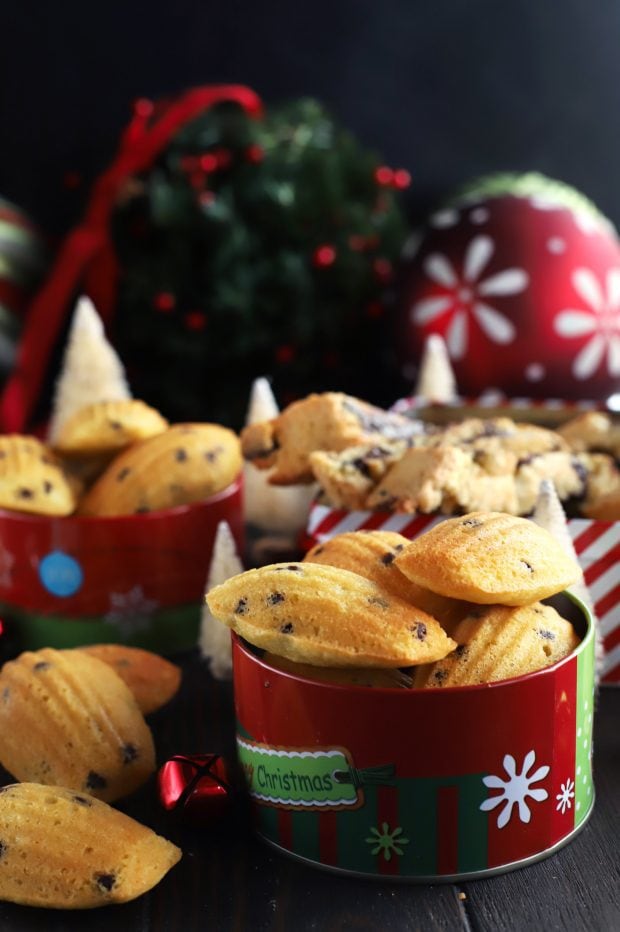 HOW DO I CUSTOMIZE A BASE COOKIE RECIPE?
Extracts – the classic extract to use is vanilla, but there are so many more out there to try out. You could use orange or lemon for a citrus element. Alternatively, you could use coffee or chocolate (or half of each for mocha!). There's peppermint for a seasonal spin, or even almond for those who love that rich flavor added in.
Mix ins – mix ins can vary from varieties of chocolate chips to types of nuts. You can even use chopped dried fruit or candies like M&Ms or Reese's Pieces. Alternatively, you can even use chopped pretzels or potato chips (I only recommend this option for the biscotti because the Madeleine dough is so light and fluffy).
Toppings – specifically for the biscotti, there are lots of ways to change things up. You can drizzle them with different types of chocolate or dip half of each cookie in your favorite type of chocolate. You can sprinkle chocolate drizzled or dipped biscotti with crushed candy canes, sprinkles, and chopped nuts.
Have a baker in your life you want to shop for? Here's my baking favorites gift guide!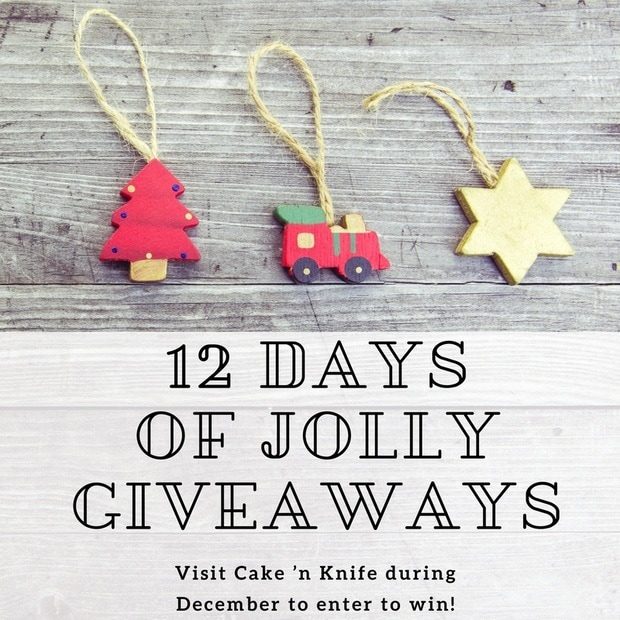 THIS GIVEAWAY IS NOW CLOSED.
My friends, it's officially Day TEN of the 12 Days of Jolly Giveaways! Can you even believe it? I sure can't, but then again, I am in denial about it almost being 2019 right now…
For all you bakers out there, you are going to be SO excited about this USA PAN giveaway! USA PAN is oh-so generously giving away a 6-piece bakeware set to once lucky winner so you can start the new year with all the baking! Who needs a silly diet anyway? 😉
Head below the recipe card to enter!
Be sure to keep up with all of the giveaways this year – check out this page for all the current posts! There are a couple giveaways that are live right now, so be sure to head over to enter.


This Recipe's Must-Haves
To make these two cookie recipes, you definitely need to pick up a USA PAN Bakeware Madeleine Pan
and a USA PAN Bakeware Aluminized Steel Biscotti Pan
! They are ideal for both recipes, trust me.
To mix everything up, you will definitely need a set of bowls like these Stainless Steel Mixing Bowls!
Finally, make sure that you have a GOOD quality whisk like this Kuhn Rikon 10-Inch French Wire Whisk
on hand. It makes everything easier.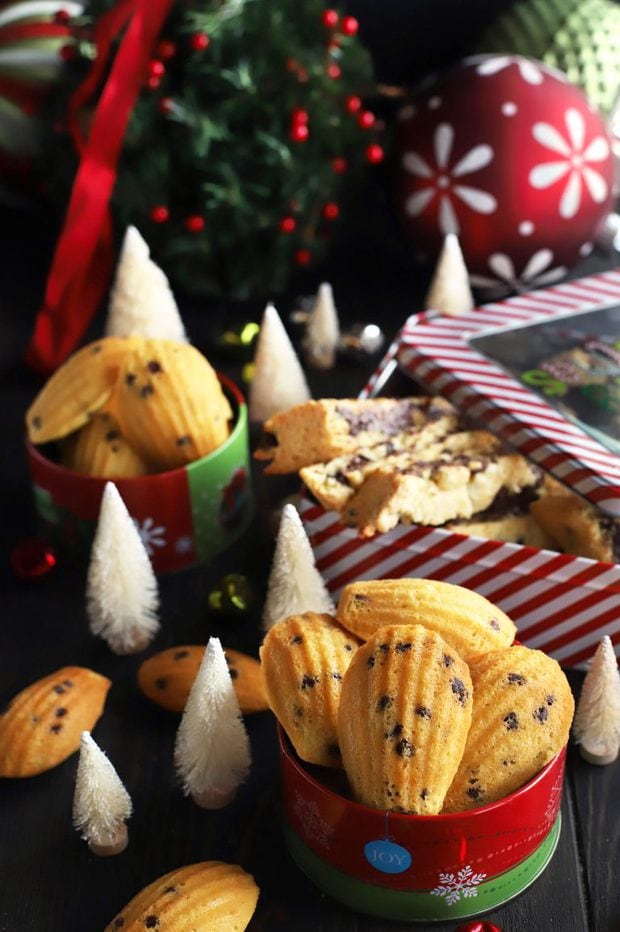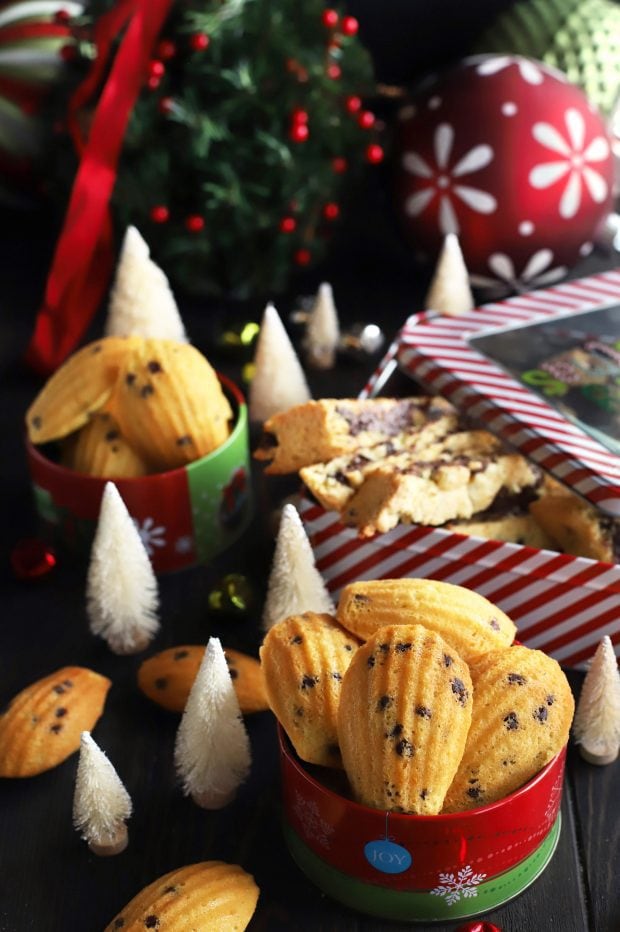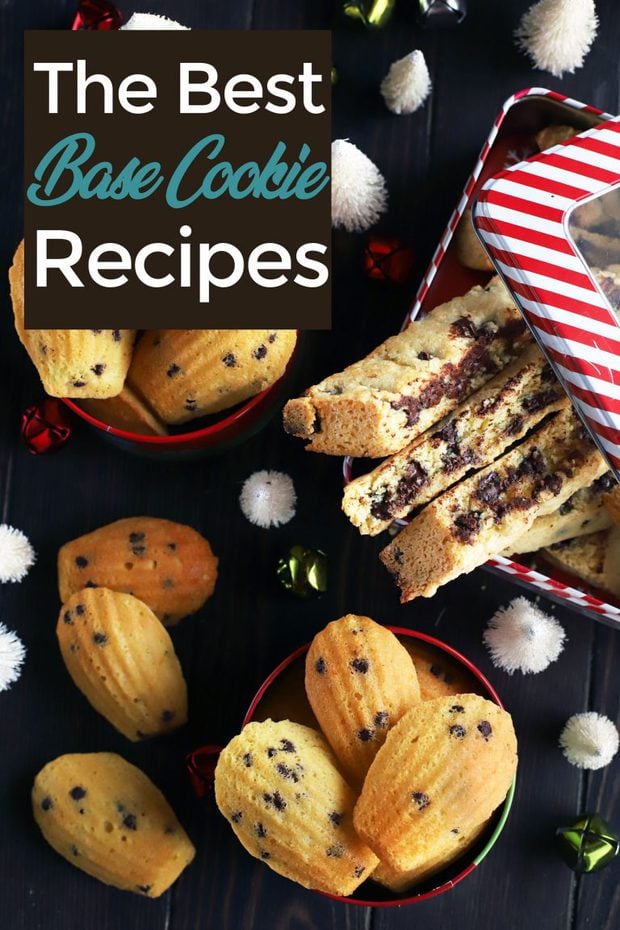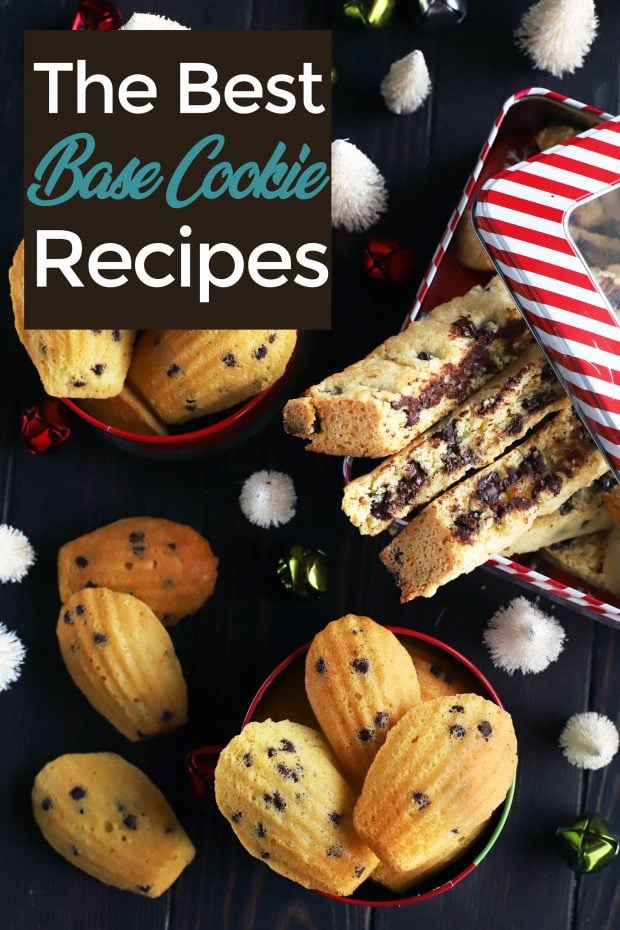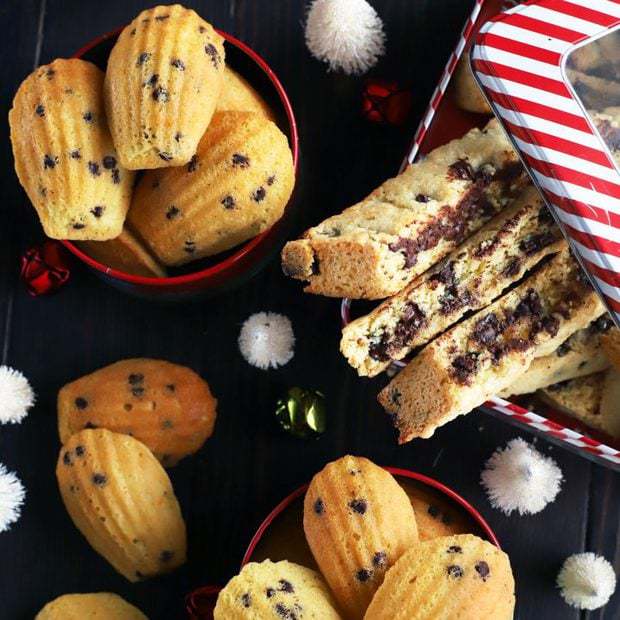 Easy Base Biscotti Cookie Recipe
Yield:
Makes approximately 1 dozen biscotti
Additional Time:
20 minutes
Total Time:
1 hour
10 minutes
Simple biscotti is an easy recipe everyone can make, and you can customize it any way you want to!
Ingredients
2 cups all purpose flour
1 cup sugar
1 tsp baking powder
1/4 tsp salt
4 Tbsp unsalted butter, cold and cubed
3 eggs, beaten
8 oz mix ins
2 tsp extract
6 oz. chocolate of choice (for drizzling)
TOPPINGS: crushed candy canes, chopped nuts, etc
Instructions
Preheat oven to 350 degrees F.
In a large bowl, stir together flour, sugar, baking powder and salt. Cut in the butter using two forks (or your hands) until the mixture resembles crumbs.
Set aside 1 Tbsp of the beaten eggs. Add the rest of the eggs, extract of your choosing, and mix ins to the flour mixture and knead until the dough comes together.
Turn the dough out into the USA PAN Biscotti pan, pressing the dough down into an even layer. Brush the tops with the remaining beaten egg.
Bake 23-25 minutes. Remove from the oven and cool 10 minutes. Keep the oven on!
Once cooled, turn out onto a cutting board. Using a sharp serrated knife, cut the logs into 1/2-inch thick slices and place cut-side down on a baking sheet.
Return to the oven and bake for 15 minutes, flipping halfway through. They should be toasted and golden brown. Cool for 15 to 20 minutes.
Melt chocolate of your choosing in microwave in 30 second intervals, stirring between, until smooth. Add melted chocolate to a Ziplock bag and trim the corner. Drizzle the cookies with both chocolates and sprinkle any desired toppings on top.
Recommended Products
As an Amazon Associate and member of other affiliate programs, I earn from qualifying purchases.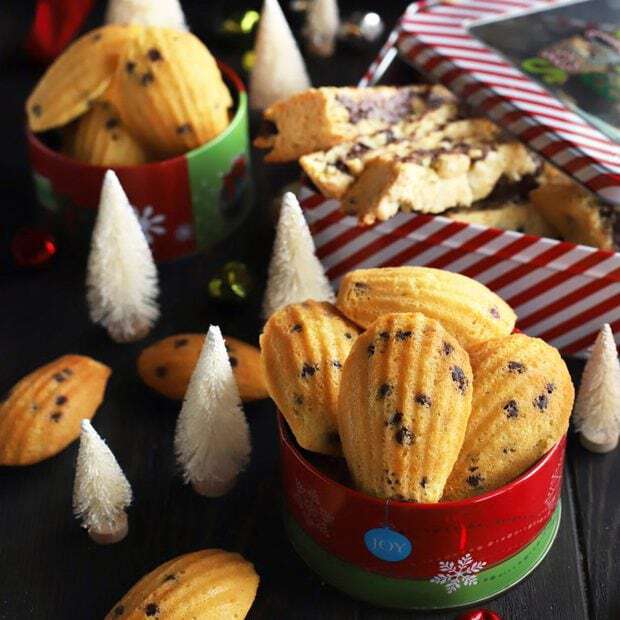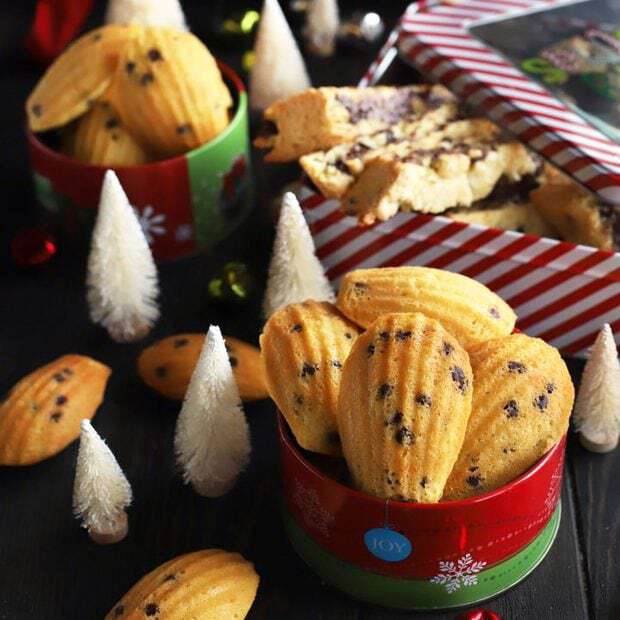 Easy Base Madeleine Cookie Recipe
Yield:
Makes Approx. 32 Cookies
Additional Time:
8 minutes
Total Time:
1 hour
18 minutes
These fluffy and springy cookies are ideal for breakfast or dessert! Plus you can add whatever flavors you like to make them your own!
Ingredients
3 eggs
2/3 cup granulated sugar
1 1/2 tsp vanilla extract (LIST options IN POST)
2 tsp citrus zest (LIST options IN POST)
1 cup flour
1 tsp baking powder
¼ tsp salt
6 Tbsp melted butter
1/4 cup finely chopped nuts or mini chocolate chips (optional)
Powdered sugar (optional)
Instructions
Add eggs and sugar to a large bowl. Beat together with a whisk until the mixture is pale yellow in color. Whisk in zest and extract.
In a separate medium bowl, whisk together flour, baking powder and salt. Add dry ingredients to the wet ingredients, stirring until combined. Stir in melted butter until combined.
Cover with plastic wrap and refrigerate for at least one hour, up to overnight.
When ready to bake, preheat oven to 350 degrees F.
Brush a USA PAN Madeleine pan lightly with nonstick spray.
Add 1 Tbsp batter to each Madeleine well. Don't worry about spreading it, it will spread as it cooks. Just add the Tbsp to the deepest part of each cookie well.
Bake for 8 minutes, or until the edges are golden brown and the centers bounce back when you lightly press them with your finger.
Cool in the pan for a few minutes before removing to cool completely on wire racks before dusting with powdered sugar.
Recommended Products
As an Amazon Associate and member of other affiliate programs, I earn from qualifying purchases.