With a Sparkling Mint Rose Wine Cocktail in hand, your next girls' night in is guaranteed to be a bubbly, festive occasion, particularly with the addition of OREO Thins Bites. A little chocolate, a little booze, and a few girly movies – all you need is to add in dancing in your pajamas and makeovers!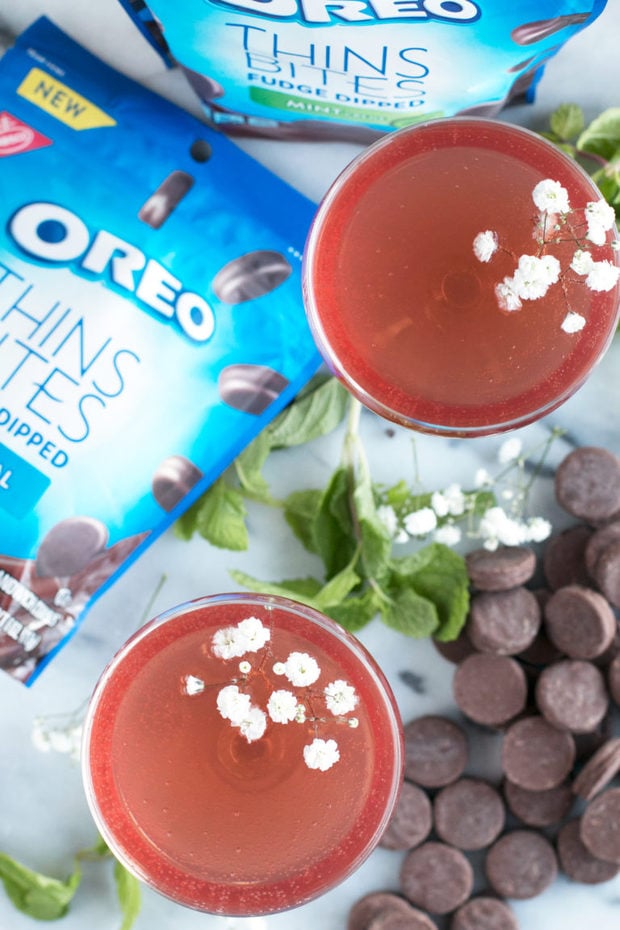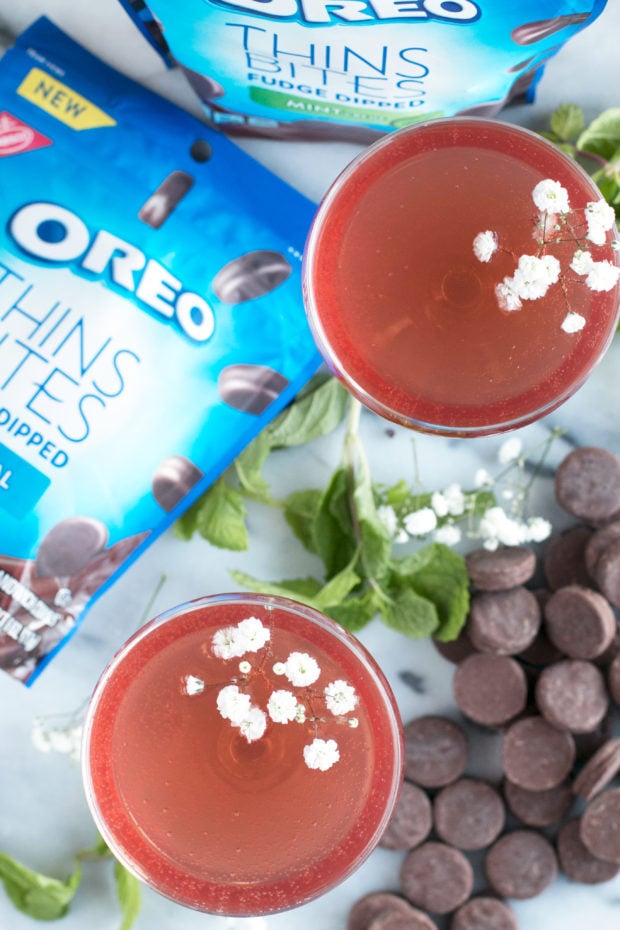 This post has been sponsored by OREO Thins Bites. All thoughts and opinions are my own.
Remember when you were a kid and sleepovers were all you and your friends did on the weekend?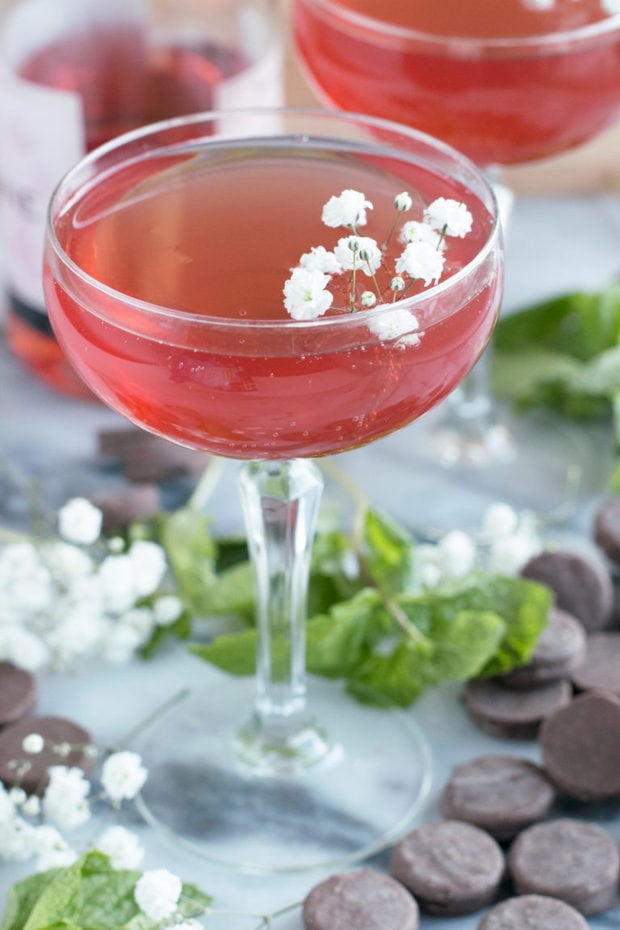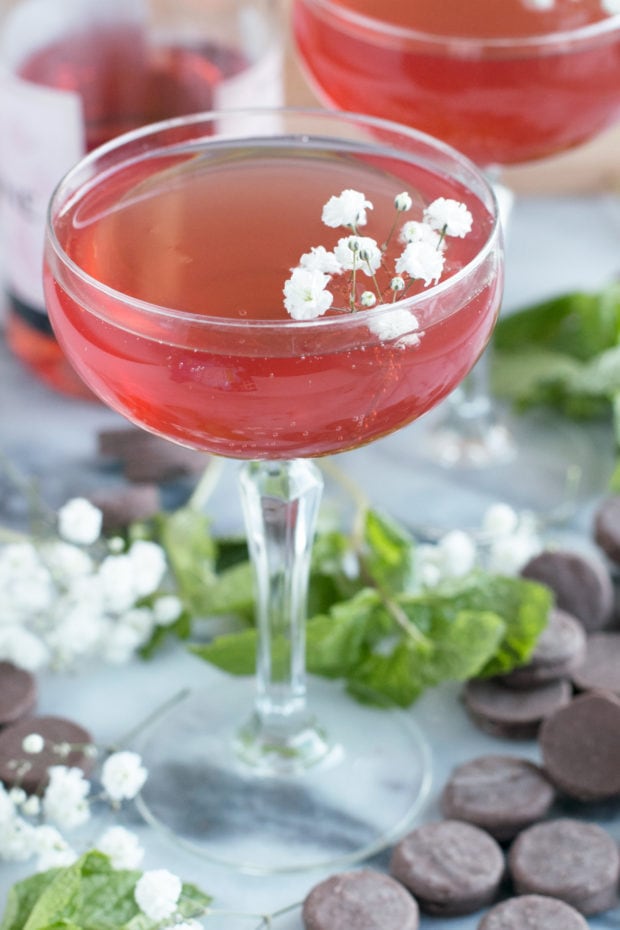 I was recently chatting with my 15-year-old cousin about her weekend plans, and when she mentioned she was going to the weekly sleepover she and her friends have, all those girly memories came flooding back to me in seconds.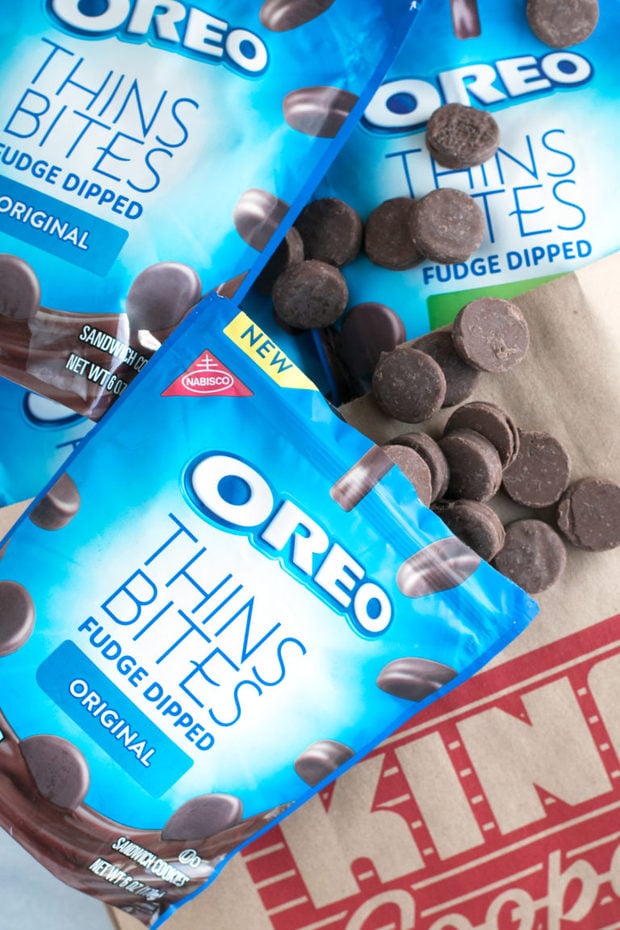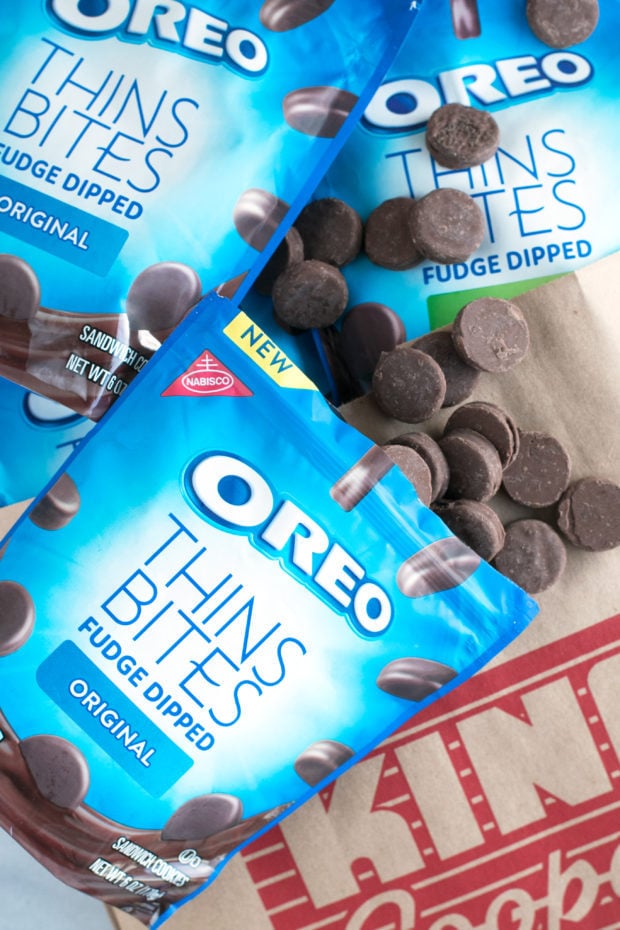 The makeovers. The giggling. The chocolate. The girly movies. The late nights playing "light as a feather, stiff as a board."
GAH, don't you just wish you had that freedom like you used to?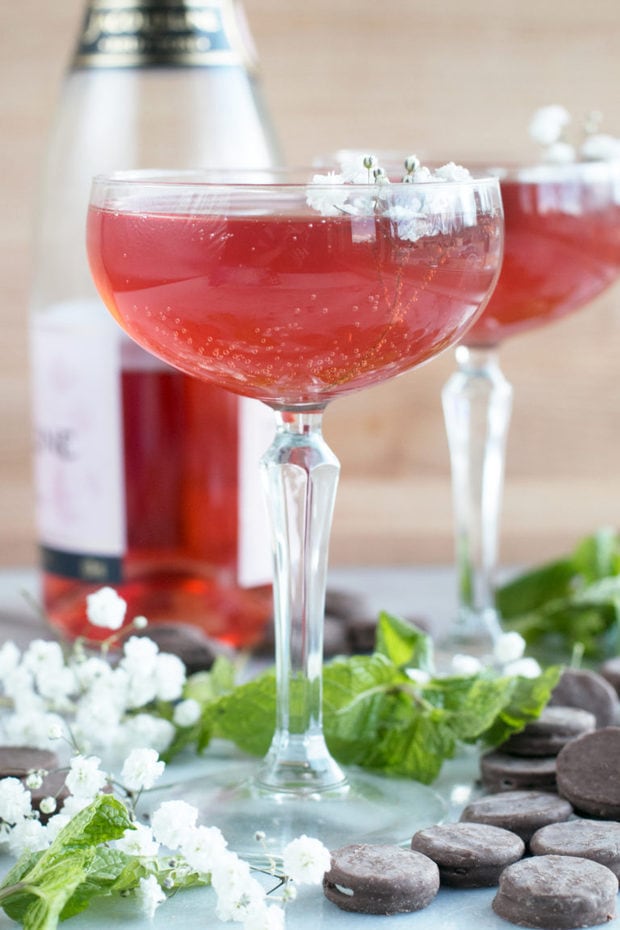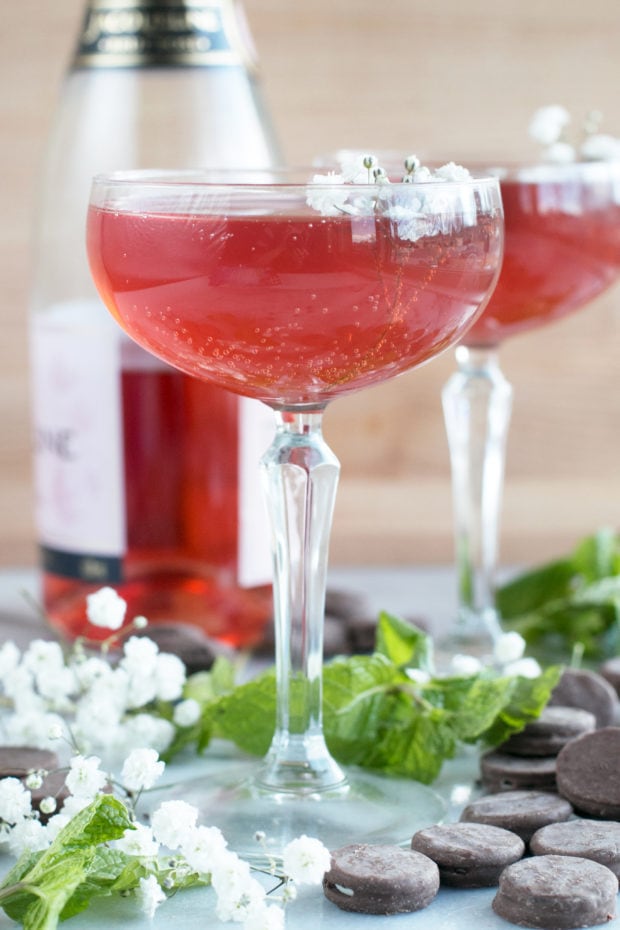 Now there are responsibilities. There are bedtimes and bills to pay, work to wake up for in the morning and dogs to take care of.
There are the TV shows you're obsessed with and the pure exhaustion that floods you at about 9PM on a Friday night after a long work week.
It's about time we changed things up, don't you think?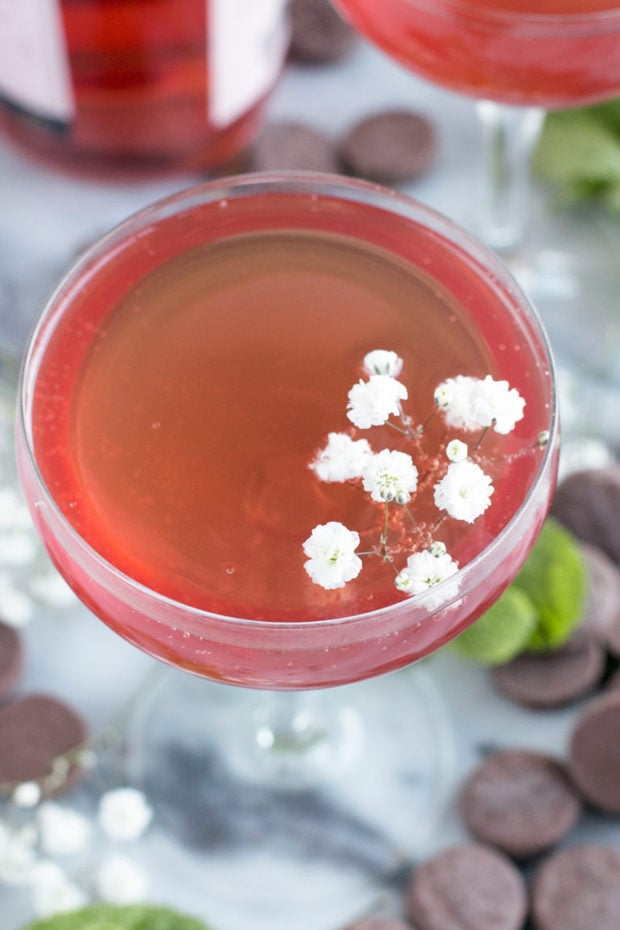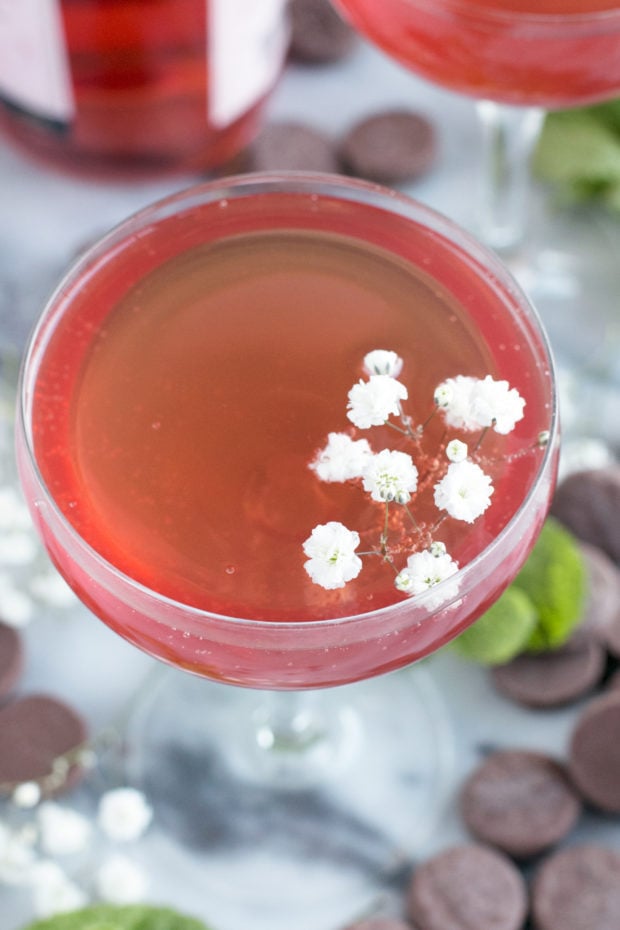 This month, I am challenging you to put aside the responsibilities, to set aside the feeling of obligation and rewind time to yesteryear when you and your girls would spend a night in, giggling over magazines and movies.
Instead of the normal candies and popcorn, step up your snacking game (there are some privileges to being an adult and buying your own treats, isn't there?) with OREO Thins Bites.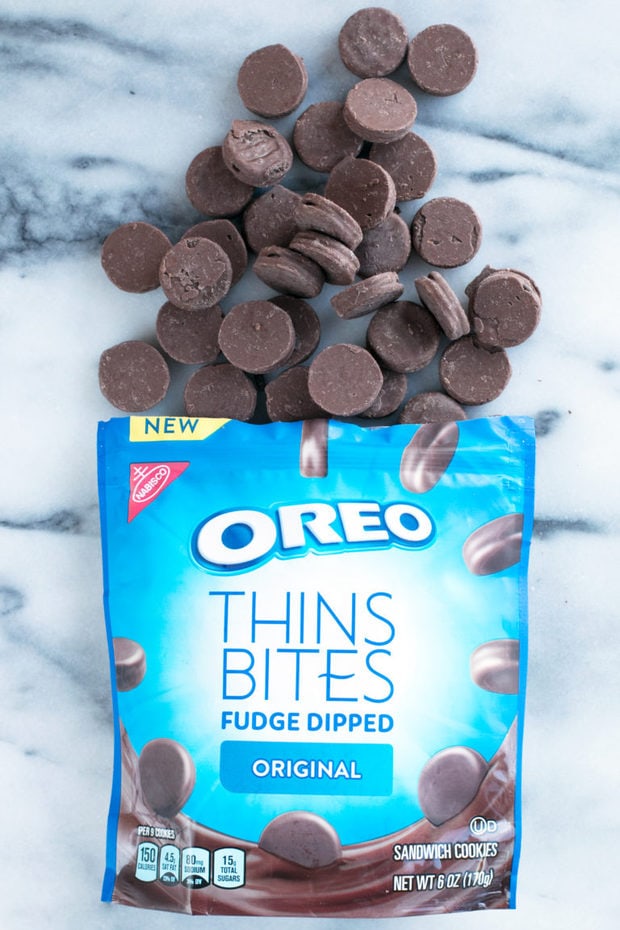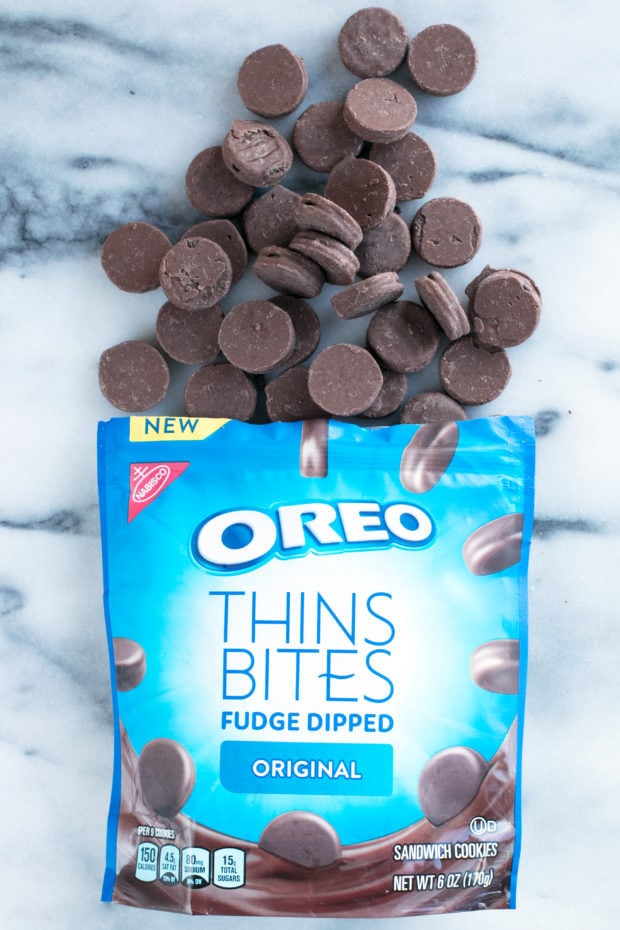 What are OREO Thins Bites?
OREO Thins Bites Fudge Dipped Original Creme is my new favorite thing that I can't get enough of. The bites are essentially mini thin OREO cookies, covered in fudge.
All in all, it's a simple concept, but OMG when you pop one of these little guys in your mouth, you might not be able to eat OREO Cookies the same way again.
Not to mention they have OREO Thins Bites Fudge Dipped Mint Creme which have the OREO Cookies flavor melded with mint that makes it taste reminiscent of a mint chocolate that you would get on your pillow at a fancy hotel.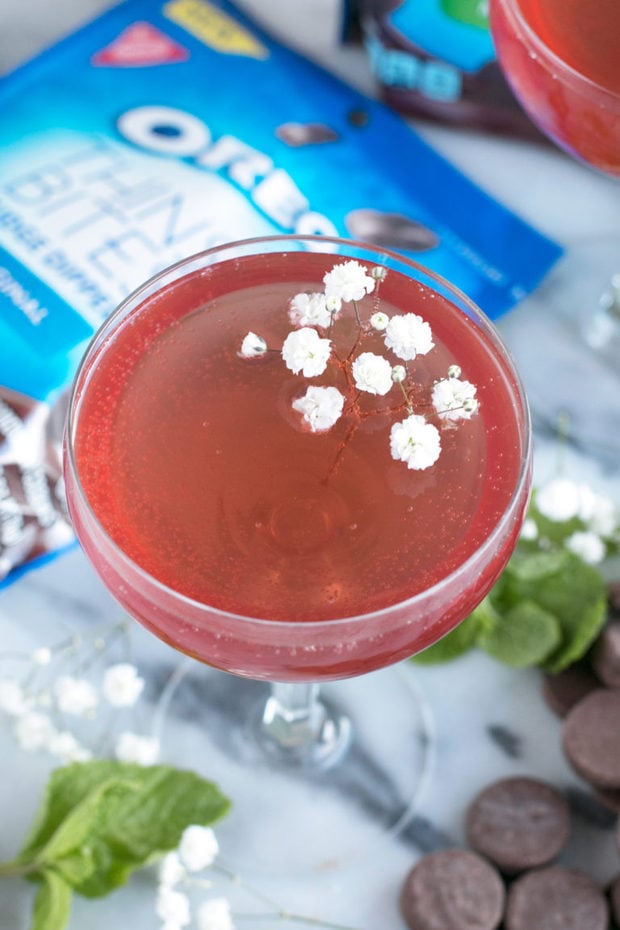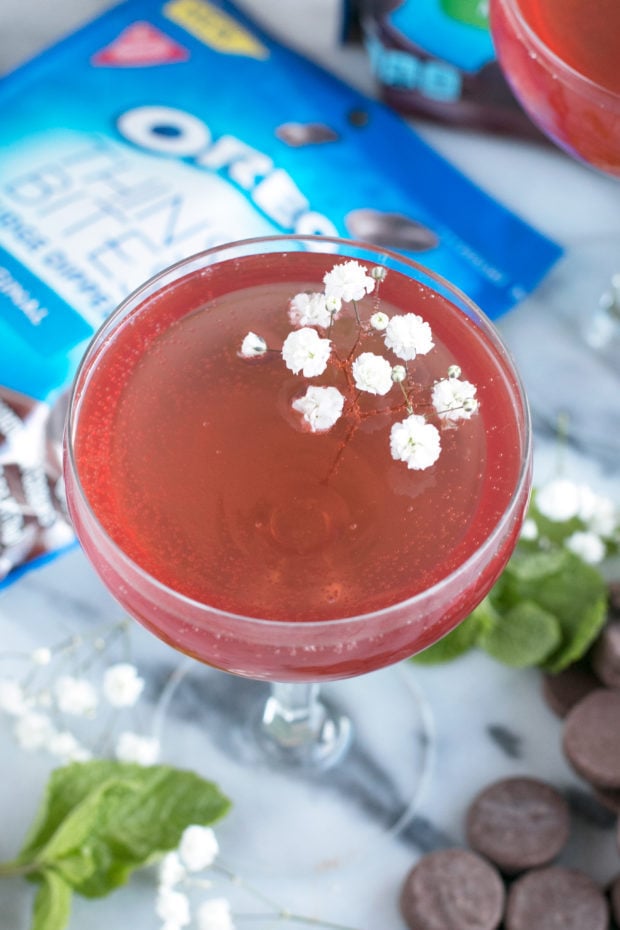 With these sweet treats in mind, I created a sparkling mint rose wine cocktail to pair along with it. Again, we're adults now, so we might as well take advantage of it, right?
The truth is, a little pink cocktail and some chocolate really makes an adult-turned-kid girls' night in even more special.
Plus grabbing packs of OREO Thins Bites to munch on means your girls' night in just got a whole lot easier to plan.
It's an poppable snack that's easy to pick up and just as easy to eat alongside these herbaceous and slightly sweet cocktails.
You don't need to worry about creating fancy foods when you can simply create a gorgeous cocktail with a throwback to a simpler time when you didn't have to adult so hard all the time.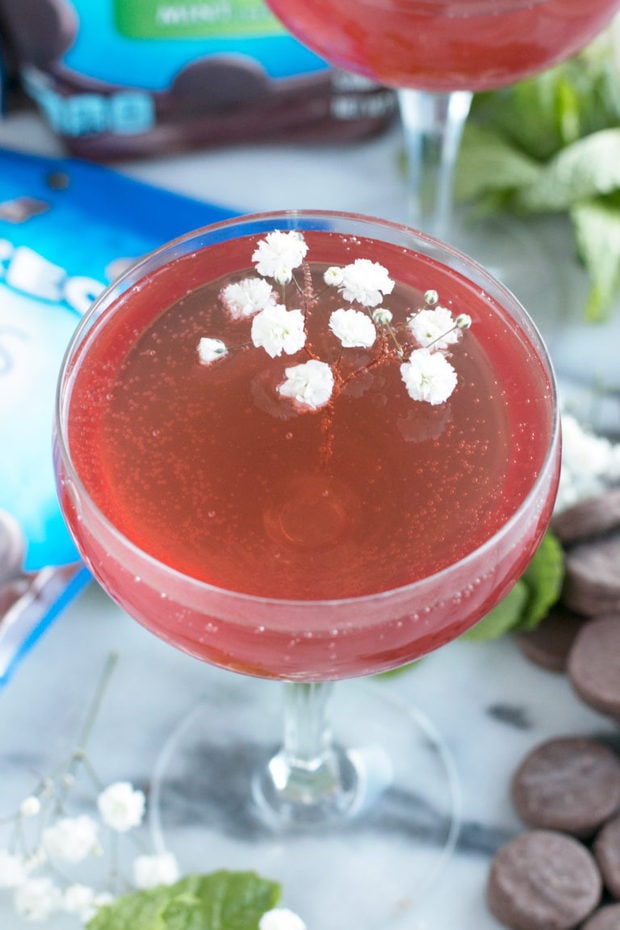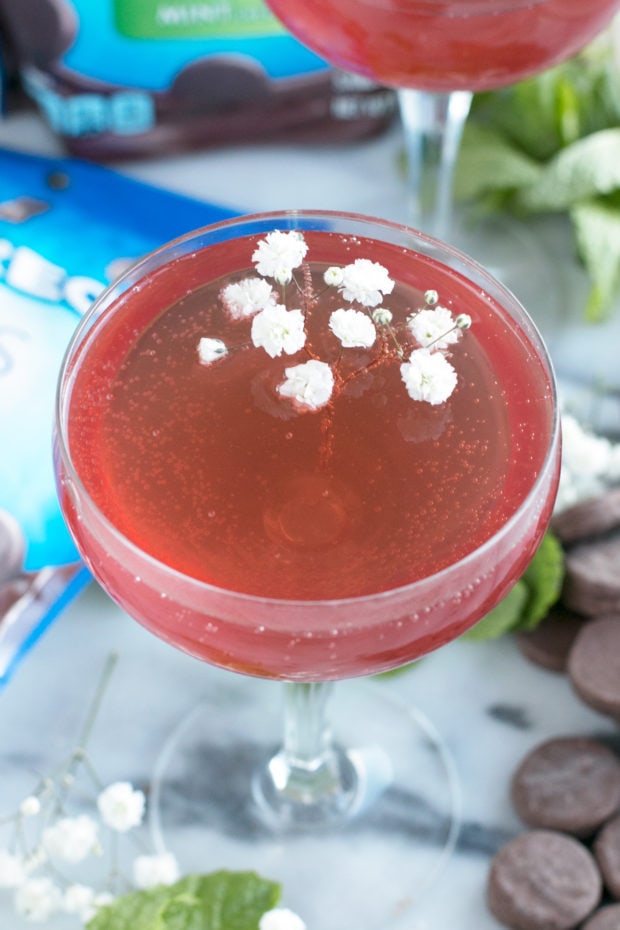 So let's adult the fun way shall we? With booze and chocolate. DUH.
You can pick up your OREO Thins Bites in all flavors at your local Kroger store (for those of you here in Denver, that's King Soopers as you well know) in the cookie aisle!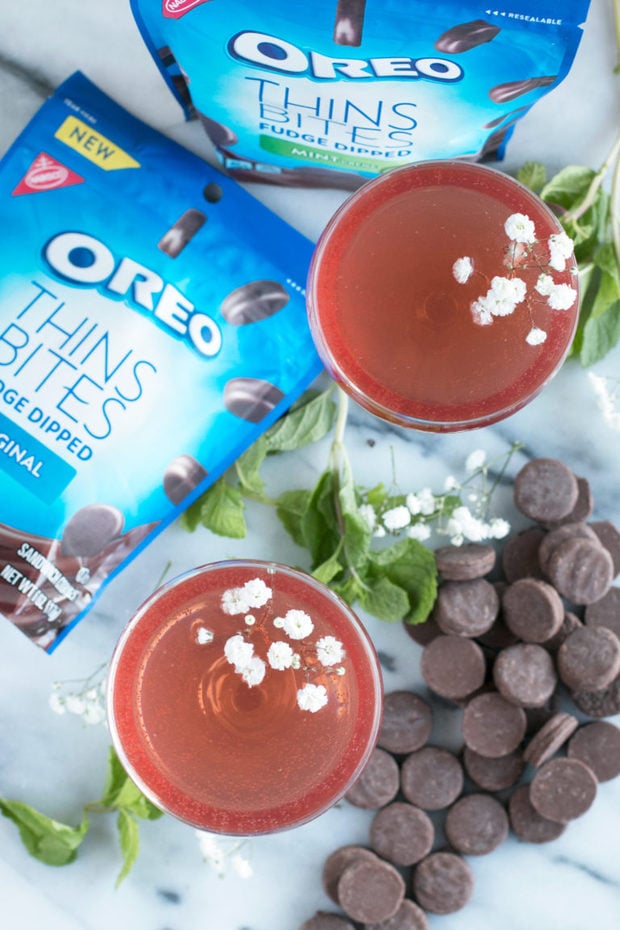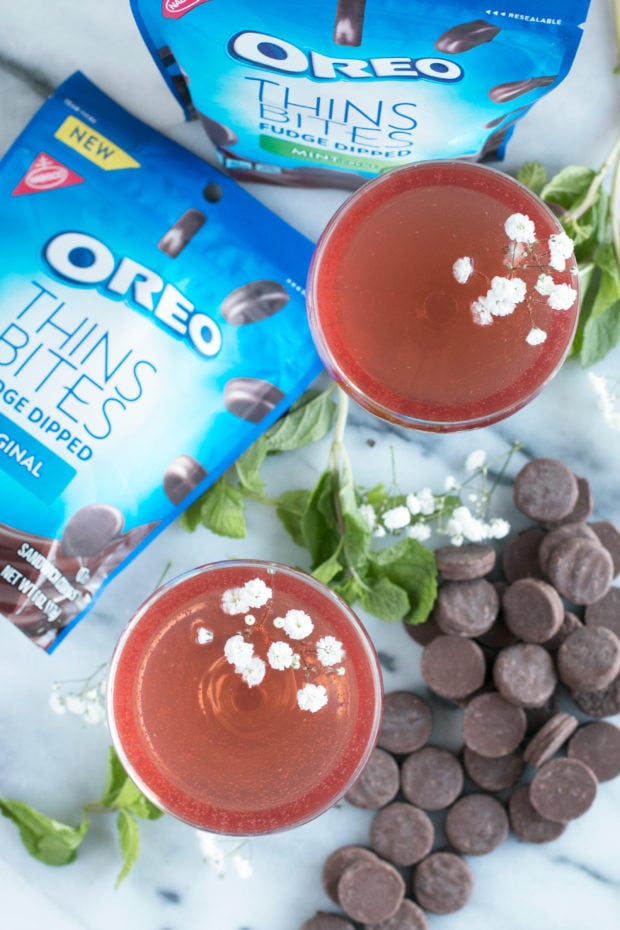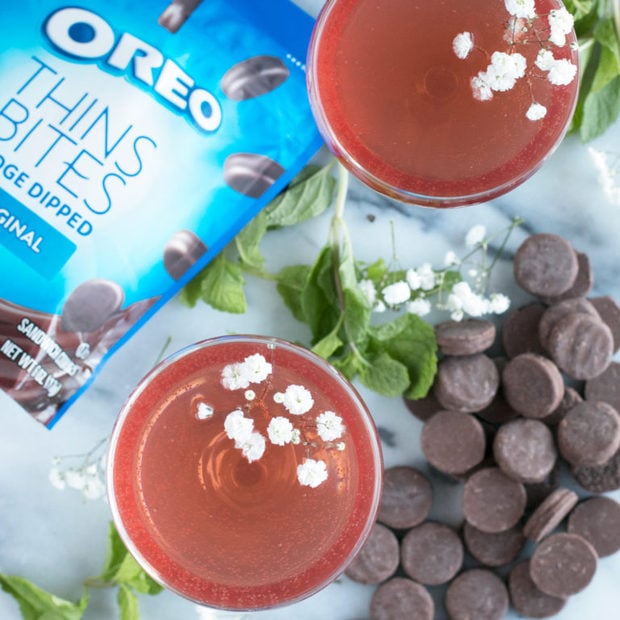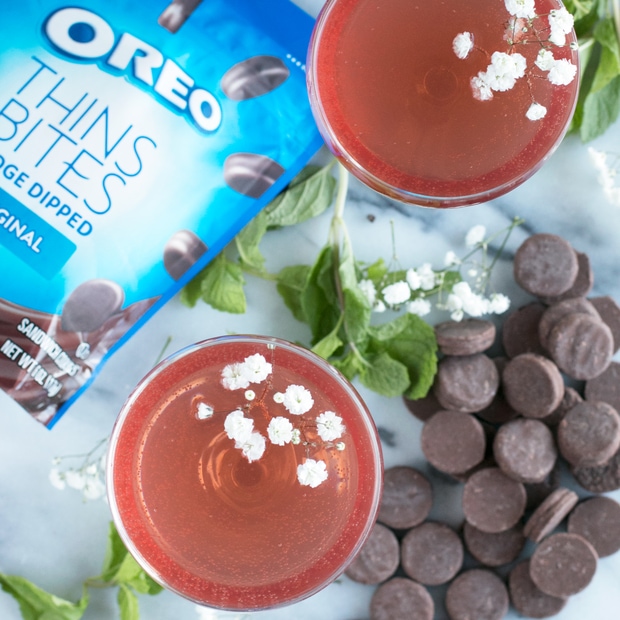 Sparkling Mint Rose Wine Cocktail
Subtle mint flavors infuse rose wine in this light and bubbly cocktail that's perfect for a girls' night in!
Ingredients
1 Tbsp fresh lemon juice
4 oz vodka
6 mint leaves
2 Tbsp agave
1/2 oz pomegranate juice
1 1/2 cups sparkling rose wine
optional garnish: fresh baby's breath
Instructions
Add lemon juice, vodka and mint leaves to a shaker. Muddle well.
Add agave and pomegranate juice to the shaker. Fill with ice. Shake briefly.
Strain mixture into two coupe glasses.
Top each glass with 3/4 cup sparkling rose wine.
Garnish with fresh baby's breath.

Serve

with one serving of Oreo Thins Bites (9 cookies).