A Hot Orange Mocha Cocktail with Espresso Whipped Cream in your hand is the only thing that can make the winter cold just melt away… Cuddle up with your honey and kick back to soak in the rest of the holiday season before it's gone!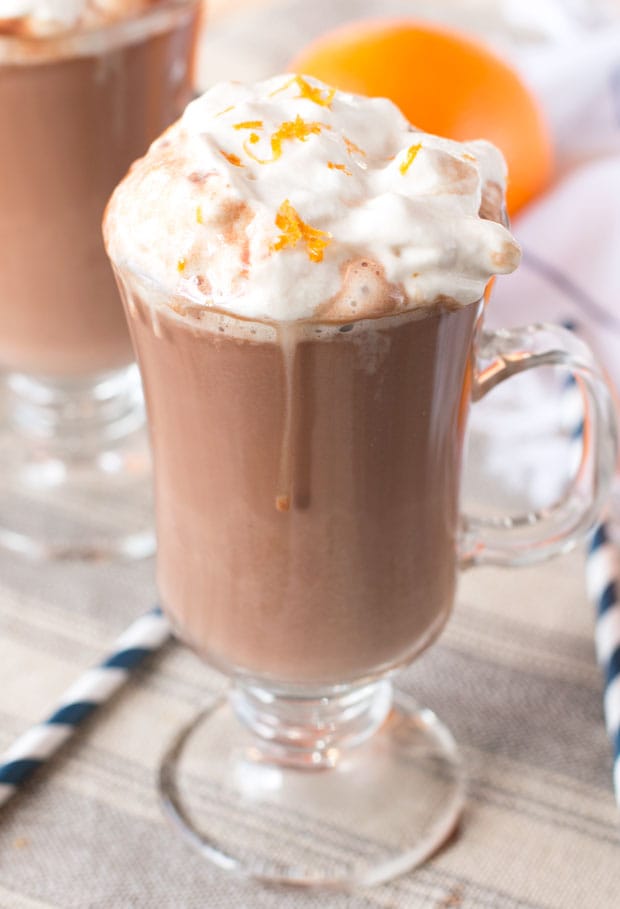 Baby, do you realize how freaking cold it is outside?
I swear, every time I step outside my door I am greeted with a cold breathe of the most frigid air in the world.
Thank you Denver for staying true to form this winter.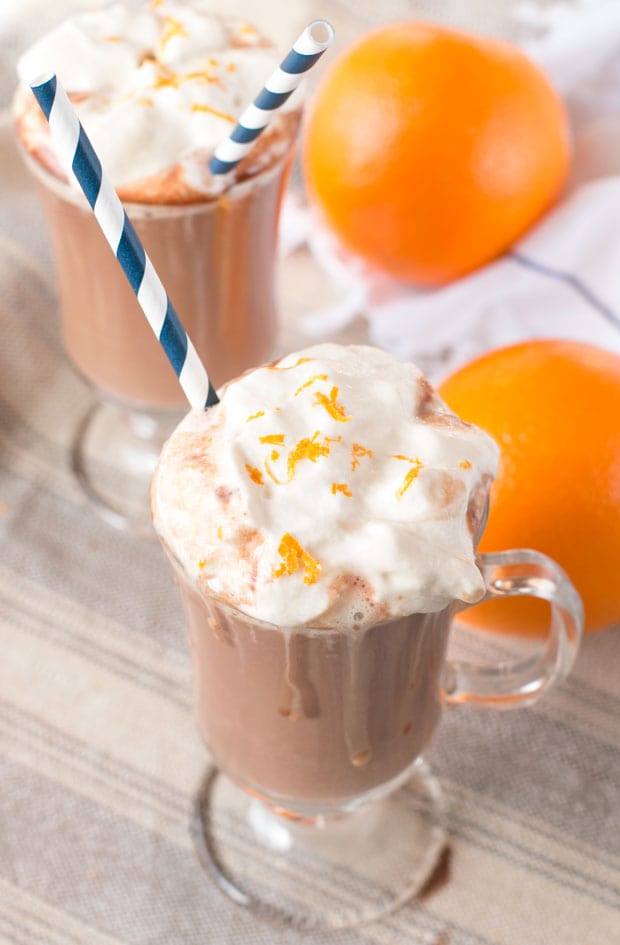 I have been literally running from my front door to my car, into bars and restaurants, simply trying to hide from the bitter cold that has been hitting us lately.
I do love the winter but when it's just bitter cold without any pretty snow to look at, it's a little tough to get into the happy cozy winter spirit…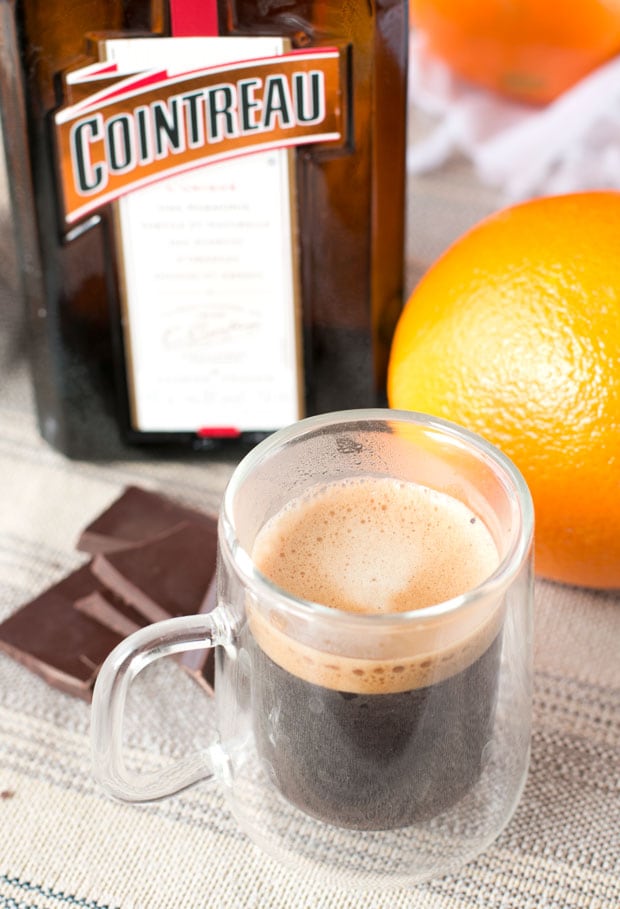 Unless you have something warm to snuggle up with of course… Lately my saving grace of each day has been me retreating to the basement with the man (I really will tell you why I am simply calling him "the man" soon, it's a whole story and I keep forgetting LOL) and our two insane dogs.
There's a fire always lit in the fireplace, the tree is the only light we need and with a cocktail in hand, all that cold bitterness just melts away.
When it's a cocktail like this Hot Orange Mocha Cocktail, well that's a whole other level of heaven that I look forward to.
This rich chocolaty and caffeine-packed cocktail is a treat to end the night with. It's the perfect after dinner drink to wrap your hands around after a particularly delicious holiday dinner.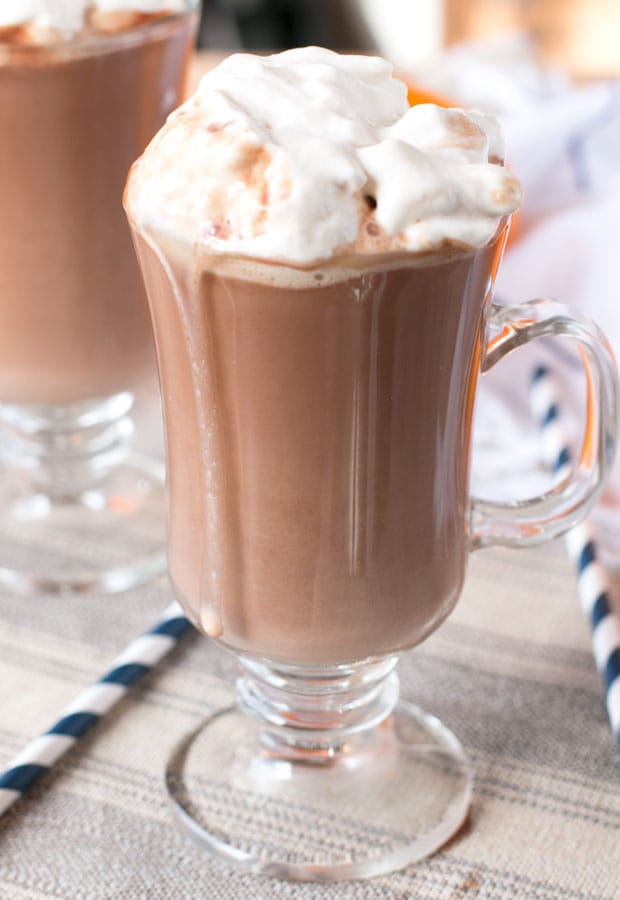 The flavors of coffee, chocolate and orange in this boozy treat all remind me so strongly of Christmas. I've mentioned before that those chocolate oranges were always a tradition at Christmas for me and my family.
This is basically the grown-up drink version of that. You get the flavors of the rich dark chocolate that pair so well with the burst of espresso and orange in the Cointreau.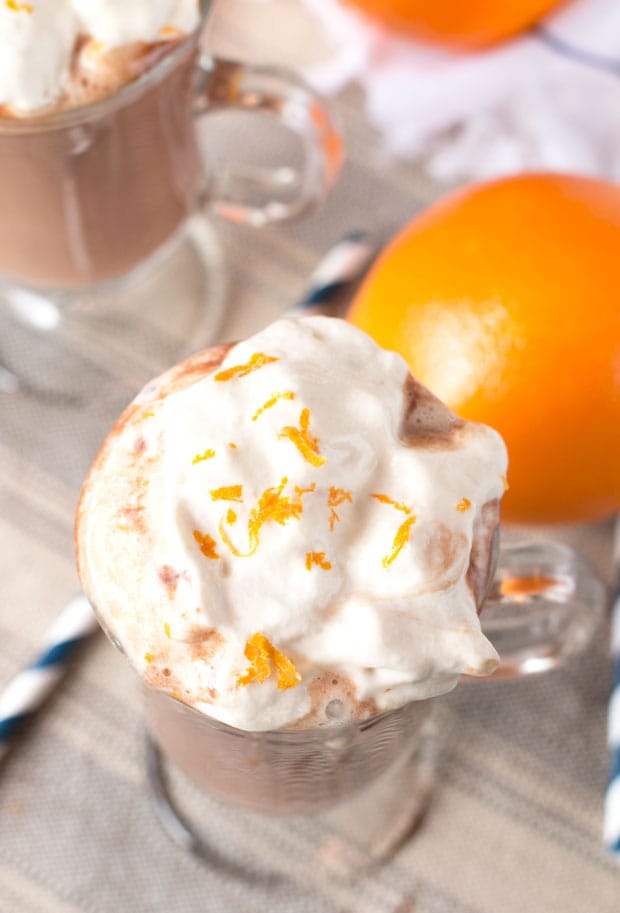 I think the espresso that I used in this drink also really makes it stand out from other coffee cocktails I've had in my life.
I used compatible nespresso capsules from Gourmesso (a delightful alternative to the standard Nespresso capsules I thought I was limited to!), specifically the Colombia Arabica Mezzo. The flavors of cocoa in the espresso really bring out the depth of flavors in the cocktail.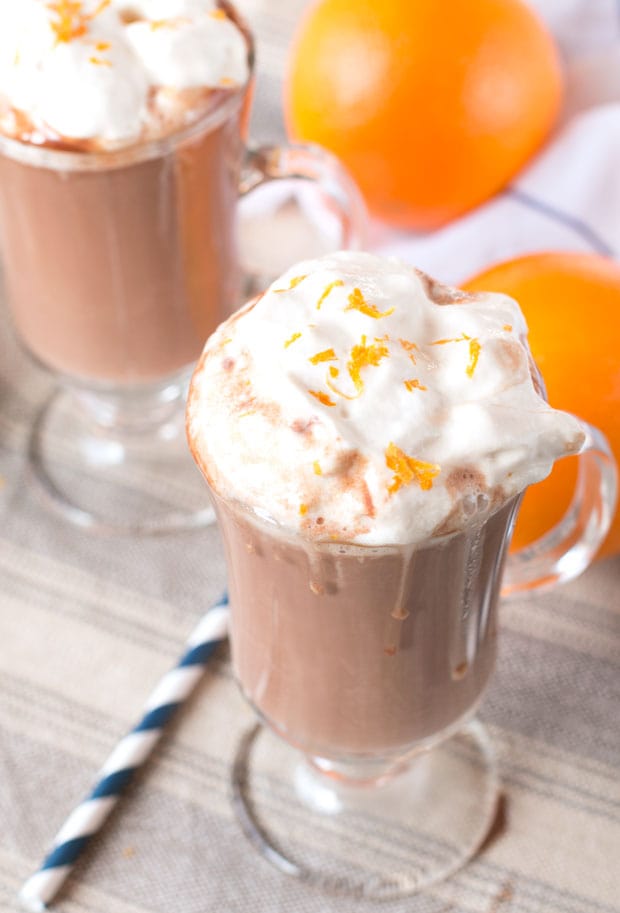 It's basically dessert in a cozy glass, with a punch of booze and caffeine because… well because it's the holidays and the diet doesn't start for at least another few weeks (if ever… let's be real ok?).
Disclosure: I received free product and compensation from Gourmesso as part of this post. As always, all opinions and recipe are my own. Thanks for supporting the brands that support Cake 'n Knife!
This Recipe's Must Haves
Pin this Hot Orange Mocha Cocktail with Espresso Whipped Cream recipe for later!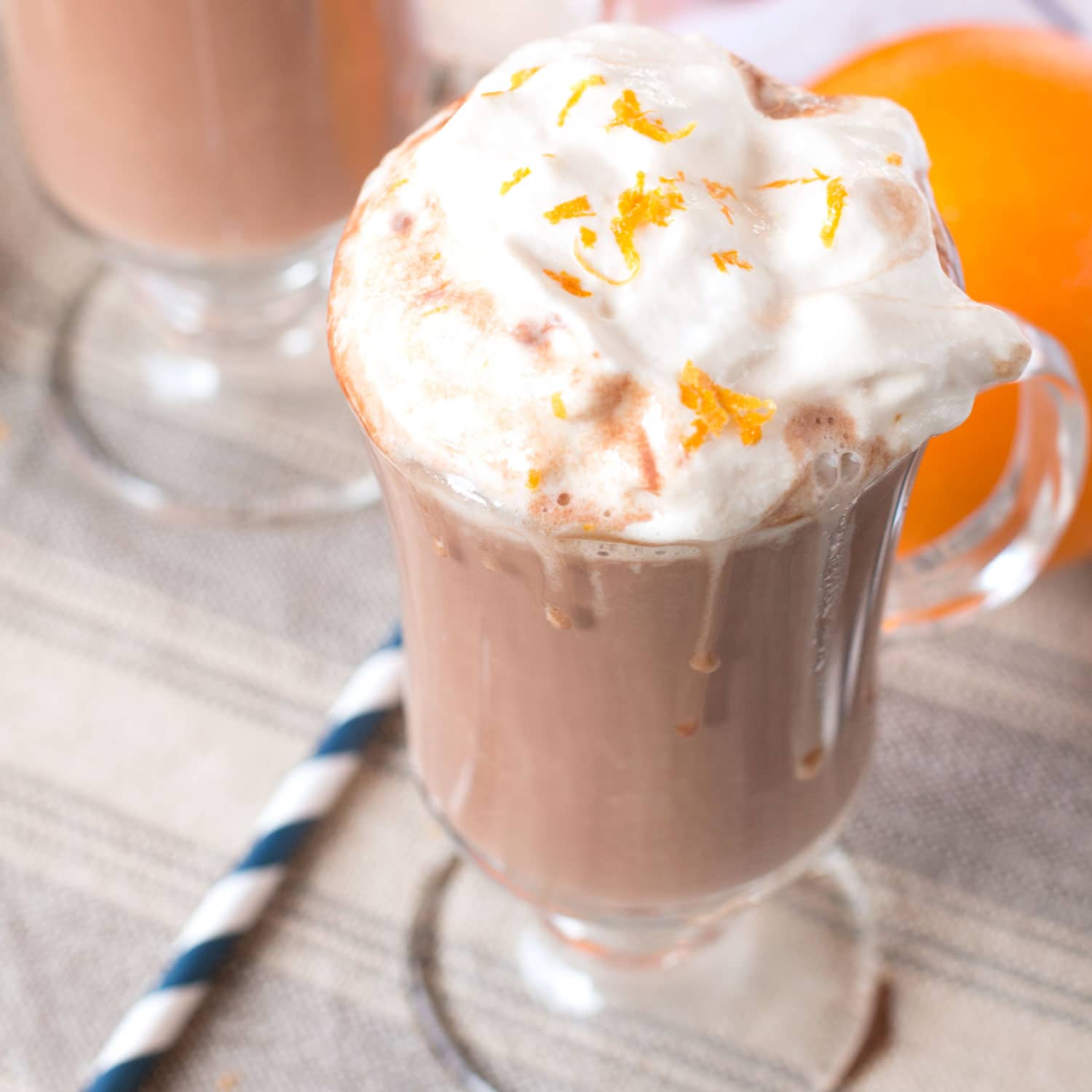 Hot Orange Mocha Cocktail with Espresso Whipped Cream
Rich and creamy, this espresso-infused cocktail is just like drinking a chocolate orange!
Ingredients
1 oz Cointreau
2 oz vodka
2 1/2 oz dark chocolate, chopped
1 cup whole milk
1 Gourmesso Colombia Arabica Mezzo capsule
1/2 cup heavy whipping cream
1/4 tsp espresso powder
Orange zest
Instructions
In a medium bowl, whip heavy cream with espresso powder until it reaches stiff peaks. Set aside.
Brew the Gourmesso espresso in the smallest serving size in your Nespresso machine.
In a small saucepan, heat milk over medium heat. Once warm, stir in vodka, Cointreau and espresso.
In a microwave safe bowl, melt chocolate in 30-second increments, stirring in between each, until melted.
Stir melted chocolate into the warm milk mixture. Pour into mug and top with whipped cream. Garnish with orange zest. Serve.