I am sure all of you can agree that life without dessert would be so so so sad…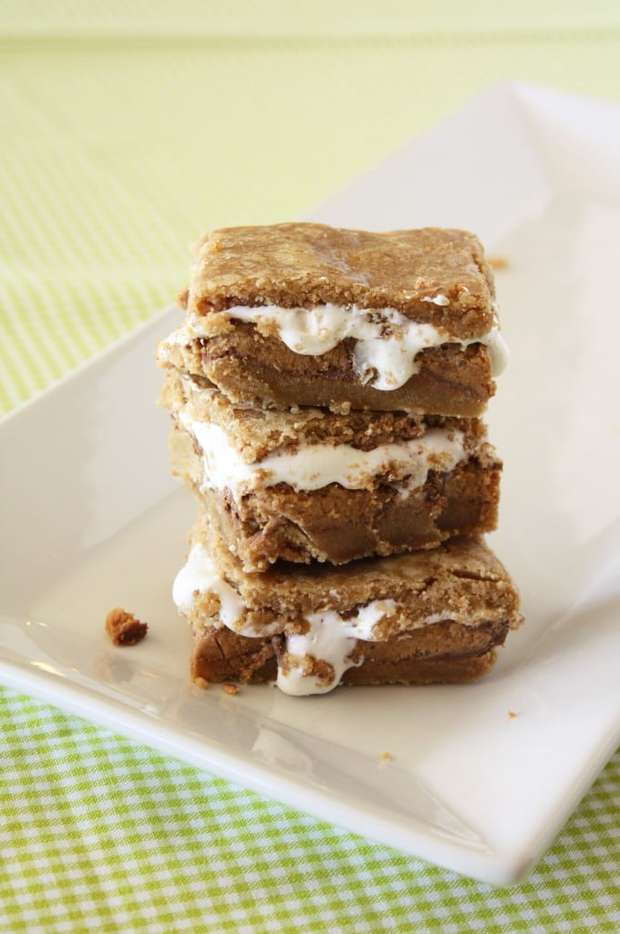 There's no way I could live without dessert. I just physically cannot end the day without something sweet to eat. I know this makes me sounds like a fat kid, but if I had to choose between eating healthy food all day and eating one dessert, I would starve myself just so I could eat my sweets.
This is the one thing I know I inherited from my grandfather. He had the biggest sweet tooth in the entire world. The best part was how much he looked like Santa, with the white beard and round nose that would get red as soon as it turned cold outside. It made the treats he would sneak me before dinner that much more special. 🙂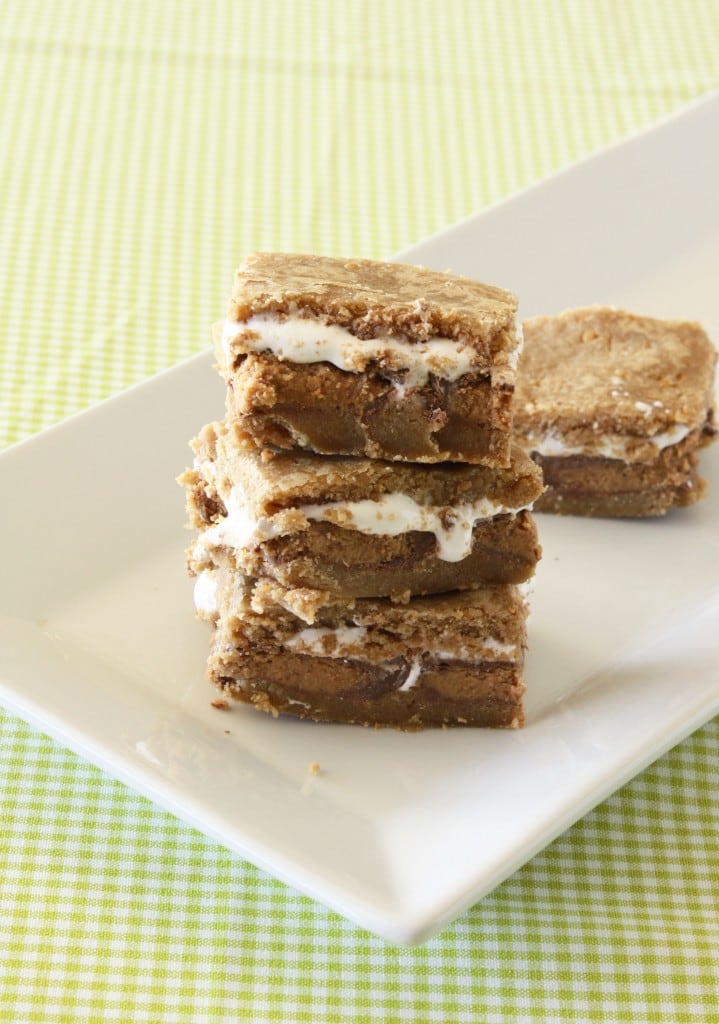 As you can tell, my sweet tooth certainly has not faded with age. I mean, what other reason could I have for creating these ooey-gooey bars of peanut butter, chocolate, graham cracker goodness?
I can't bring myself to just eat a Reese's cup or a s'more. Seriously, who wants to do that? Why choose when you could smash them together and chow down!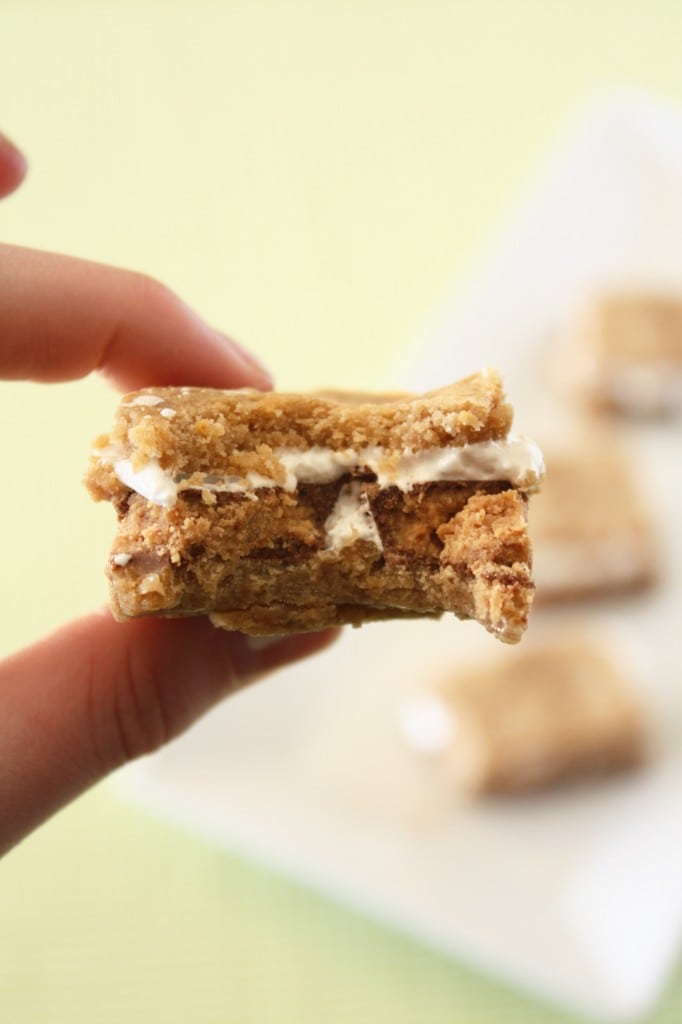 I knew you would see it my way.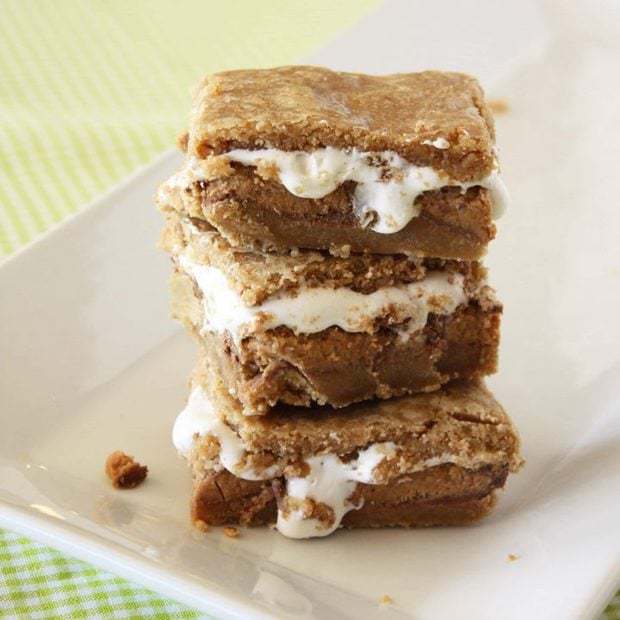 Reese's S'mores Bars
Total Time:
2 hours
40 minutes
For those times when you don't have a campfire handy, this is your s'mores fix but even BETTER.
Ingredients
4 oz unsalted butter, melted and cooled
1 cup light brown sugar, packed
1 large egg
1 1/2 tsp vanilla extract
1/4 tsp salt
1 cup all-purpose flour
3/4 cup fine graham cracker crumbs
16 Reese's cups, regular size
1 ¾ cups marshmallow fluff
Instructions
Preheat oven to 350 degrees. Lightly grease a 9" square baking pan.
In a stand mixer, beat melted butter and brown sugar until smooth. Add in egg and vanilla and beat until well blended.
Gradually beat in the flour and salt until combined. Stir in graham cracker crumbs.
Spread half of the dough on the bottom of the baking pan. Press peanut butter cups into the dough and spread the marshmallow fluff on top (as carefully as you can, I recommend dipping your spoon in warm water before scooping out the fluff).
Press out the remaining dough on a non-stick surface into the shape of an 8×8 square and place that on top of the fluff, pressing down lightly.
Bake for 20 to 25 minutes. Allow to cool for a couple hours before cutting to give the bars a chance to set.