Chocolate Stout Cupcakes with Chocolate Bourbon Frosting is the ultimate dessert for all you beer-lovin', whiskey drinkin', chocoholics out there. The moist, rich cupcake paired with the light and fluffy chocolate bourbon frosting is eve-ry-thang.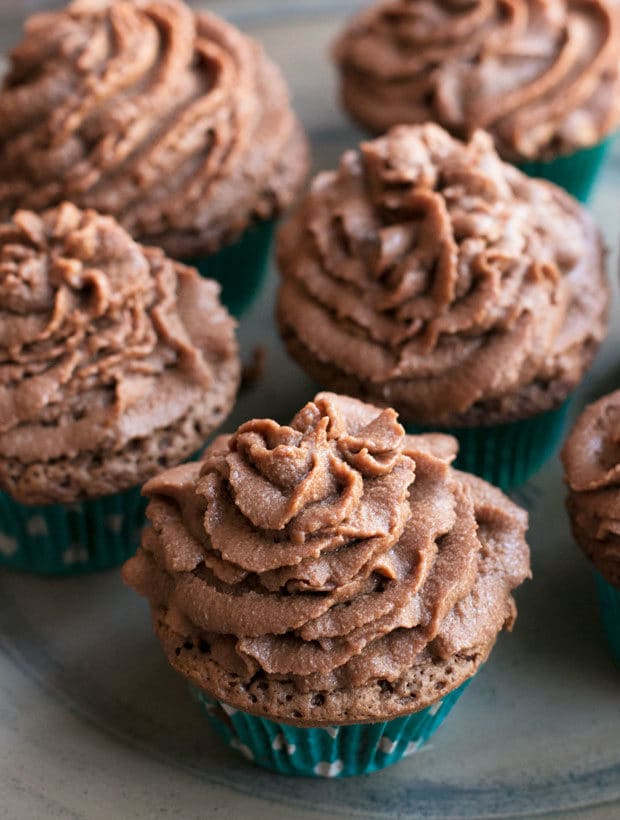 You know what happens when you start spending a ton of time with beer drinkers? You start becoming obsessed with beer…
This leads to actually start cooking with beer.
Say hello to my new favorite little cupcake filled with love, beer and bourbon. Oh and chocolate too, because DUH.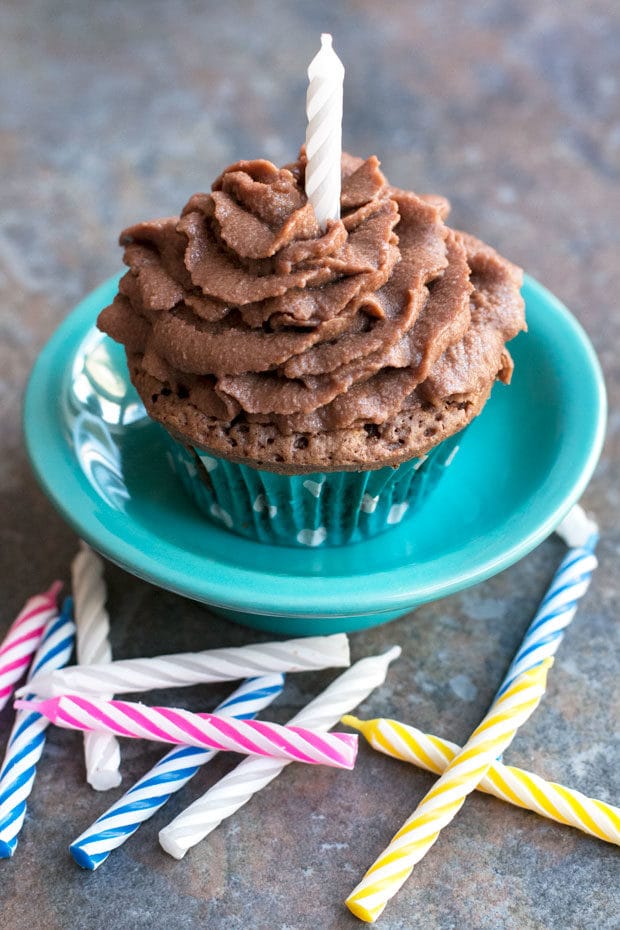 Did I happen to mention that today is also my birthday?! Yep, the official 3-0 has finally rolled around. I have to say, things don't feel much different in a day. Big surprise right?
I don't know why I built this birthday up in my head so much, but it's kind of one of those milestone birthdays I've always had in my head. For some people it's 21 or 18 or even 28, but for me, it's always been 30.
Now here it is aaaaaaaaand I don't know what to do with myself.
All I do know is that I am being whisked away to an undisclosed location for a week's worth of relaxation and time with my ladies. I am DYING to find out where I am going and it's driving me NUTS.
But that's tomorrow… so in the meantime…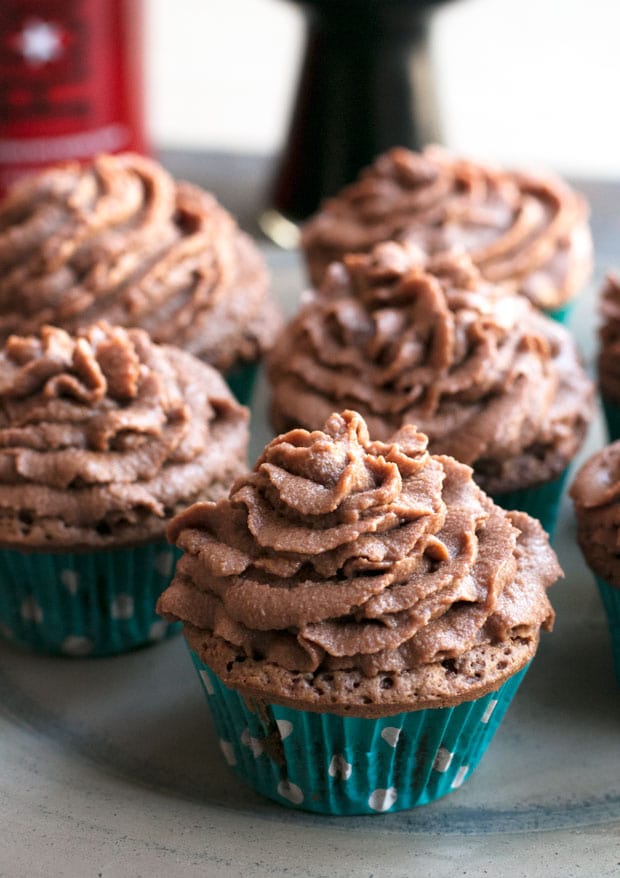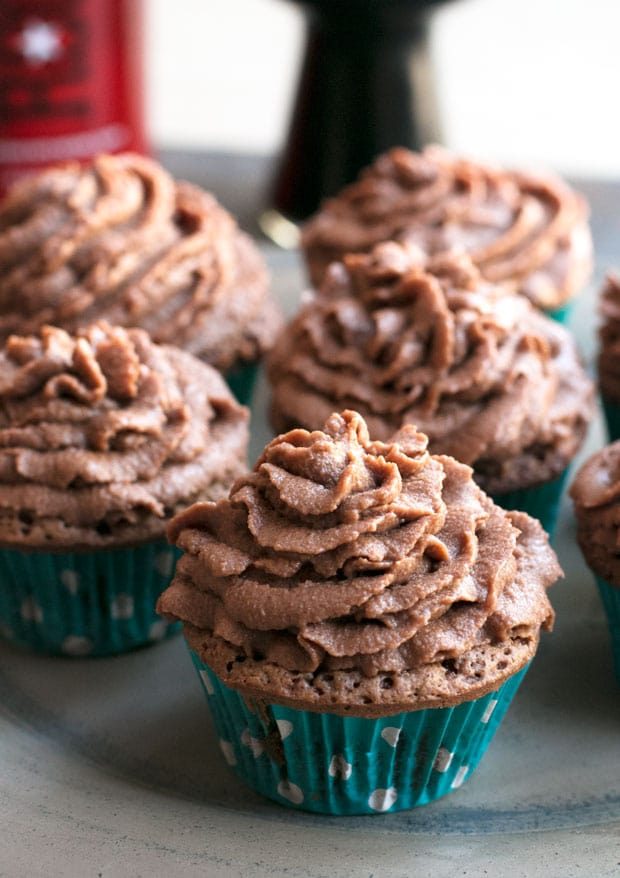 To honor myself (because helloooooo I love birthdays and of COURSE I'm going to honor the crap outta myself), I made some chocolate stout cupcakes with chocolate bourbon frosting! The frosting is nice and fluffy, the cake is delicious and moist, and the combination of beer and stout is beyond out of this world.
I'll just be wrapping up my day with a couple of these, paired with a couple of stouts, a nip of whiskey and some guacamole. Hey, it's my birthday and I'll do whatever the heck I want to!
Want a different frosting on top? In the spring and summer, nothing beats fresh creamy strawberry buttercream frosting!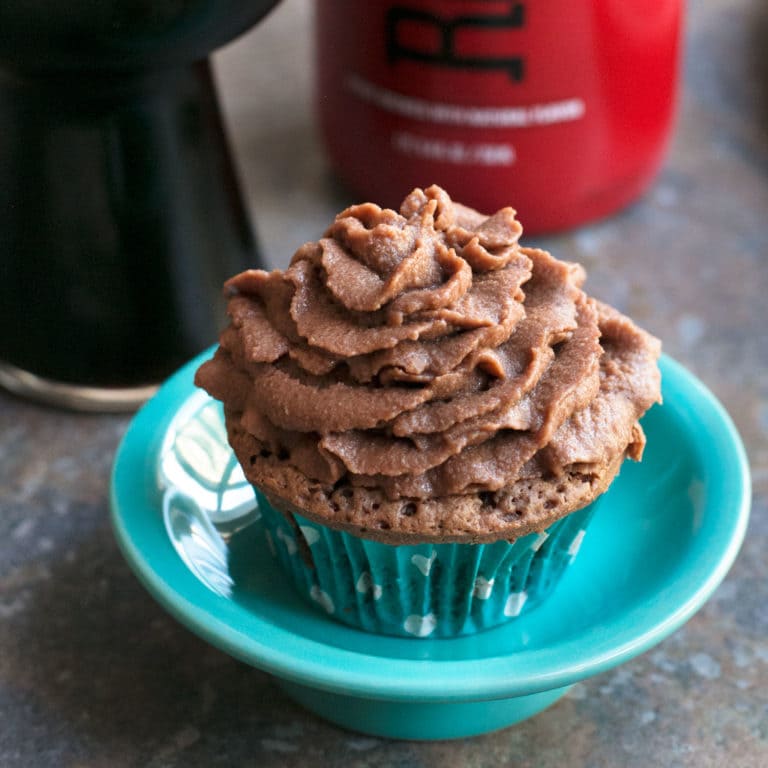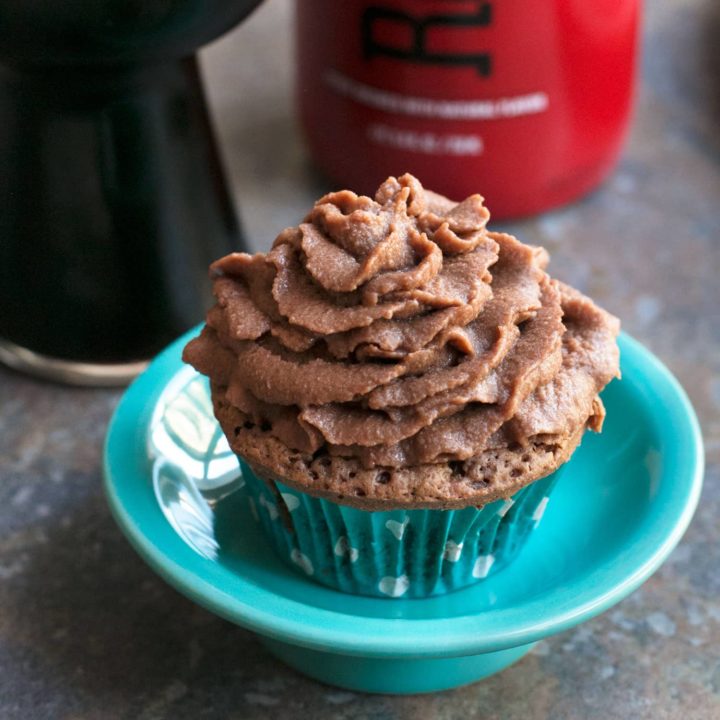 Chocolate Stout Cupcakes with Chocolate Bourbon Frosting
Moist chocolate stout cupcakes are topped with light and fully chocolate bourbon frosting - the ultimate boozehound dessert!
Ingredients
6 oz high quality dark chocolate, chopped
16 Tbsp unsalted butter
12 oz chocolate stout beer (I used Rogue Double Chocolate Stout)
3 cups granulated sugar
4 eggs + 2 egg yolks
1/4 cup canola oil
2/3 cup sour cream
3 cups all-purpose flour
1 Tbsp baking powder
1 Tbsp unsweetened cocoa powder
1/2 tsp salt
Frosting
1 cup unsalted butter, softened
1/2 cup heavy cream
1/3 cup bourbon
3 cups confectioner's sugar
1/3 cup unsweetened cocoa powder
Instructions
Preheat oven to 350 degrees. Line 2 12-cup cupcake tins with cupcake liners.
Using a double boiler, add dark chocolate and butter over medium-high heat. Stir constantly until the chocolate is melted. Stir in the chocolate stout.
In the bowl of a stand mixer, beat sugar, eggs and yolks until light and fluffy, approximately 3 minutes. Add oil and sour cream, beating until combined. Pour in the chocolate mixture and beat until well combined.
In a separate medium bowl, whisk together flour, baking powder, cocoa powder, and salt. Add the dry ingredients into the wet ingredients, beating until just combined.
Pour batter evenly into the two cupcake tins. Bake for 18 to 20 minutes, or until a toothpick comes out clean when inserted in the center.
Cool completely before removing from pans.
While the cupcakes are cooling, make the frosting. Beat butter for the frosting on high until well combing, approximately 3 minutes. Add the remaining frosting ingredients, beating until well combined.
Frost cupcakes as desired.