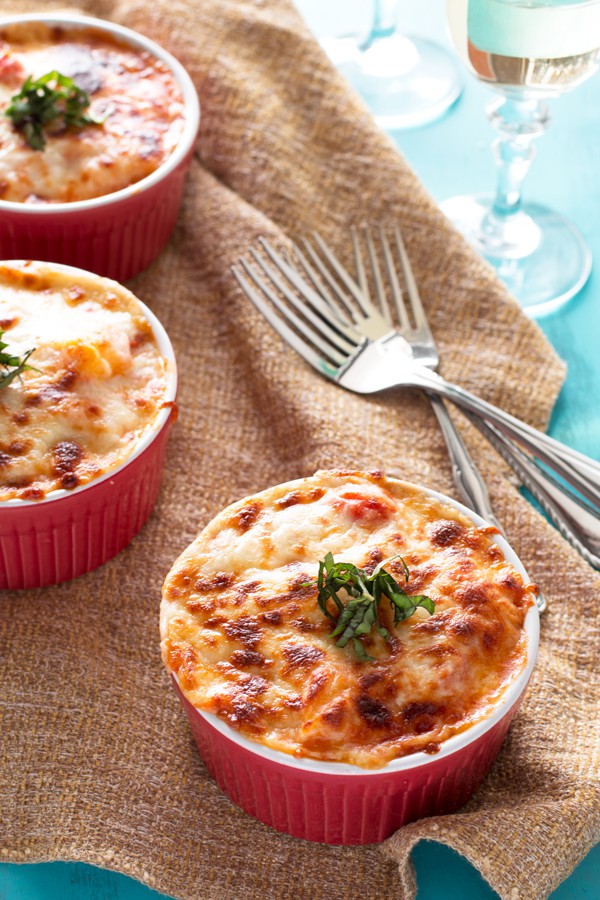 Oh holy gooey cheesiness…
I have to admit; I still haven't mastered potato gnocchi from scratch. BUT this ricotta gnocchi is so simple to make and so pillowy soft, I don't think I will ever need to learn how to master potato gnocchi.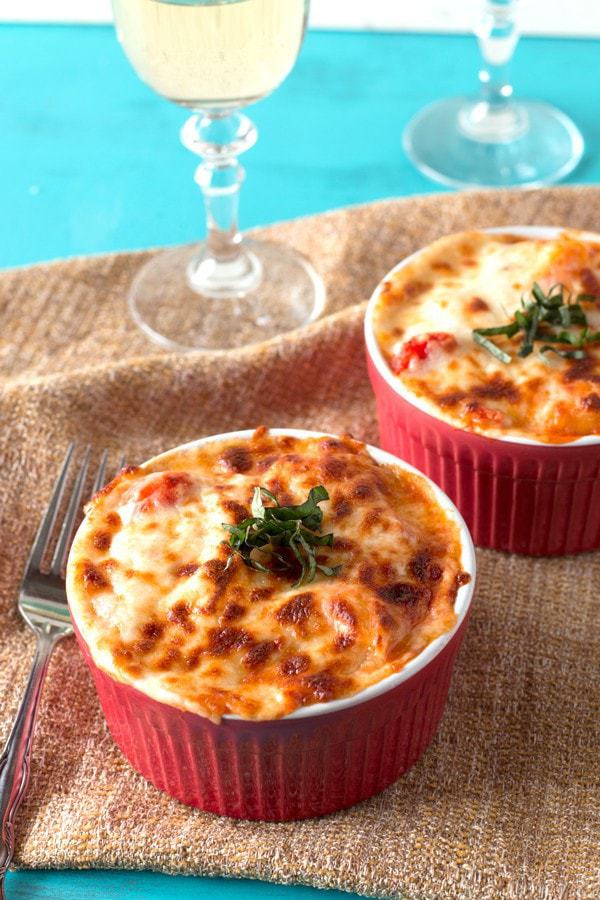 You know when you make something that is just SO incredible that it becomes your go-to "impress all my guests" dish? As soon as I created this dish, it rose to the very top of my list. If you are coming over for dinner, there's an extremely good chance that this is exactly what you'll be eating.
I know I say three cheeses, but technically it's four if you are counting the ricotta in the gnocchi (which of course you are). Anyone who loves cheese will be in heaven with every luscious bite. And when I say luscious, I mean luscious – every bite is filled with silky soft gnocchi, it's impossible not to sink into your chair and groan with happiness.
JUST LOOK AT THAT CHEESE.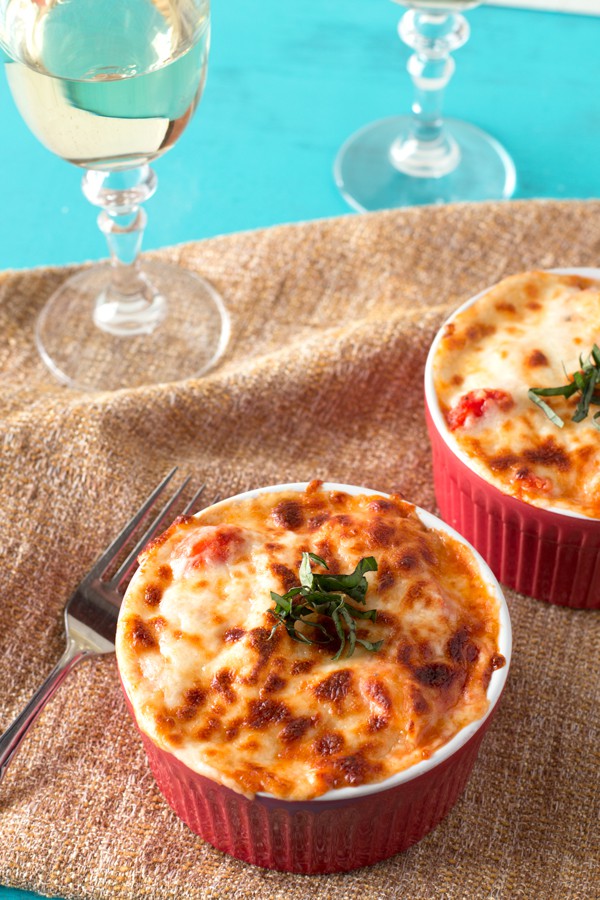 Ok, I have to excuse myself now. I NEED to make this. Right. Now.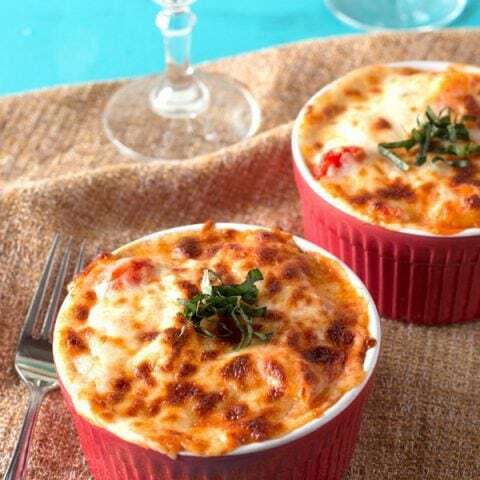 Baked Three Cheese Ricotta Gnocchi with Tomato
This flawless gnocchi is made from ricotta, cutting down the amount of work without losing any of the flavor or texture.
Ingredients
Ricotta Gnocchi
15 oz ricotta cheese
1 egg
1/2 cup freshly grated Parmesan
1/4 cup freshly grated Pecorino
3/4 to 1 1/4 cup flour
Sauce
1 Tbsp olive oil
2 cloves garlic, diced
1 14oz can diced tomatoes
1 1/2 Tbsp tomato paste
3/4 cup halved cherry tomatoes
1 Tbsp fresh basil, chopped
1 tsp sugar
1/4 tsp pepper
1/2 tsp salt
3 Tbsp heavy cream
1 cup shredded mozzarella
Instructions
To make the gnocchi, combine the ricotta, egg, Parmesan, Pecorino, and 3/4 cup flour in a large bowl. Stir until the mixture is well combined. Cover and refrigerate for at least 15 minutes.
While the gnocchi is chilling, make the sauce. In a large saucepan over medium-high heat, add the oil and garlic. Cook until the garlic is browned, approximately 1 minute. Stir in the diced tomatoes, tomato paste, cherry tomatoes, basil, sugar, salt and pepper. Simmer for approximately 5 minutes. Remove from heat and stir in heavy cream. Set aside.
Bring a large pot of salted water to a boil. Preheat oven to 400 degrees.
Flour a clean, flat work surface. Take a large handful of dough and, using your hands, roll it into a long ¾ inch thick log. Use a bench scraper or a sharp knife to cut the log up into ½ inch pieces. Place the cut pieces onto a lightly floured baking sheet. Continue this process until all dough is rolled and cut.
Drop the gnocchi into the boiling water, working in 2 batches. Give the water a quick stir to make sure the gnocchi doesn't stick together. When the gnocchi rises to the top of the water, remove with a slotted spoon and transfer to the saucepan with tomato sauce. Stir gently to coat the gnocchi.
Once all of the gnocchi is cooked and added to the sauce, divide between 4 large ramekins evenly. Top each ramekin with 1/4 cup of shredded mozzarella.
Bake for 7-10 minutes, until warmed through and cheese is melted and starting to brown. Serve immediately.