Mastering Global Cooking – Irish: Shepard's Pie
O-M-G you guys……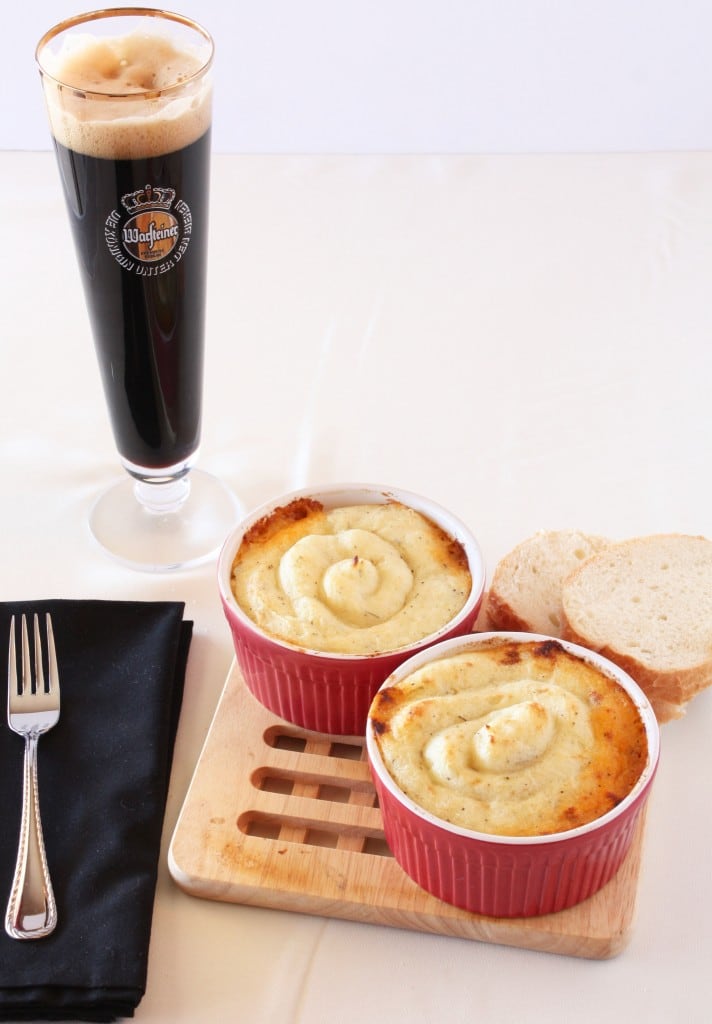 Do you even know how amazing shepard's pie is?? If not, I demand that you go out immediately and get some – or even better MAKE SOME. 
Can you believe that the end of the year is only a couple week's away?? I am kind of freaking out about it. Probably because 2013 was such a wonderful year and I am pretty sure 2014 is going to be even more amazing. I have so many trips already planned and I am just counting down the days until my hubby and I are off to Dublin…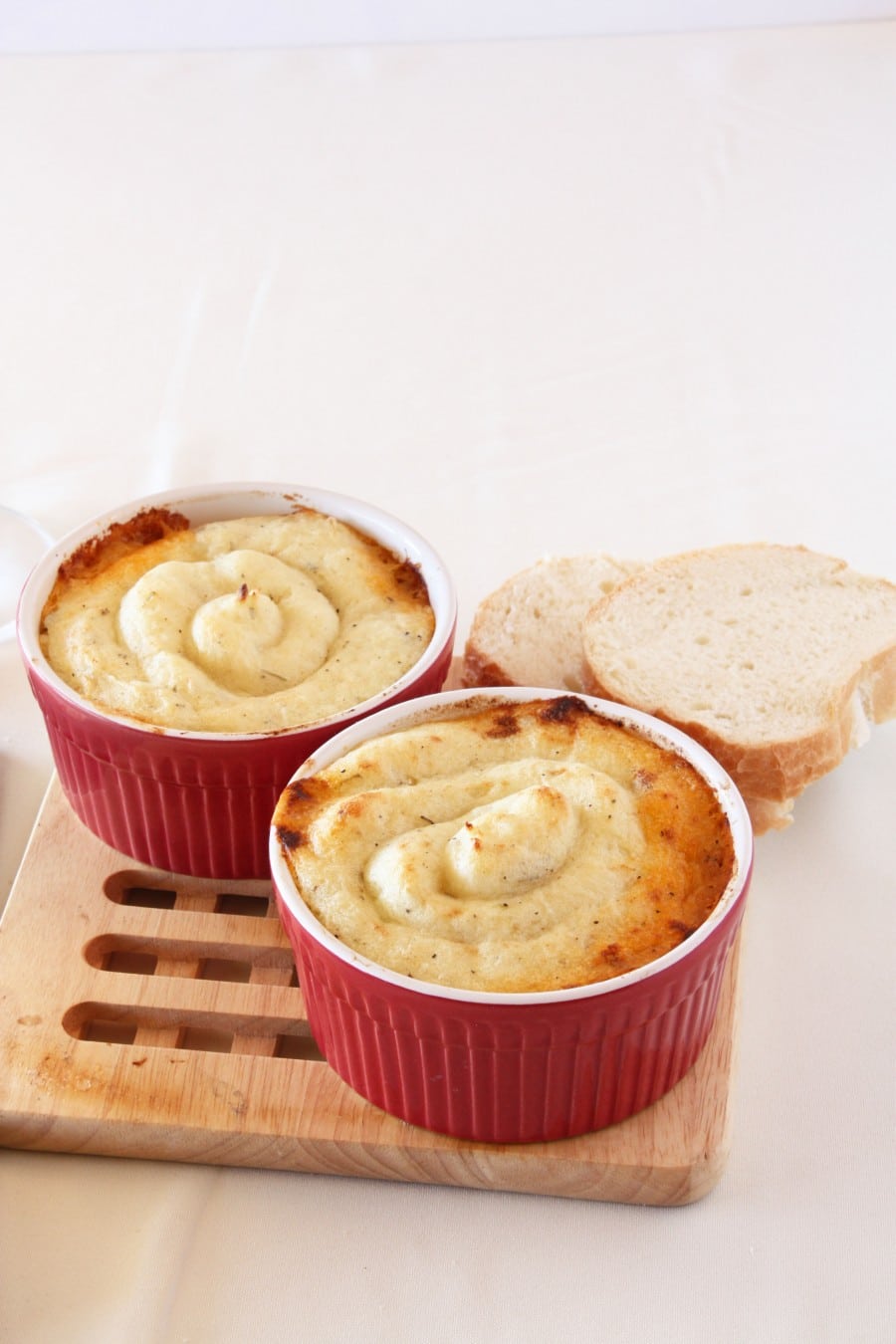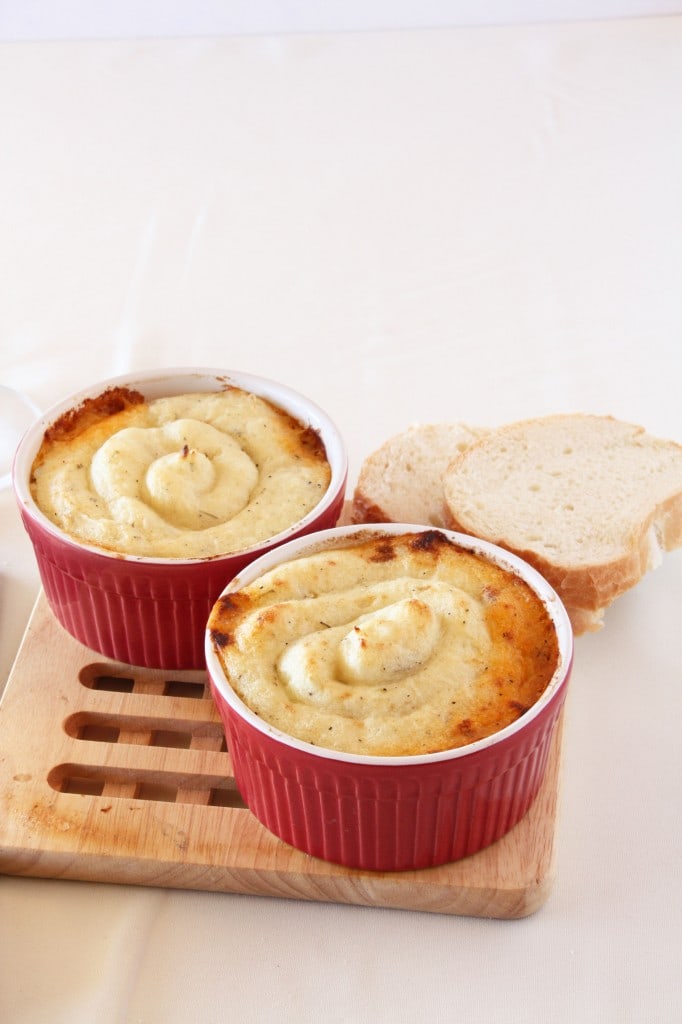 My excitement only multiplied by 500 million as soon as I tasted this gorgeous pie. I mean, is this what everyone eats in Ireland? Like all the time? Because if so I could live off this. All. The. Time.
However I would quickly jump 200 lbs in a couple of months and that might not be the best idea… I am trying to decide if it's worth it… Let me take another bite.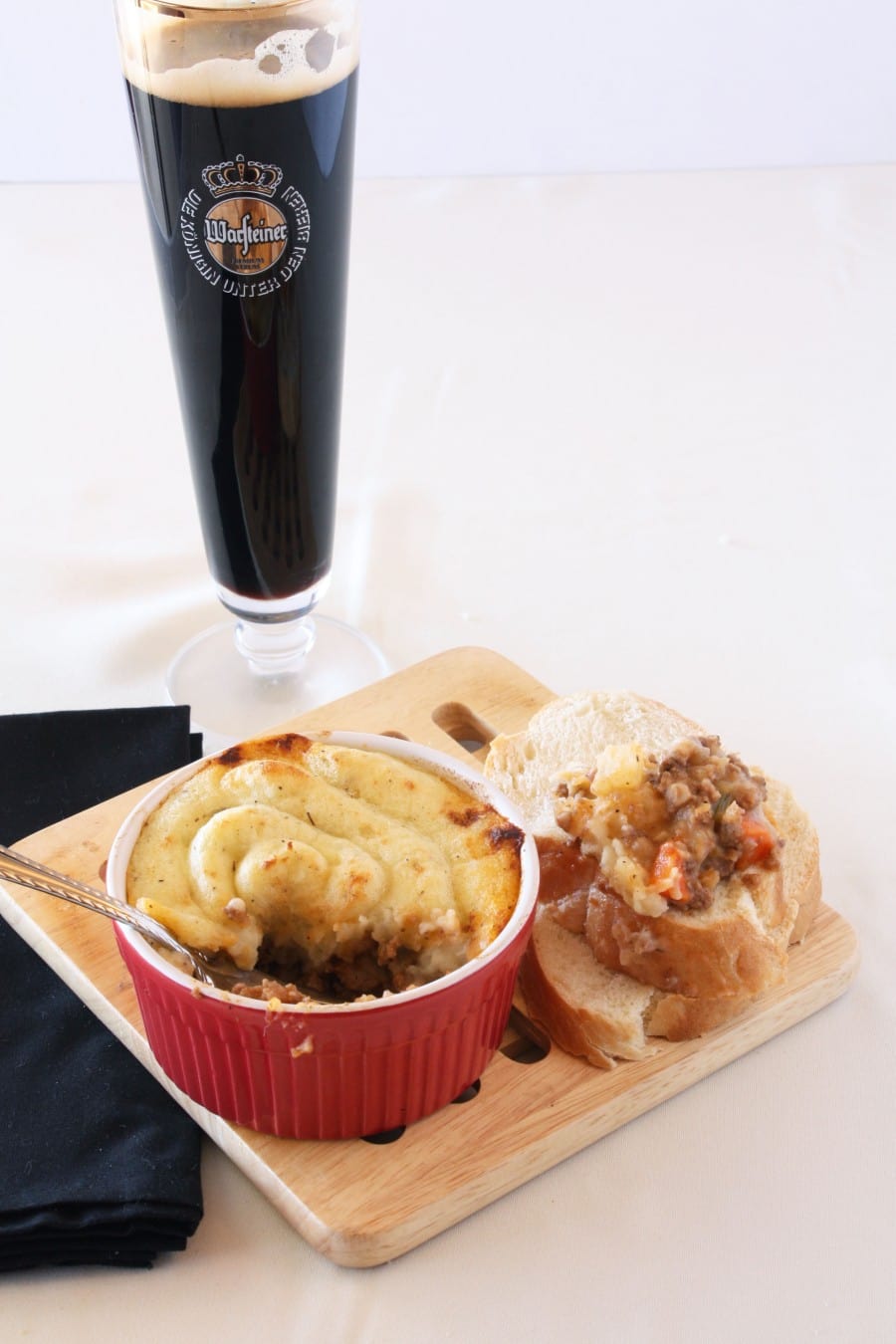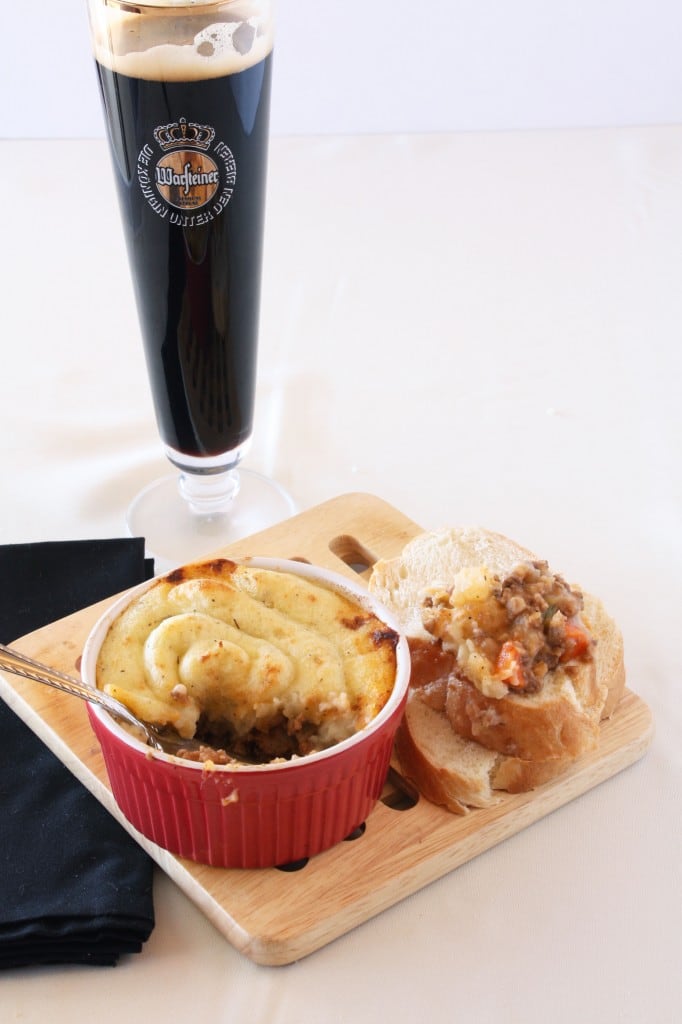 Yup, totally worth it.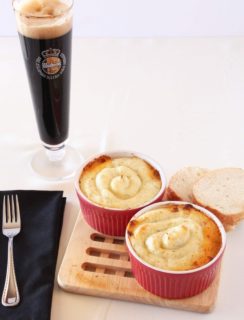 Individual Shepard's Pies
Yield: 8 individual servings
An Irish classic filled with a savory lamb and vegetable filling, topped with creamy garlic and rosemary potatoes.
Ingredients:
Filling
2 Tbsp vegetable oil
3 lbs ground lamb
Salt and freshly ground pepper
2 Tbsp unsalted butter
1 large onion, cut into 1/3-inch dice
2 medium turnips, peeled and cut into 1/3-inch dice
2 large carrots, cut into 1/3-inch dice
2 large celery ribs, cut into 1/3-inch dice
4 garlic cloves, minced
1 Tbsp thyme leaves
1/4 cup water
2 Tbsp tomato paste
1/4 cup plus 1 Tbsp all-purpose flour
1 quart beef stock
Topping
1/3 cup milk
1/4 cup heavy cream
3 Tbsp unsalted butter, softened
3 Tbsp rosemary
3 large garlic cloves, minced
2 1/2 lbs baking potatoes, peeled and cut into 2-inch chunks
Salt and freshly ground pepper
Directions:
In a heavy-bottomed dutch oven, heat the oil until it begins to shimmer. Add the lamb and brown over high heat. Season with salt and pepper and stir occasionally until browned, approximately 8 minutes. Remove the lamb to a paper towel-lined plate.
Add the butter to the pan to melt. Stir in onion, turnips, carrots, celery, garlic, thyme and water. Cover the pan and cook over medium-low heat, stirring occasionally, until the vegetables are tender, approximately 15 minutes.
Add the lamb back to the pan, along with the tomato paste. Stir and cook for 1 minute. Sprinkle the flour over the mixture and cook another minute. Add in the stock and bring the mixture to a boil over medium-high heat. Return the heat to low and simmer, stirring constantly, until the sauce is thick, approximately 10 minutes.
Add the lamb to eight 1 1/2 cup ramekins. Allow to cool.
Preheat oven to 400 degrees.
In a large saucepan over medium-high heat, cover the potatoes with water. Add garlic and bring to a boil. Cook until the potatoes are tender, approxiamtely 12 minutes. Drain the potatoes and pass through a ricer into a large bowl (or if you don't have a ricer, simply mash by hand). Stir in milk, heavy cream, butter, and rosemary. If the potatoes are not smooth and creamy, add more heavy cream as needed. Season with salt and pepper.
Spread the mashed potatoes on top of the lamb in each ramekin (or if you want to get fancy, pipe them!). Bake for 20 minutes, until the filling is bubbling.
Turn the broiler on high and broil in the upper third of the oven for 2 minutes, until the potatoes are browned. Allow to rest at least 10 minutes before serving.