Who's ready to ring in the New Year?!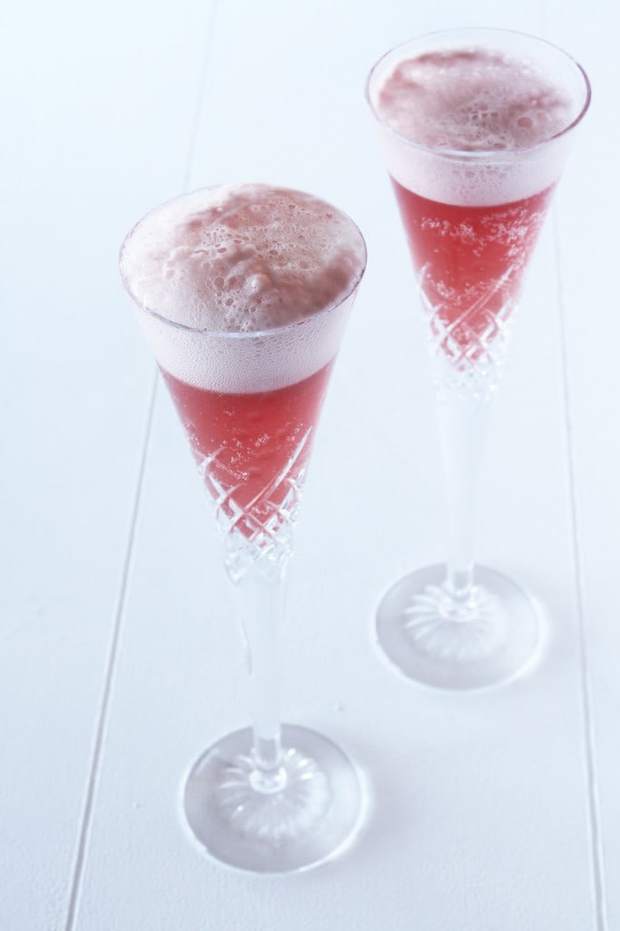 I know I am! And what better way to bring in a New Year than champagne?
This is an incredibly simple way to upgrade your plain Jane champagne to something just a little extra special for an extra special night.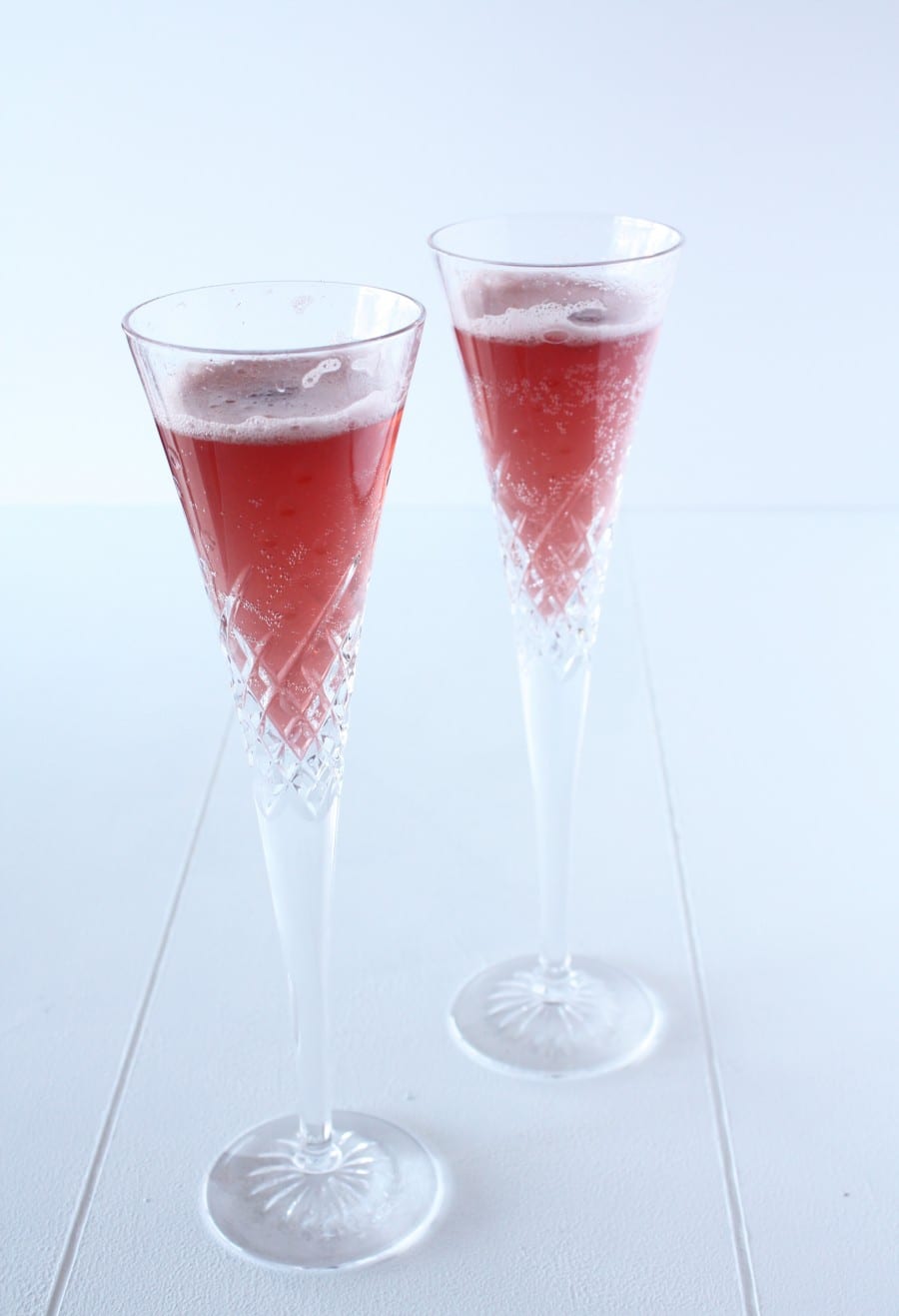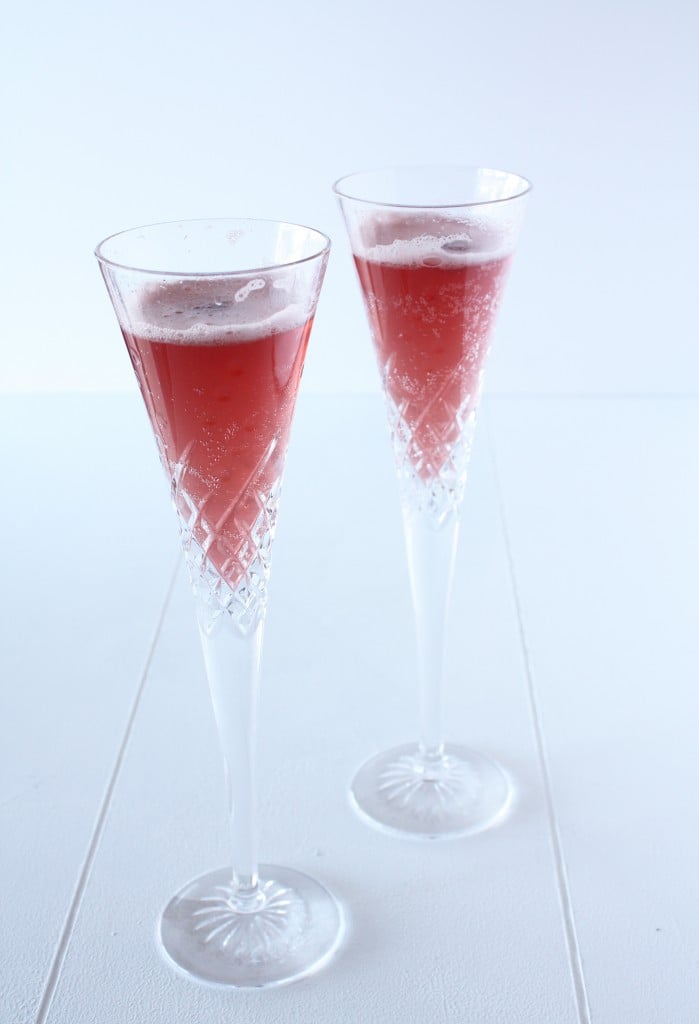 I have to say 2013 was an incredible year. It's had its highs and lows, but overall, 2013 has been a really good year. It's funny, as soon as the holidays are over and the dust has settled from all the parties and I realize just how many cookies I actually ate in the past week, there's a sense of calm that comes over me. Especially this year. For some reason, I am completely ready to move into 2014. Probably because there is so much to look forward to this year – I have trips to Vegas and Europe, as well as big things in the works for Cake 'n' Knife and my current job. I think 2014 is going to bring in some real amazing possibilities and I am so so SO ready for them!
You know, I always loved the idea of putting raspberries or strawberries in my champagne. That little tart, sweetness with the refreshing bubbles is my favorite way to celebrate. That is, until I decided to see what raspberry sorbet would do… Now I am hooked on this, 100%. It's just that extra bit of cool sweetness that brings out the flavor in the champagne – plus it just looks festive, doesn't it?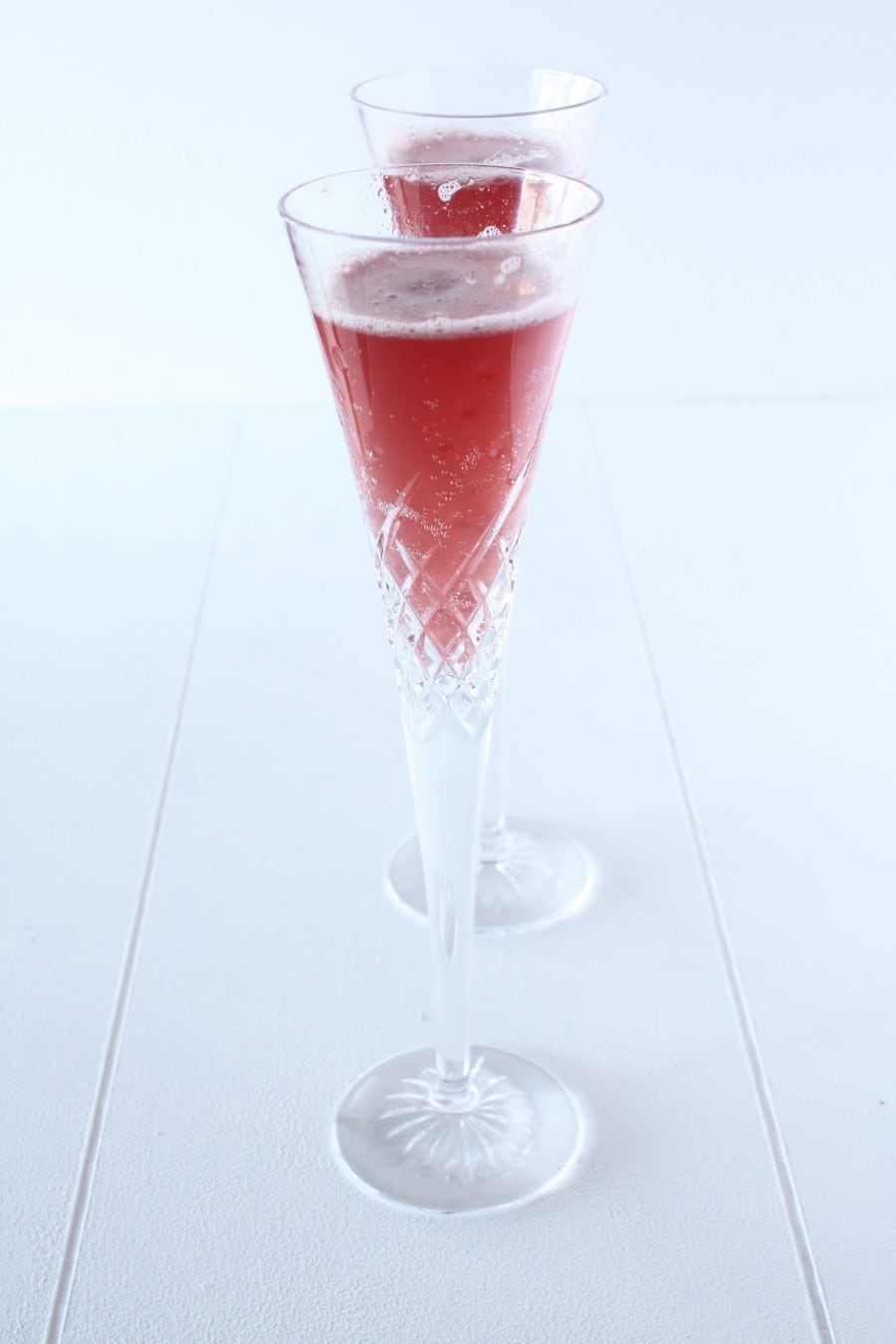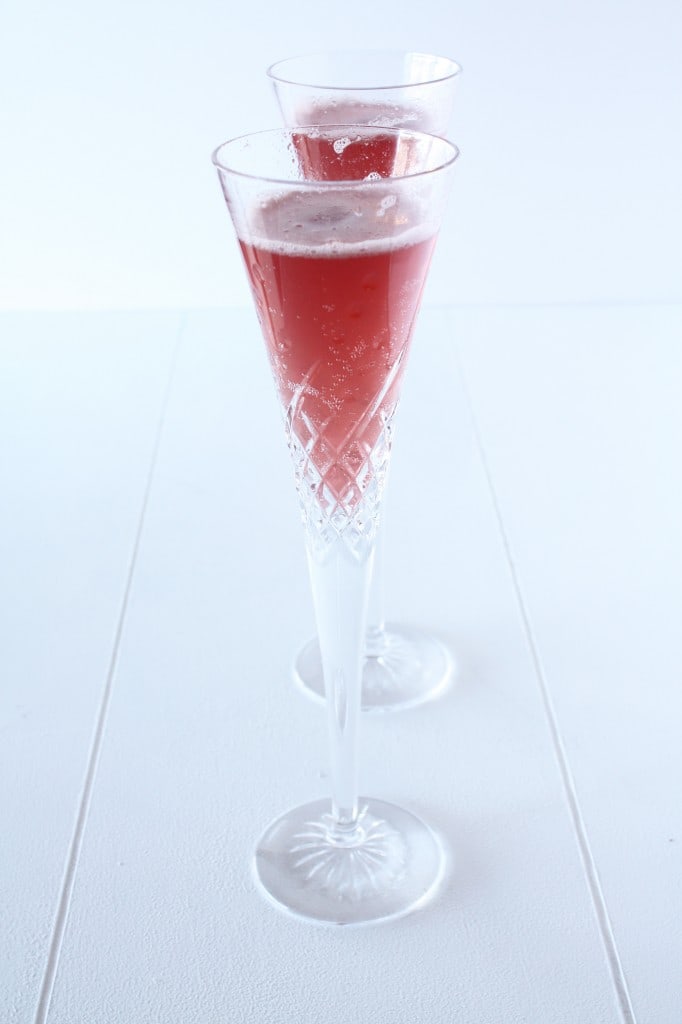 I wish each and every one of you an exceptionally wonderful New Year!! Have fun celebrating tonight!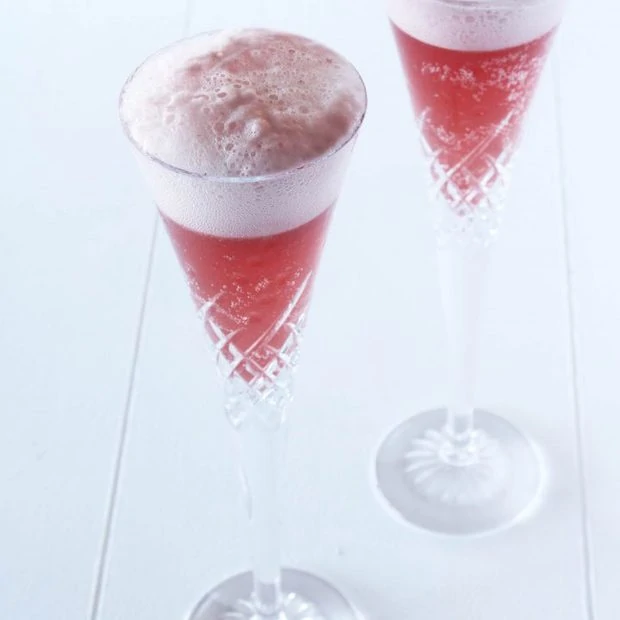 Raspberry Sorbet & Champagne
Want to jazz up that hum drum champagne? Throw some sorbet in it!
Ingredients
1 bottle champagne
1 pint raspberry sorbet
Instructions
Add one tablespoon of raspberry sorbet to each champagne flute. Fill each flute with champagne and enjoy!