Kentucky Mudslide Shake
Kentucky Mudslide Shake is the creamy, dreamy cocktail you love leveled up into a spiked milkshake to keep you cool during the hottest months of the summer. Dessert + booze in a glass? Yea, being an adult totally rocks. 
I don't want to be an adult anymore.
I want to go back to the days when I had summers off to play, sleep in, be creative and just forget all about responsibilities.
I'm sure everyone else has the same wish during the summer, right? I mean, I can't be the only one.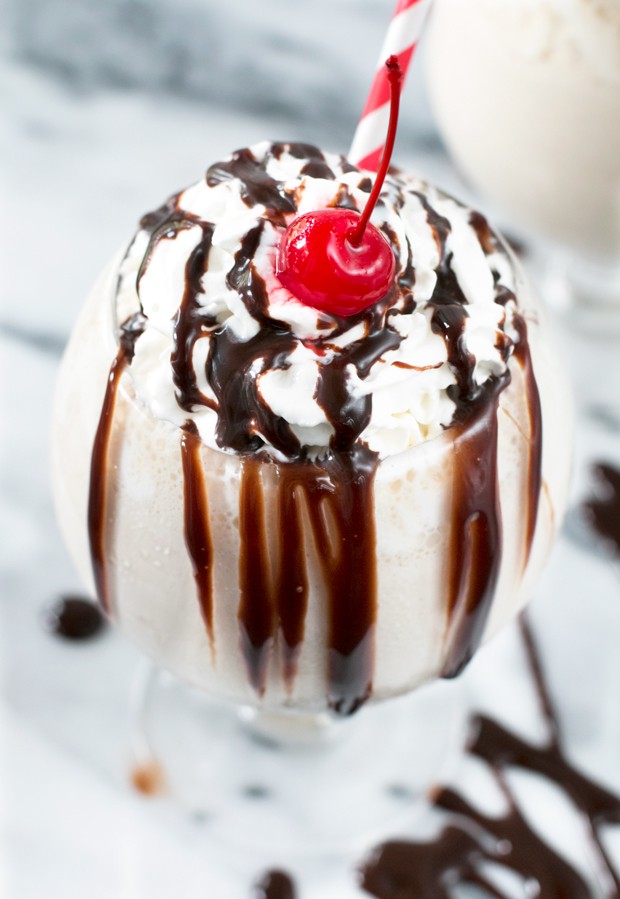 Queue my random wonderings if anyone is ever really reading these posts… 
Since I can't lounge by the pool all summer covered in 70SPF sunscreen or sleep until noon every day, I will drink spiked milkshakes when cocktail hour hits on the patio while I watch all the people march by, glued to their phones, catching Pokemon all over my neighborhood.
I might have to start stalking some of these people that look like they are onto something… I need some stronger Pokemon and I need to level up.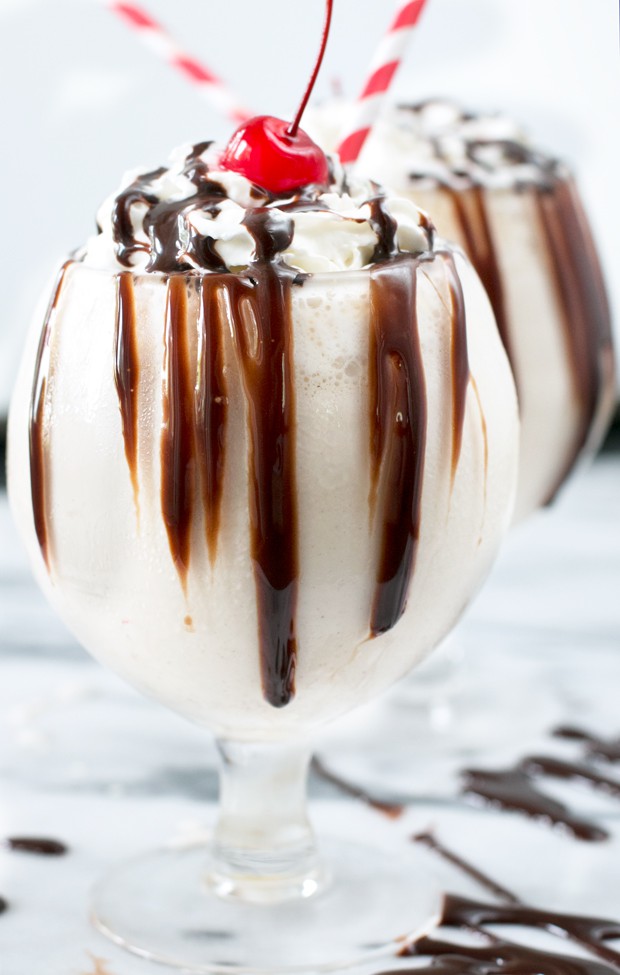 Yes, I am totally playing that damn Pokemon Go! game and I feel like I am losing miserably. It's depressing. Feel free to call me a nerd/dork/geek/not an adult. It's all pretty accurate at this point.
I like to think that I'm a pretty bad*ss adult though, considering the awesomeness that is this Kentucky Mudslide Shake. It's creamy, cool and so so sinfully indulgent.
You can just treat yourself to this as a dessert shake, or pair it with your fav burgers and fries (because fries dipped in a shake is already BOMB, imagine dipping them in a boozy shake…)! You'll basically inhale it in seconds no matter when/how you are drinking this bad boy.
Can't stop won't stop, people.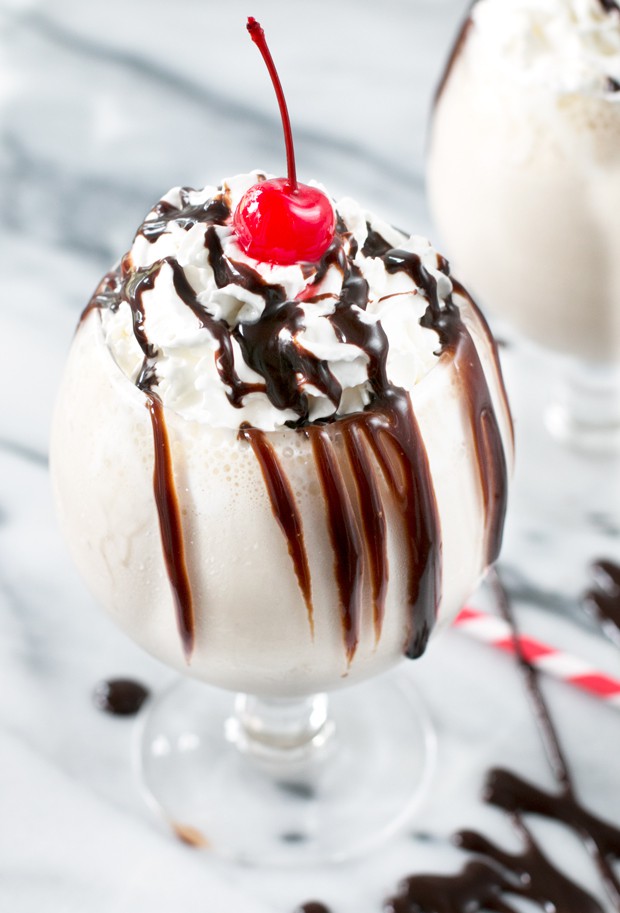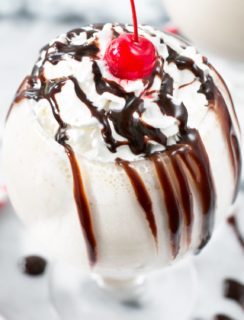 Kentucky Mudslide Shake
Your favorite indulgent cocktail, made even better with ice cream.
Ingredients:
1/2 cup Bailey's
1/4 cup Kahlua
4 oz vodka
4 cups vanilla ice cream
Whipped cream
Chocolate syrup
Maraschino cherry
Directions:
In a blender, combine Bailey's, Kahlua, vodka and ice cream.
Divide between two glasses.
Garnish with whipped cream, chocolate syrup and top with a cherry.