Chocolate Avocado Pudding with Coconut and Peanut Butter
Chocolate Avocado Pudding with Coconut and Peanut Butter is a rich, creamy vegan-friendly dessert that no one will ever be able to guess is healthy! This thick pudding will become a family favorite in no time.
When I first got into using avocados for dessert, I made these triple chocolate avocado cookies. I was a little skeptical at first – I mean, avocado in dessert? It sounded a little nutty to me but given my avocado obsession, I had to try it at least once.
Of course my mind was blown instantly. Avocado and chocolate were meant to be together and ride off into the sunset for eternity. They were missing just one thing and my friends, I have figured out what was missing.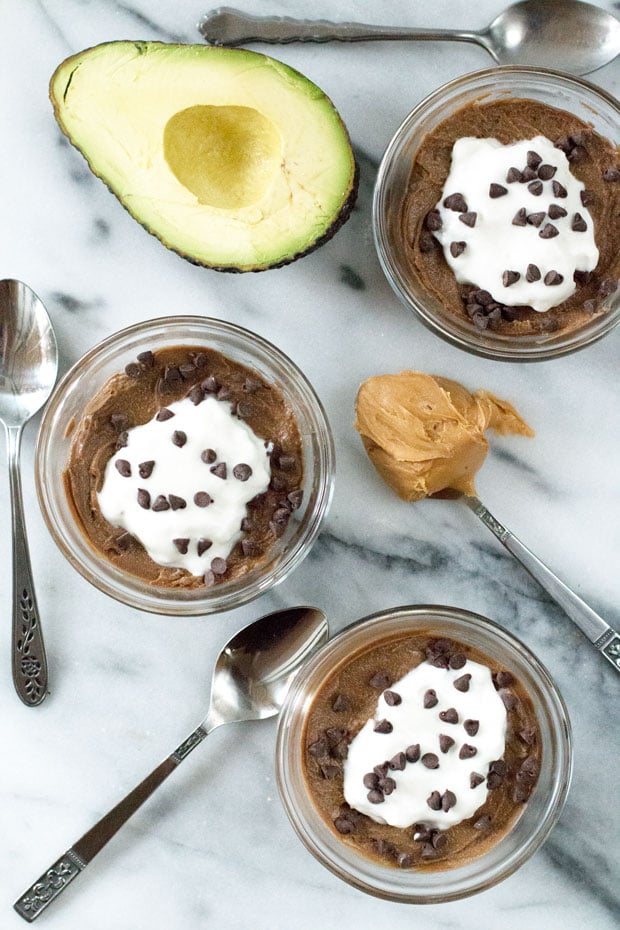 Peanut butter.
That's right, a little touch of peanut butter mixed in with chocolate and avocado makes such a difference!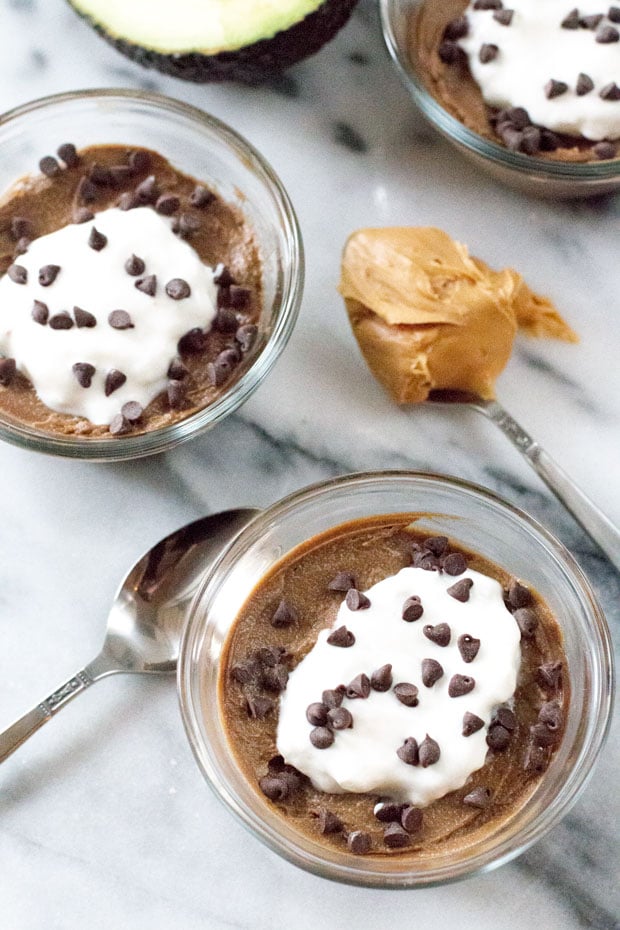 With the intense heat of summer rolling our way, I've been really into the no-bake desserts to save my house from the oven heat and also to have something refreshing and cooling at the end of a hot, grilled meal. I'm also trying (keyword 'trying') to avoid anything too fatty so I don't look like a beached whale on the reservoir by the end of the summer.
That's exactly where this sinfully rich pudding comes in. It's thick, creamy, and really packs in the dark chocolate and peanut butter flavor. Instead of using the traditional pudding ingredients, I used avocado to lighten up the calories and this recipe just so happens to be vegan-friendly (something I rarely am able to master well).
It's a hit for the family throughout the week, or even a weeknight grilling session with friends and family. By the time you're done with dinner the pudding will be chilled and ready to go (and the fact that you only spent 5 minutes making it will just stay between you and I, ok?).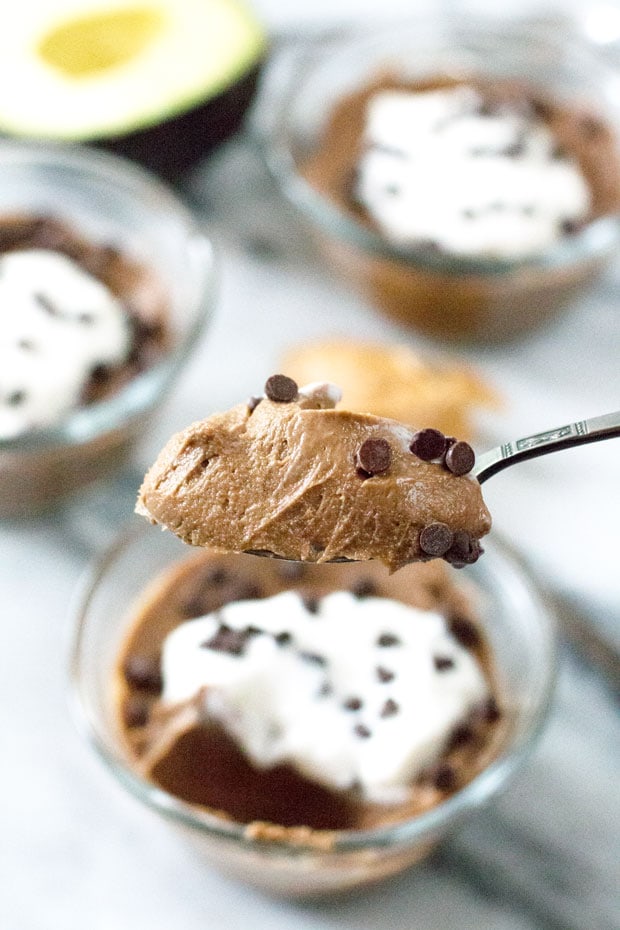 So grab as many avocados as you can carry and dig in!