Would you just look at all that color?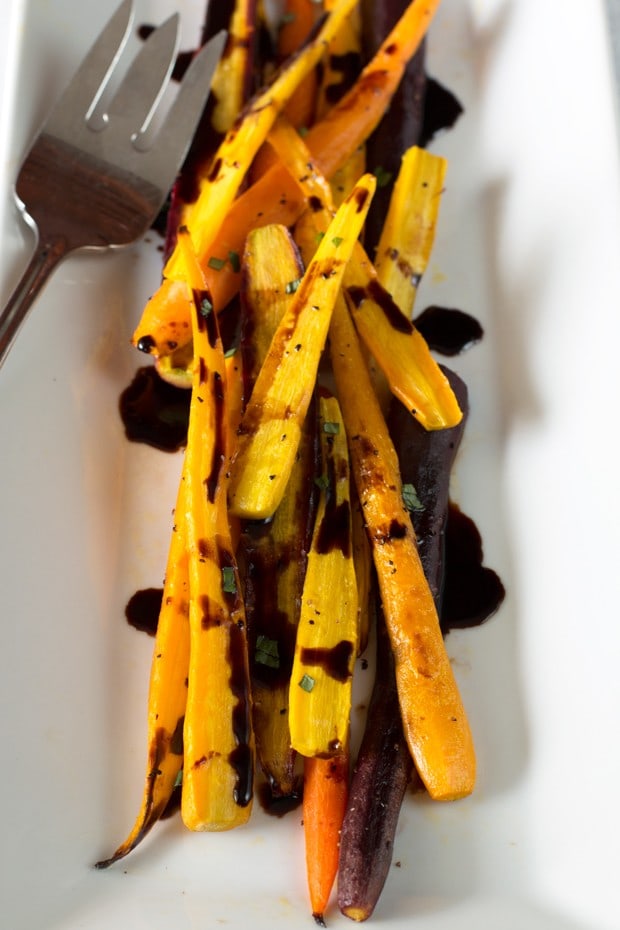 The rainbow carrots at the store were HUGE this weekend, so I absolutely had to make something with them immediately. Totally an impulse purchase that turned into one of my favorite recipes for veggie side dishes ever. This is exactly what I would pull out for a dinner party for that extra pop of color on the dining table!
My love for balsamic vinegar has come back with a vengeance this spring. I can't seem to satisfy my craving for it fast enough. Like this balsamic brown butter pasta recipe from back in the day (ignore the horrible photos please!) – OMG just hand me a giant bowl right now.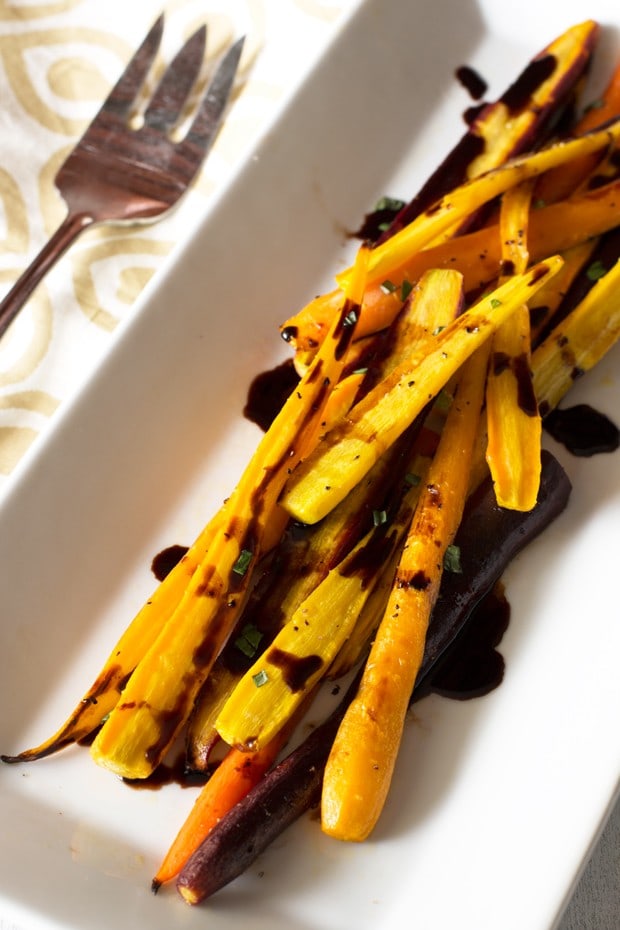 On that note, I had pasta for the first time in what feels like ages the other night… Good lord, no wonder I've been avoiding it. It's pure heaven, no matter what sauce you put on top of it. GAH I want to live off carbs for the rest of my life…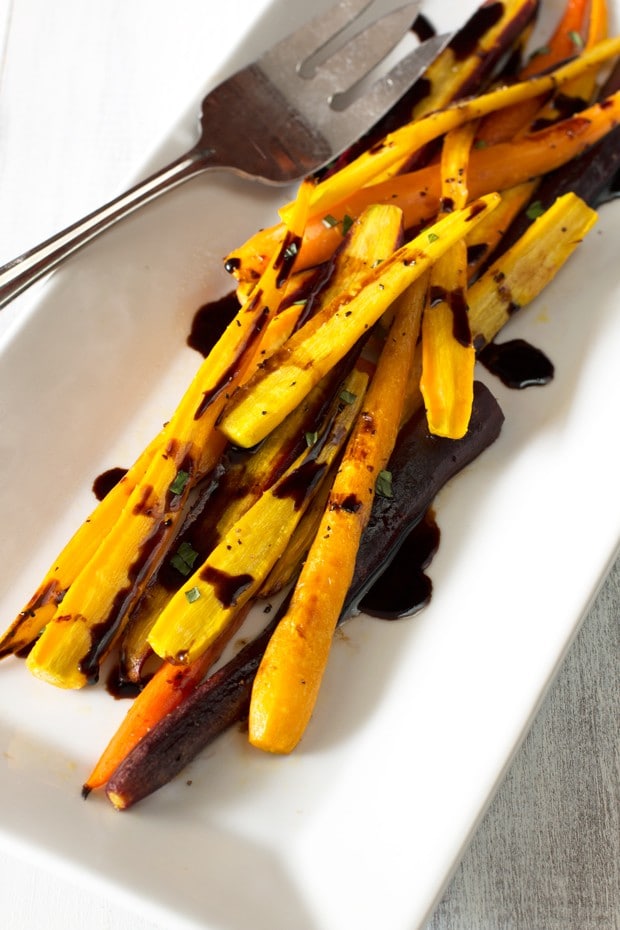 At least these gorgeous honey roasted rainbow carrots are a healthier way for me to indulge in my current obsession with balsamic vinegar. It's an incredibly simple recipe that really brings out the flavor of the carrots and pairs wonderfully with anything from chicken to fish to steak.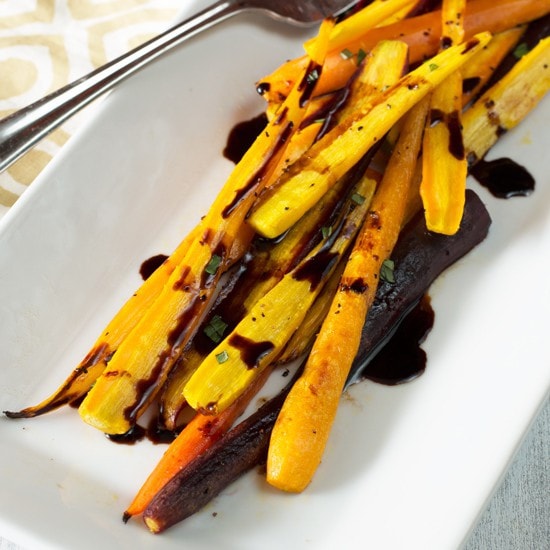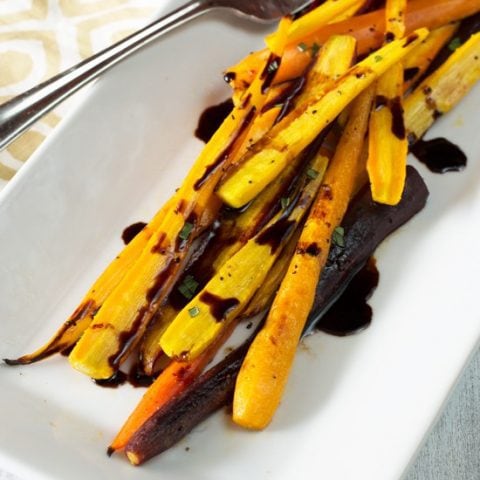 Honey Roasted Rainbow Carrots with Balsamic Reduction
A colorful and flavorful side dish that goes well with any main dish!
Ingredients
1 bunch rainbow carrots, tops cut off, peeled and cut in half lengthwise
2 tsp honey
2 tsp olive oil
1/4 tsp salt
1/2 tsp black pepper - 1/4 in reduction and 1/4 over carrots
1/4 cup balsamic vinegar
1/2 Tbsp brown sugar
Instructions
Preheat oven to 425 degrees. Line a rimmed baking sheet with aluminum foil or silpat.
Lay the carrots cut side up on the lined baking sheet. Drizzle the olive oil and honey over the carrots. Sprinkle with salt and 1/4 tsp black pepper. Bake for 15 to 20 minutes until fork tender.
In a small saucepan, stir together balsamic vinegar and sugar. Heat over medium heat until the balsamic vinegar is reduced and the consistency is syrupy. Stir in 1/4 tsp black pepper.
Remove carrots to serving dish and drizzle with the balsamic reduction. Garnish with fresh chopped basil. Serve immediately.