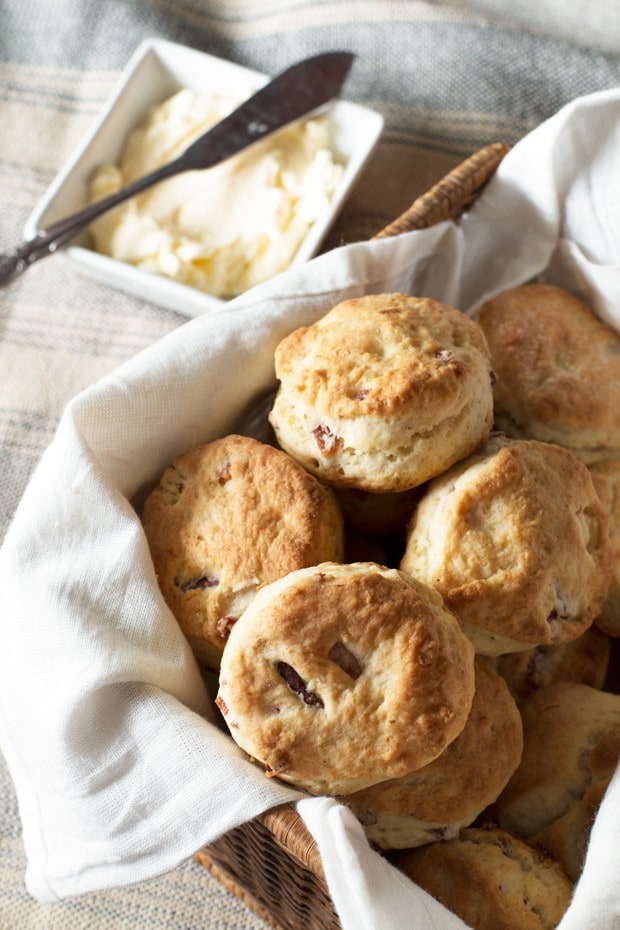 The sun has been shining for a few days in a row now. Despite the occasional rain shower, I am riding around with my sunroof open and sunglasses on! It's amazing what a little sunshine will do for the soul.
The same can be said about bacon and biscuits.
These mini maple bacon biscuits are just the right amount of sunshine to brighten up your mornings this week. Whether you are eating them with a big slather of butter or making a breakfast sandwich out of them, you'll love the sweet and savory mix in every bite.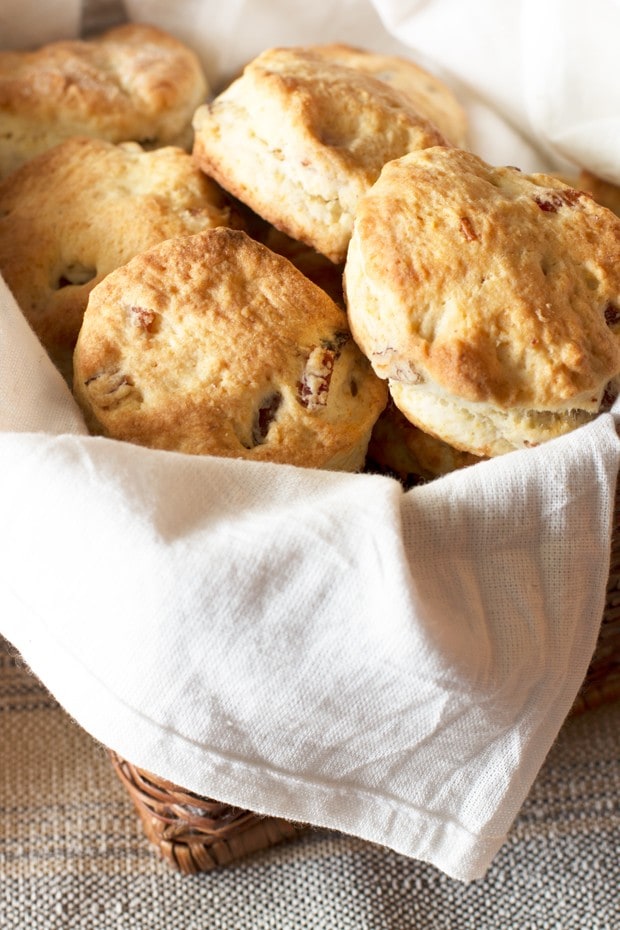 I am sure you've noticed a bit of an absence lately on the blog. While I wish I could say I've been buried beneath a pile of biscuits and been eating my way out, the reality is that it's been a bit rough in my world lately. There are ups and downs in everyone's life, and despite being on a bit of a downward trend, I am pulling myself back up, bit by bit.
It's times like these when I turn to cooking and realize how truly healing it is. Especially when it's bread/biscuits/cookies. I firmly believe all of those things could cure the world of all it's sadness.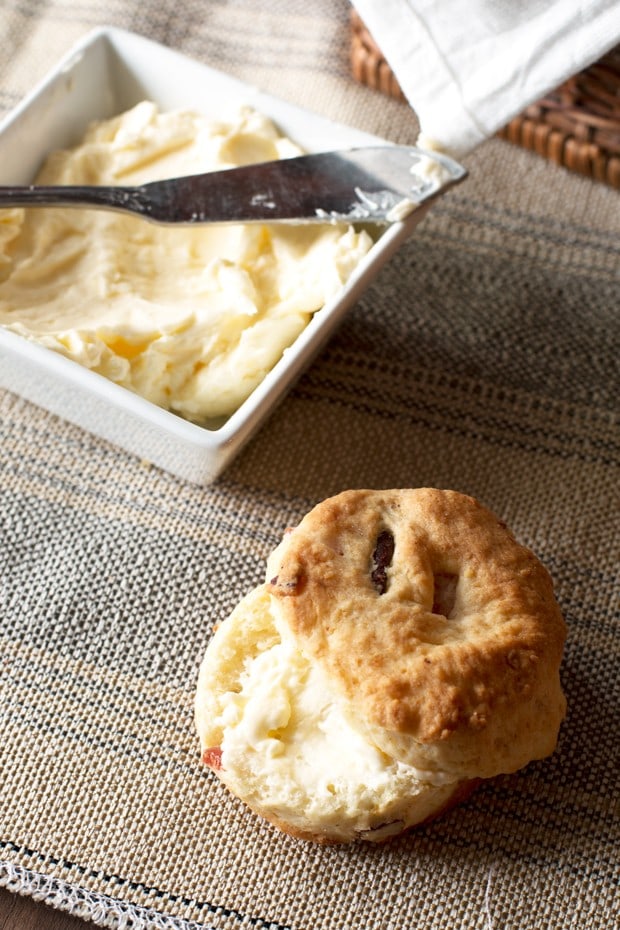 So here's to brighter mornings ahead of us! Toasting with biscuits is totally a thing, right? Because it is now.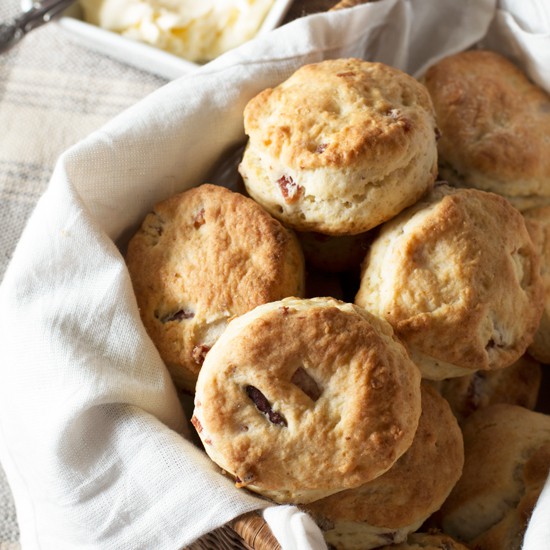 Mini Maple Bacon Biscuits
Maple syrup and bacon make these mini biscuits the ideal blend of sweet and savory, perfect for breakfast!
Ingredients
1 1/2 cups flour
1 1/2 tsp baking powder
2 Tbsp sugar
1/2 tsp salt
2 slices of bacon, cooked and chopped
1/4 cup chopped pecans
1 1/4 cup heavy cream
1 tsp maple syrup
Instructions
Preheat oven to 425 degrees.
Sift the flour, baking powder, sugar and salt into a large bowl. Stir in bacon and chopped pecans.
Pour heavy cream and maple syrup over the dry ingredients and mix together with your hands until it comes together in a large bowl. Roll out dough on a clean, floured surface until approximately 1/2" thick. Cut the dough into circles, approximately 2" in diameter, with a biscuit cutter.
Add the biscuit rounds to a greased baking sheet and bake for 15 minutes, until golden brown.