Winter Citrus Margarita is just the cocktail to bring light into a dreary winter day. The combination of three citrus fruits – blood orange, lemon and lime – make this lively margarita perfect for taco night (well, really any night, let's be real)!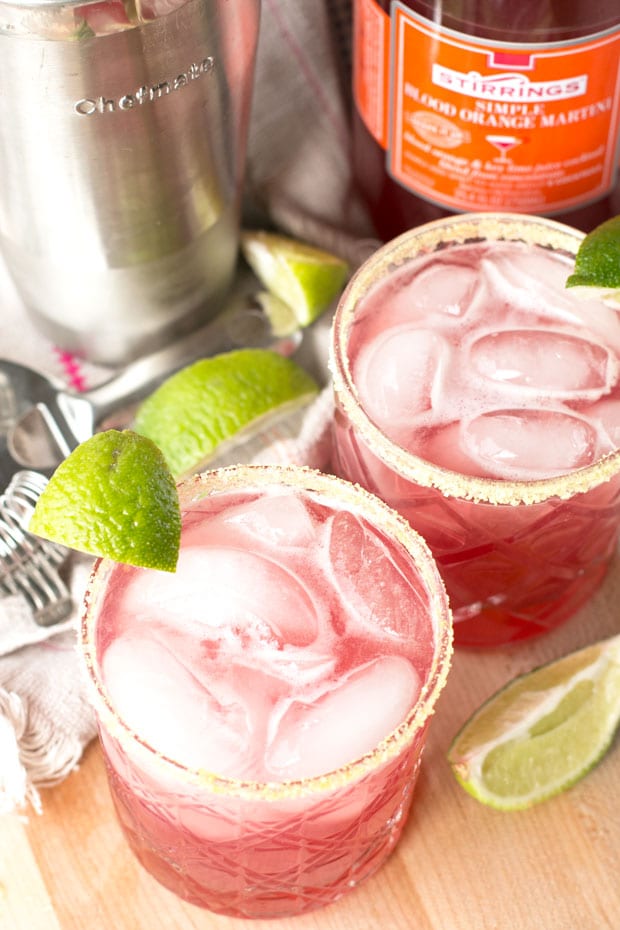 The sun has been coming and going recently here in Denver, fluctuating between gloomy and sunny but always always oh-so cold.
My cocktail hours have started taking on a new theme of lively, bright and citrusy to combat any of the gloomy cold that comes creeping into my office.
Have I happened to mention that my office just so happens to be the coldest room in the house and for no apparent reason? Thank goodness the Man got me a space heater so I can warm up (when Kya isn't lounging in front of it of course….).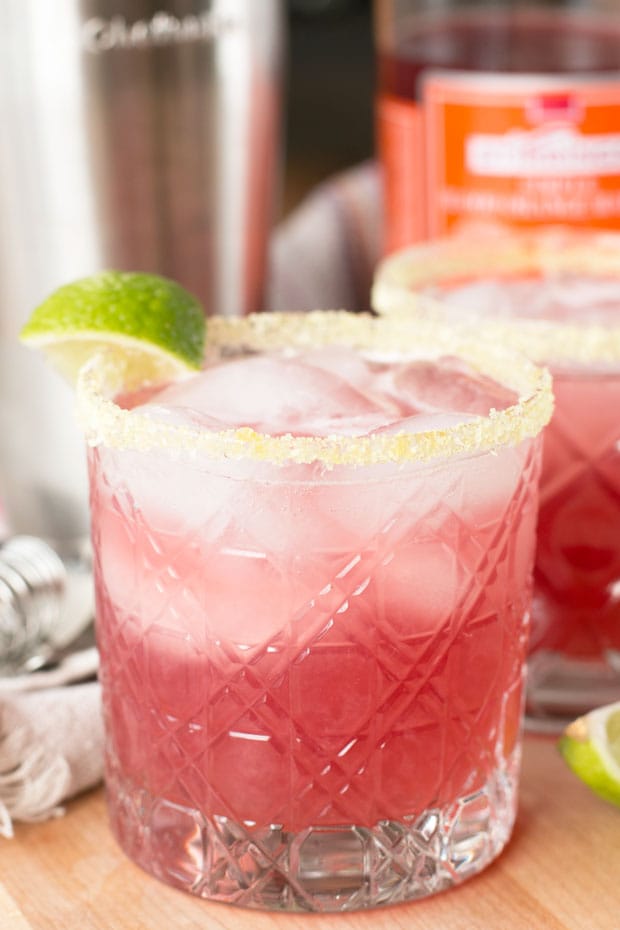 So this Winter Citrus Margarita is my relief at the end of a chilly afternoon spent working at my desk. I love the combination of blood orange, lemon and lime in this lively cocktail because it pairs so well with the tequila.
Generally I can't handle tequila unless it's in a really well-balanced margaritas (one too many tequila shot trains in my life), and this drink 100% fits the bill.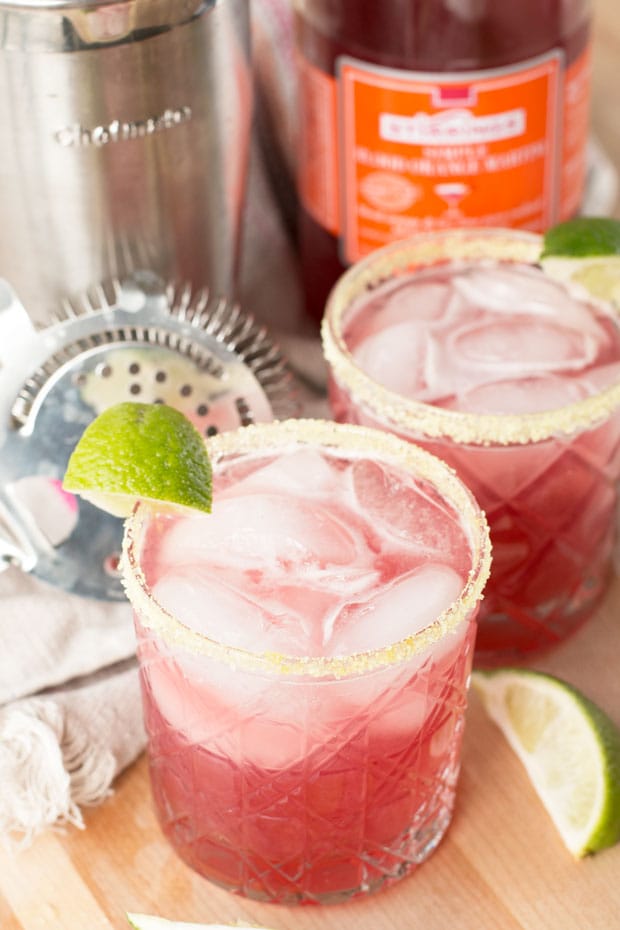 A good portion of this perfectly balanced deliciousness is the Stirrings Blood Orange mixer and Lemon Drop rimming sugar that bring the punch of blood orange and lemon to the party. If you haven't used Stirrings products in your cocktails yet, you need to get on the train because this is one of the cocktail enhancing products that I truly adore. They use only the best ingredients and it really comes through in the flavors of their products.
If your cocktail hour could use a little uplifting, and it's the dead of winter so you know it could, this cocktail is where. it's. at.
To an incredible 2017! Cheers!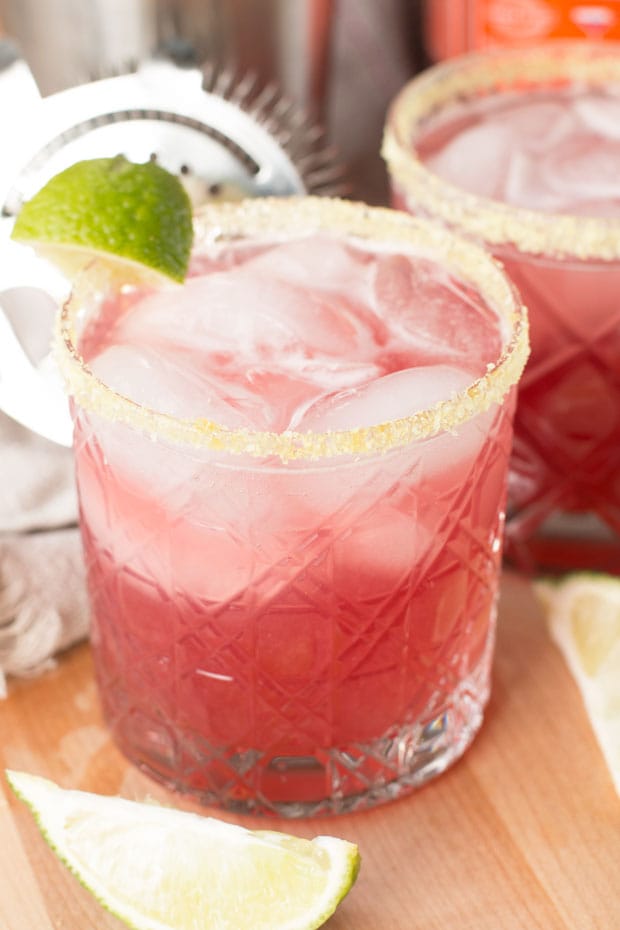 Disclosure: I received free product from Stirrings in exchange for this post. Head over to the Stirrings website to see what other flavors they have, then head to any of the following stores in Colorado to purchase:
Hazel's Beverage World
Davidson's Liquors
Argonaut Wine & Spirits
Keg Liquors
Whole Foods Wine & Spirits
Applejack Wine & Spirits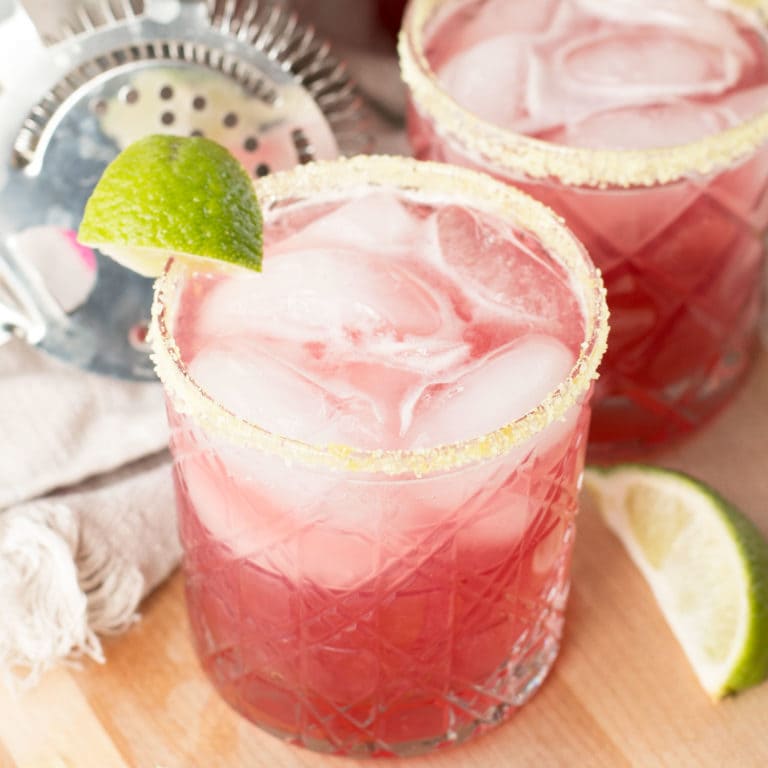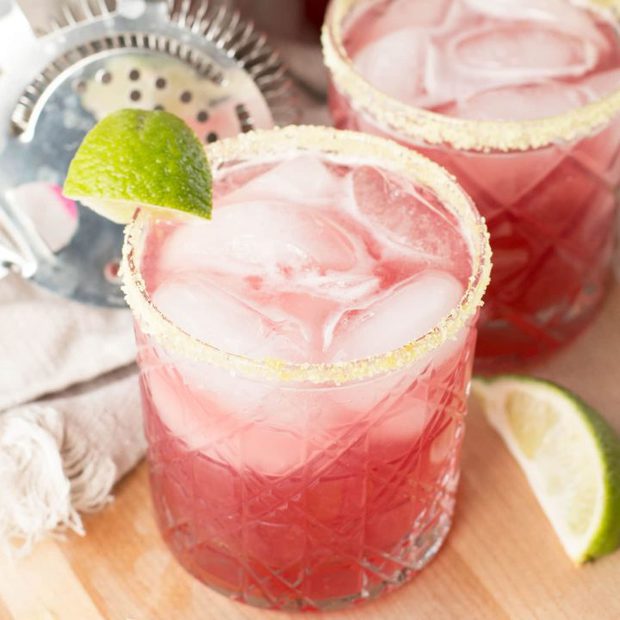 Winter Citrus Margarita
The combination of blood orange and the bright citrus sugar rim make this margarita burst in your mouth with flavor!
Ingredients
4 oz Stirrings Blood Orange Martini Mix
2 oz tequila
1/4 oz lime juice
Stirrings Lemon Drop Rimming Sugar
Lime wedges
Instructions
Rim a rocks glass or margarita glass with Stirrings Lemon Drop Rimming Sugar.
In a shaker filled with ice, combine blood orange mix, tequila, and lime juice.
Filled rimmed glass with ice. Strain blood orange margarita into the glass. Serve with lime wedges.
What I Used to Make This:
Pin this Winter Citrus Margarita recipe for later!

Don't forget to follow Stirrings on social media too!
Facebook: https://www.facebook.com/Stirrings
Twitter: https://twitter.com/StirringsMixer
Instagram: https://www.instagram.com/stirrings/
Pinterest: https://www.pinterest.com/stirringsmixers/