This is totally inspired by Ted Allen and I don't care who knows it.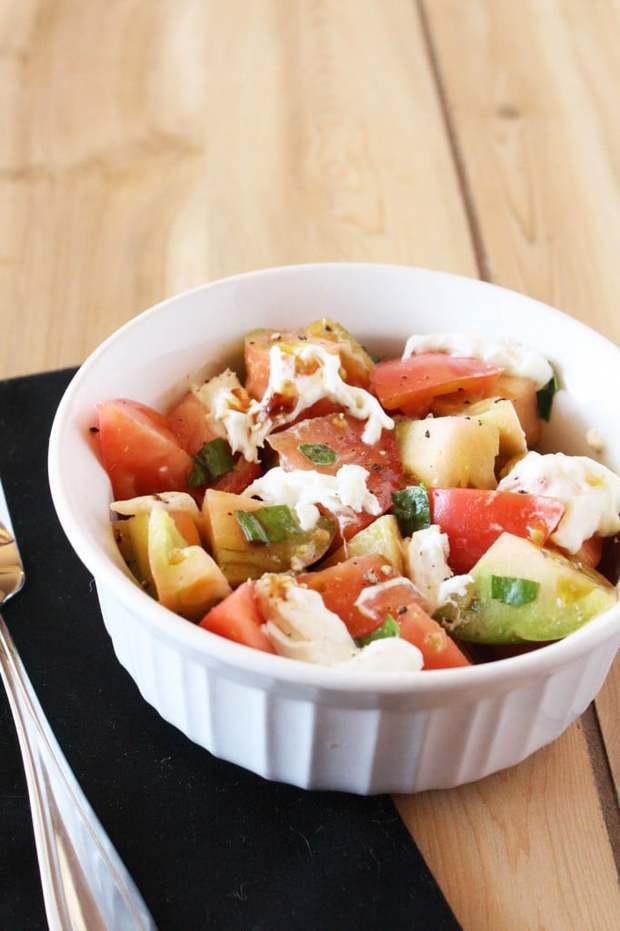 I was reading an interview with him a few weeks ago and not only did he share some fun food tips, he described this party he hosted with fellow Chopped judges.
Of course I am dying of envy….
He mentioned this one summer tomato salad that Geoffrey Zakarian brought and as he was describing this salad, I literally started drooling (flattering, I know). The salad was not unlike other salads I have had before – tomatoes, basil, balsamic, and cheese – but Ted mentioned this cheese I have never heard of before in the interview.
Stracciatella.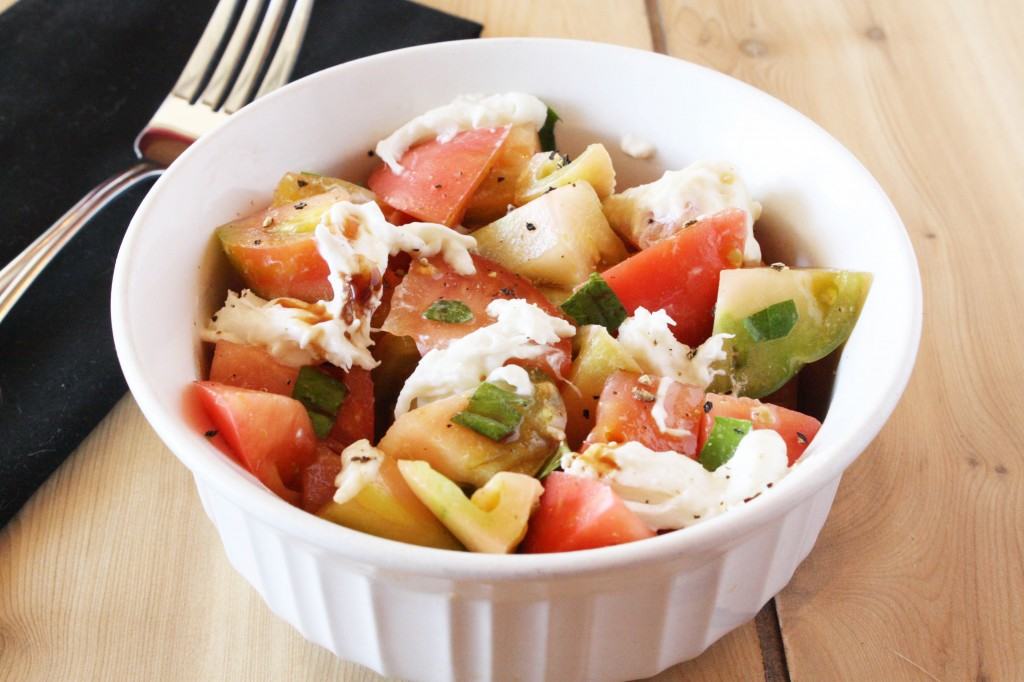 What the heck is that? I simply had to recreate the dish and find out myself! I can tell you right now, not only is this a perfect summer salad, Stracciatella cheese is a new favorite of mine. It is this impossible soft and luxurious cheese that quite literally melts in your mouth. It's so rich and creamy, beyond anything you have ever tasted before. If you have tried it before, you know exactly what I am talking about here.
The best way to describe this salad is a richer, more decadent caprese salad. It's exactly what you would want to dive into after a hot summer day with a chilled glass of white wine, watching a perfect sunset.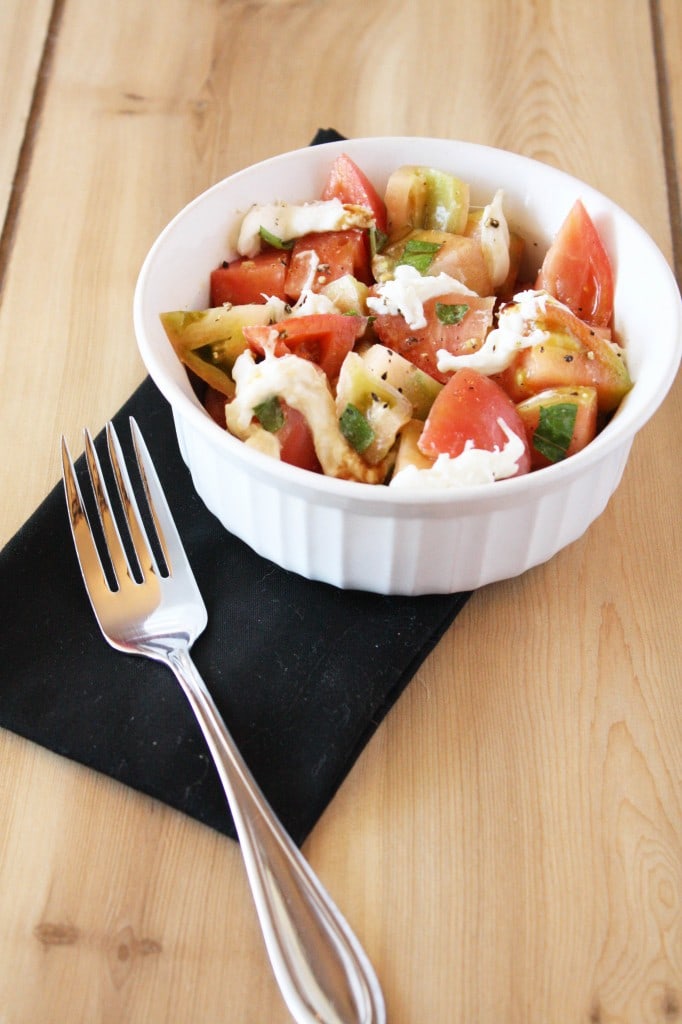 Have I painted a pretty enough picture for you?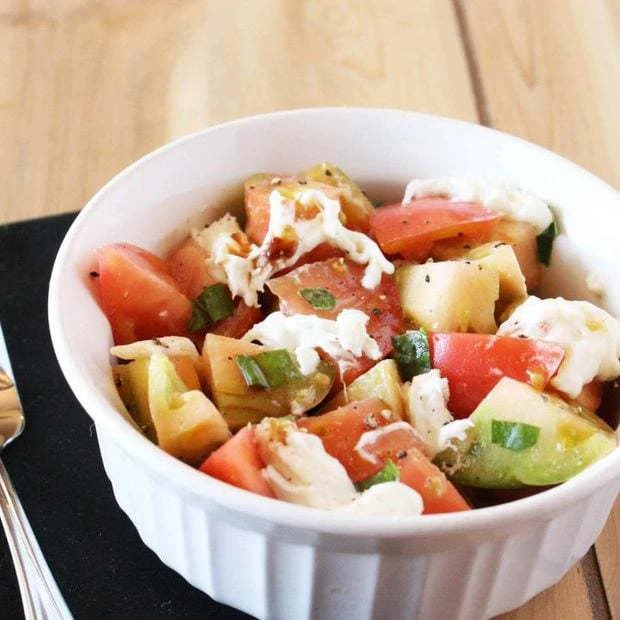 Heirloom Tomato & Stracciatella Salad
As inspired by Geoffrey Zakarian - gorgeous, soft cheese blends with the balsamic vinegar and tomatoes in a way that will leave you begging for more.
Ingredients
1 lb assorted heirloom tomatoes
8 oz Stracciatella cheese (broken into larger pieces)
2 tbsp balsamic vinegar
12 basil leaves, chopped
Fleur de sel
Extra virgin olive oil
Freshly cracked pepper
Instructions
Cut the tomatoes in random geometric shapes. Toss the tomato pieces in a stainless steel mixing bowl with balsamic vinegar, a splash of olive oil and fleur de sel. Fold in the stracciatella pieces and basil leaves. Season with fresh cracked pepper.
Move to a serving bowl or plate and finish with a sprink of fleur de sel and a drizzle of olive oil.