Please note this post contains affiliate links.
Crockpot Cinnamon Almonds are the holiday snack everyone craves, all made in your slow cooker. The sweet spiced nuts make for a fantastic snack to set out for gatherings, or package them up to gift to friends and family. Makes 3 cups.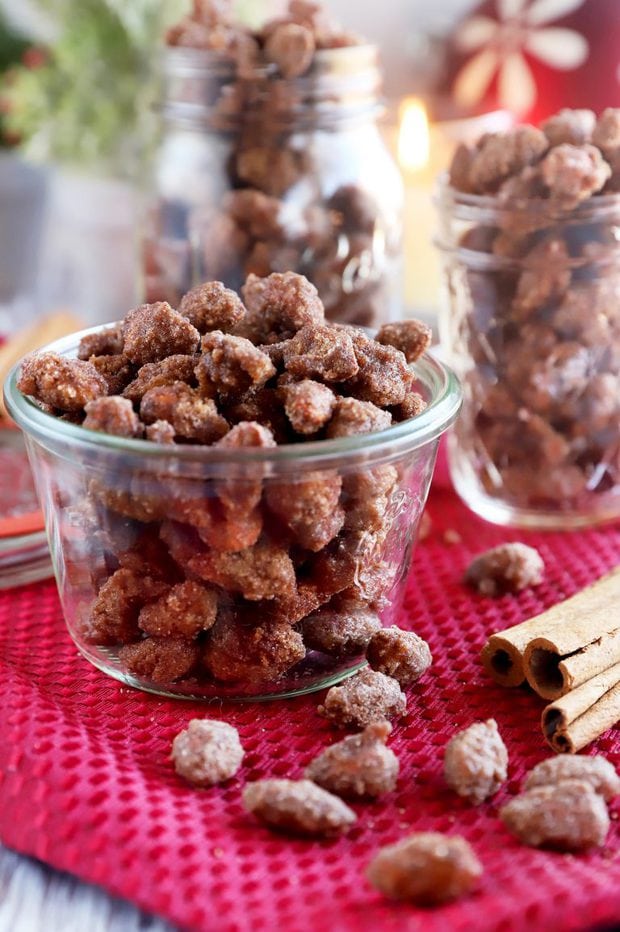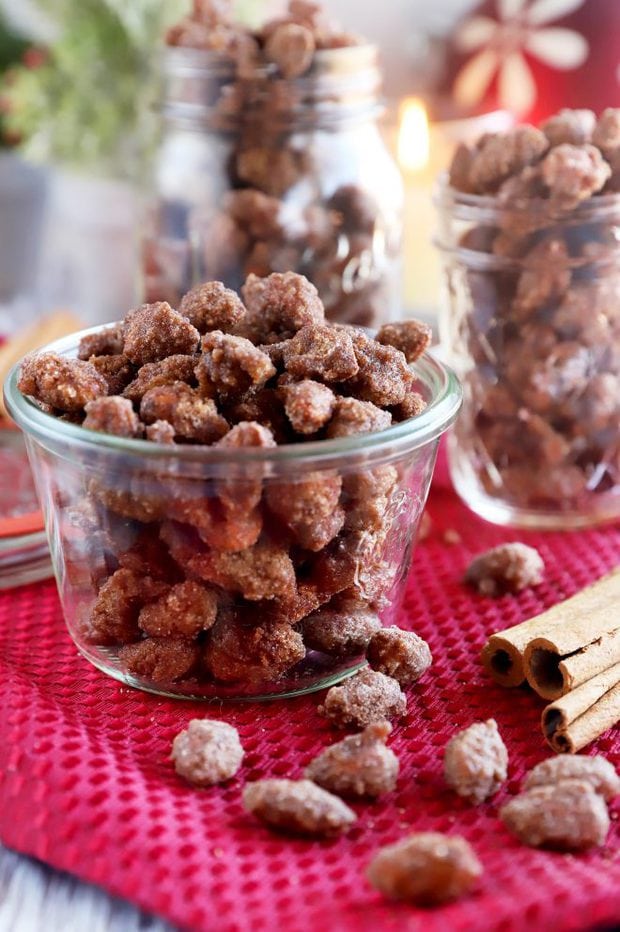 These are dangerous. So dangerous I thought it was only fitting to share them with you on the day the world is supposed to end…
I used to think I could only get these ridiculously addictive almonds at festivals (you know, when they come in the huge cone, all warm and fresh, and you end up devouring the whole thing before you make ten feet).
Now, I can make them at home.I am so screwed.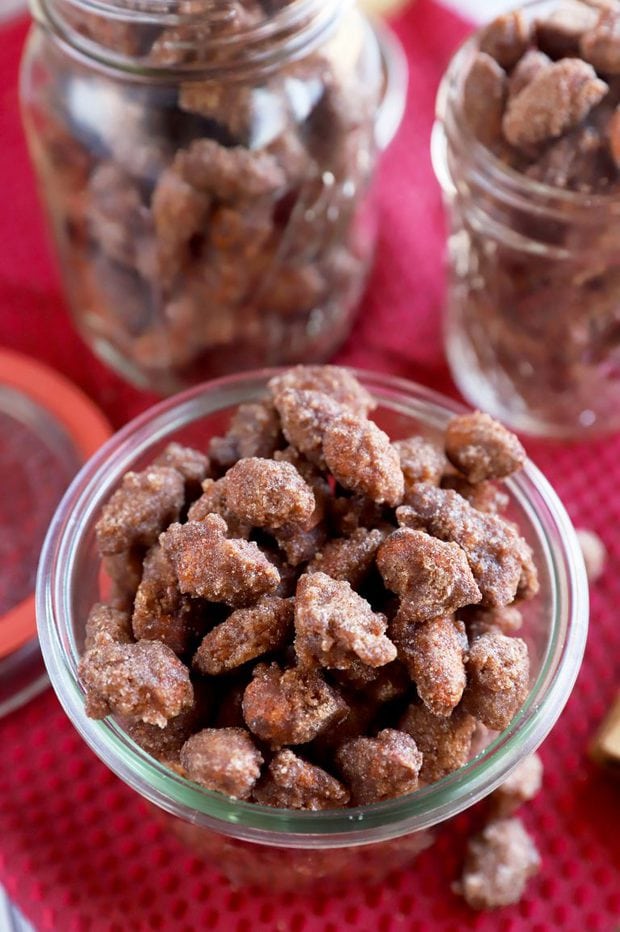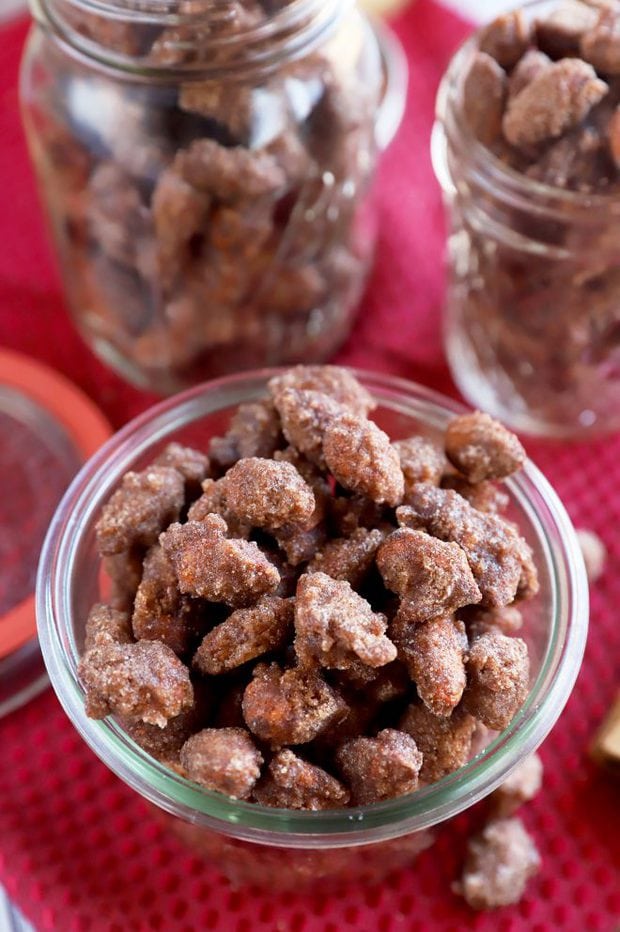 You may think I am insane for saying this but it really is a good thing I have to go to work every day. If I was at home, I would be destroying batch after batch after batch…
I have decided that every calorie I eat/drink today doesn't count. I mean, today is the last day Earth will be around according to the Mayans. If I am not going to be around tomorrow, it doesn't matter if I eat this whole box of cookies, does it? Or this cake? Oh and all the candies, cookies, and chocolates that have been tempting me all week at work are now fair game, baby.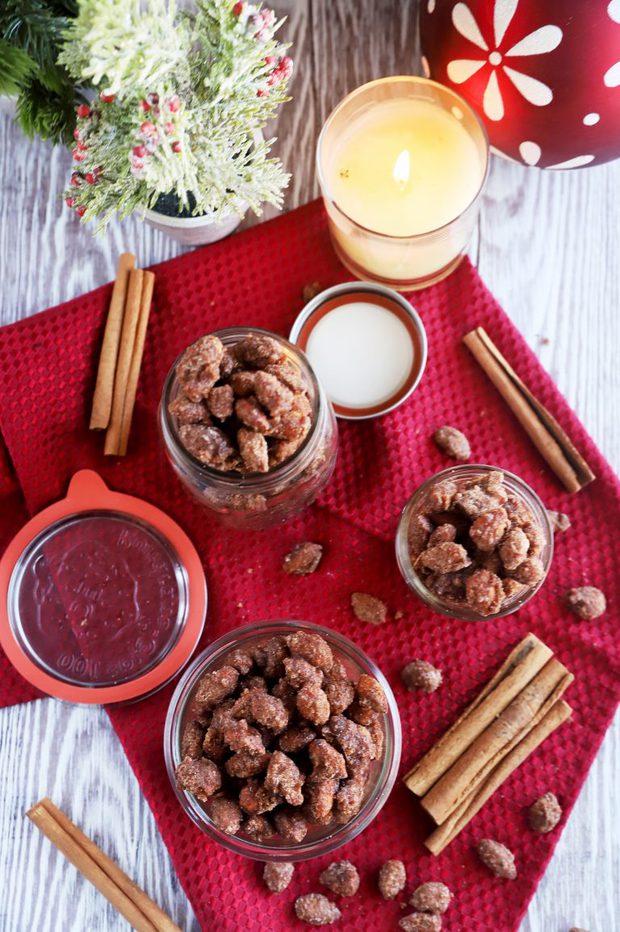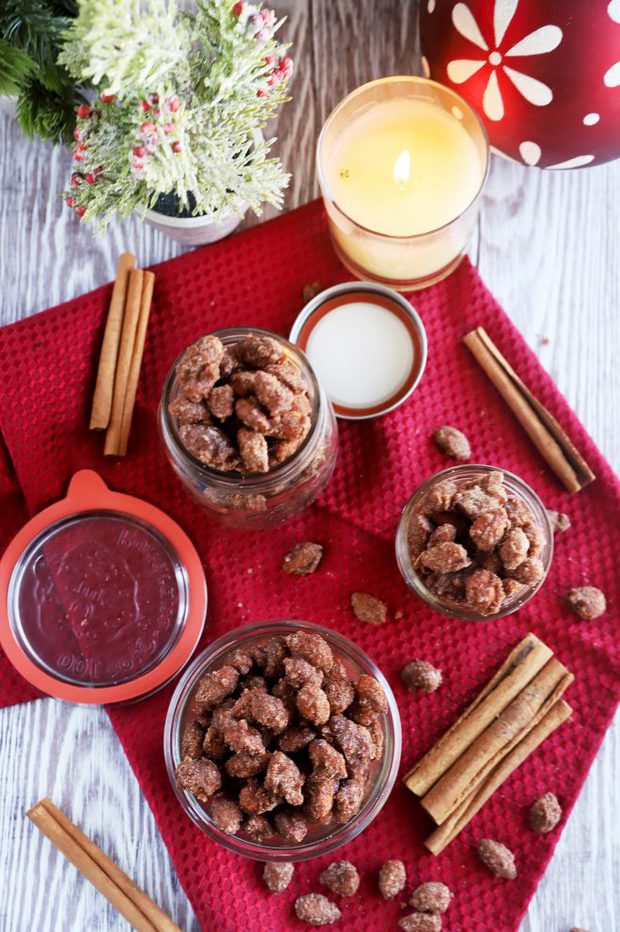 Who knew the Mayans would be so ahead of their time to predict the exact day our world would end and thus predict the last day of binge eating for human all around the world? The only question I have is, when will the world actually end? There are so many different times zones across the earth so it can't be one specific time… Quite a conundrum if you ask me.
I just have to say that I plan to survive through Christmas. Not even the end of the world will keep me from Christmas.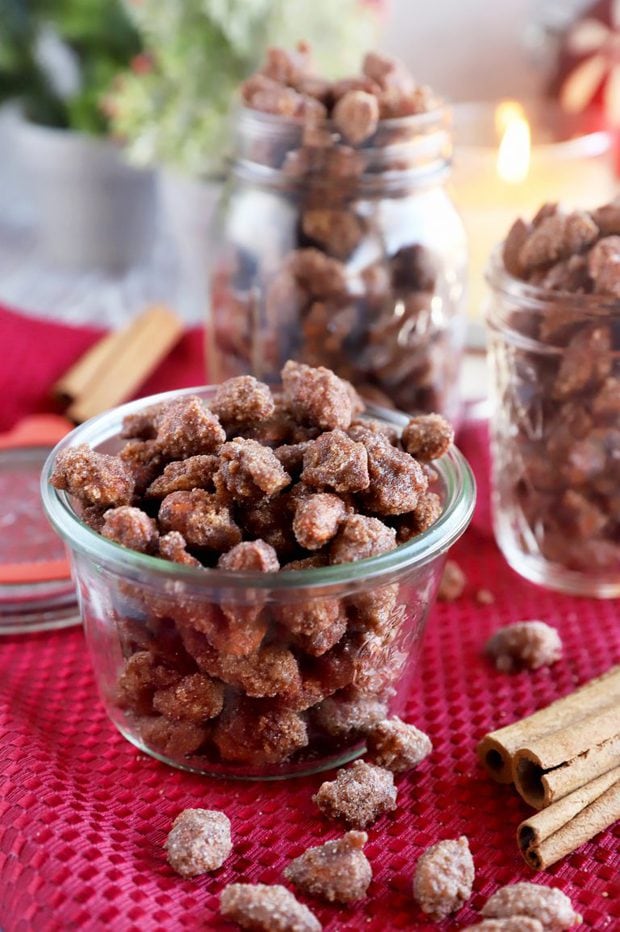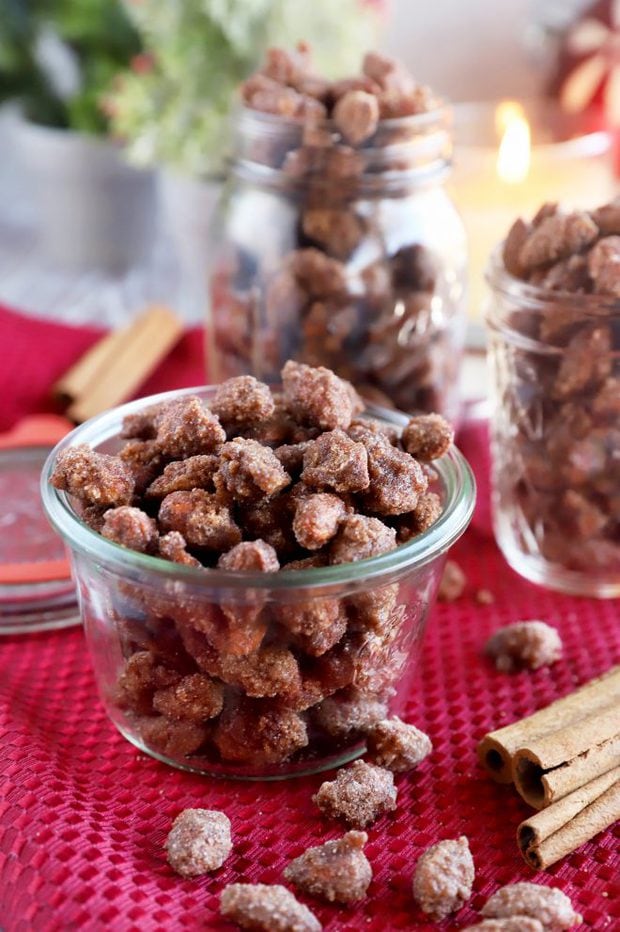 That's what I call dedication, my friends.
Happy Friday (or End of the World Day, if you prefer)!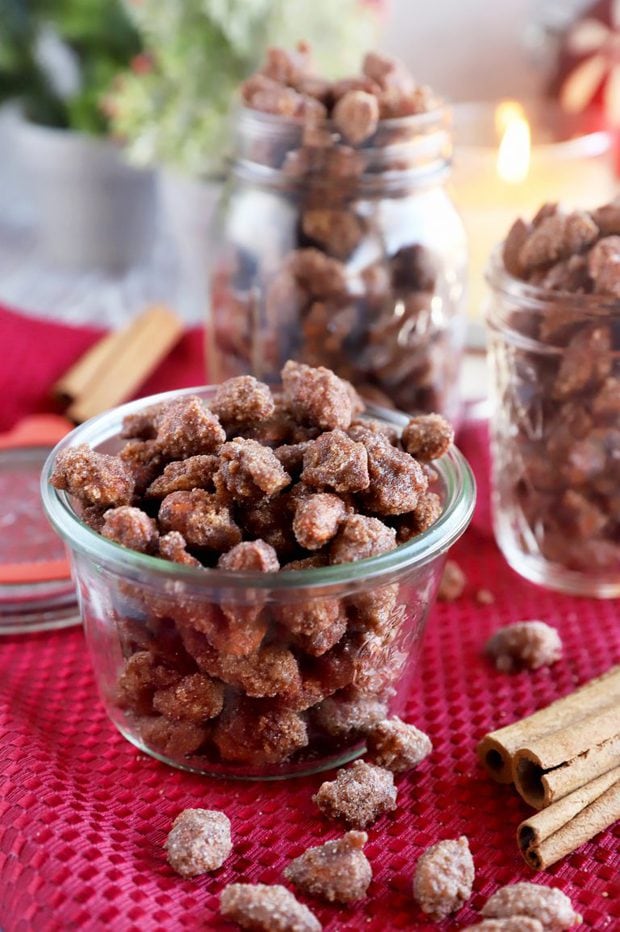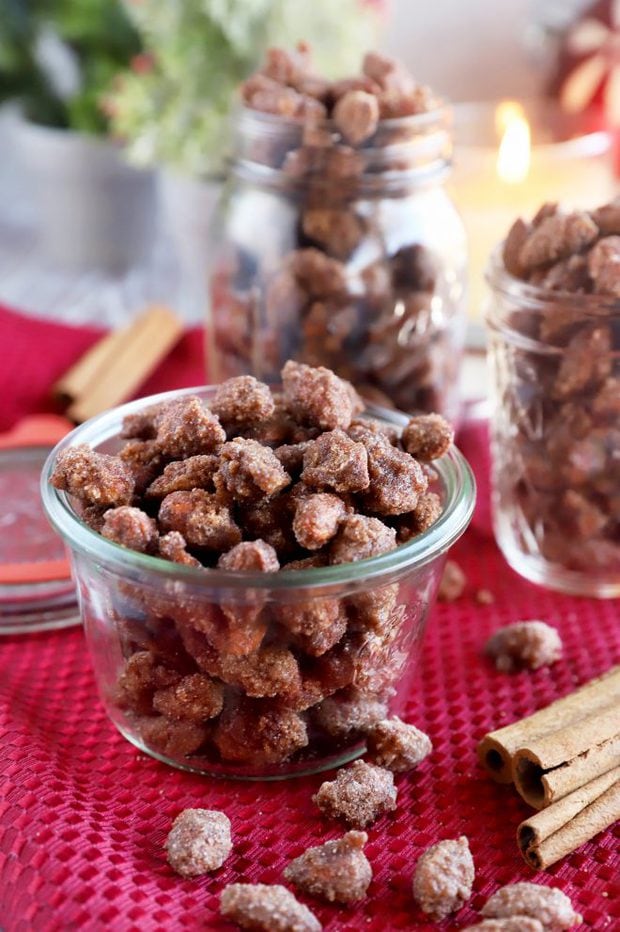 this recipe's must-haves
First of all, you will need a slow cooker, crockpot, or Instant Pot Ultra to cook the candied almonds in. I personally am a BIG Instant Pot fan, if you are looking to pick up a new appliance this year.
You will also need a set of mixing bowls and wooden spoon to stir together everything, as well as continue to stir as it all cooks together.
Finally, you'll need a half sheet baking pan or two to spread the nuts onto to cool. I like to line mine with a silicone mat, but you can also use parchment paper if you prefer.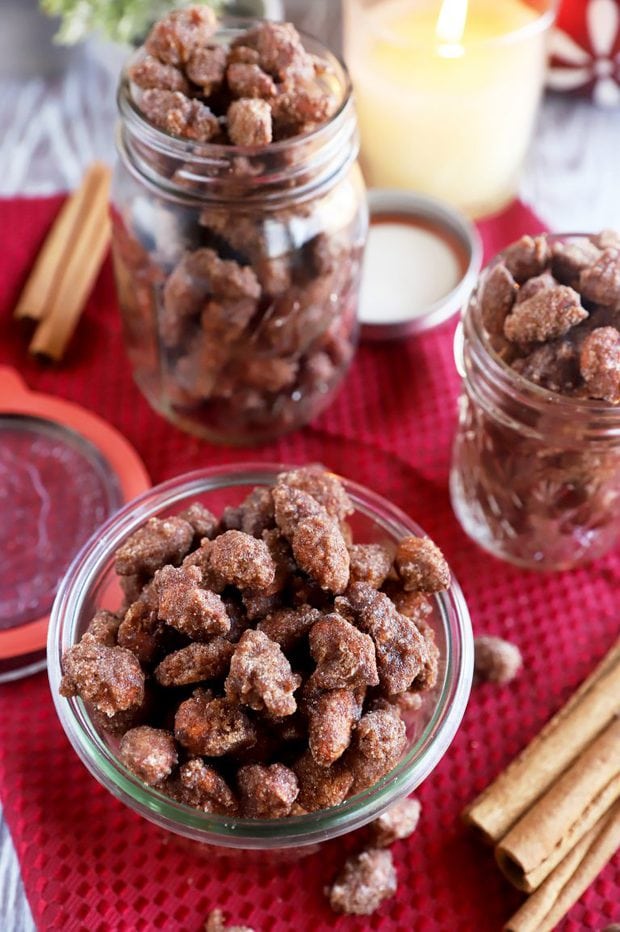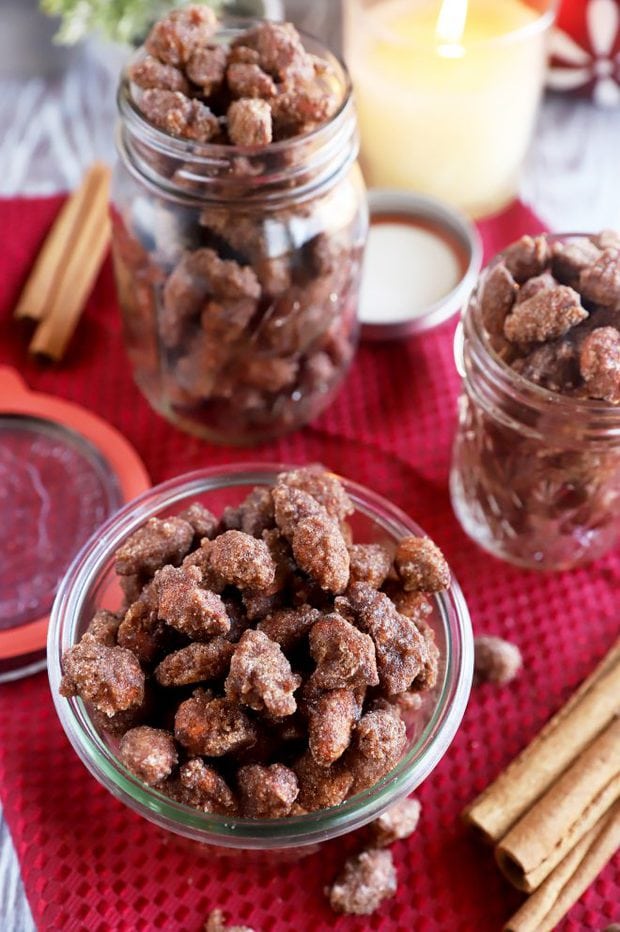 let's make yummy crockpot cinnamon almonds!
Prepare Nuts
To start you need to coat the almonds with the sugars, spices, and egg white/vanilla. This is done by stirring together the egg white and vanilla until it is nice and frothy. The nuts are coated in this mixture, then coated with a mixture of granulated and brown sugar, cinnamon, and salt.
Slow Cook
Before you start cooking, be sure to spray the insert of the slow cooker with cooking spray. This will help a LOT to make sure nothing sticks as it cooks. Cook the almonds on Low for 3 hours, stirring the nuts well every half hour.
In the last hour, you add a bit of water and this helps bring it all together as it cooks the final hour.
Cool
Spread the nuts out well on a lined baking sheet. The key is to separate the nuts so they don't form giant clumps. Use a couple of sheet pans if you have to!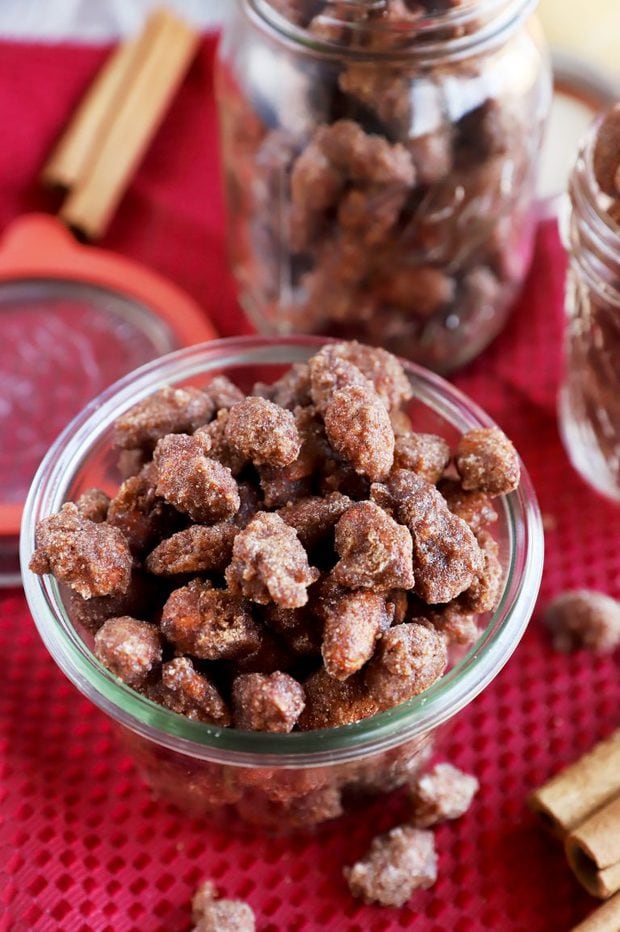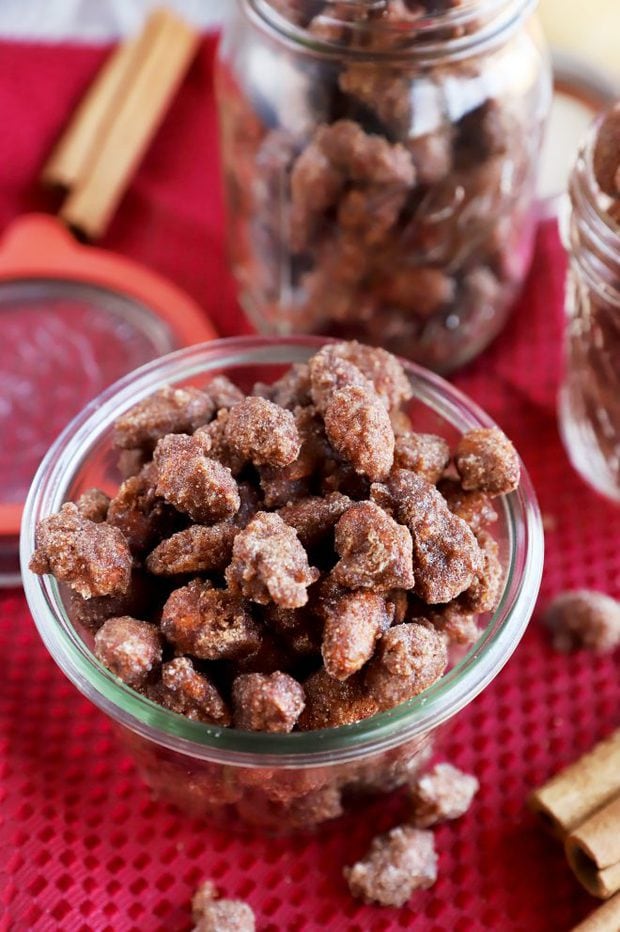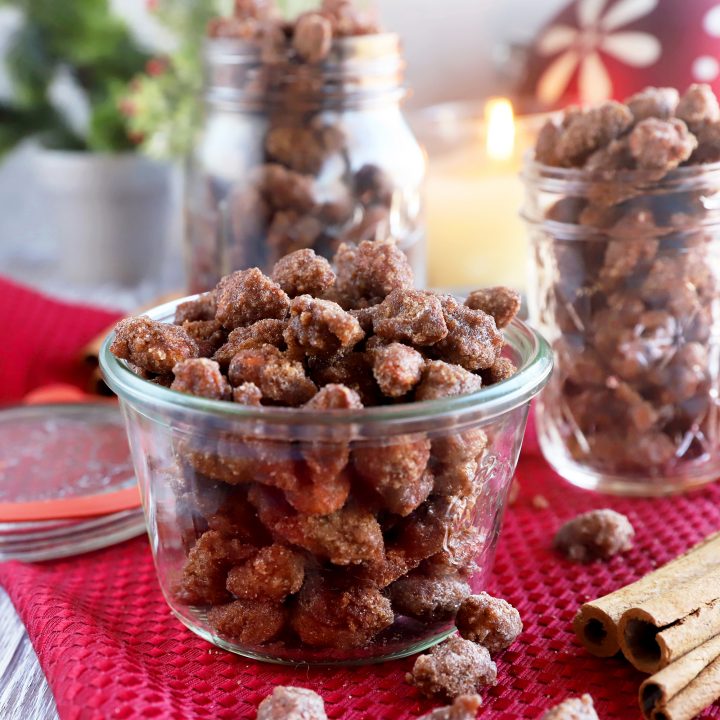 Crockpot Cinnamon Almonds
Additional Time:
10 minutes
Total Time:
3 hours
20 minutes
These almonds are an amazing snack to bust out during parties!
Ingredients
1 1/2 cups sugar
1 1/2 cups brown sugar
3 1/2 Tbsp cinnamon
1/8 tsp salt
1 egg white
2 1/2 tsp vanilla
3 cups almonds
1/4 cup water
Instructions
Stir together sugars, cinnamon and salt in a medium bowl. Set aside.
In a separate bowl, whisk egg white and vanilla until frothy. Add almonds and stir until the nuts are coated. Add cinnamon mixture to the nuts and toss until coated.
Spray the interior of your crock pot bowl with cooking spray. Add the almond mixture to the crock pot and turn to low.
Cook covered 3 hours, stirring every half hour. In the last hour, add water and stir well.
Dump out the almonds onto a lined baking sheet to cool. Be sure to separate the nuts so they don't form huge clumps. When cool, serve or store in airtight container for up to 1 1/2 weeks.
Recommended Products
As an Amazon Associate and member of other affiliate programs, I earn from qualifying purchases.