I think I am seriously missing summer. All I can think about is margaritas on the porch and letting the fresh wind breathe summer life into our house.
Summers were always my favorite time of year when I was young. They meant no school, endless hours in the pool, and sleeping in every single day.
If only all us adults who aren't teachers or students could still get summers off. Can you even imagine? It would be pure joy and mayhem all bundled into the short three months that encompass summer break.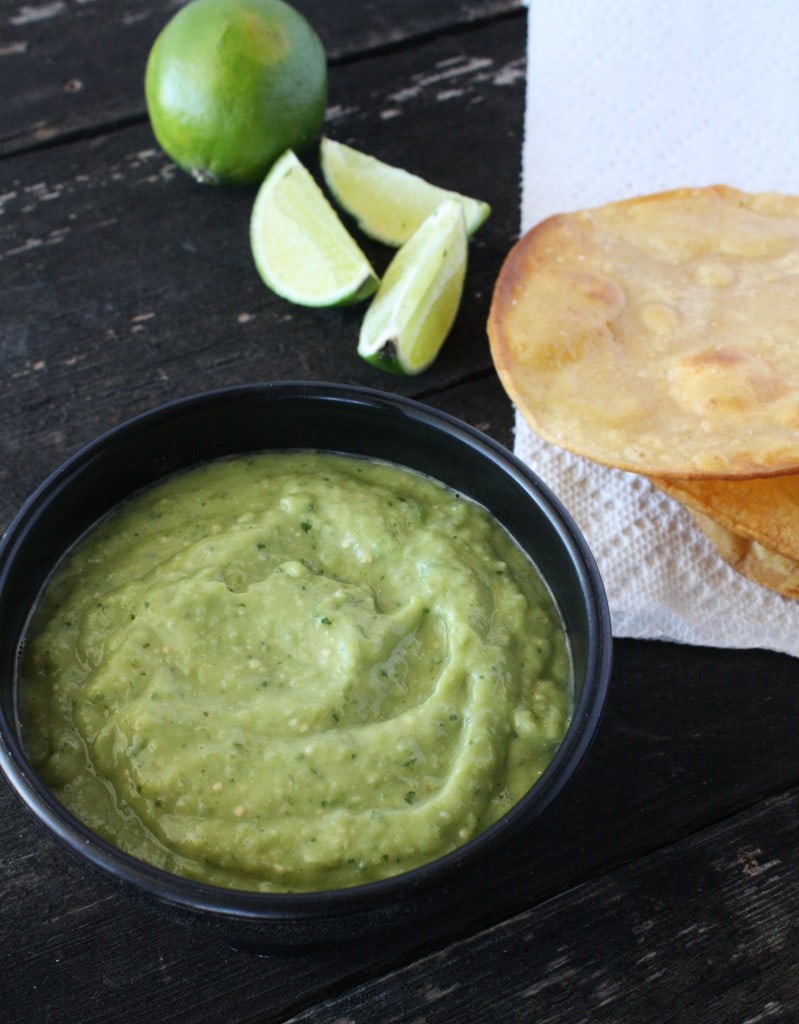 There's something about limes that make me think of summertime and basking in the sunlight. Bright citrus that is full of freshness that just makes me want to smack my lips and sigh with a long "ahhhhh".
All I can say is that the flavors in this tostada literally jump around your tongue and make you want to burst out into song. The lime, the cilantro, the tomatillo… It's absolutely gorgeous.
If that isn't enough to convince you to chow down on this yummy tostada, I just don't know what is.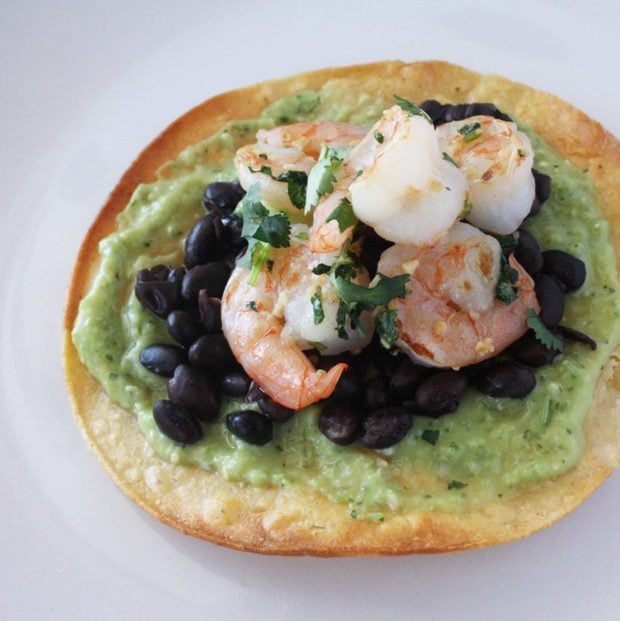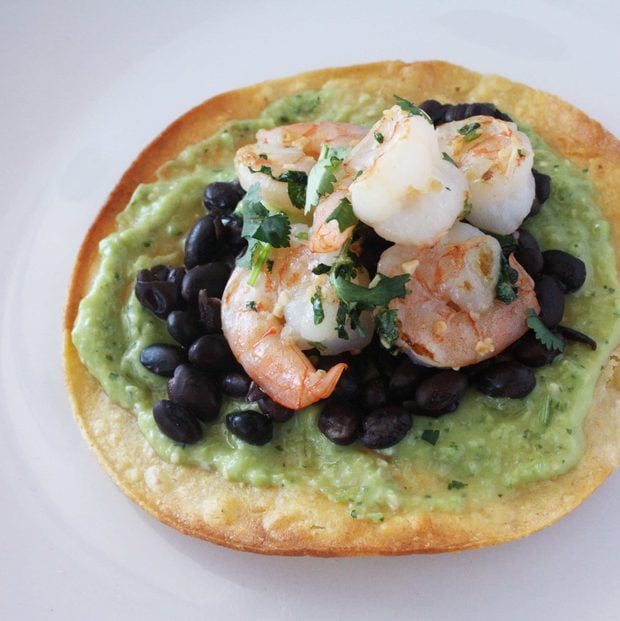 Cilantro Lime Shrimp Tostadas with Avocado and Tomatillo Salsa
Tangy shrimp with black beans and flavorful avocado tomatillo salsa, all piled high on a crispy tostada.
Ingredients
Tostada
Juice of 1 lime
2 lb shrimp, deveined and shelled
6 cloves garlic, diced
Fresh cilantro - 1/3 cup chopped
Salt and pepper
2 tsp + 1/4 cup olive oil for frying
8 corn tortillas
Can of black beans
Avocado-Tomatillo Salsa
1/3 lb tomatillos, husked and rinsed
1 avocado
1 small jalapeno, diced
2 cloves garlic, diced
Juice from 1/2 a lime
Salt and pepper
Instructions
Roast tomatillos under hot broiler for 5 minutes, turn over and roast for another 5 minutes. In a blender or food processor, puree tomatillos, jalapeno, garlic, cilantro, and avocado until coarsely puréed. Pour into a bowl. Add lime juice and salt to taste. Set aside.
In a small pan, heat 1/4 olive oil and fry corn tortillas over medium-high heat. Sprinkle with salt and allow to drain on paper towels.
In a small saucepan, heat up canned black beans, drain, and rinse with water. In a medium pan, heat 2 tsp olive oil. Cook shrimp with juice from one lime, garlic, salt, and pepper. Once cooked, mix in chopped cilantro.
To build tostadas, start with a layer of salsa, followed by a layer of beans and shrimp, and topped with a squeeze of lime juice and fresh cilantro, if desired.