Please note this post contains affiliate links.
Spicy Carne Asada Torta Sliders are a killer combination of flavorful carne asada, tomato, avocado, cheese, and a spicy sweet pineapple jalapeno jam. The riff on tortas mexicanas is perfect for any backyard BBQ gathering you have coming up! Who's ready to stuff their face with about ten of these? Because I SURE AM.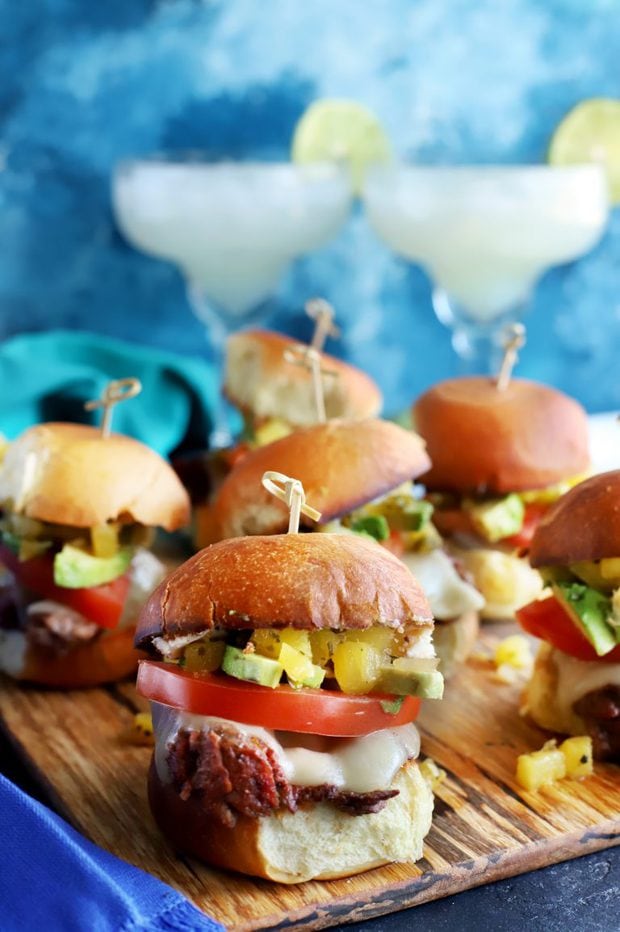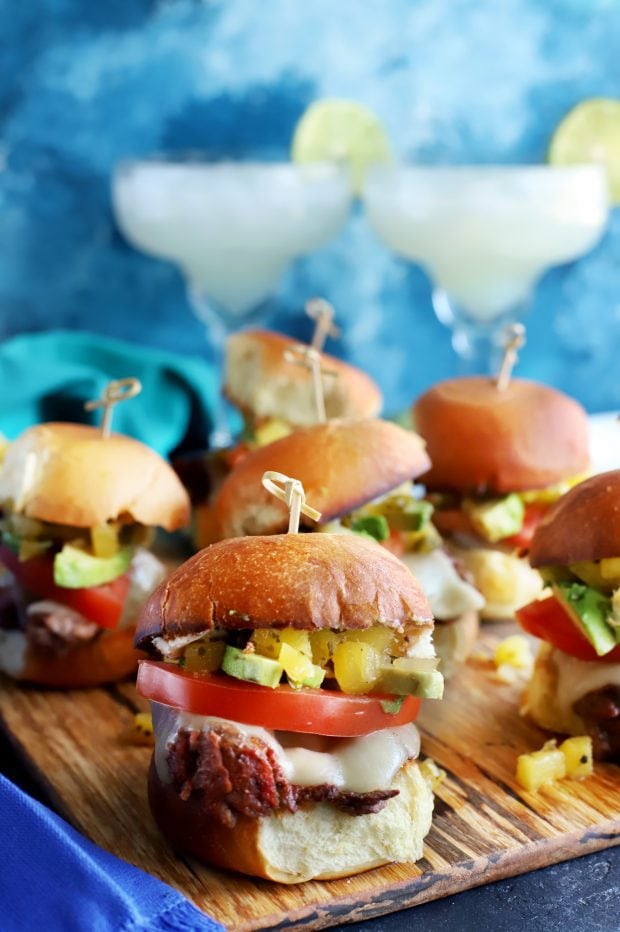 Disclosure: This post has been sponsored by Sprouts! As always, all opinions are my own. Thanks for supporting the brands that support Cake 'n Knife!
So, we are coming up on the 1st of May which means Cinco de Mayo is only a few days after that…
For me, when it comes to having any excuse to stuff my face with my favorite Mexican flavors, you can bet that I am there with bells on.
For parties, I am all about the small bites because I am totally a grazer at heart. I love to get down on as many different flavors as I can, so I am all about the small bites.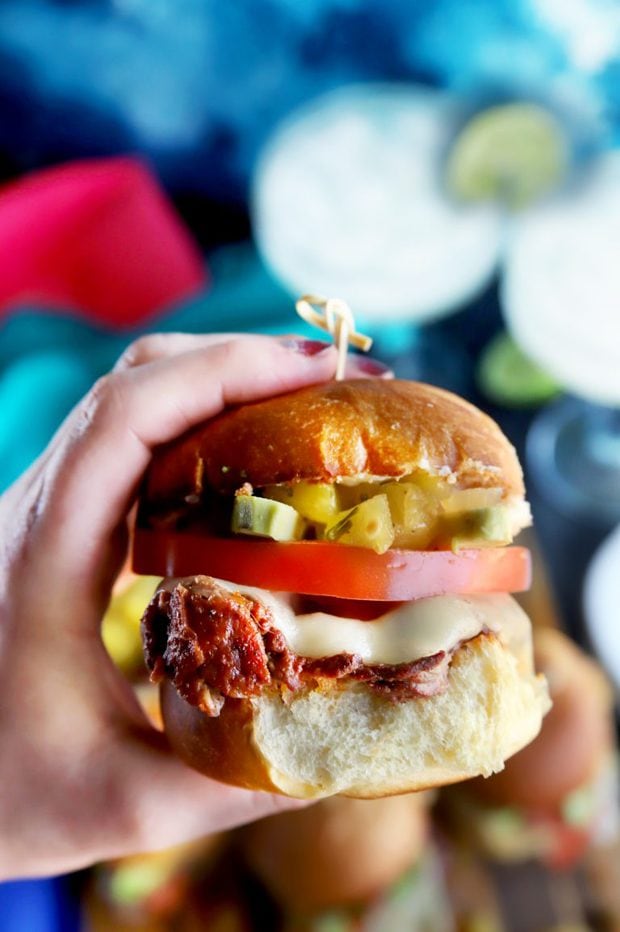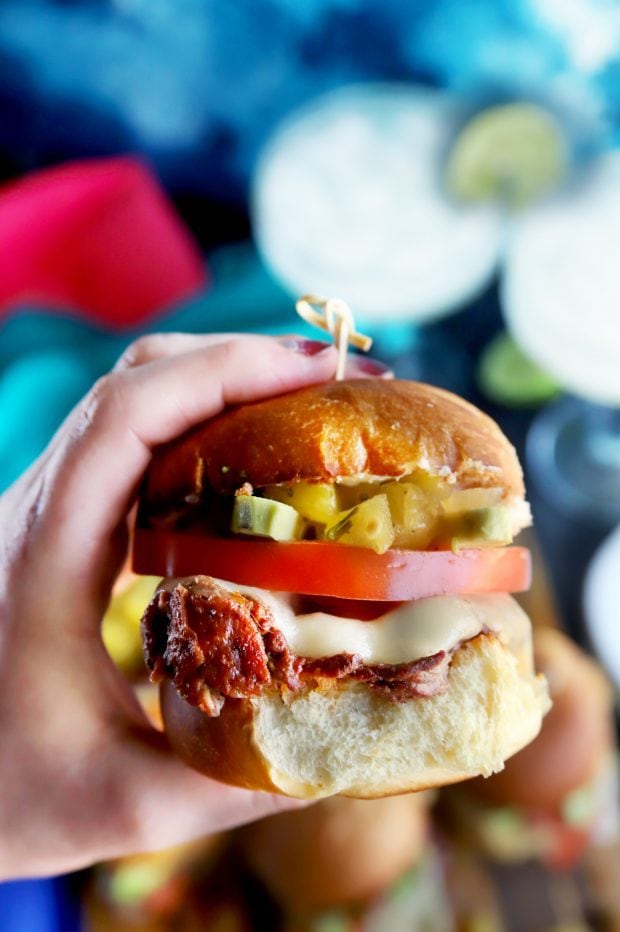 Don't you just LOVE sliders? I am a sucker for them for sure and when I can make them unique, you bet I am going to do just that.
Whether it's chicken, beef, pork, or heck, even vegetables (yes, I said vegetables, you can pick your jaw up off the floor now), I'll find a way to smash them between two slider buns with something truly tasty.
Not that I'm bragging or anything, you know… :p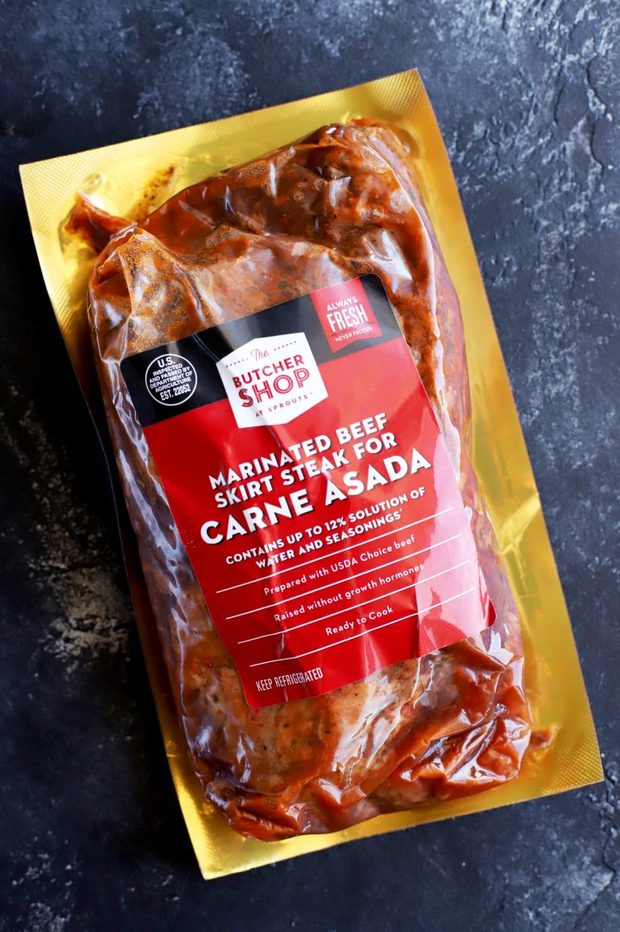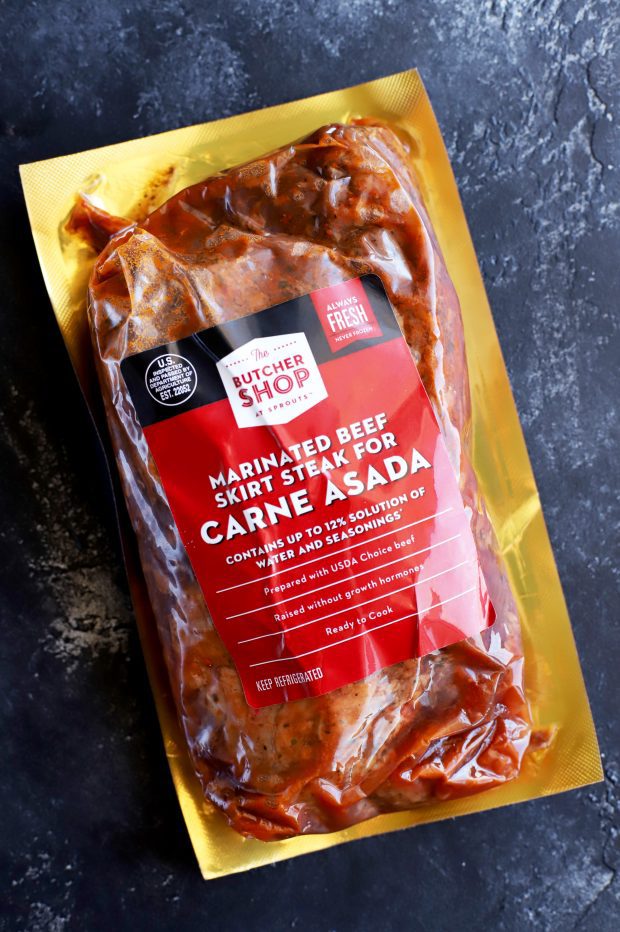 Please note that some of the links below are affiliate links. If purchases are made via these links, I will receive a small commission.
What makes a slider a true star? It's all about whatever protein you are stuffing between those buns. These carne asada torta sliders revolve around the delicious carne asada, which I didn't even have to make from scratch!
I can hear you all saying "whaaaaaaa?!" already.
This carne asada beef comes to us from the lovely genius minds behind Sprouts' Butcher Shop.
If you ever need that carne asada flavor but want to skip making the marinade yourself, this is exactly what you need to grab in the self-service case of your local Sprouts store (not in the butcher case, just FYI!).
I already purchase my ingredients for recipes from Sprouts because they are affordable, natural products and there's a great selection.
However the carne asada really sends Sprouts over the top, because I can grab this and then all I have to do is grill it up when I'm ready to use it.
The flavor is so bold and spicy, making it the star of these torta sliders and really packing a punch of flavor that your taste buds will be craving after each and every bite.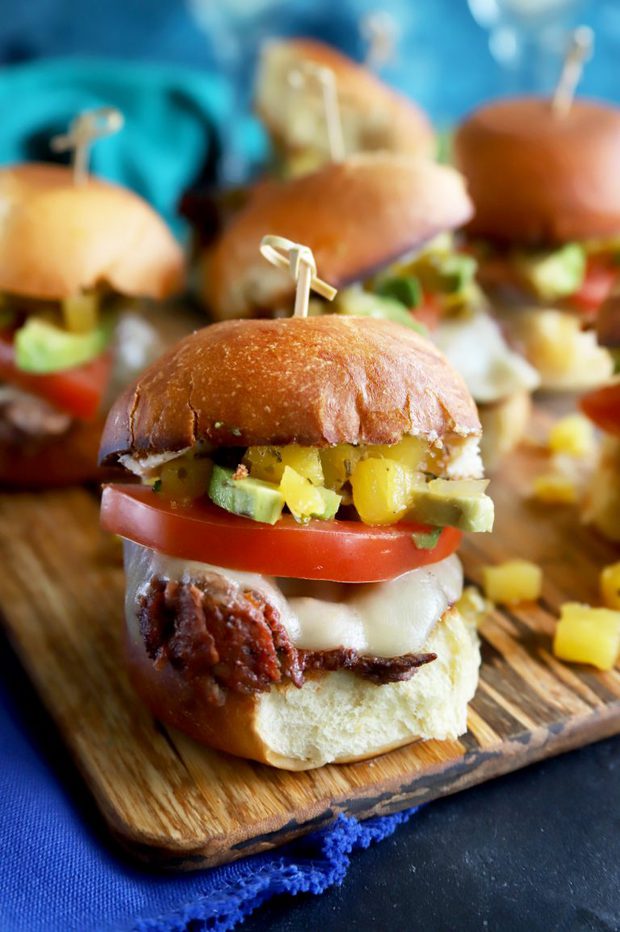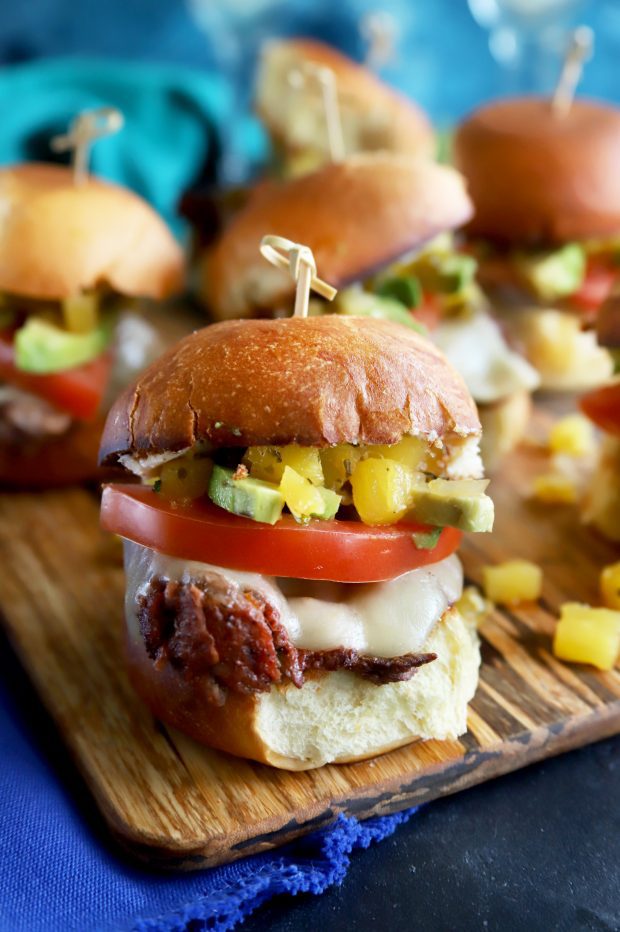 This Carne Asada Torta Sliders Recipe Must-Haves
I love using my Traeger grill to grill up this carne asada, because it really imparts the smokiness into the meat.
In addition, the Traeger grill signature pellets are the best to use, along with the Traeger grill tongs to make the recipe come out to perfection.
When it comes to cutting up the meat for the sliders, this chef's knife is the best tool to have in the kitchen. It makes pristine cuts and makes quick work of this beefy goodness.
Be sure to head to Sprouts for all the ingredients you need to make these killer sliders!
Start with the carne asada from the Butcher Shop grab-and-go cases, and everything else is located in the store as well.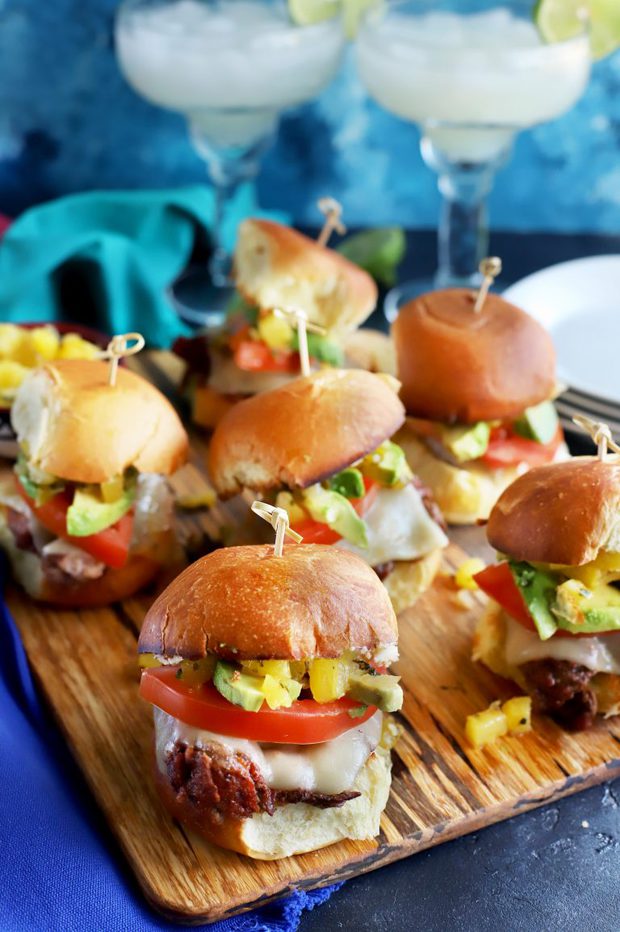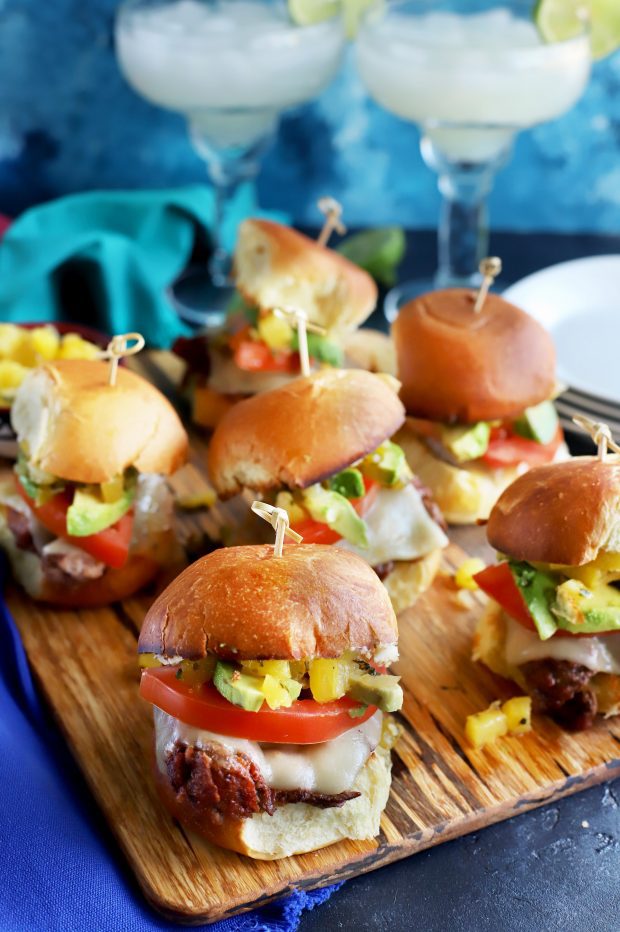 How To Make Carne Asada Torta Sliders
Make Jam
To make the jam, you essentially throw everything into one pan after cooking down the veggie. You cook down the veggies with the rum, then stir in the remaining ingredients.
Finally you continue to simmer until everything is softened and thickened.
If your mixture ends up being too wet, be sure to keep cooking it. You don't want any excess liquid in the mix!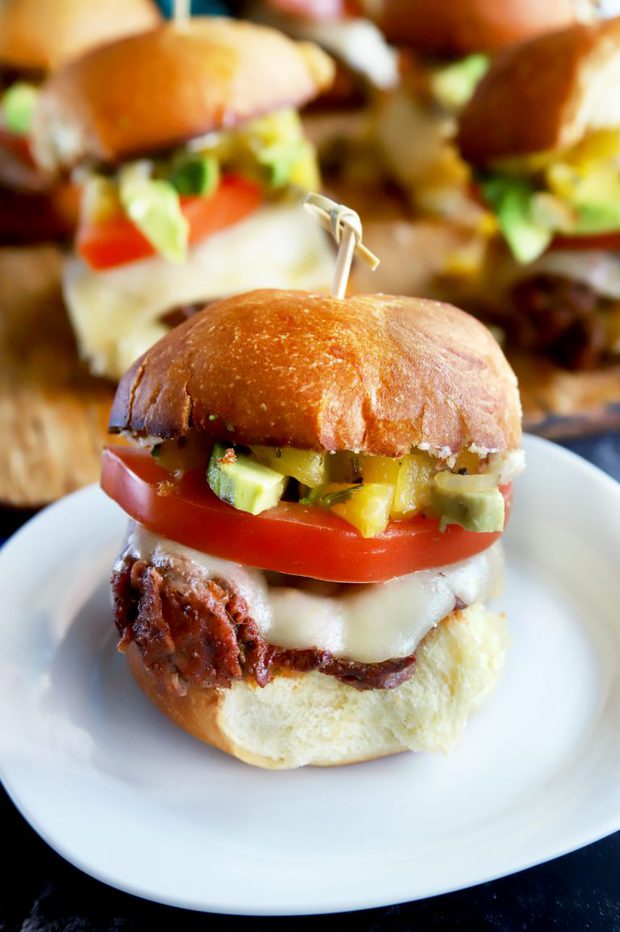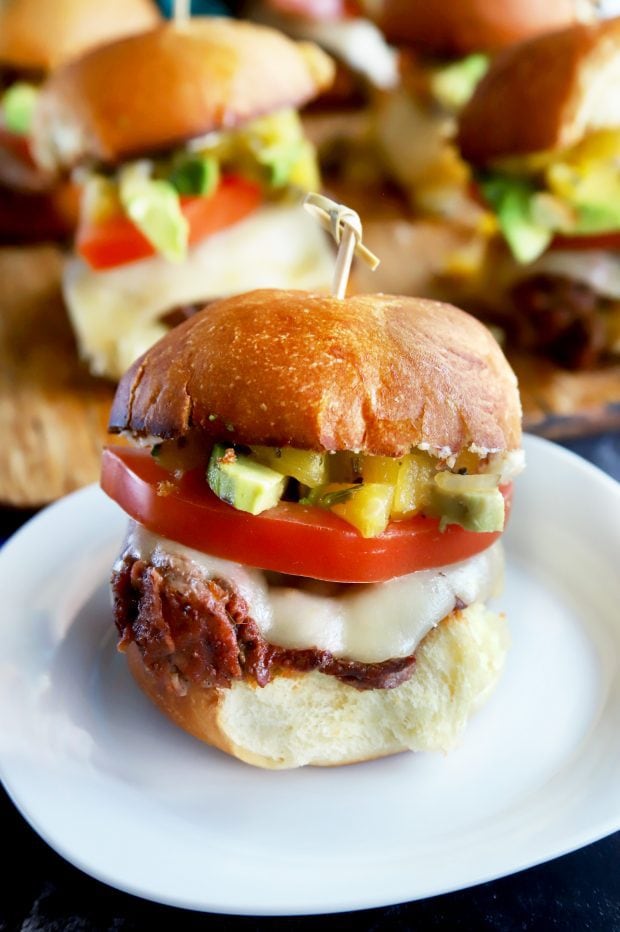 Grill Meat
Preheat the grill (I go to high heat on my Traeger grill), and then just pop that carne asada right out of the package, directly on the grill. You want to grill it until it's medium rare, which only takes a couple of minutes per side.
Carne asada is best cooked to medium rare because it can get super tough if you cook it any longer!
Assemble Sliders
Assembling these sliders is super easy, because you simply have to pile up meat on the toasted buns. Then top with cheese, and melt it down.
Finally you load it up with all the classic torta toppings like tomato and avocado. With the spicy and sweet jam on top, it's pure heaven.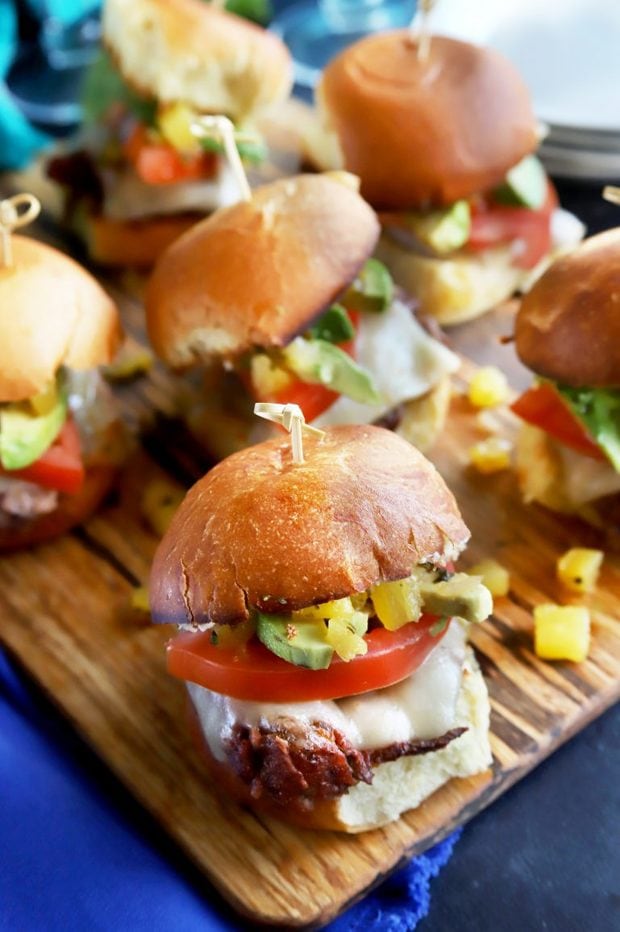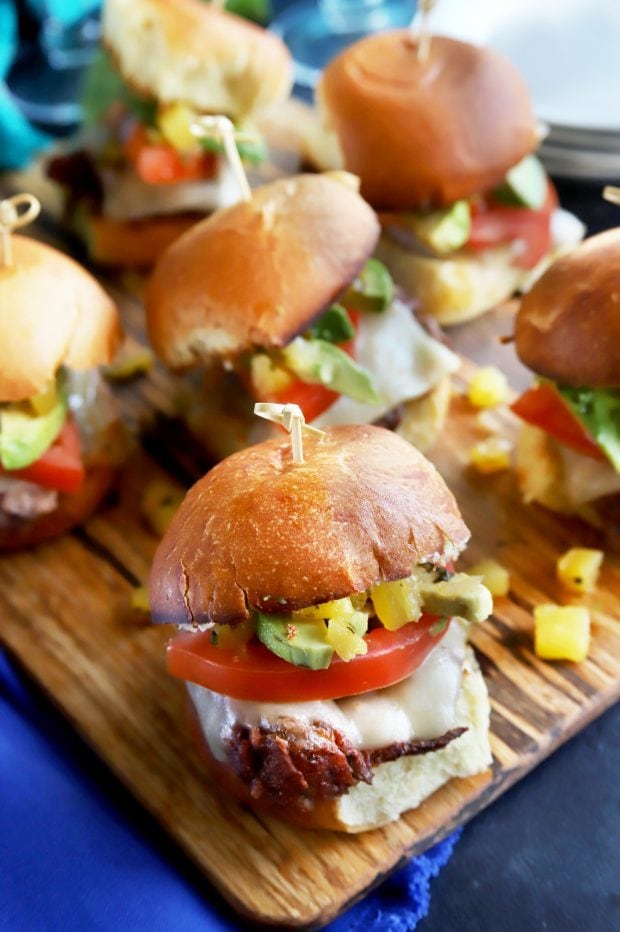 FAQs about this Carne Asada Torta Sliders recipe
Can you make the jam ahead of time?
You can easily make this jam ahead of time! It will last about 2 to 3 days in the refrigerator stored in an airtight container. You can reheat it or even put it on top of the sliders chilled, if desired.
Can you grill the meat ahead of time?
I do not recommend grilling the carne asada meat ahead of time because you will have to reheat it. When you reheat the meat, you'll lose that perfect char on the outside. Not to mention the meat temperature will be too high (and chewy, yuck).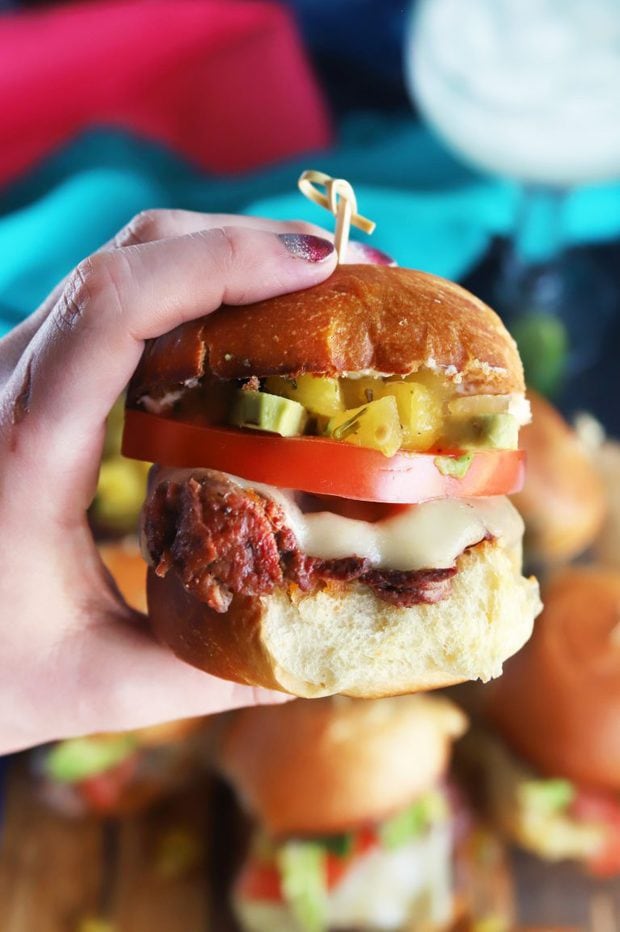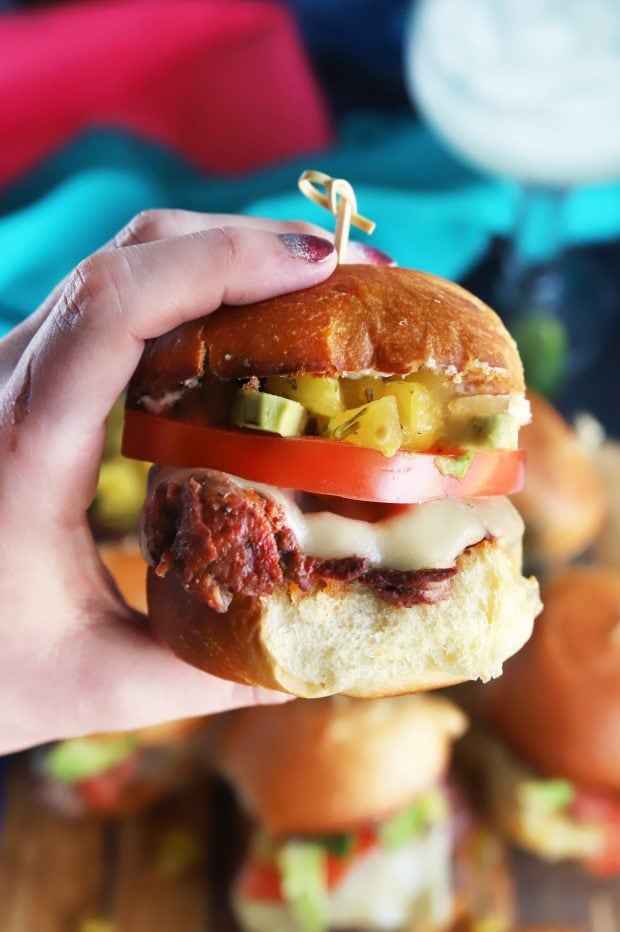 Quick tips for making these Carne Asada Torta Sliders
You can use a lightened up margarine instead of butter for less calories.
If you don't like Monterey Jack cheese, you can also use a Colby Jack blend.
If you are transporting to a party, make sure to store on a serving platter and cover with aluminum foil to keep warm.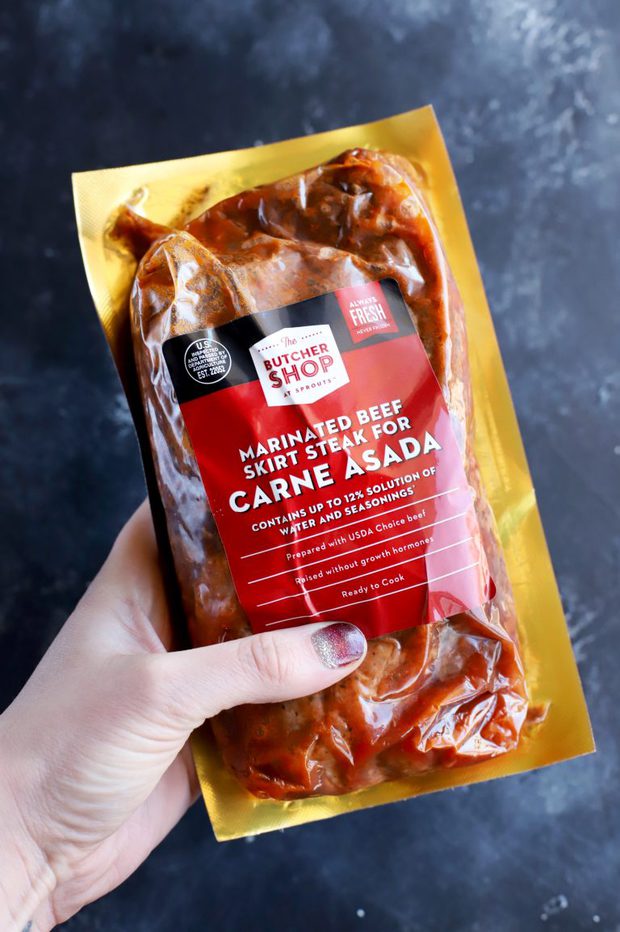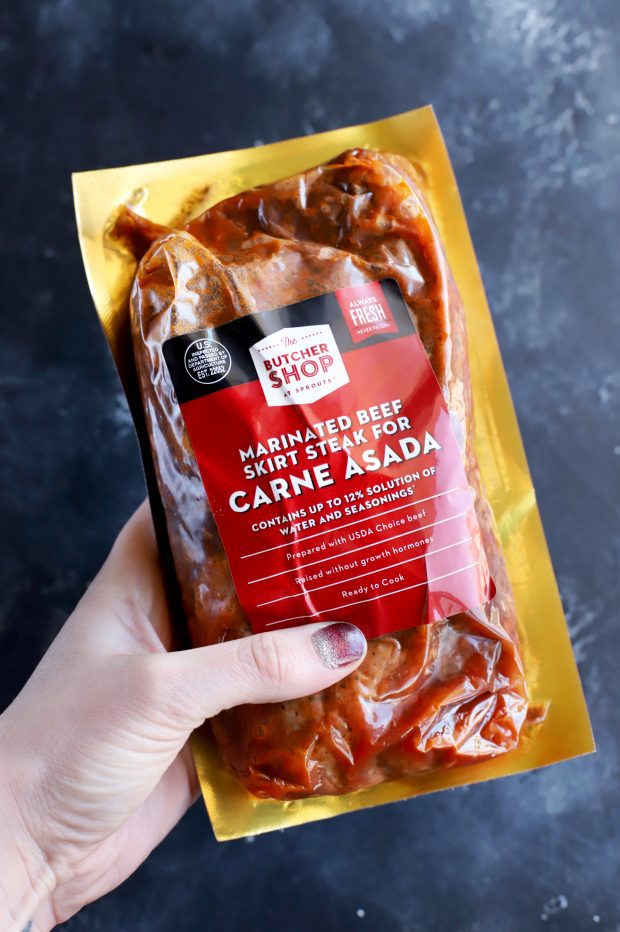 Pin this Carne Asada Torta Sliders recipe for later!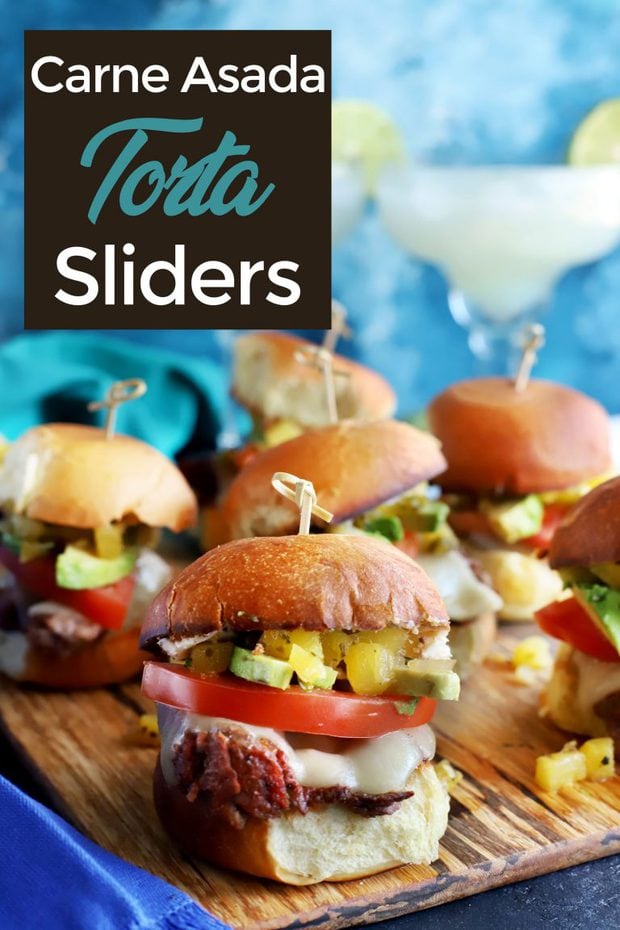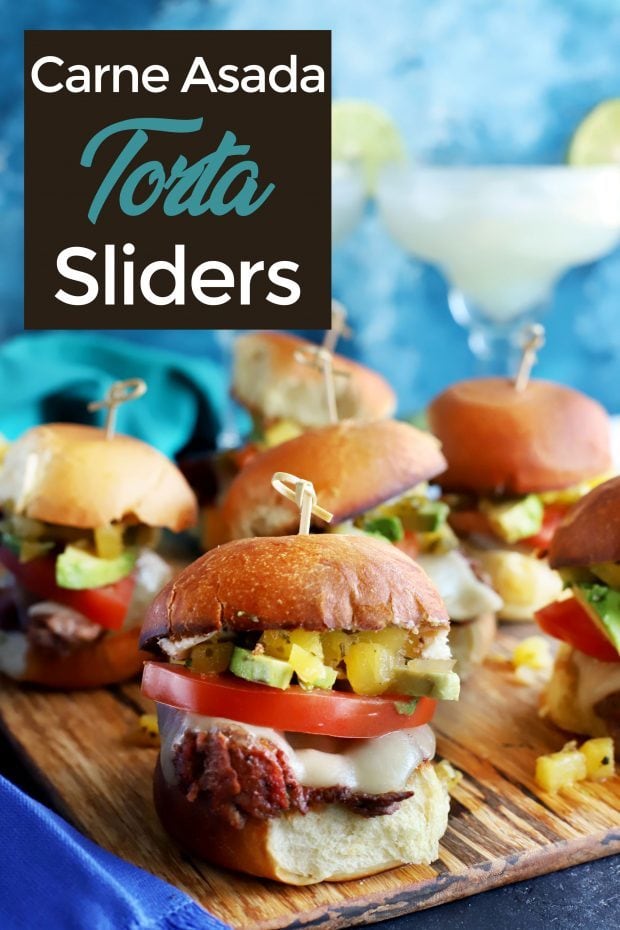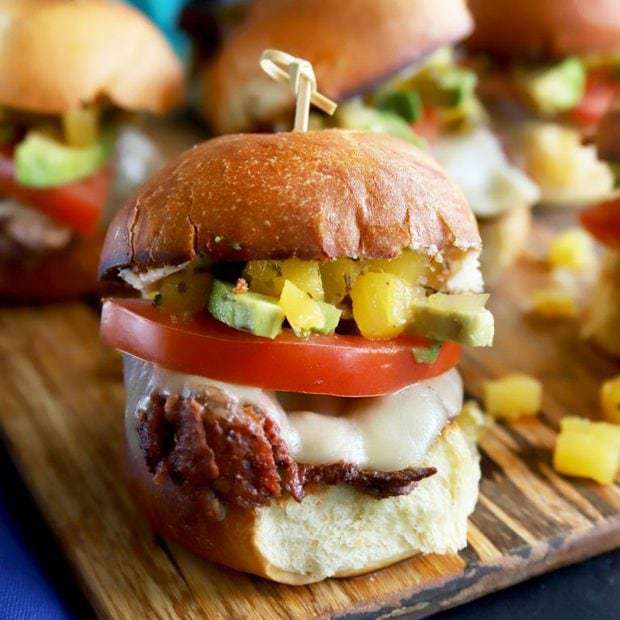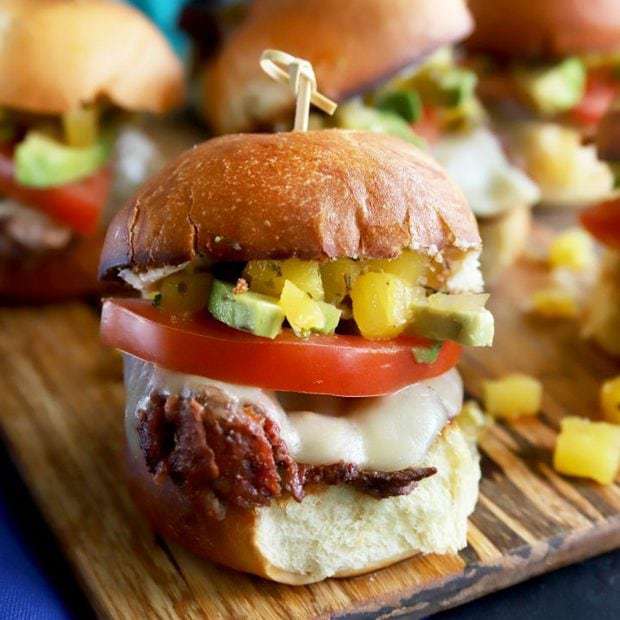 Carne Asada Torta Sliders
Spicy carne asada torta sliders are a killer combination of flavorful carne asada, tomato, avocado, cheese, and a spicy sweet pineapple jalapeno jam.
Ingredients
Sliders
10 slider buns (I used Sprouts' fresh dinner rolls)
4 Tbsp unsalted butter
One package Sprouts Carne Asada
5 slices Monterey Jack cheese
1 avocado, pitted, peeled and sliced
1 tomato, sliced
Pineapple Jalapeno Jam
1 tsp olive oil
1/2 cup diced white onion
2 jalapeños, diced (seeded if you prefer)
1/4 cup spiced rum
1/2 pineapple, diced
1 tsp fresh lime juice
1/4 cup raw sugar
1 Tbsp chopped fresh cilantro
1/4 tsp salt
1/4 tsp black pepper
Instructions
To make the jam, heat oil in a saucepan over medium heat. Once hot, add onions and jalapenos, cooking until softened, about 6 minutes. Stir in rum and cook until almost all of the liquid has evaporated. Stir in pineapple, lime juice, and sugar. Bring to a simmer and cook for about 10 minutes until softened. Remove from heat, then stir in cilantro, salt, and pepper. Set aside.

Preheat grill. Once the grill is hot, add carne asada to the grill. Grill until medium rare, about 2 minutes per side.

Let meat rest for 10 minutes. Slice into thin strips.

Spread halved buns with butter. Top bottom halves of the buns with slices of carne asada, dividing evenly between the buns.

Top with cheese and place on a sheet pan. Place sheet pan in the oven with the broiler set to High. Broil until cheese is melted, about 1 minute.

Top sliders with slices of tomato and avocado. Finish with a heaping tablespoon of pineapple jalapeno jam. Finish with the top halves of the buns.

Serve immediately.
Recommended Products
As an Amazon Associate and member of other affiliate programs, I earn from qualifying purchases.