Caramel Apple Martini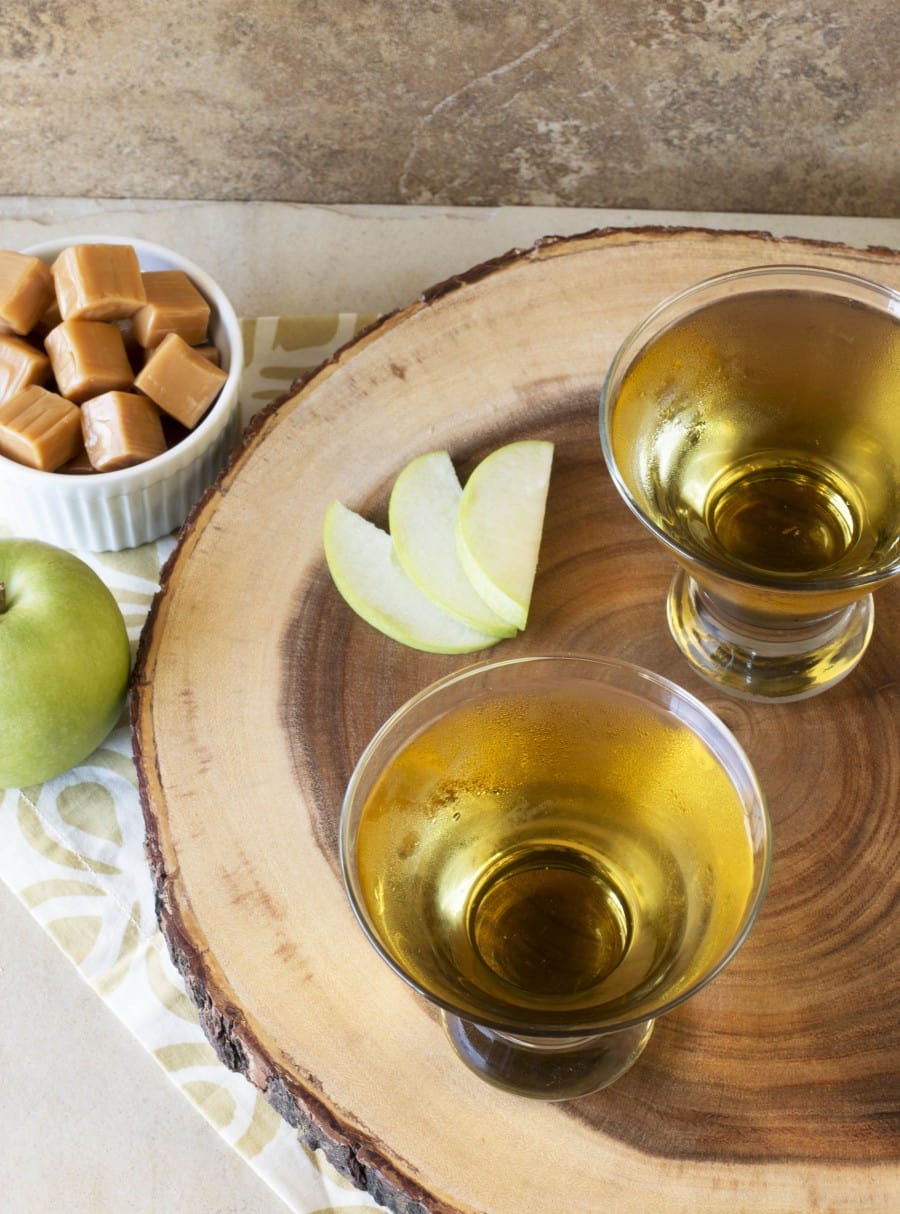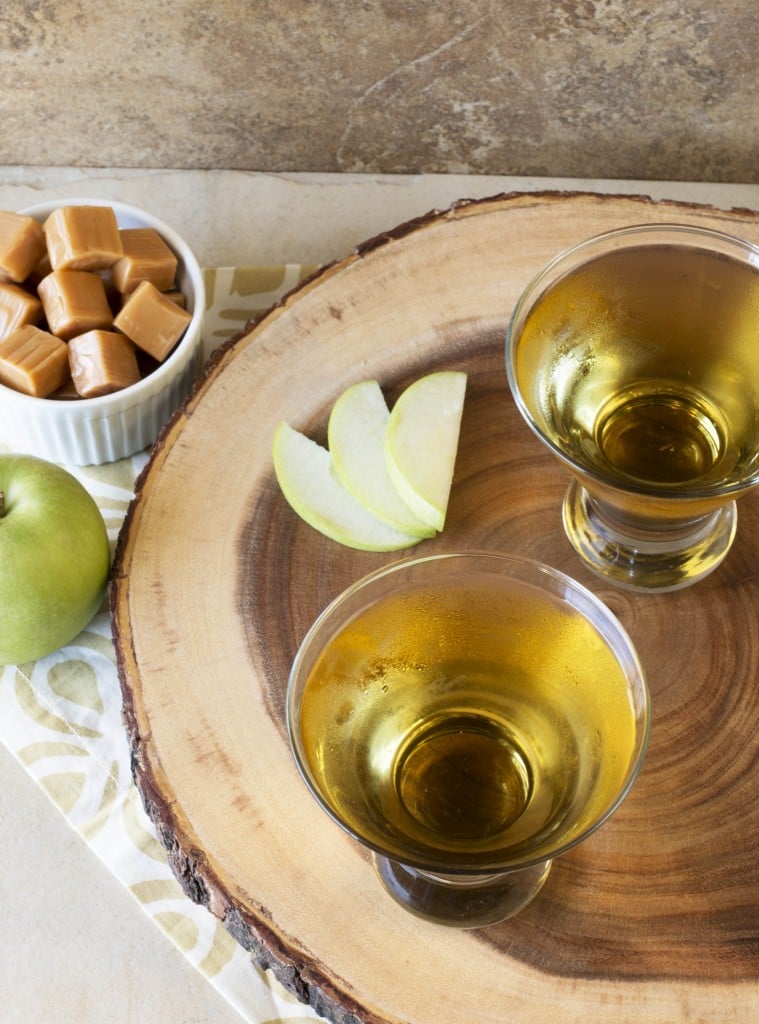 It's Tuesday, which means we got through Monday, which also means it's time for a stiff drink. Right?
I am all about caramel apples this time of year. Usually my mother-in-law will surprise me with one or two from the store and I'll indulge in them right away. It's healthy since it's fruit!!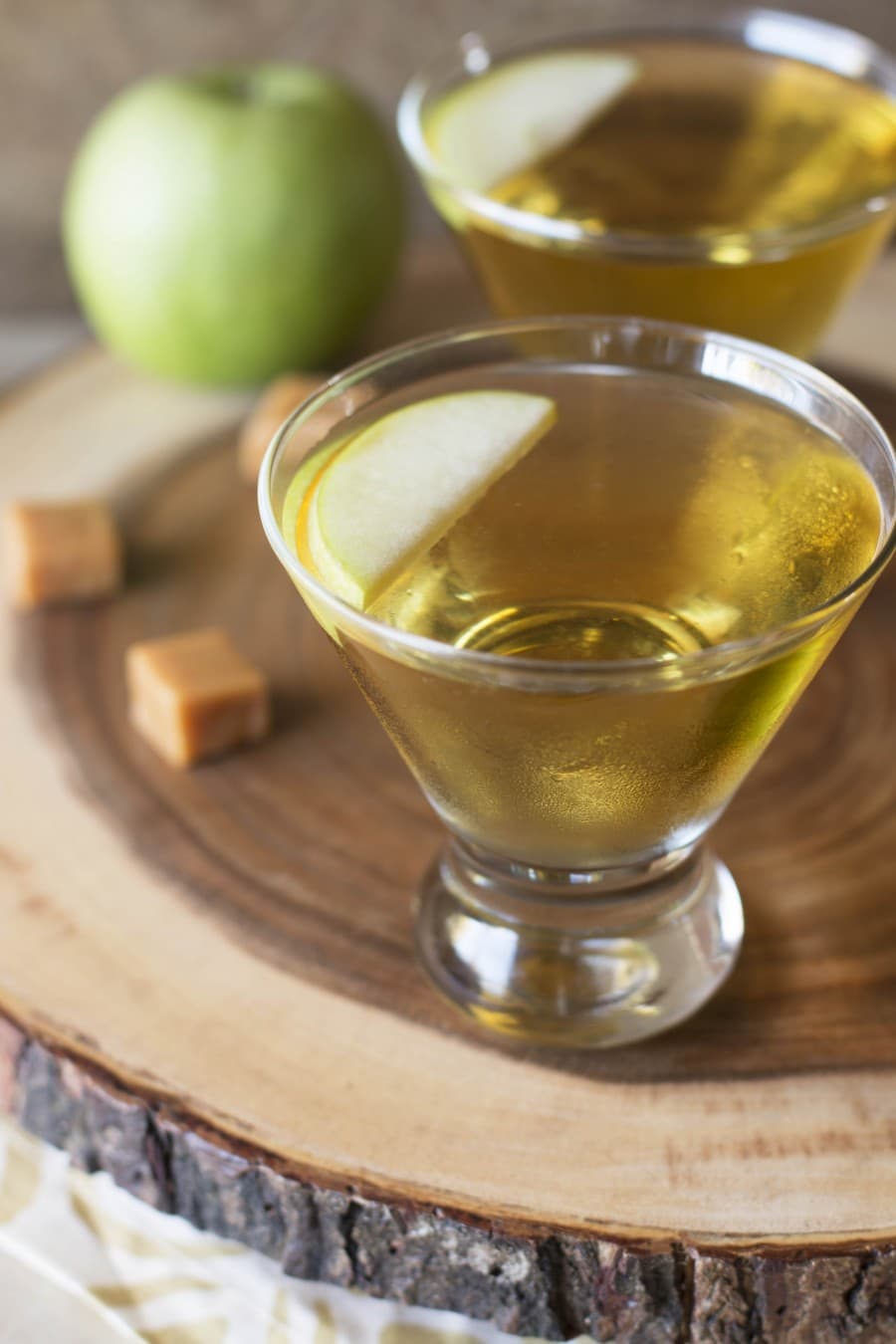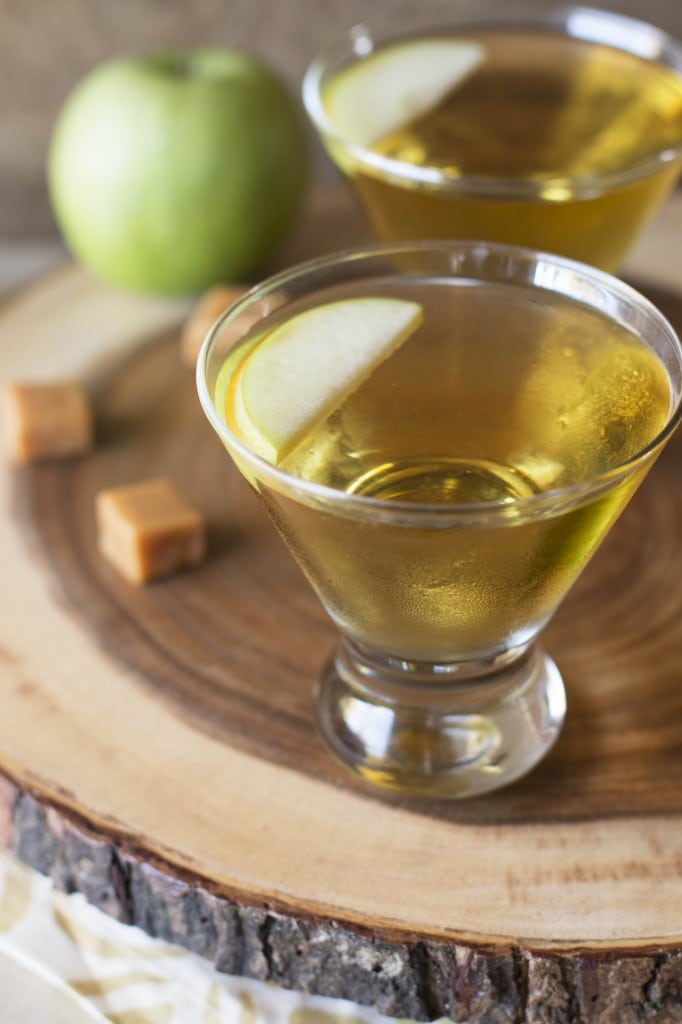 Now I've just taken this seasonal addiction to another level – the perfect fall martini that will rule all household happy hours! Ok I might be getting a wee bit overexcited, but this martini totally kicks all the other martinis' butts in my house right now. It's just the right amount of apple juice and butterscotch schnapps to make you feel like you are literally drinking a caramel apple, ending with that classic vodka taste to make your tastebuds sit straight up and say "whatever that was, I WANT MORE!"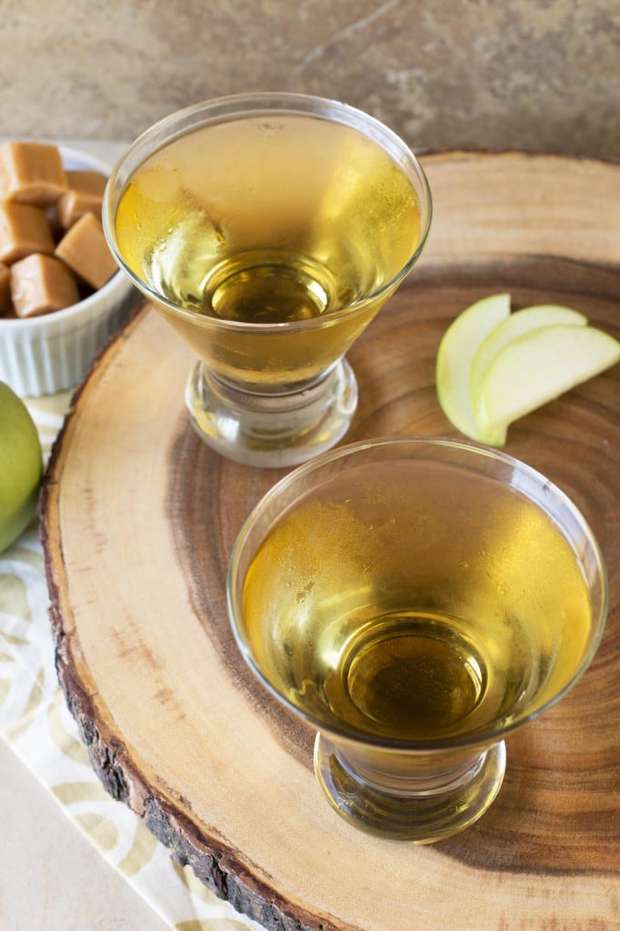 Are your tastebuds envying mine right now? I bet they are…
Bottoms up and happy fall! Before you know it, the beautiful leaves will be gone and the snow will be here!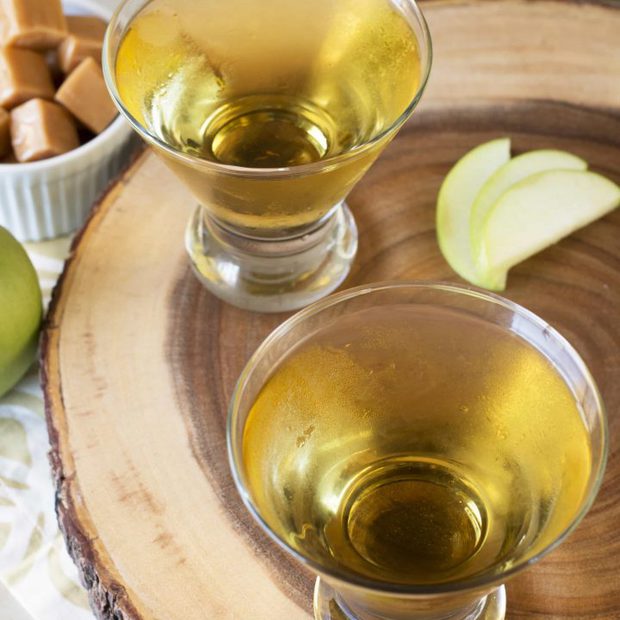 Caramel Apple Martini
Literally like drinking a caramel apple in all the best ways.
Ingredients
1 oz butterscotch schnapps
3 oz vodka
1 cup apple juice
Sliced green apple for garnish
Instructions
In a martini shaker filled with ice, add the butterscotch schnapps and vodka. Shake a few times, then strain into two martini glasses. Top each with a 1/2 cup of apple juice. Serve immediately with a slice of green apple.