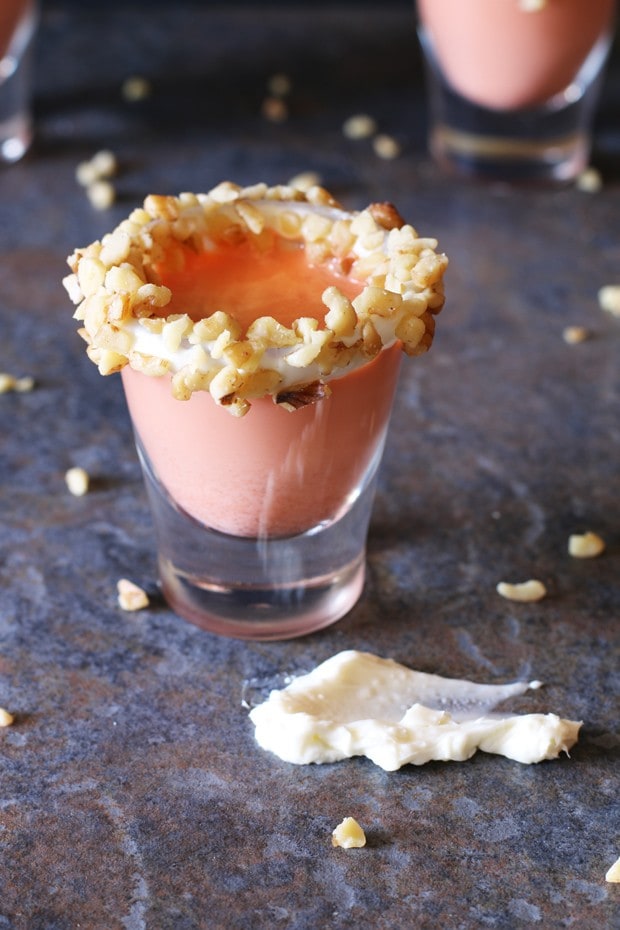 I have to tell you, I don't do well with shots in general, at least straight shots of liquor. I used to think I could hold my liquor when it came to shots and learn many a time, absolutely not. Just, NO.
But cake in a shot? Sign. Me. Up. Cake in a shot might be the best idea (and only way) for me to enjoy shots from now on.
I always find myself wishing I had carrot cake when Easter rolls around. Of course, by the time I think about it, I am already sitting down to Easter brunch and there's no cake in sight. Another holiday passes and another year goes by without my carrot cake craving being satisfied.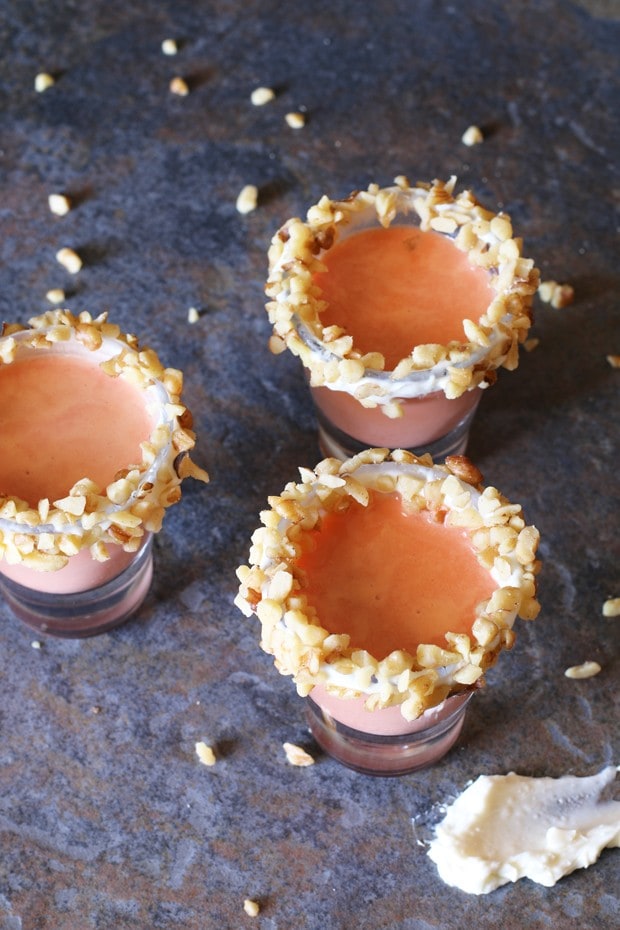 Enter a creamy, dreamy carrot cake shot – with cream cheese frosting (hello, that's the best part!).
This is exactly what you bust out after you've brunched and chatted up family, while you are standing in the kitchen with the few that remain, cleaning dishes and gossiping about everyone (this might or might not be what happens on a regular basis after a family brunch…).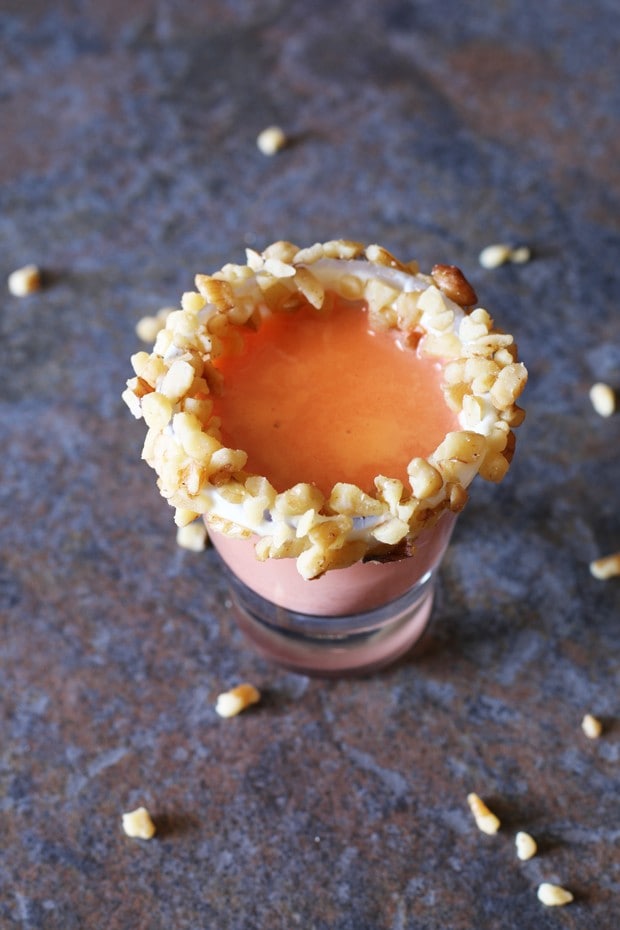 I love how much this carrot cake shot tastes like carrot cake! The fresh carrot juice mixing with creamy Irish cream and vodka is just the right amount of sweetness to round out that heavy meal you just consumed; then the cream cheese frosting with chopped walnuts on the rim hammer home the carrot cake flavor even more. It's that little slice of carrot cake you are craving, with just the right kick to get the after party started.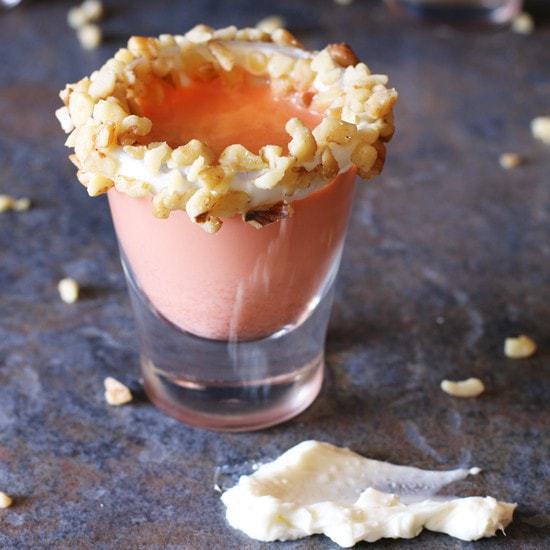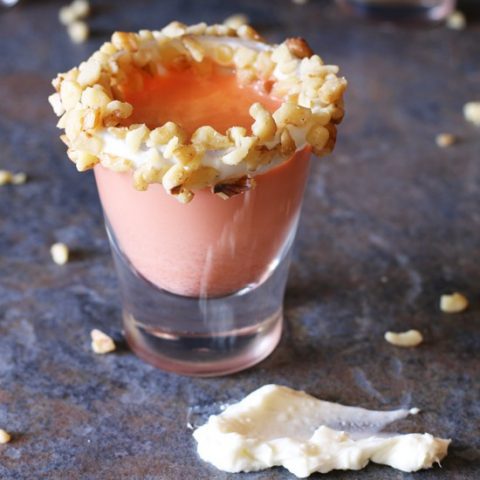 Carrot Cake Shots
Additional Time:
5 minutes
It's a carrot cake in a shot!
Ingredients
4 1/2 oz fresh carrot juice
1 oz heavy cream
1 oz Irish cream liquor
3 oz vodka
1/4 tsp cinnamon
Quick Cream Cheese Frosting
2 Tbsp cream cheese
1 Tbsp powdered sugar
1/4 cup chopped walnuts
Instructions
In a small bowl with a wide mouth, stir together cream cheese and powdered sugar. Add chopped walnuts to a separate small wide mouthed bowl. Rim four shot glasses with the cream cheese frosting and then in the chopped walnuts.
Combine fresh carrot juice, heavy cream, Irish cream, vodka and cinnamon in a cocktail shaker filled with ice. Shake several times to combine. Strain into the four rimmed shot glasses. Serve immediately.