Please note this post contains affiliate links.
A Spiced Plum Smash Cocktail is a smart cocktail with a bubbly finish that'll tickle your tastebuds with fall flavor. The simple homemade spiced syrup brings the vodka and prosecco combination to all new heights. It'll be your new favorite seasonal cocktail!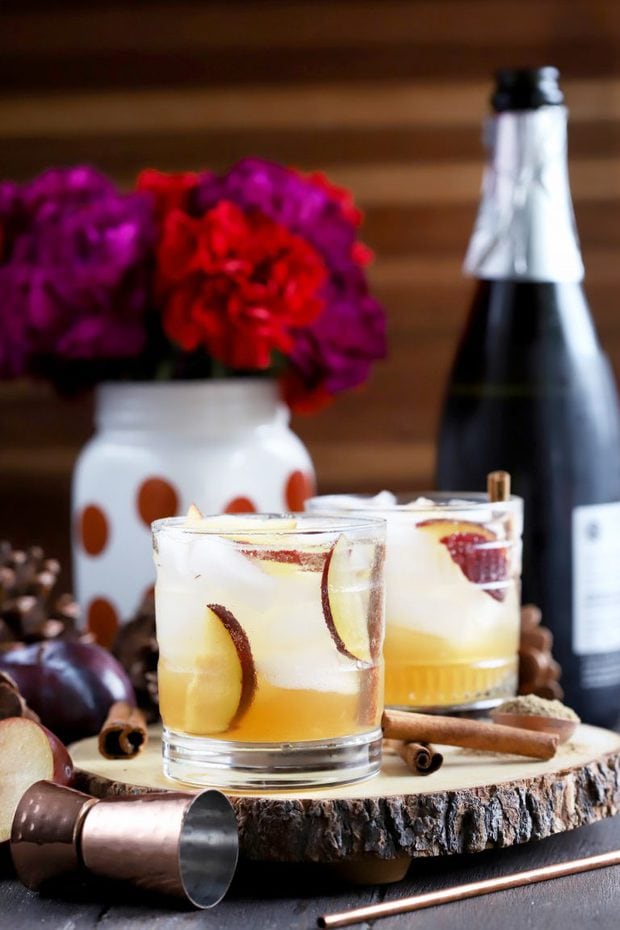 Please note that some of the links below are affiliate links. If you make a purchase through one of these links, I will receive a small commission.
I am all about prosecco right now.
Really, I am all about sparkling wine right now.
GIVE ME ALL THE BUBBLES!
The bubbly light wine is exactly what I need to uplift my spirits at the end of the day. Especially when I am soaking in the bathtub catching up on the latest episode of Peaky Blinders (seriously such a good freaking show).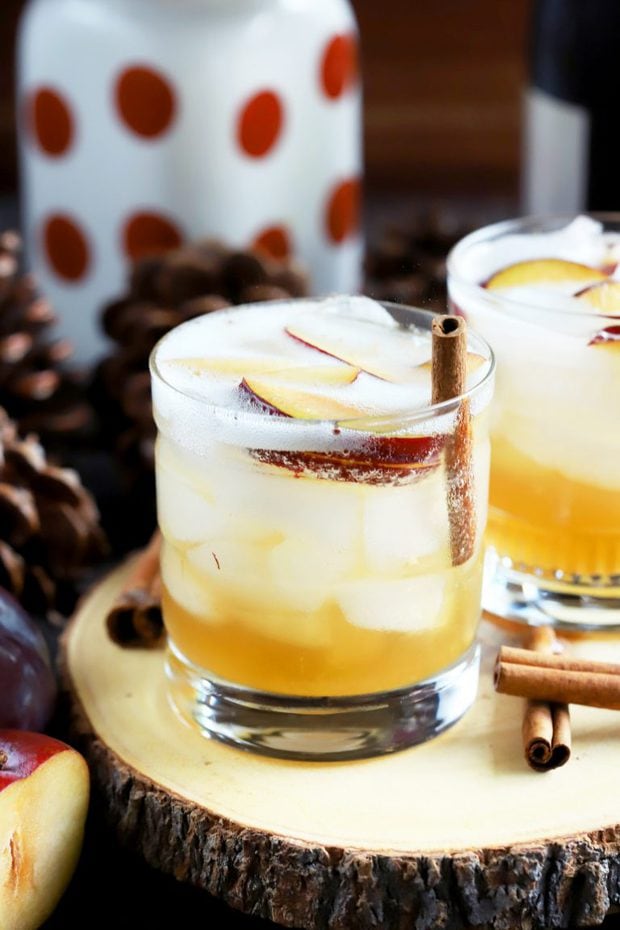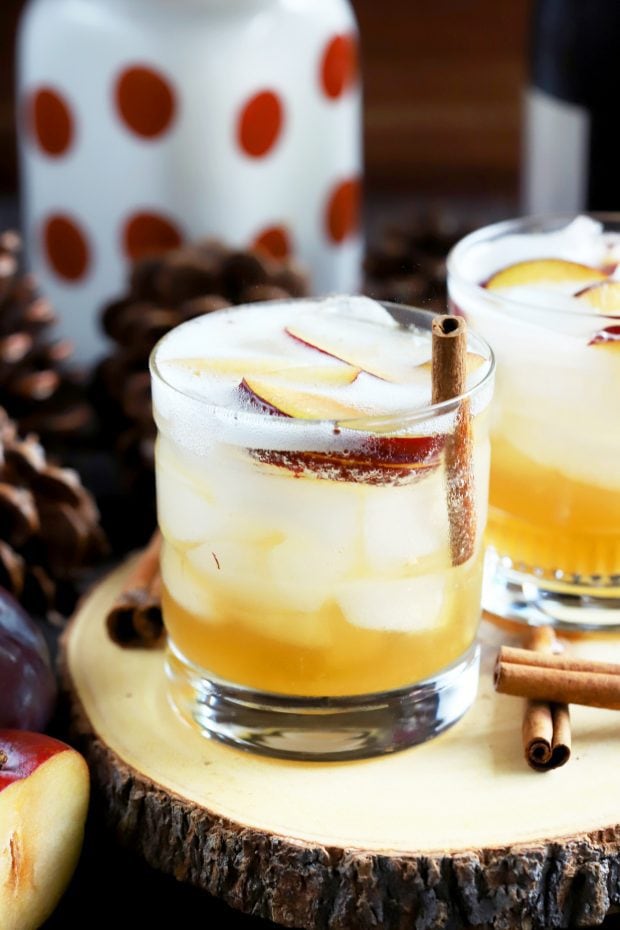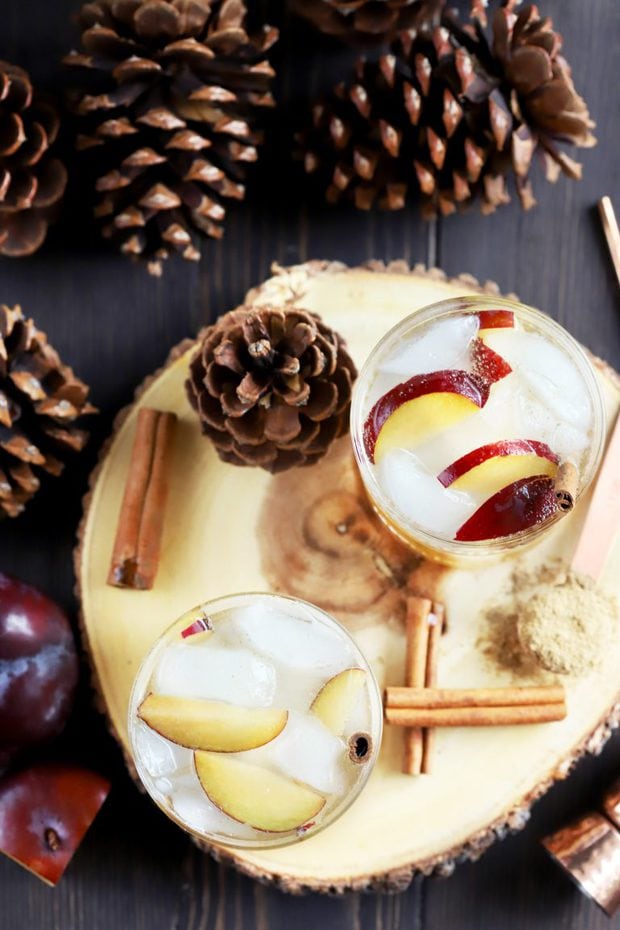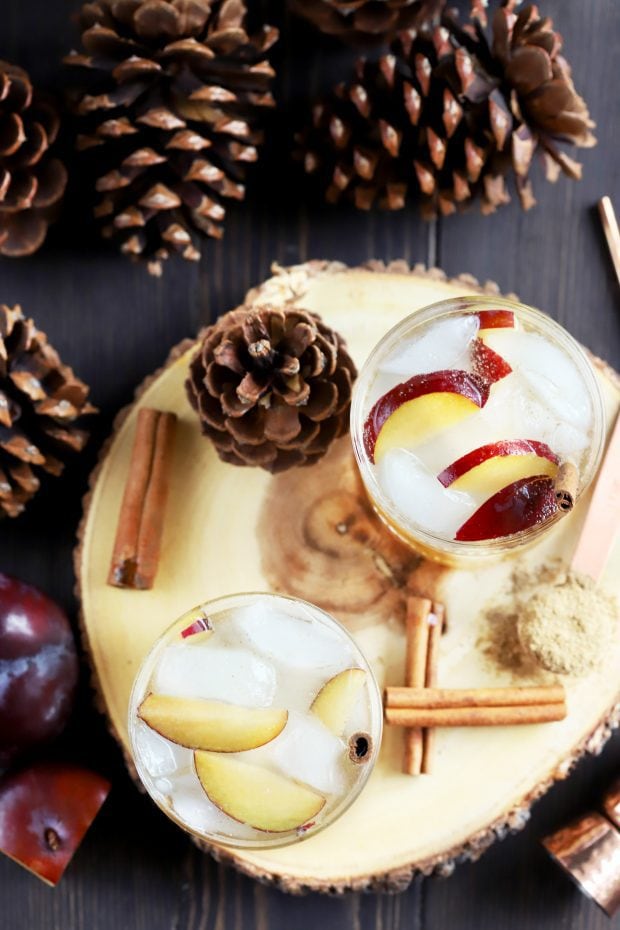 However the temperature has dropped to below 50 degrees here in the mile high city! It's time to go outside just a simple glass of bubbly.
Therefore, I have decided to embrace the flavors of the chilly fall season. How do I do this? I accomplish it by using warming spices and plums to up the ante, so to speak.
What else can you do when you are forced inside because it appears that patio season is over?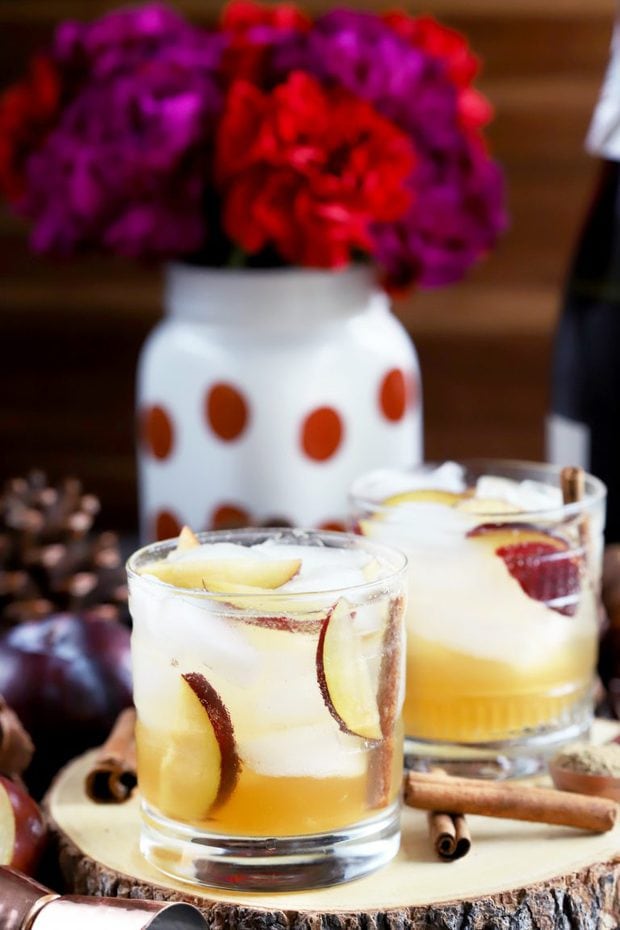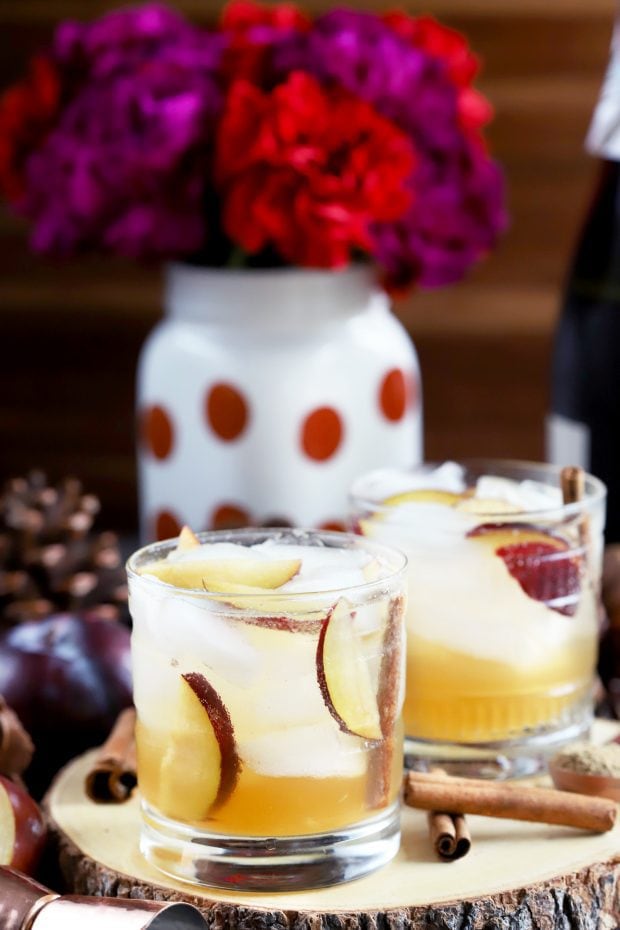 First, you have a homemade spiced simple syrup that is made from rich brown sugar with cinnamon sticks and ground cardamom. It's just the right amount of flavor balanced with sweetness to make the seasonal feeling totally shine.
This simple syrup combined with the plums, vodka, prosecco, and a splash of lemon juice makes for a perfectly balanced cocktail. You honestly won't want to stop drinking it. I love that it is just the right amount of sweet and spice in a glass. You really feel like you can cozy up to the cool cocktail with any snack or meal you have planned.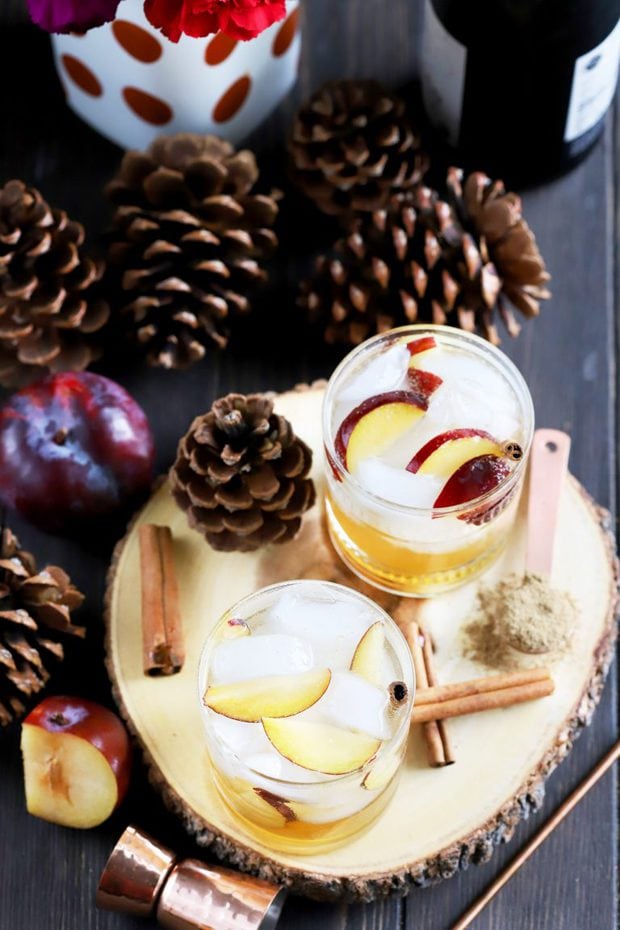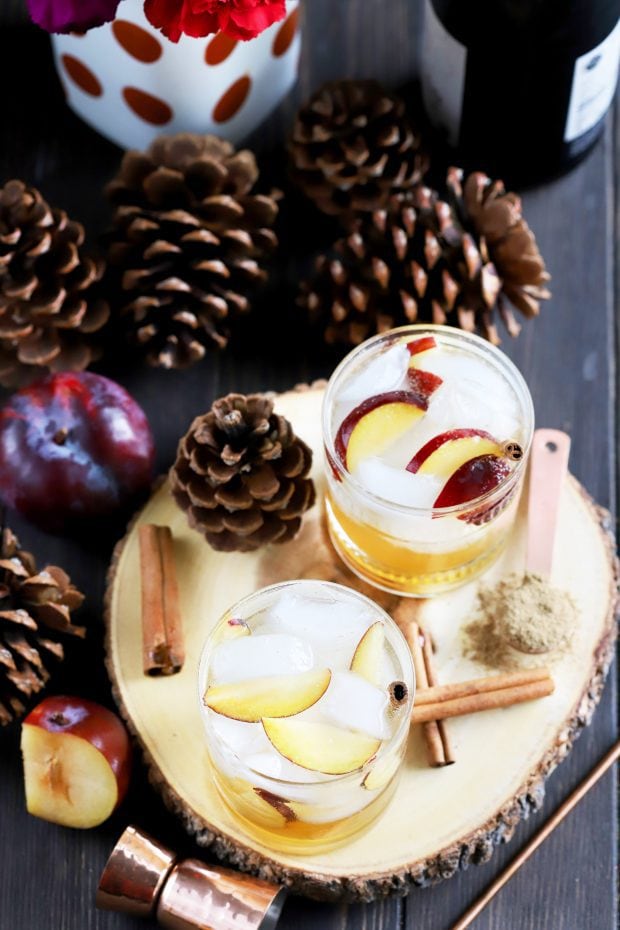 The plum flavor really comes through and then you factor in all the other ingredients. It's pure magic in a cocktail glass.
It looks absolutely stunning and is ideal for a party because it's so easy to make. I mean, just look at those slices of fresh plum and cinnamon sticks. All the happy things are in this glass.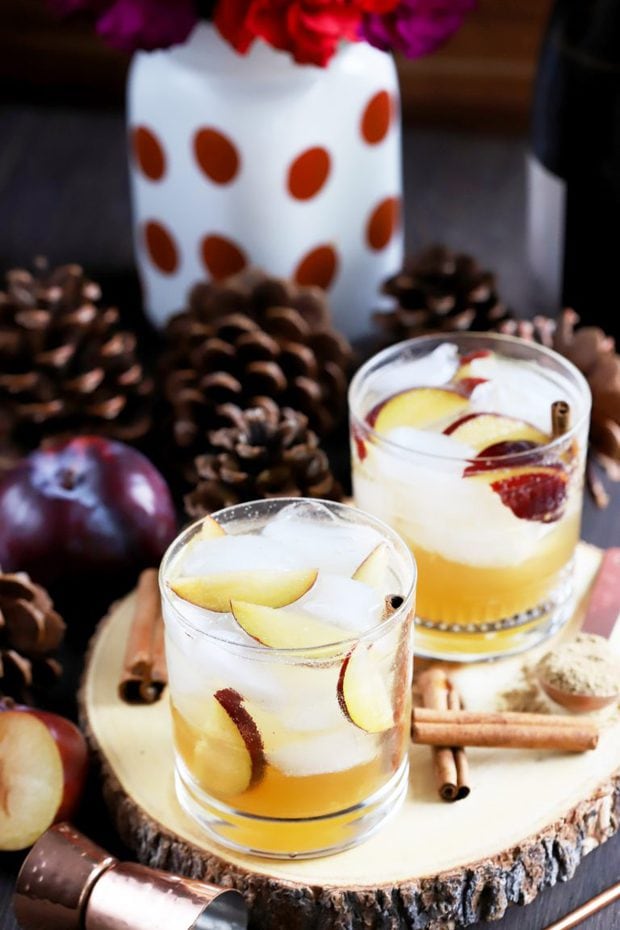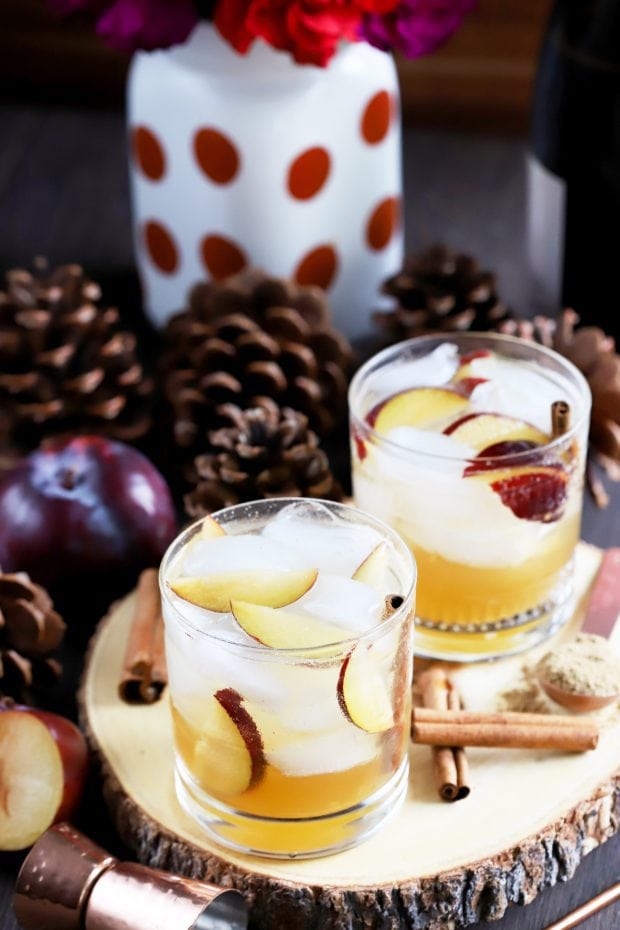 Simply make the base part of the cocktail and serve it as guests arrived with a top up of prosecco. YUM YUM YUM.
Are you ready to make one yet?
Cheers my lovely friends!
This Recipe's Must Haves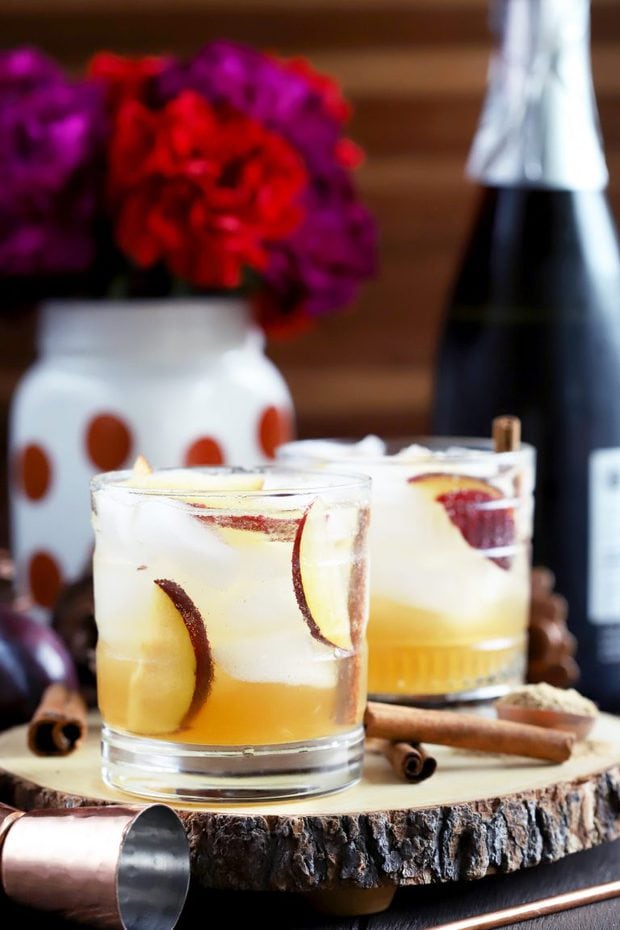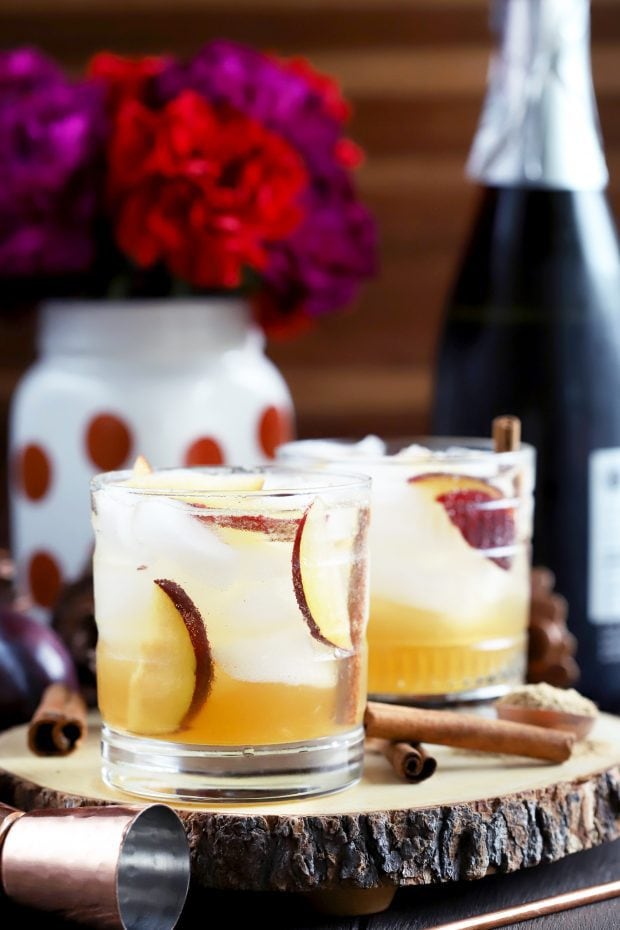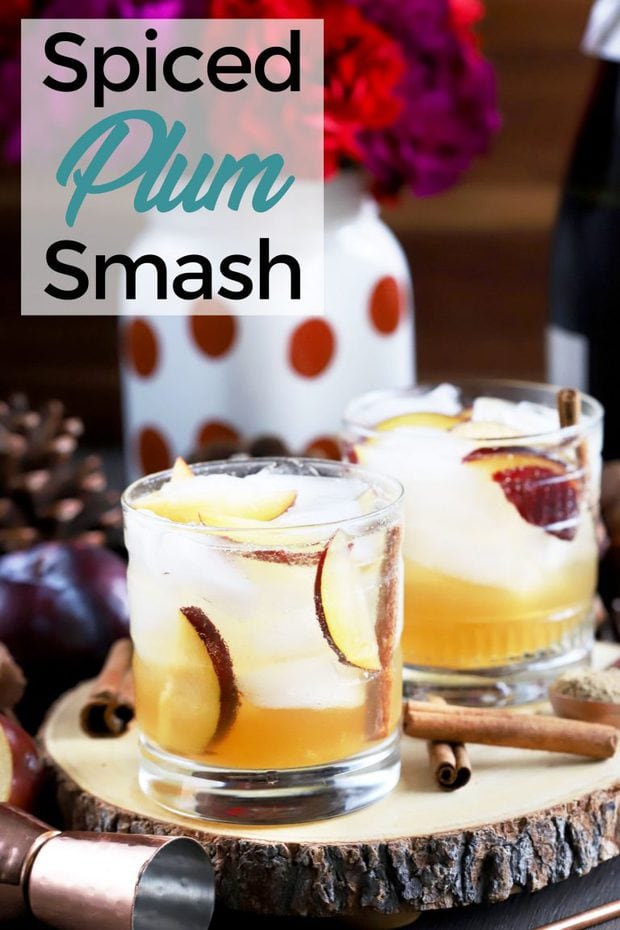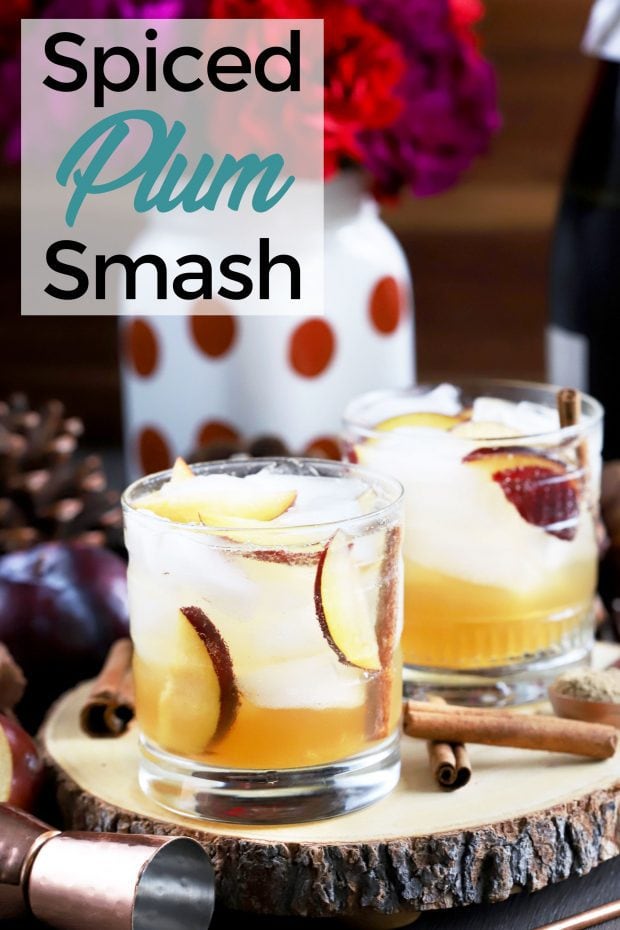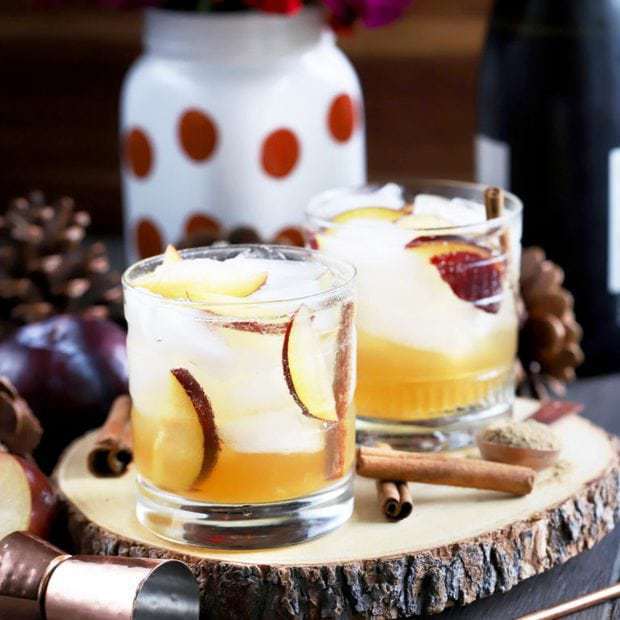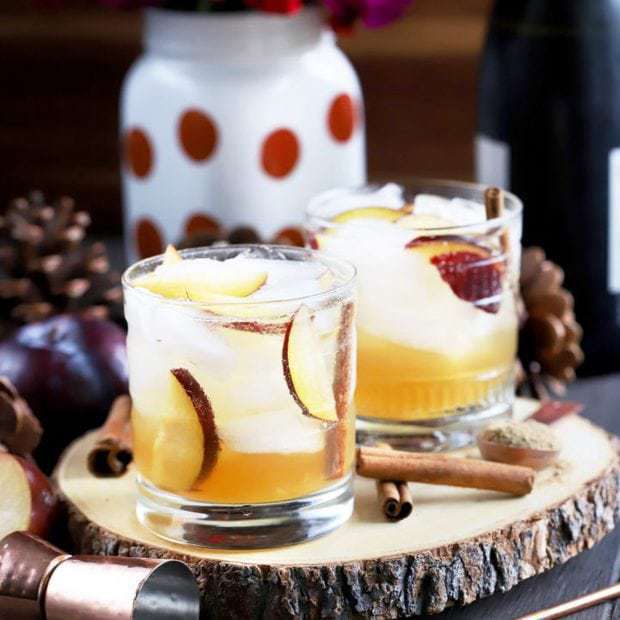 Spiced Plum Smash Cocktail
Yield:
Makes 2 cocktails + additional cinnamon cardamom simple syrup
Spiced simple syrup and vodka come together to make a divine cocktail, made bubbly with prosecco!
Ingredients
Cinnamon Cardamom Simple Syrup:
1/2 cup sugar
1/2 cup water
2 cinnamon sticks
1/2 tsp ground cardamon
1 tsp whole cloves
Cocktail:
2 Plums
Juice from one Lemon
2 oz Cinnamon Cardamom Simple Syrup
2 oz vodka
1 bottle prosecco
Instructions
To make the simple syrup, add ingredients to a small saucepan. Bring the mixture to a boil over medium-high heat. Once the sugar is dissolved, remove from heat, cover, and steep for 20 minutes.
Cool syrup completely before using in the cocktail.
To make the cocktail, peel and slice plums. Add plum slices to the bottom of a cocktail shaker. Add simple syrup and lemon juice, muddling for 30 seconds.
Add vodka and fill the shaker with ice. Shake well.
Strain the cocktail evenly between two glasses that have been filled with ice.
Top off each glass with prosecco until full.
Garnish with extra plum slices and cinnamon sticks. Serve immediately.
Recommended Products
As an Amazon Associate and member of other affiliate programs, I earn from qualifying purchases.