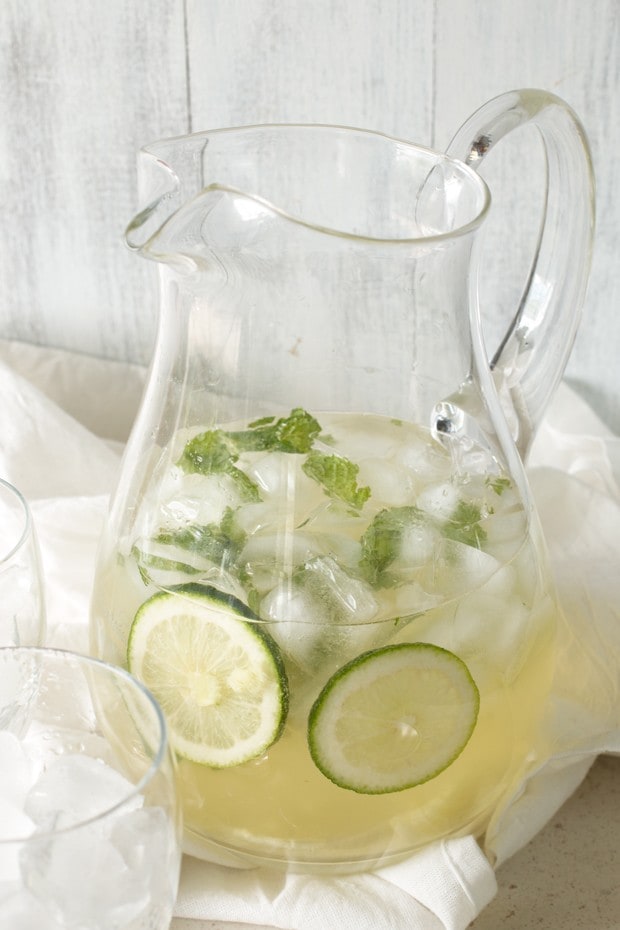 This is the punch that'll put a zing in your summer afternoons and evenings!
Summer is so often about sweet drinks, and while I adore them, something I need a change from the sweetness to wake up my taste buds. This ginger mint process punch is the perfect break from those cloyingly sweet tropical drinks. The combination of ginger and mint keep your tastebuds tingling with every sip!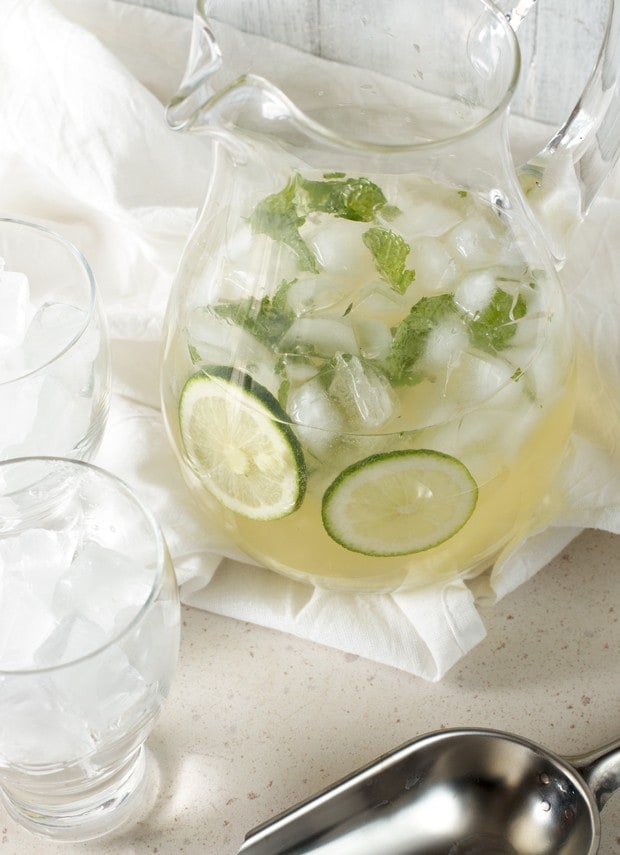 We have been having a couple of dream days here in Colorado with gorgeous sun-filled days and rainy nights to cool things off. We've barely turned on the sprinklers so here's hoping the fires are less this year come July and August. I would take this kind of weather over the dead, dry heat any day.
I am almost feeling like I've gotten things back on track here in my world. There's a lot still up in the air, but I think I am coming to terms with the fact that change, no matter what change it is, can be slow, in all aspects of life. I feel like this month is going to hold real moments of greatness.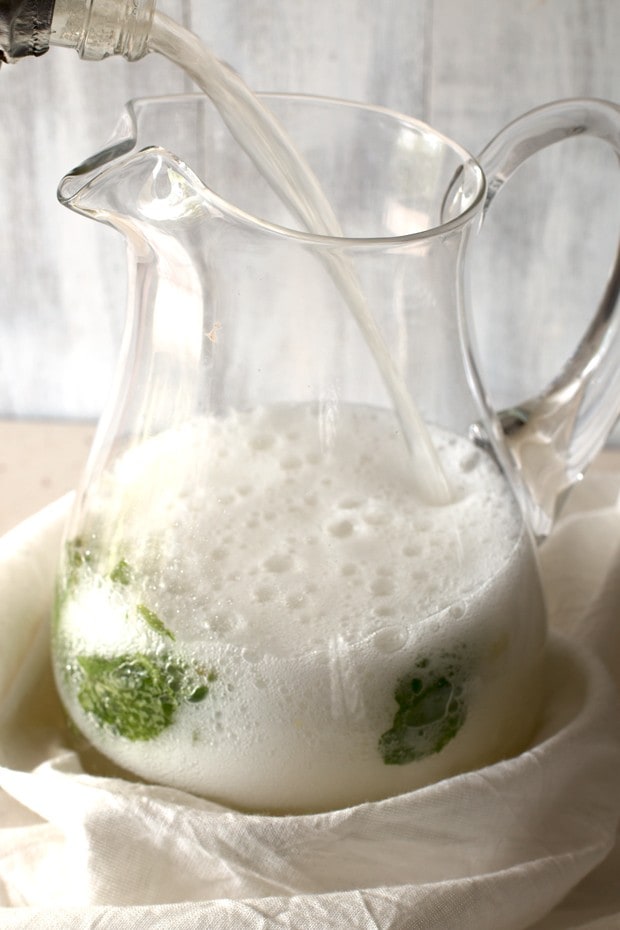 I know, could I BE anymore vague about my life right now? All things in due time, so just be patient!
So in anticipation of greatness still to come, I am going to soak it all in with a large glass of this punch. It's harder than it looks to appreciate the little things in life, but when you finally do, there really is something to all that "stop and smell the roses" stuff.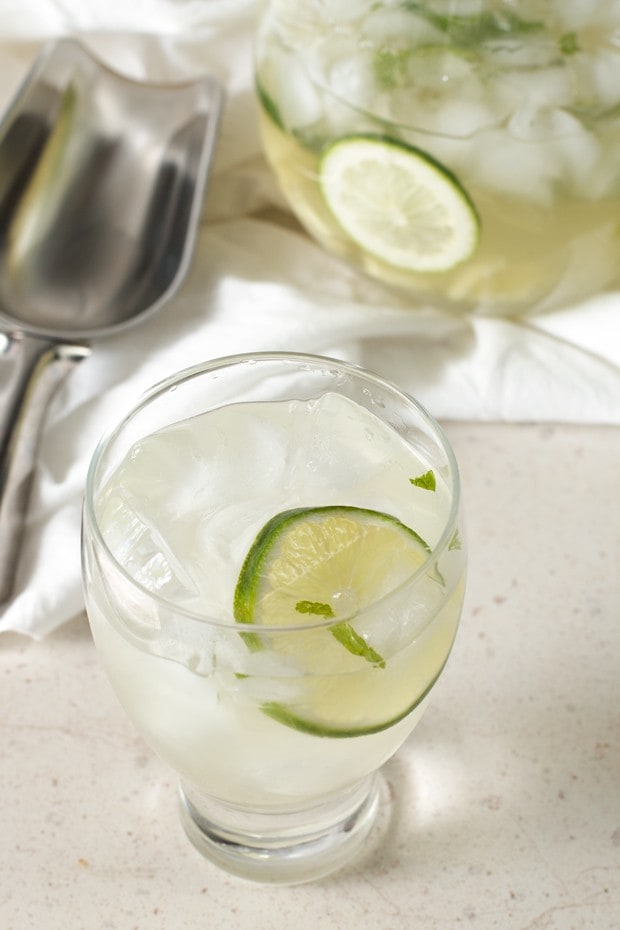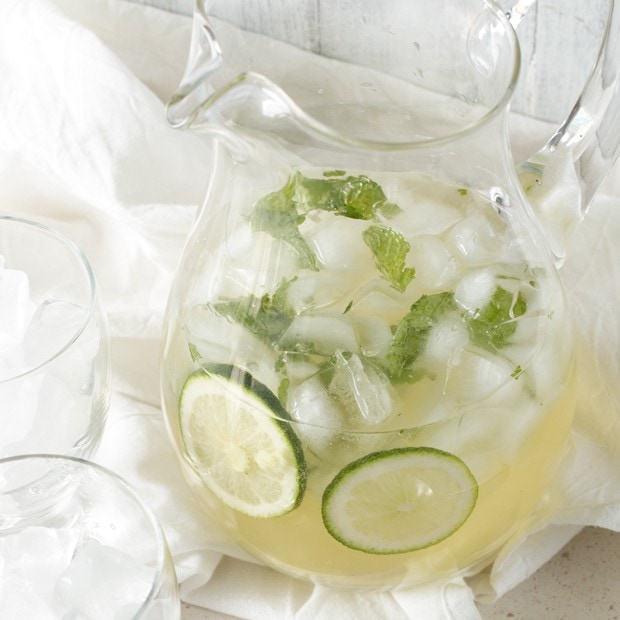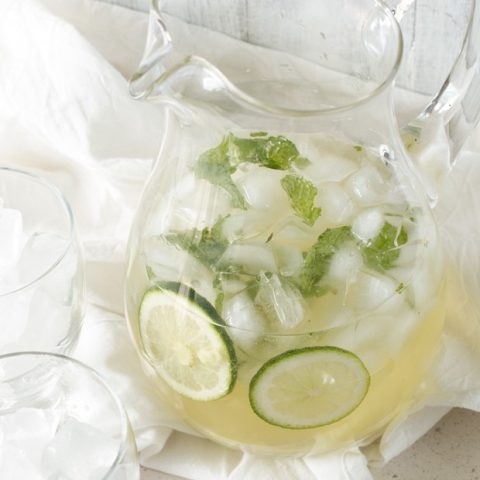 Ginger Mint Prosecco Punch
A little bit of mint and a little bit of spice make this punch a memorable treat.
Ingredients
One 3" piece of ginger, peeled and cut into circles
15 mint leaves
1 lime, cut into wheels
1 bottle prosecco
1/3 cup vodka
Instructions
In the bottom of a large pitcher, muddle together the ginger, mint leaves and lime wheels with the vodka. Pour the bottle of prosecco into the pitcher and fill with ice. Serve cold.