OMG.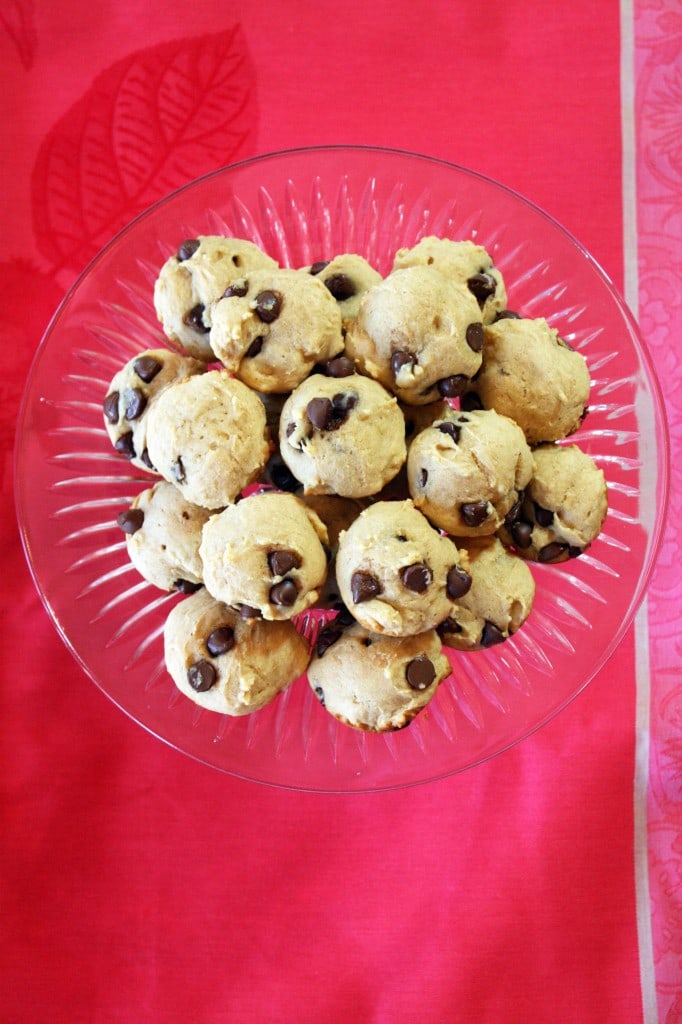 These are ADDICTIVE.
I think this is the motherload of all mini muffins ever.
Banana, peanut butter, and chocolate are by far the most amazing combination ever. When I had jaw surgery years ago, I was suffering through a liquid diet during recovery and this combination in a milkshake was the only way I got through it. Even when my friends decided to come over and break my mother's blender while trying to help make one, it still didn't ruin my love for this combination.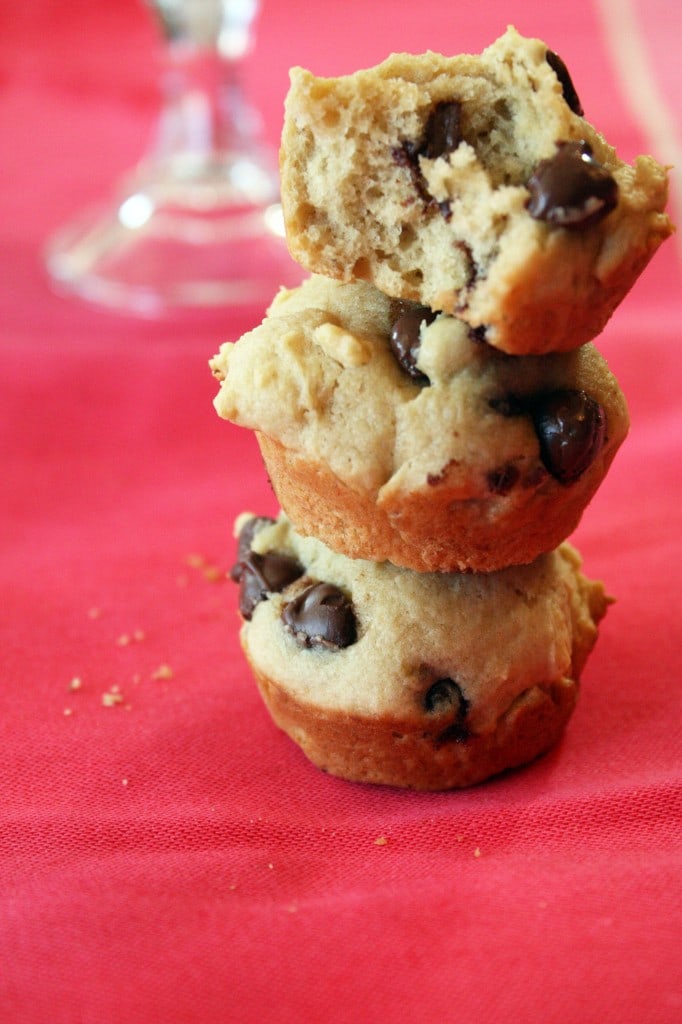 The funny thing about this recipe, the basic dough I used is actually a recipe for baked doughnuts. However since I do not own a doughnut pan and have no immediate need to go purchase one, I decided delightful miniature doughnuts would be the perfect solution to this dilemma.
Somehow this dough produces the perfect mini muffin. I don't know how it works and I am not about to question it.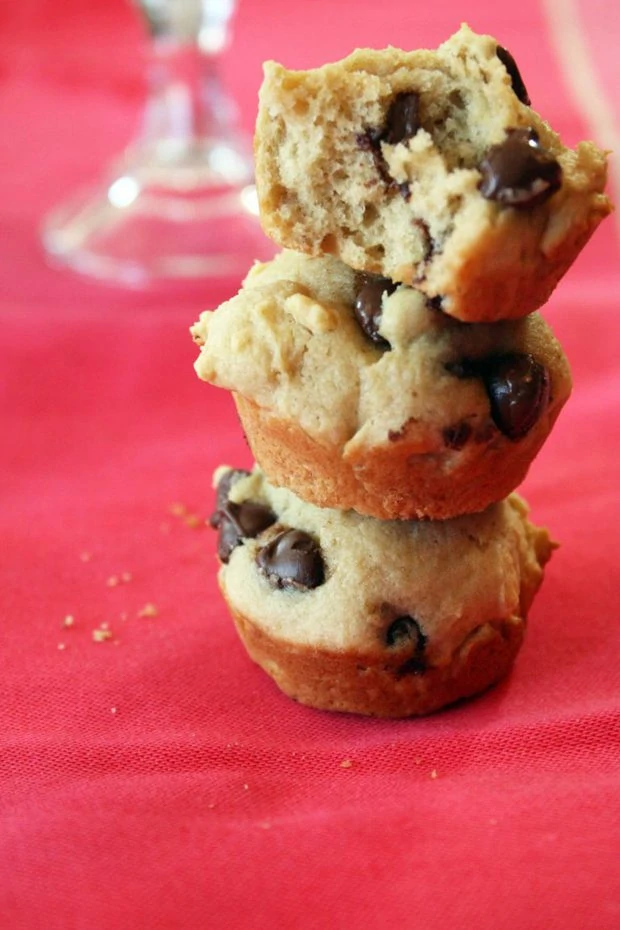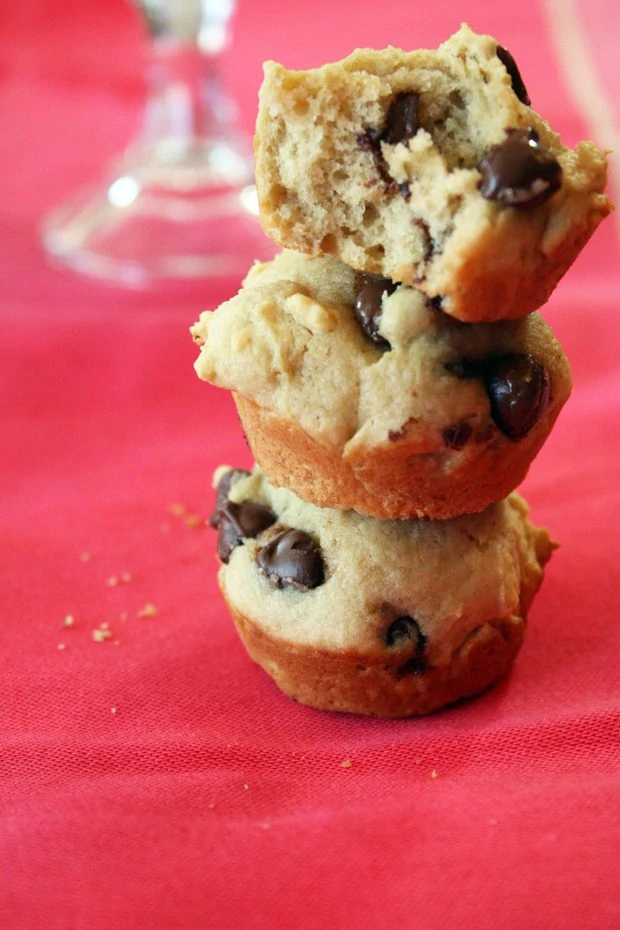 Banana Peanut Butter Chocolate Chip Muffins
Yield:
4 dozen mini muffins
Chocolate chip banana bread - bite-size!
Ingredients
1 cup mashed ripe banana (approximately 2 small bananas)
1/2 cup sugar
1/2 cup greek yogurt
1/4 cup unsalted butter, melted
2 eggs
1 tsp vanilla extract
1/2 cup peanut butter
2 cups flour
1 tsp baking powder
1/2 tsp baking soda
1/4 tsp salt
1 cup milk chocolate chips
Instructions
Preheat oven to 325 degrees. Grease 2 mini muffin pans.
In the bowl of a stand mixer, add mashed banana, sugar and greek yogurt. Beat until incorporated. Beat in melted butter, eggs, vanilla and peanut butter.
Gradually add in flour, baking soda and salt, mixing until just incorporated. Fold in chocolate chips.
Spoon batter into prepared mini muffin pan. Bake for 12 to 15 minutes. Remove from pan and allow to cool before eating. Repeat baking process with remaining dough.