Watermelon Sparkler
Watermelon Sparkler is a simple, refreshing cocktail that is ideal for any gathering, from BBQs to wedding receptions. It's ridiculously easy to make and pairs with anything you can think of!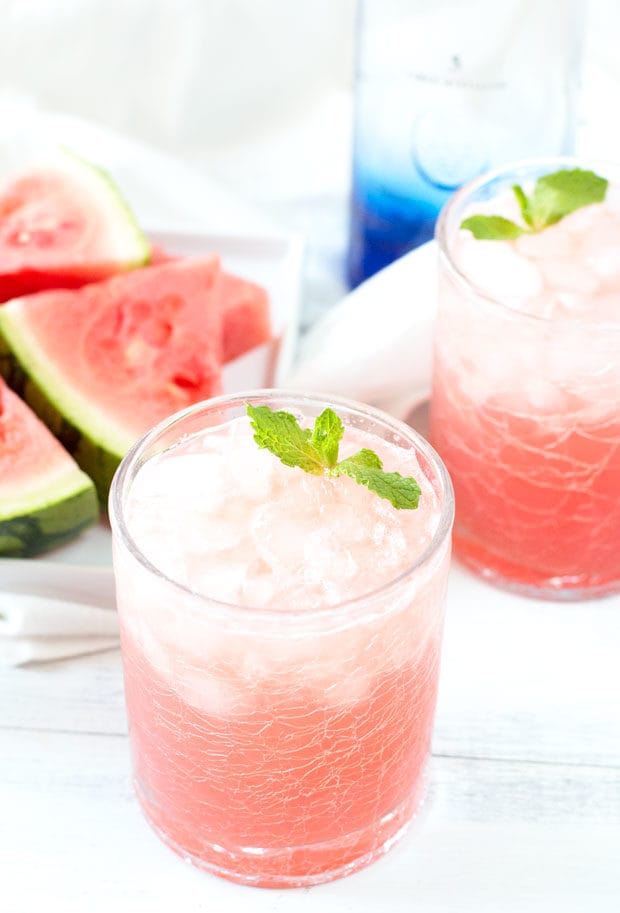 Ok you guys. I need a cocktail.
I realize I am saying this very early in the morning, but I've kind of had a crappy past 24 hours. Yesterday was one of the biggest epic fail cooking days I've had in a lonnnnggggg time. When the first little thing went wrong, I remember saying to myself, "ok that's your one, Meg. It's all uphill from here."
If only I knew… 
Instead I had burgers explode on me, fruit expired seemingly overnight, ingredients that I desperately needed got lost to the abyss that is my fridge, and I spilled too much beer to even say aloud. Each attempt I made at correcting a mistake or moving onto another recipe was met with more failure. Needless to say I was a huge ball of frustration and hopelessness come 4:30pm yesterday afternoon.
So I went to the gym and pounded out one of the best runs of the month. Plus weights and I even got a little shopping in on the way home. The reset button was almost pushed in completely, until I walked through the door and remembered the pile of dishes I had waiting for me…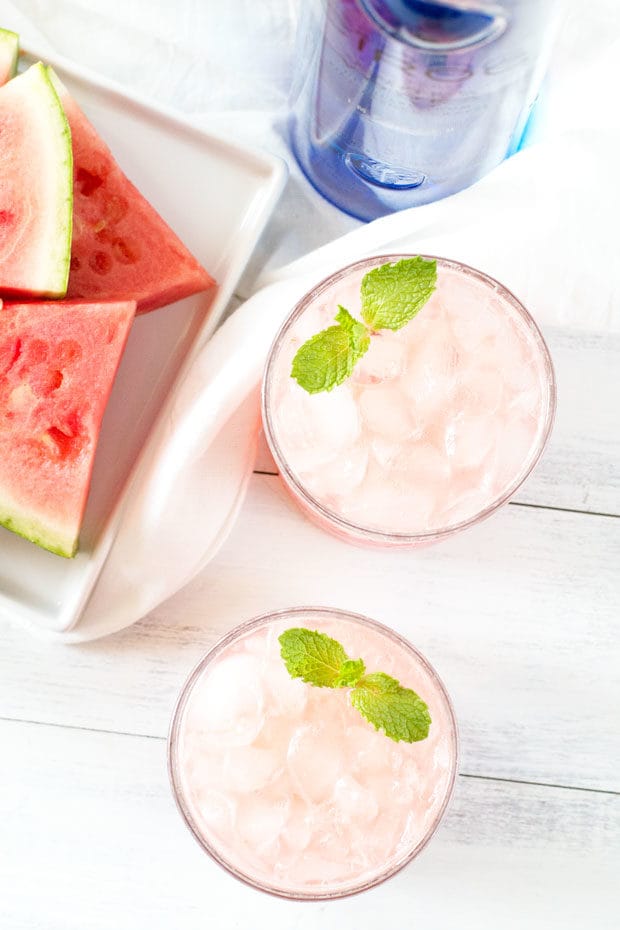 Apparently when you are screwing up recipes all day, you create even more dirty dishes than normal. Such fun. Very wow.
Back to this whole, I need a drink idea…
A watermelon sparkler… Yep that should just do the trick for me today. It's just a stupid simple recipe, and it is just as refreshing as biting into a slice of watermelon. Except it's nice and bubbly, and there's vodka in there. Not just any vodka of course… Circa vodka. Talk about an upgrade, right?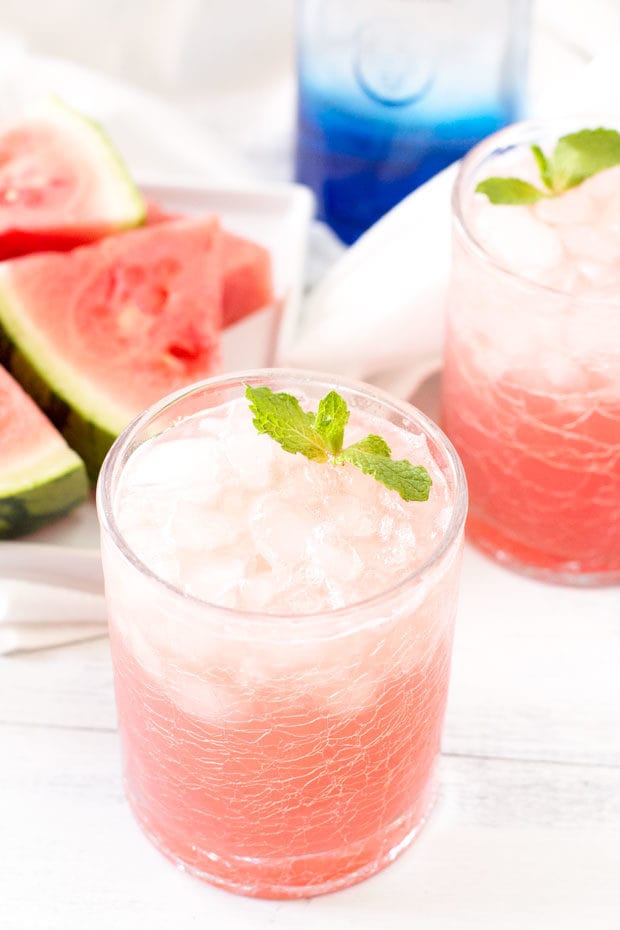 A long, horrid 24 hours aside, after one of these babies (don't worry, I'll wait until happy hour) I know I'll feel right as rain and ready to get back on the horse again.
Just pray to the cooking gods that today is a little easier for me, mmkay?
*much love*
P.S. did I happen to mention that I'm blogging over at thebar.com too? They have bonkers amounts of cocktails over there people. Check it OUT.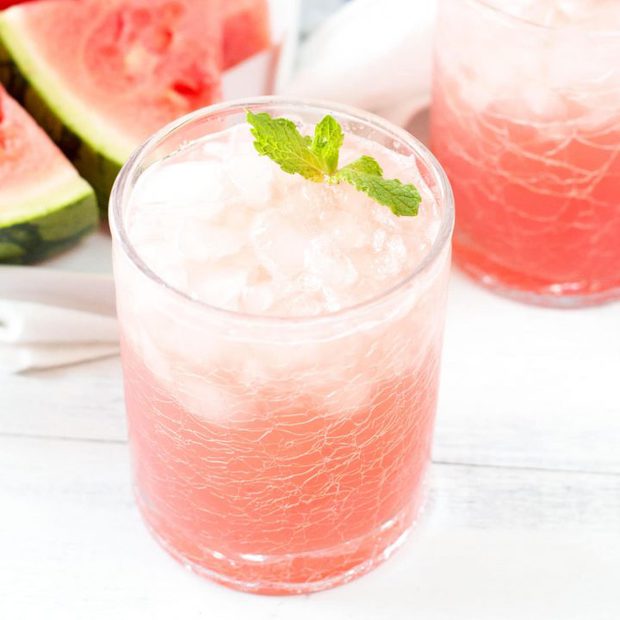 Watermelon Sparkler
Light and refreshing, just the right cocktail to kick back with on a summer day.
Ingredients
1 1/2 oz vodka
1/3 cup watermelon juice
1/2 oz fresh lime juice
Soda water
Mint leaves for garnish
Instructions
In a shaker filled with ice, shake the vodka, watermelon juice and lime juice together until cold.
Strain into a glass filled with ice.
Top with soda and garnish with mint leaves.