It's pink, it's gorgeous, and it tastes like heaven.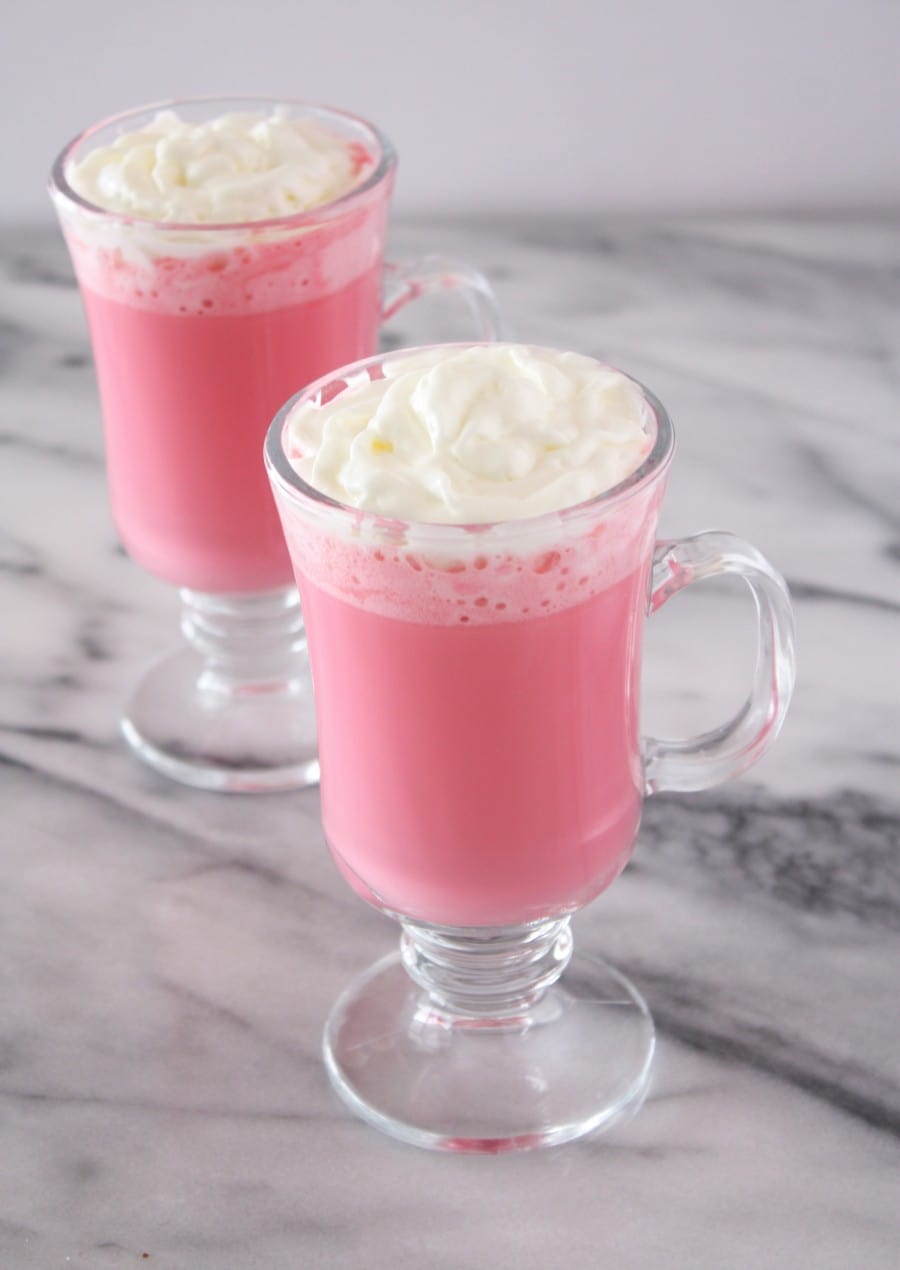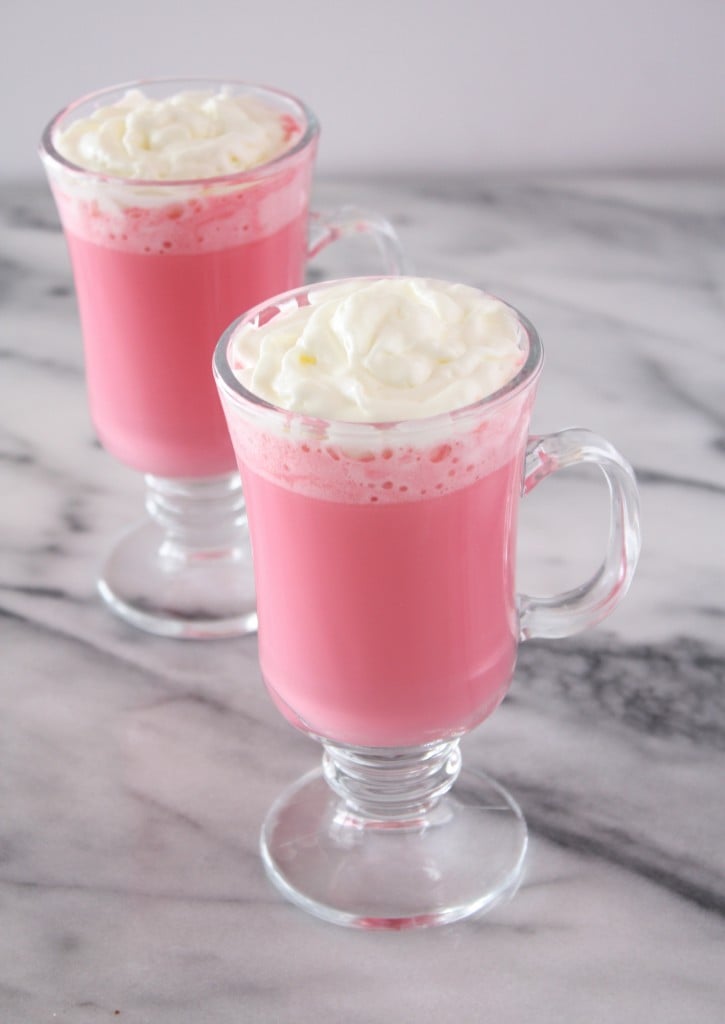 I need some comfort right now because we just found out our weekend plans were foiled due to a burst pipe and slow maintenance work… After going to Vegas twice in one week (yep, seriously, twice in ONE WEEK), I was looking for some much-needed downtime, snow, and falling snowboarding down some mountains.
So I may not be getting away for a romantic weekend in the mountains, but this hot chocolate and movies will be keeping me warm this Valentine's Day weekend! Who doesn't love a hot pink drink topped with whipped cream and filled with love?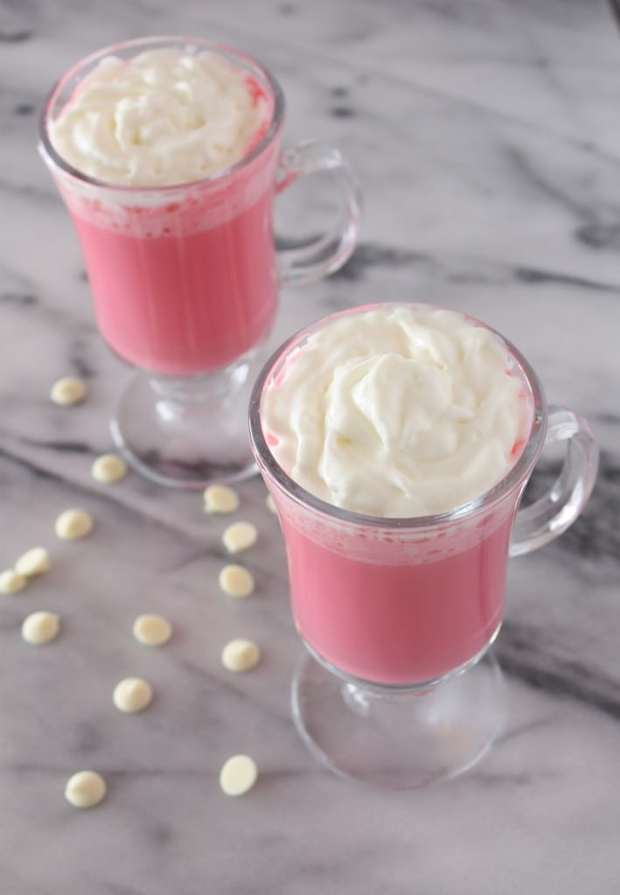 Are you all doing anything special this weekend? It's nice that it's a long weekend (for some of us at least) isn't it? Even more time to enjoy chocolate hearts and romantic movies!
Really what I want to say is Happy Valentine's Day to you and all of your loved ones, whoever they may be! And as always, thank you for your ongoing support, pins, likes, tweets, comments, and shares. You all make my heart soar with every recipe I make! 🙂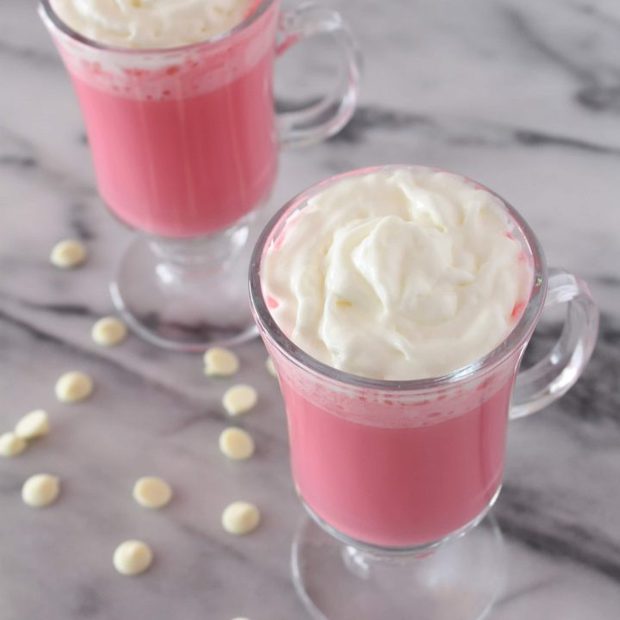 Valentine's Day Hot Chocolate
Yield:
4 glasses of hot chocolate
White hot chocolate transformed into beautiful pink hot chocolate, perfect for your Valentine!
Ingredients
1 ¼ cup white chocolate chips
1 ¼ cup heavy cream
3 ½ cup half & half
1 tsp vanilla
2 tsp red food coloring
Whipped cream for topping
Instructions
Add heavy cream and white chocolate chips to a medium saucepan. Heat over low-medium heat, stirring occasionally, until the chocolate chips have melted completed.
Add half & half and vanilla to the saucepan. Cook until the entire mixture is heated through. Stir in red food coloring and pour into glasses. Top each glass with whipped cream.