Please note this post contains affiliate links.
Seriously, what is happening with me and bacon lately?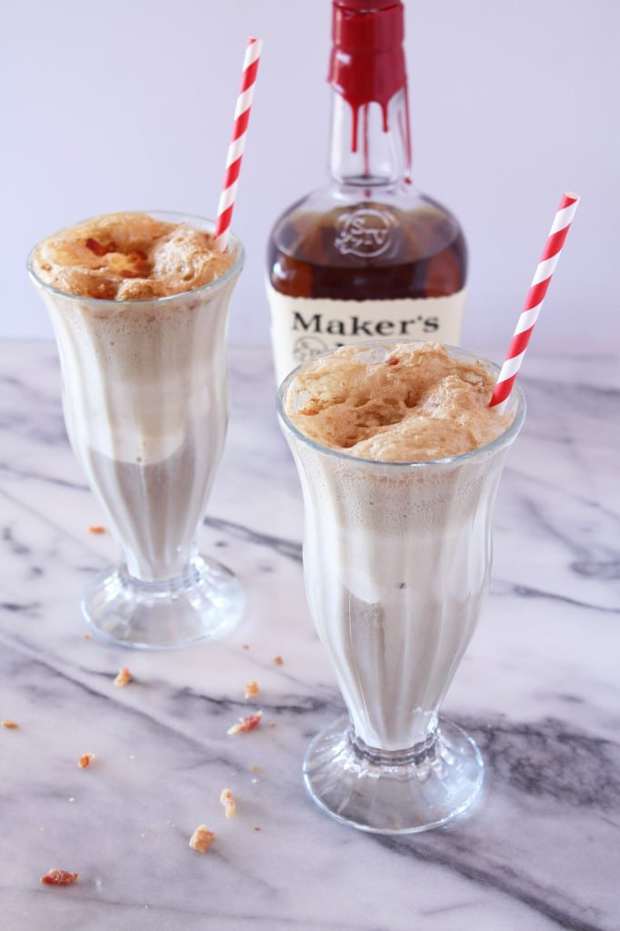 It's like a weird addiction that I can't shake (and no, I am not pregnant, I know you were wondering!). Maybe I should invest in one of those bacon cup pans that I keep seeing on TV… Has anyone tried to make bacon cups by turning a cupcake pan upside down? I feel like it's the same idea.. Then I wouldn't need to add yet another pan to my collection. I also wouldn't have to wait to make them… I will try and report back. Hopefully I don't burn down my kitchen by lighting bacon grease on fire….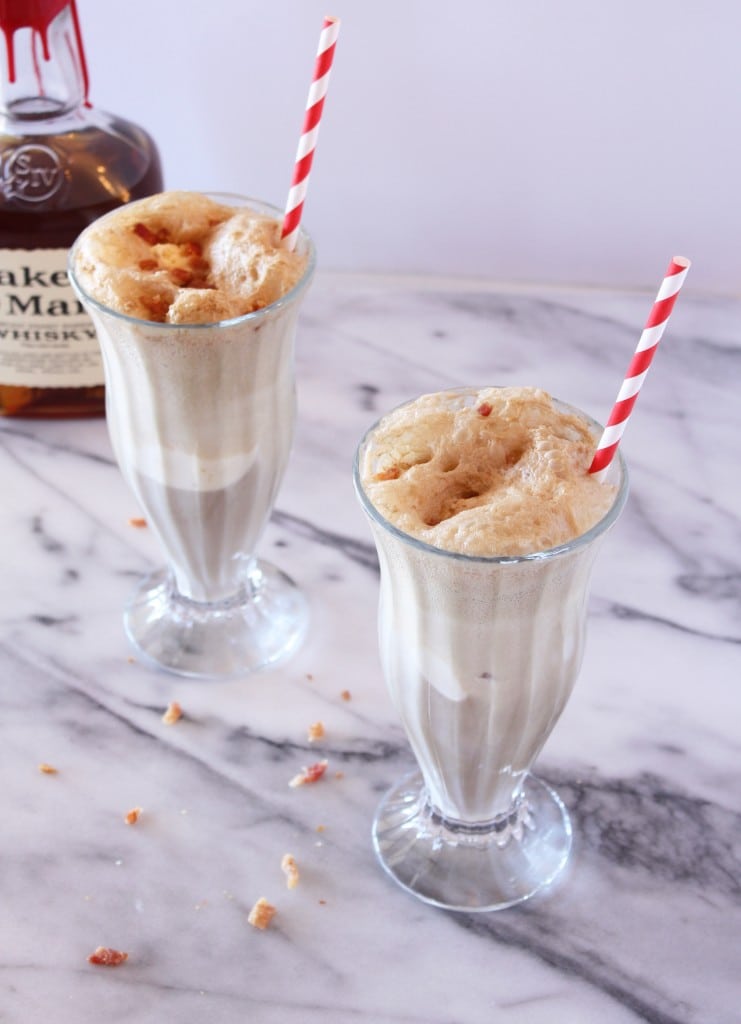 Ok so back to this epic root beer float. Just so you know, bourbon and bacon seriously make everything better. It's particularly true with this float. The smoky flavor of the bacon and bourbon pair perfectly with the sweet ice cream and soda. It's like going to a classic soda shop and getting a root beer float, except multiplied by 5,000 and oh so much more awesome. Plus you get a little buzzed. Can you say winning?
It's such a decadent treat, I feel almost guilty wanting one every single day… Almost…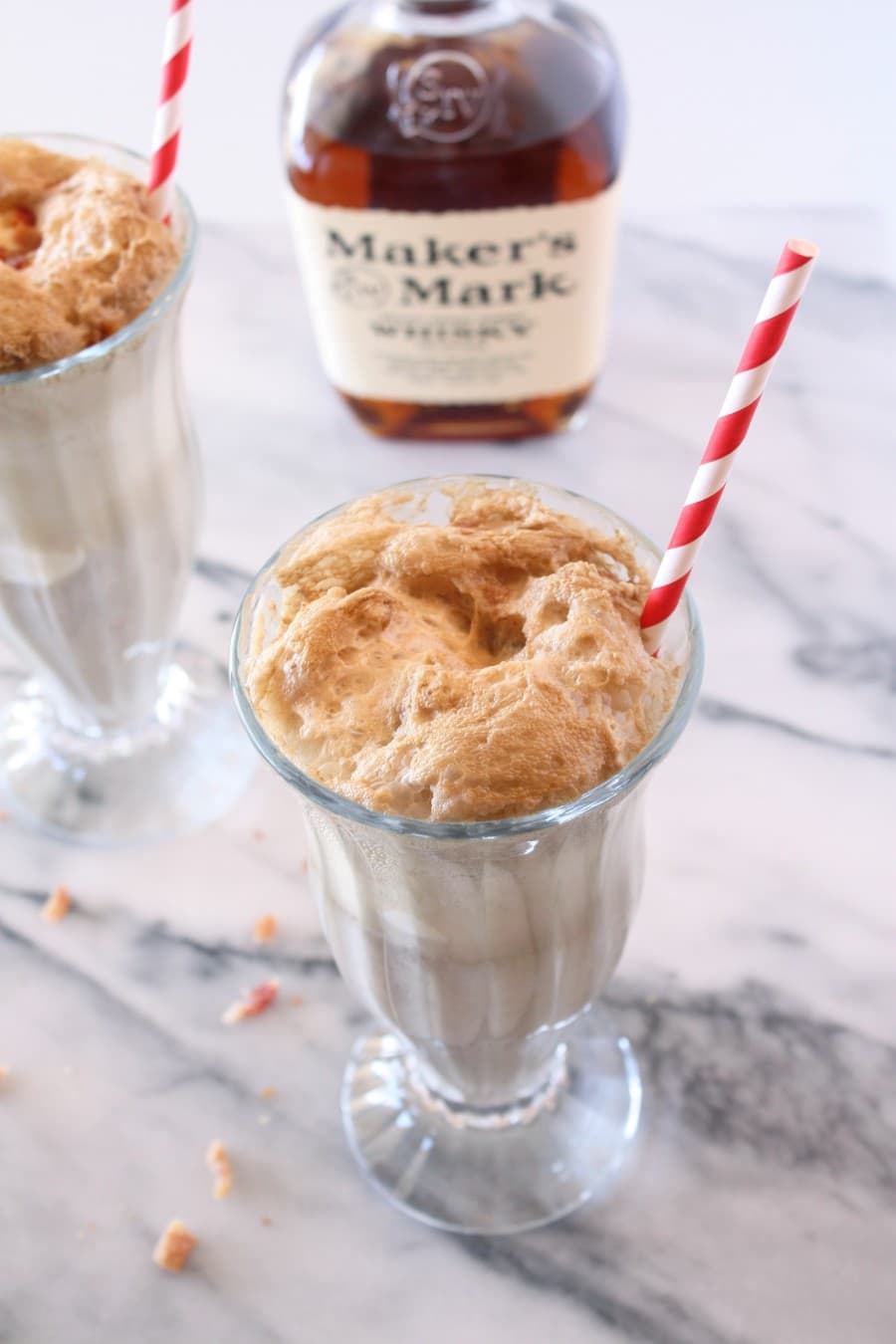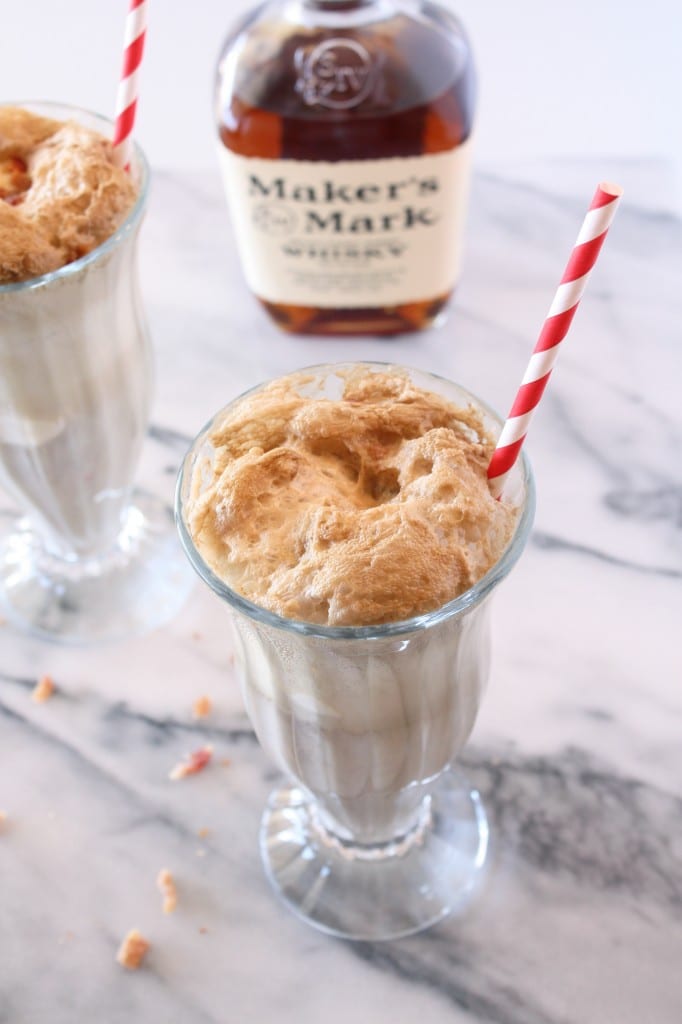 But then I take another sip and realize it's worth it. Totally 100% worth it.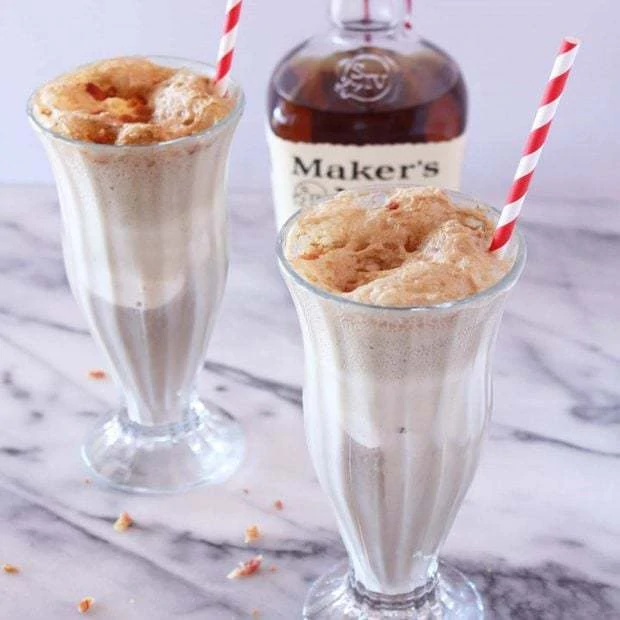 Bourbon Bacon Root Beer Float
Sweet and savory flavors come together in this amazing cocktail treat.
Ingredients
3 slices thick-cut bacon
1 Tbsp brown sugar
3 oz bourbon
1 ½ cups root beer
2/3 cup vanilla ice cream
Instructions
Preheat oven to 375 degrees. Line a rimmed baking sheet and lay the slices of bacon on it. Cook bacon for 15 minutes and then remove from oven. Sprinkle the slices of bacon evenly with brown sugar and cook for an additional 5 minutes until crunchy. Remove from oven to cool.
Once the bacon is cool, chop into tiny pieces (almost like bacon sprinkles!). Set aside.
In a large measuring cup with a spout, add bourbon and root beer and stir to combine; set aside. Evenly divide the ice cream between two tall glasses. Fill each glass with half of the bourbon and root beer mixture. Sprinkle with the candied bacon bits and enjoy!