Thanksgiving Leftover Bites are the classy way to serve up those leftovers you don't want to let go to waste. Serve these little bites up as a snack or at your next cocktail party right after Thanksgiving. Just know they'll be gone in a flash!
Every year I always do a recipe with Thanksgiving leftovers. I started with a sandwich, then it was eggrolls, and finally tostadas.
This time, I've decided to go a little fancy pants with what I'm doing with my leftovers this year.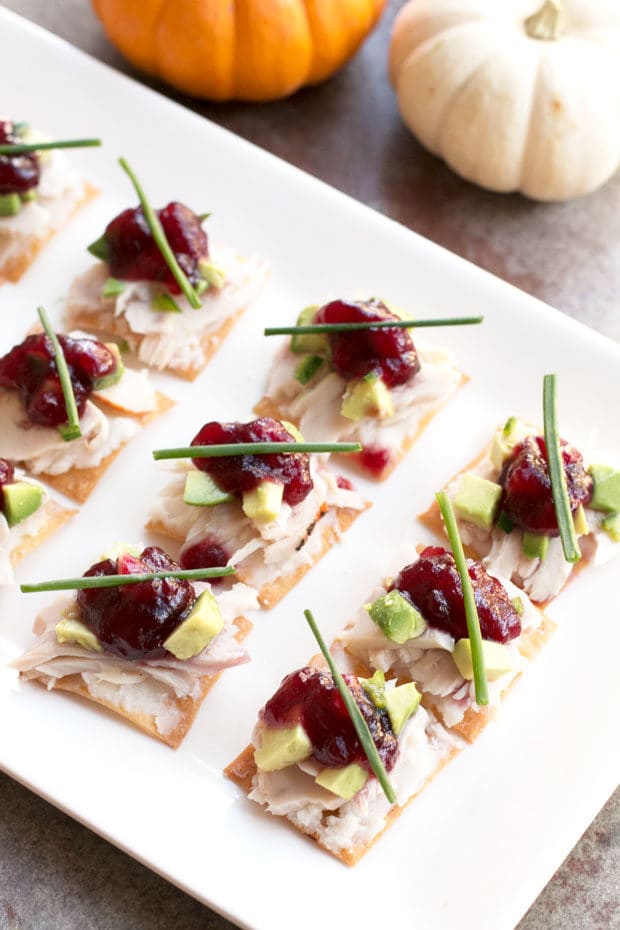 Thanksgiving weekend is always a big weekend not only for the main event, but also for the few days following.
There are always a few people stopping by, family that's in town or friends that just want to keep that Thanksgiving happiness going if they can.
I tend to cling to my leftovers like a child because I hate letting all that goodness go to waste. The three things that always end up in my refrigerator are turkey, mashed potatoes and cranberry sauce. Personally, I think mashing these ingredients together tastes amazeballs.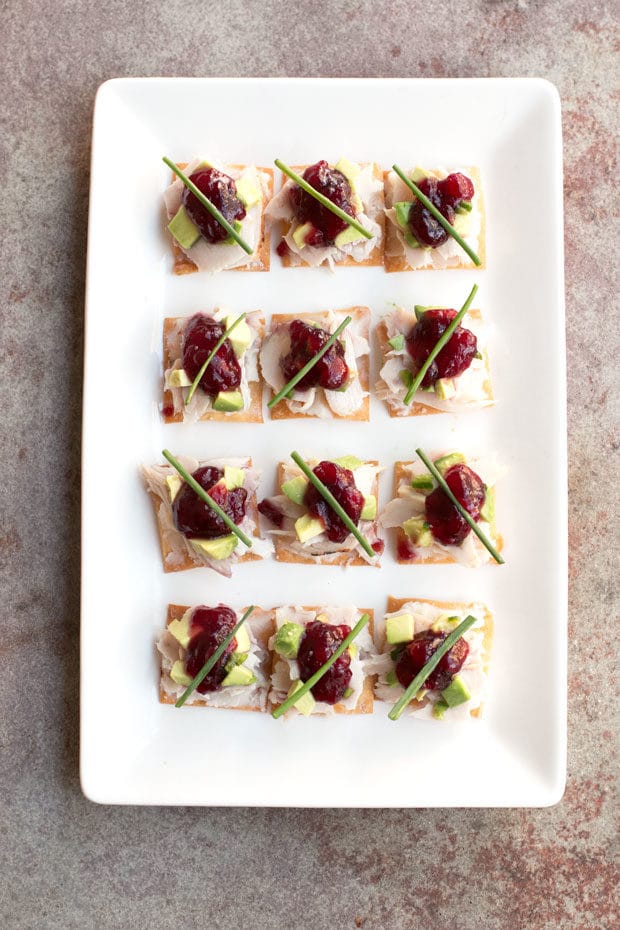 There's not much that goes into making these little heavenly leftover bites, but they sure are tasty. The crunchy of the won ton trip pairs perfectly with the mashed potato, creamy avocado and tasty turkey. Top it with a little spice and cranberry sauce mixed in with some red wine… You have a bite of Thanksgiving that just might rival the actual meal itself.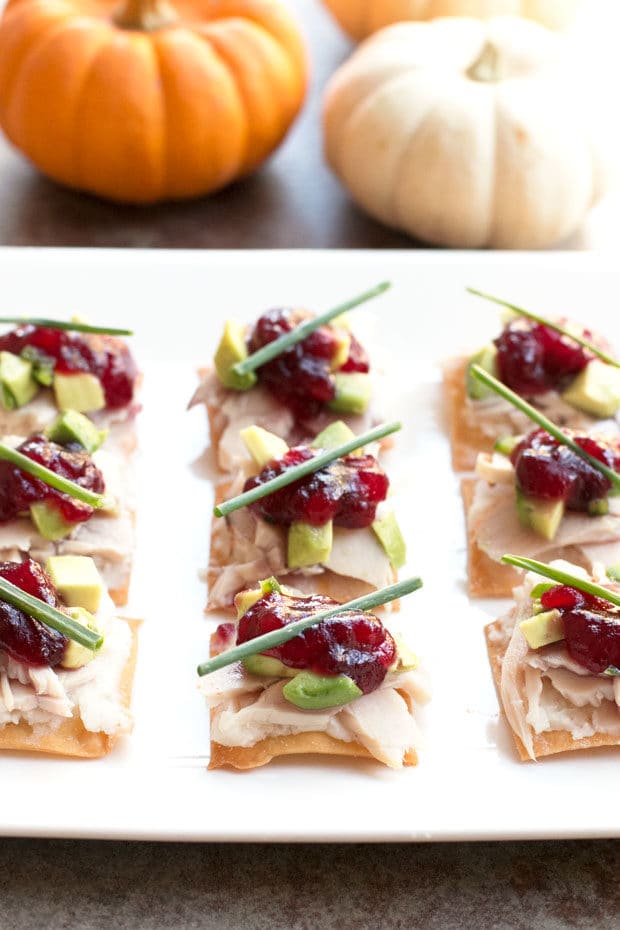 Just don't ever tell anyone I said that out loud… ok?
Whether you need a quick appetizer at the ready for friends and family over the holiday weekend, or you just need a new and fun way to use up all those leftovers, these Thanksgiving leftover bites are the only recipe you need to keep handy this year.
This Recipe's Must Haves
Pin this Thanksgiving Leftover Bites recipe for later!