This might be my new favorite thing EVER.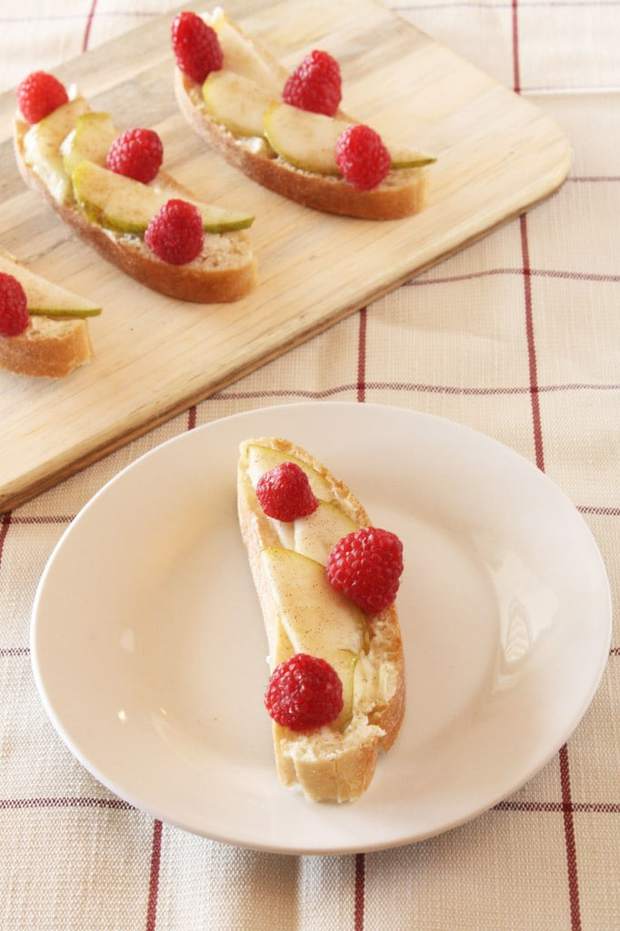 I have never been big on sweet crostini but dear sweet lord this is ridiculously good. I could eat this for breakfast, lunch, and dinner and be perfectly happy saturating my body with these amazing sugars and carbs.
The raspberries I have been buying at the store have been so unbelievably good lately. I just simply had to use them again after the raspberry sauce I made last week with that pavlova!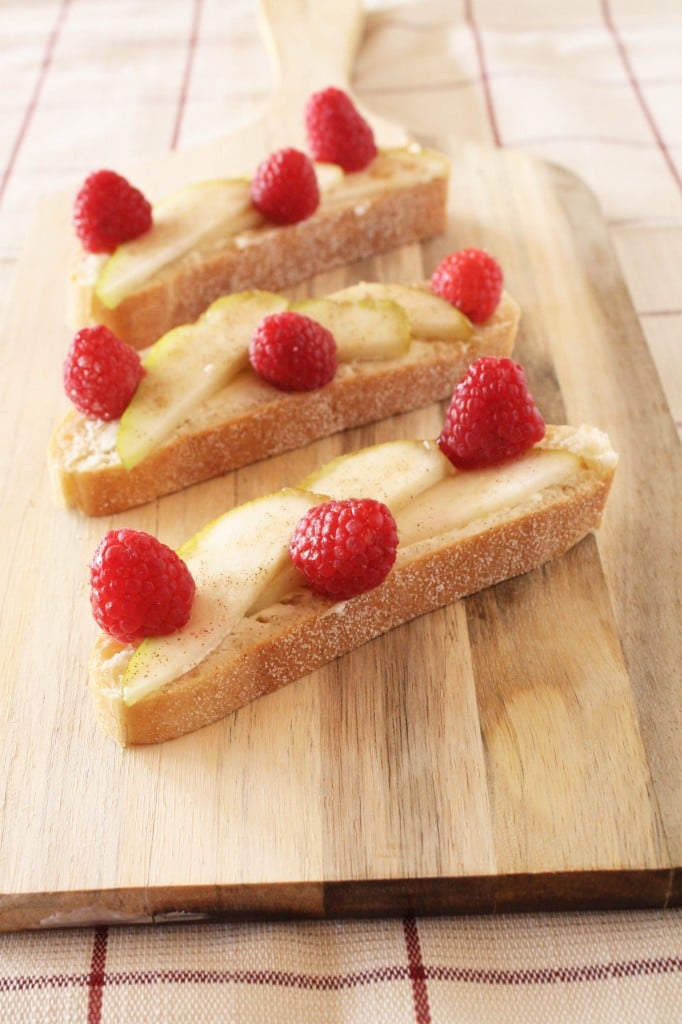 It's also the creamy mascarpone that makes these bites of heaven so darn addicting. I just feel so decadent when I am eating these; like a princess on a throne… made entirely of bread…
Oh wait is that a weird thing to dream of…?
Maybe I should stop sharing so many of my life details with you all.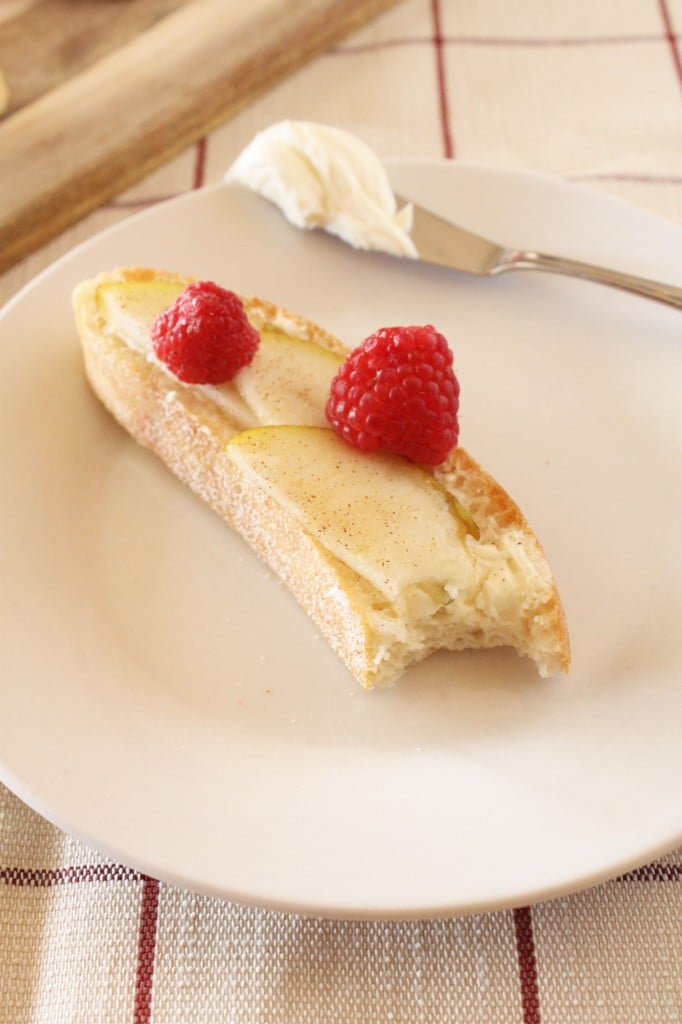 Just eat this, and love it, and then come join me in my fairy castle with the throne made of bread.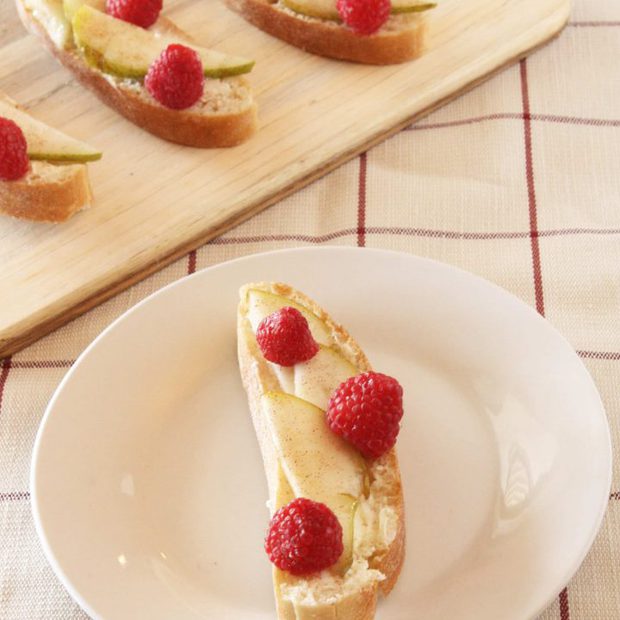 Pear, Raspberry, and Mascarpone Crostini
Delicious summer crostini that shows the sweeter side of a traditional crostini.
Ingredients
1 loaf fresh Ciabatta bread, sliced
1 cup raspberries
3 pears, thinly sliced
¼ cup mascarpone
3 tbsp sugar
1 tsp ground cinnamon
Instructions
Create a tasty cinnamon sugar topping by combining sugar and cinnamon in a small bowl. Set aside.
Build your crostini by spreading a layer of mascarpone on each slice of Ciabatta (feel free to toast your bread slices on the grill or grill pan if you like the extra crunch!). Layer 3 slices of pear on each slice of bread and top with a few raspberries. Sprinkle cinnamon sugar on top of each slice.