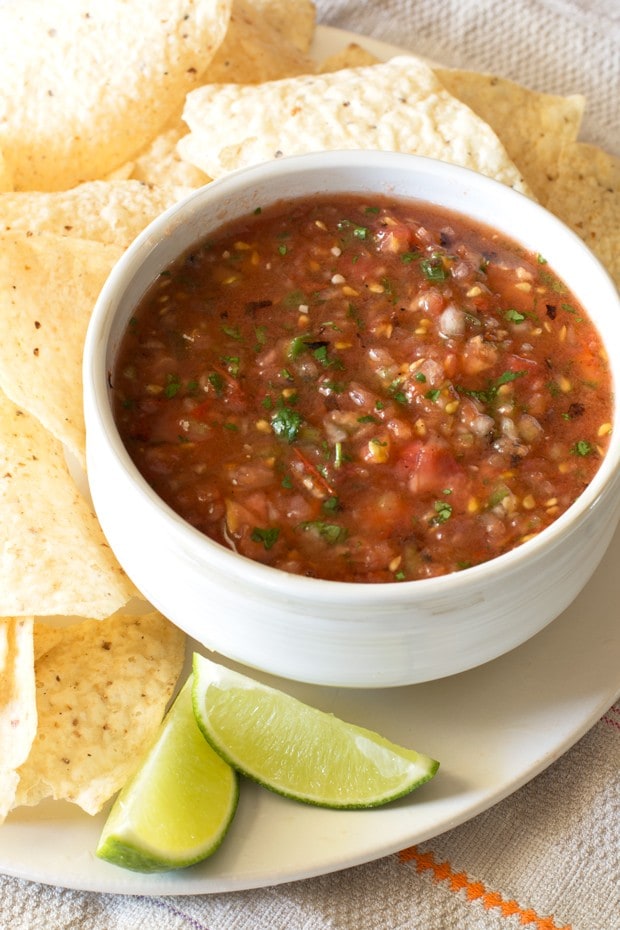 The year is already halfway over… Just let that sink in for a minute.
With the year at its halfway mark, you know exactly what time it is. Fourth of July is right around the corner, and if you are anything like me, you are scrambling to pull together some sort of festivities before the fireworks begin Saturday night.
Fourth of July always sneaks up on me, but this year I am prepared for however many guests wish to pass through my house this weekend. I have charred tomato salsa to get me through!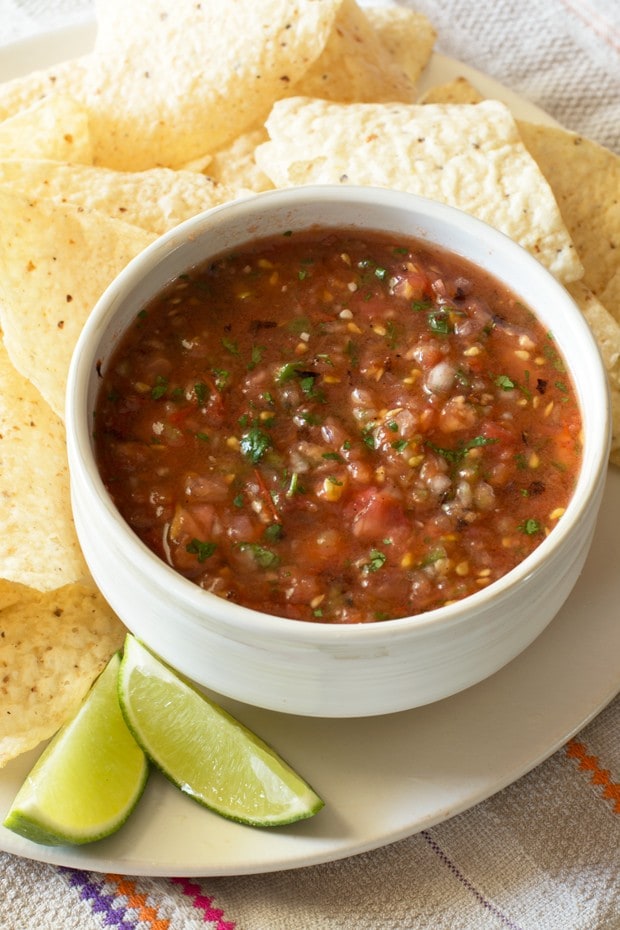 Seriously, this charred tomato salsa is my new favorite snack and despite how much I eat, I am always left wanting more. It's just so fresh. It's not only all the fresh herbs, onion, jalapeno and garlic, but the freshness of the tomatoes that are enhanced by charring them in a pan or over direct heat. The charred skin gives the salsa an extra depth of smoky flavor, complimenting the bright acidic notes perfectly.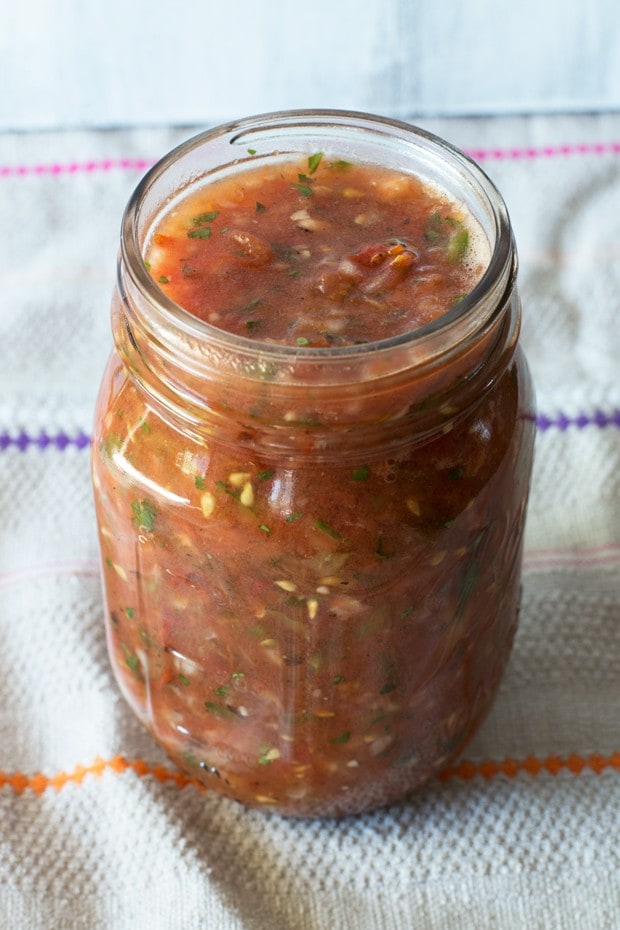 You can also make a batch of this and store it in an airtight container for about 1 week to continue the salsa love for more than one day…
Happy Fourth of July!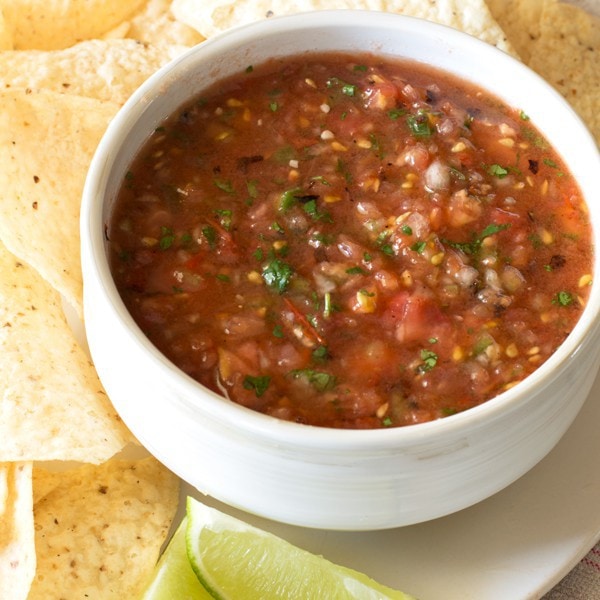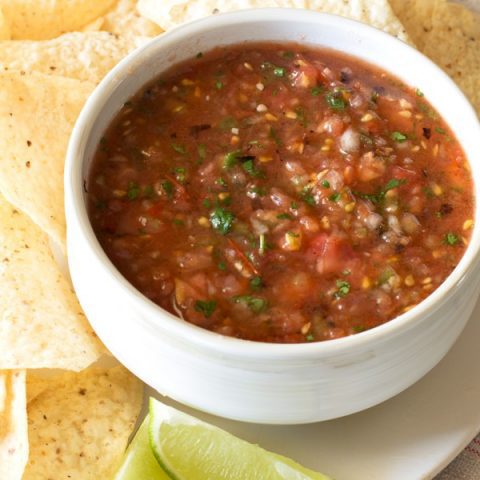 Charred Tomato Salsa
Total Time:
1 hour
15 minutes
Charring the tomatoes bring in an extra smoky flavor to this extremely fresh salsa dip.
Ingredients
4 to 5 medium tomatoes
1 garlic clove, chopped
1/3 cup fresh cilantro leaves
1 small jalapeño, seeded and sliced
1 1/2 Tbsp fresh lime juice
1/4 cup white onion, chopped
2 Tbsp extra virgin olive oil
1/4 tsp sugar
1/2 tsp salt
1/4 tsp pepper
Instructions
Heat a medium, heavy-bottomed sauté pan over high heat. Add the whole tomatoes to the hot pan and char on all sides, approximately 1 minute per side, until blackened and the skins begin to pull away from the flesh of the tomatoes. Remove from heat and cut into large chunks.
Combine the charred tomatoes, including any charred skin that has completely fallen off, with the remaining ingredients in the bowl of a food processor. Pulse until the mixture comes together but is still a little chunky. Remove to an airtight container and chill for at least 1 hour. Serve with tortilla chips.